I had a date on Friday night!
He's a boy I was introduced to by Phoebe's boyfriend on a double date last week, but Friday was our first proper date.
He booked the restaurant and kept it secret for as long as he could, but finally blurted it out on Thursday… we were going to Heston Blumenthal's restaurant, Dinner.
I couldn't have been more excited (or nervous!)
I wore my new little black dress from ASOS, my lucky shoes, not very much makeup and a big overexcited smile.
I was so excited in fact, that I left ridiculously early and had to ask the taxi driver to drive around the block a few times so I wouldn't look lame! Finally I arrived & we had cocktails in the bar before being taken through to the restaurant. DP ordered us a Meat Fruit to share while we ordered.
It's one of Heston's most famous creations, chicken liver parfait disguised as fruit using a mandarin jelly.
Served with hot toast, it is unbelievably delicious.
To start we had the savoury porridge (with frog's legs, smoked beetroot, garlic, parsley & fennel) and "Salamugundy" (Chicken oysters, salsify, marrow bone & horseradish cream).
The Salamugundy was my favourite & I ate far more than my fair share, DP very sweetly didn't mention it. We shared two mains, roast halibut (with leaf chicory & cockle ketchup),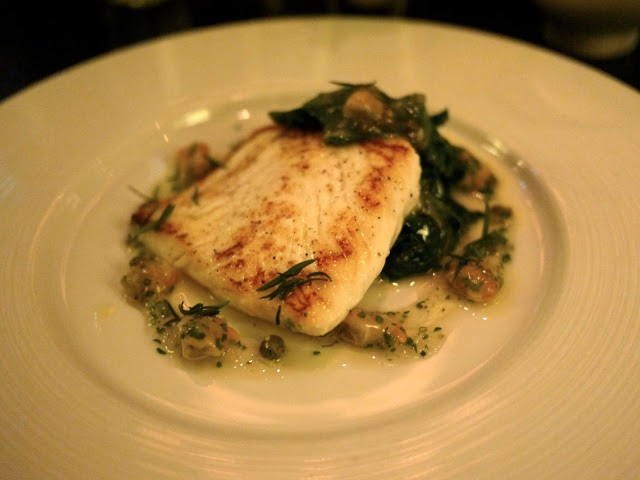 And the evening's special; "Beef Royale", cooked for 72 hours with a beef & anchovy reduction. Sorry for the out of focus photo, this was a triumph. It just melted in your mouth, perfect hearty flavours to enjoy looking over a snowy Hyde Park.
Thrice cooked chips & mushroom ketchup (outrageous).
For pudding we had the famous "Tipsy Cake" with spit roast pineapple.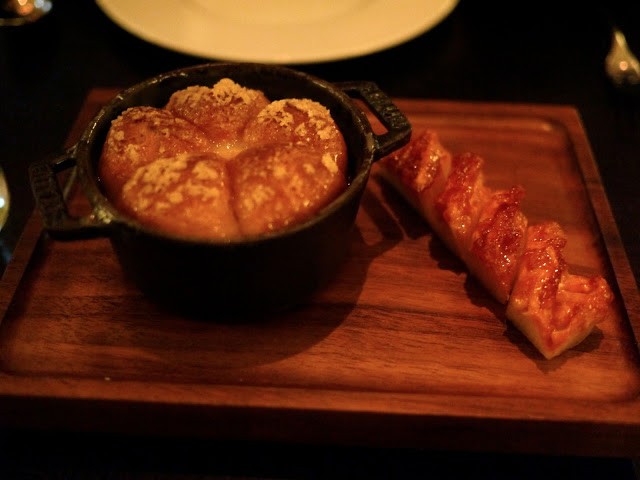 The cake is brandy-soaked-cream-filled-syrupy-heaven in a cast iron dish.
But I think my favourite part was the ice-cream, made for you at your table with Heston's signature theatrical flair.
You can choose from a variety of toppings, I went for apple popping candy & freeze dried raspberries.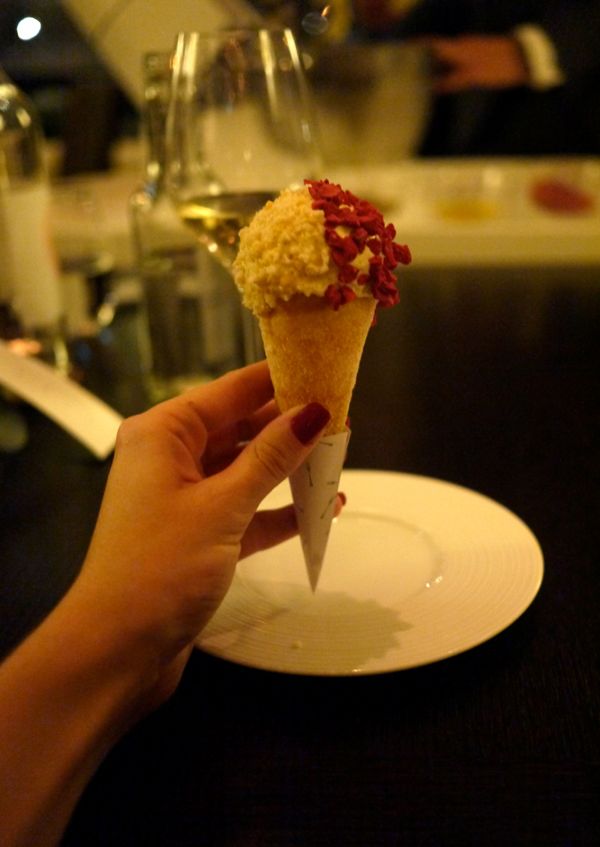 DP had popping candy & some chocolaty nutty thing.
Both were equally delicious.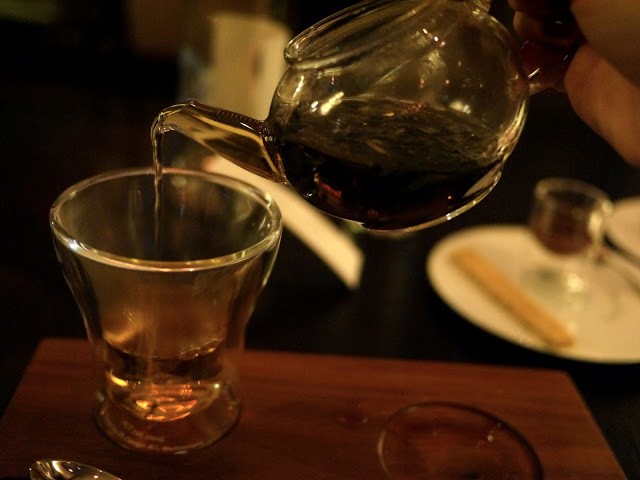 Having totally over indulged I enjoyed my mint tea… followed by a little chocolate ganache.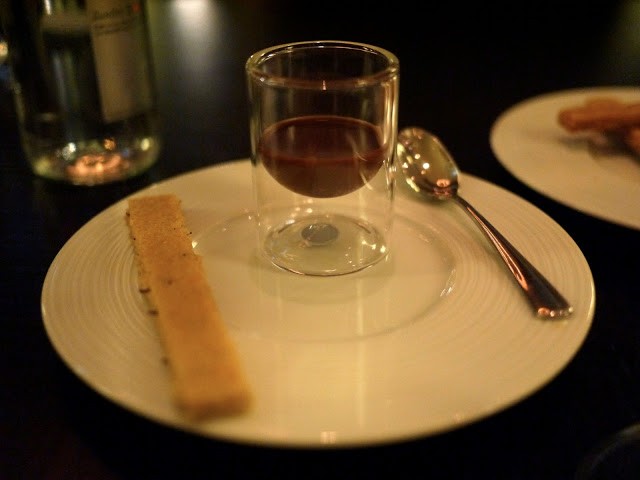 It was the most wonderful meal, I can't recommend it enough. Website & info here.
Definitely a special occasion sort of place, or somewhere to whisk a girl off her feet, which DP certainly managed.