Nothing blows away the cobwebs of a heavy night before like a blustery walk in the snow.
On Sunday morning Phoebe & I went for a crunch through the freshly fallen powder and took ourselves for a spot of pampering.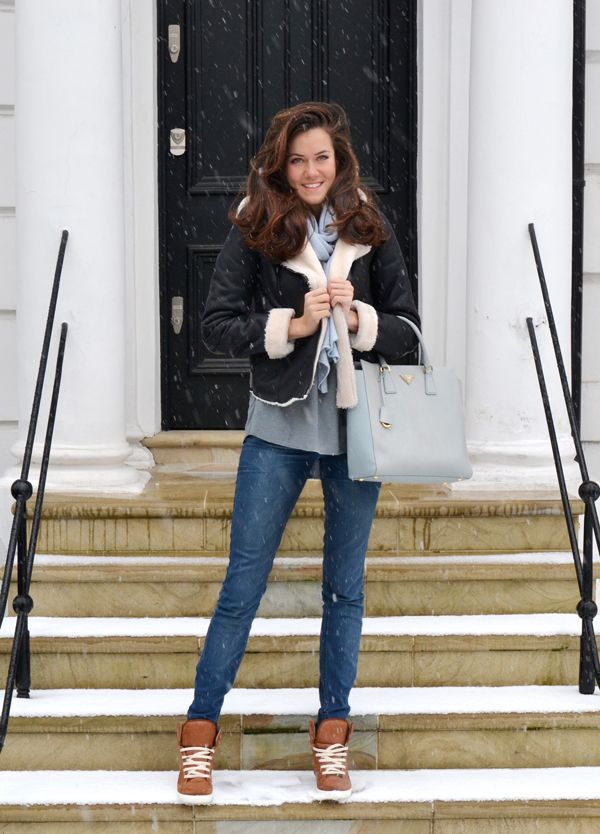 Sheepskin coat from Zara, dipdye jumper from Missguided, jeans by Nobody, wedge trainers by Aldo, bag Prada, scarf Brora.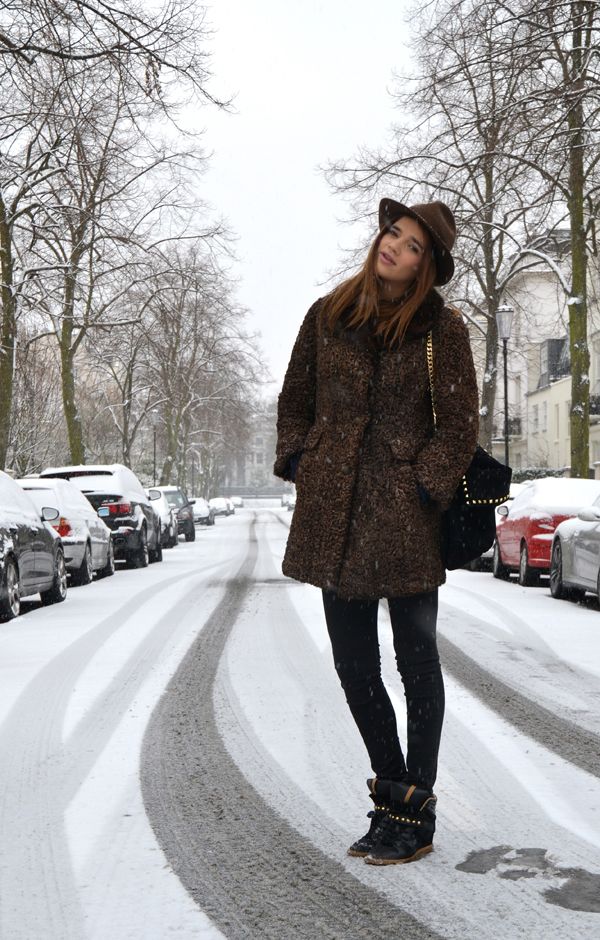 Miss Watson wears Topshop jeans , Zara sneakers & matching bag, a vintage coat & my daddy's hat.
We walked to Sophie Gass on Ladbroke Grove for Shellac pedicures, tea & a thorough gossip about the night before.
I was pretty excited…
Shellac is essentially a bomb proof manicure/pedicure. It dries instantly so you don't have to waddle around in flip flops for hours, it doesn't chip & stays shiny and beautiful for weeks at a time. Perfect for those of us who like to look well presented & high maintenance… but are in fact lazy as hell & a bit clumsy!
There aren't as many colours as traditional polishes, which isn't really a problem for me seeing as I pretty much exclusively wear dark red. Very boring of me, I know.
I was really impressed with the results, I think I might be addicted already. A seriously good idea if you're heading off on holiday… which I'm not. Humbug.
Still snowing! Thank god we didn't have to wear flip-flops, eh? We left rejuvenated and very ready for a big Sunday lunch.
After a vicious snowball fight with some passing kids, we shivered our way to the local fish 'n' chip shop for a big plate of haddock & chips, swimming in vinegar & ketchup.
Pretty much my ideal Sunday.