This is my go-to cookie recipe.
If people suddenly announce they're popping round for a cuppa, you can whip these up in a flash & pretend you slogged away in the kitchen for hours.
I made them for a meeting yesterday & they were demolished in seconds.
The perfect combination of crunchy, chewy, & gooey.
Seriously, get this recipe under your belt & you'll never want a store bought cookie again.
I used milk chocolate & hazelnuts, but you can use any combo you fancy.
To make about 12 big cookies you'll need:
250g (9oz) plain flour
1/2 teaspoon bicarbonate of soda
1/2 teaspoon salt
170g (6oz) unsalted butter, melted
200g (7oz) brown soft sugar
100g (3.5oz) caster sugar (granulated sugar)
1 tablespoon vanilla extract
1 egg + 1 egg yolk
250g (9oz) chocolate of your choice, chopped into small chunks
100g (3.5oz) hazelnuts, chopped
Preheat your oven to 170째C / 340째F In a big, dry bowl, sift your flour, bicarb & salt together. Set to one side.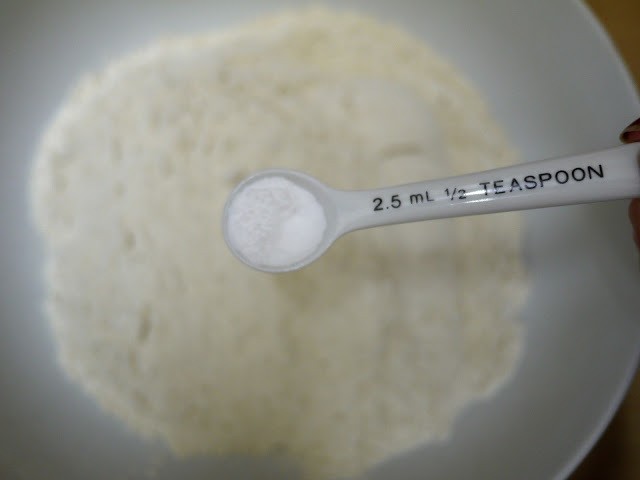 (Measuring spoons from C&C)
In a separate bowl mix together your sugars & butter.
Next beat in your eggs & vanilla extract, until you're left with this very attractive looking mixture…
Pour it into your dry mix.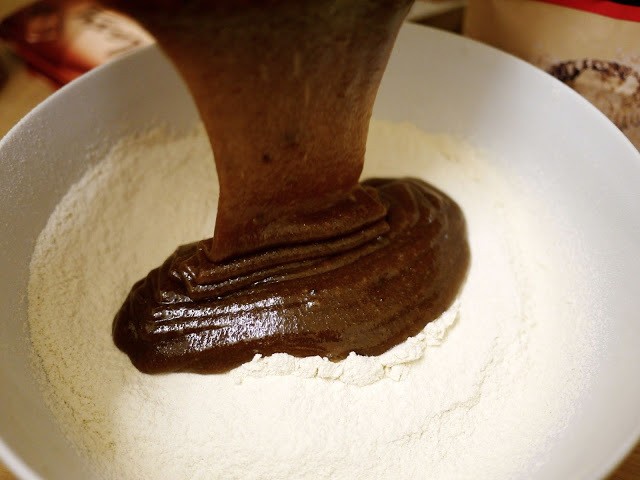 Go to town with the stirring!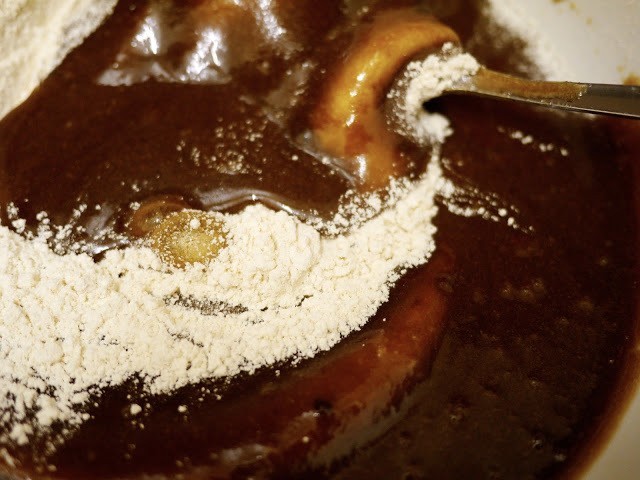 You might want to use a food processor, if not you're going to need some strong arm muscles and a wooden spoon to get to this: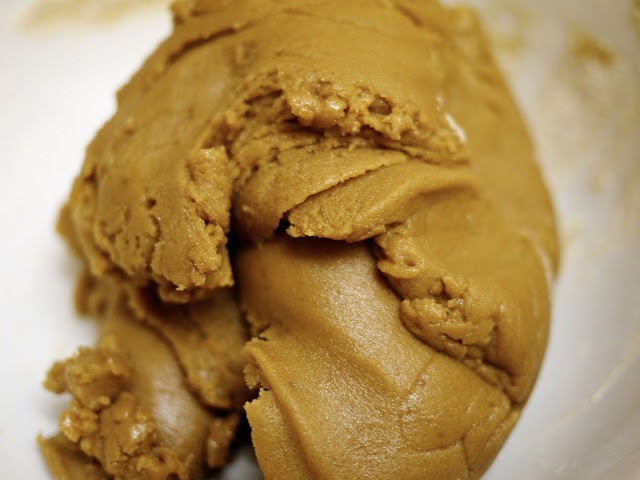 Throw in your roughly chopped chocolate and nuts & knead it all together with your hands, making sure it's evenly distributed. Line a baking tray with parchment/grease proof paper. Grab a small handful of cookie dough and mould into a ball. Place it on your tray and flatten a little. (You might have to cook them in batches.) Pop your cookies into the oven for about 10-12mins. When they're done, they should be just starting to bronze on the edges.
Remove from the paper and place to cool on a wire rack.
I really wish you could smell these…
Pile 'em high & serve with a mug of something delicious.
Brilliant additions to any lunchbox or office treat day.