Last night Phoebe, DP & I went for a very chilled dinner at one of my favourite little Mexican joints, Taqueria.
It's a short walk from my house, they serve proper, authentic Mexican food & brilliant salt rimmed margaritas.
It's busy, buzzy & inexpensive.
An all round winner for a lazy Wednesday evening with friends.
We ordered a few plates to share. Tacos aren't the most beautiful foods to photograph… but I'll show you anyway!
Deliciously succulent carnitas, slow cooked pork, green salsa, pickled jalapeño, diced onion, coriander (obviously I also pile mine high with guacamole & hot sauce).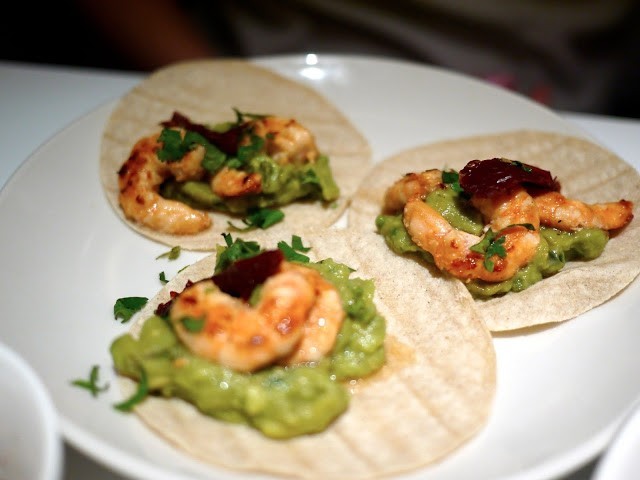 Really light, fresh camarones al mojo de ajo; garlicky griddled prawns with chile chipotle, coriander & avocado mash.
Ceviche. Not my favourite dish. I wouldn't order it again to be perfectly honest. The fish tacos on the other hand…
…are amazing. My absolute favourite. (Beer battered MSC Alaskan pollack, avocado mash, chipotle mayonnaise, Mexican salsa & shredded cabbage.)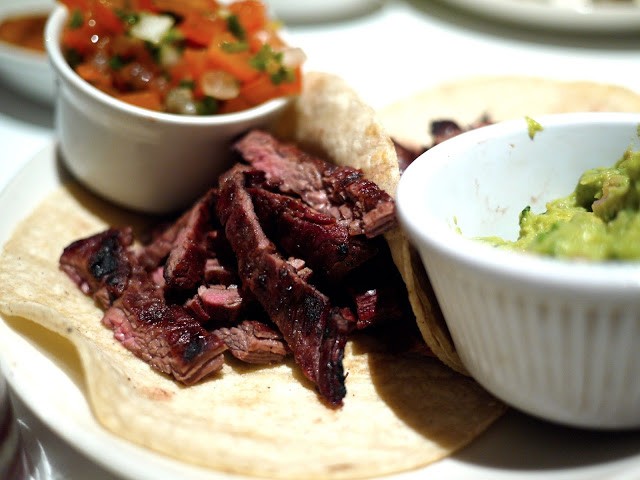 Char grilled skirt steak, avocado mash, salsa Mexicana. A good choice for those with simple, meaty tastes.
Pork belly tacos. Please promise me you'll order these? They're outrageously good. Slow cooked pork belly marinated in chile árbol and habanero, served with guacamole, coriander and sliced cabbage.
We sat and chatted for hours, Phoebe & DP bonded over a shared love of football and I got very embarrassed when she turned the camera on us!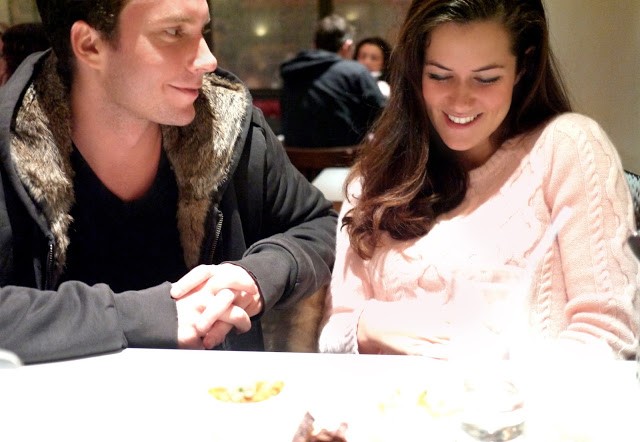 What's happened to me?!