I really can't think of a better recipe to start the year with.
It's blissfully simple, warming, healthy, filling & utterly delicious.
I made it yesterday for a friend who thinks he's coming down with man flu… not on my watch, buster.
A big bowl of my noodle soup & a pint of orange juice is a sure fire cure for anything that ails you.
Of course you can make it anytime, but if you happen to have made my Rock Salt Chicken recently, it's especially good because it uses up any left overs.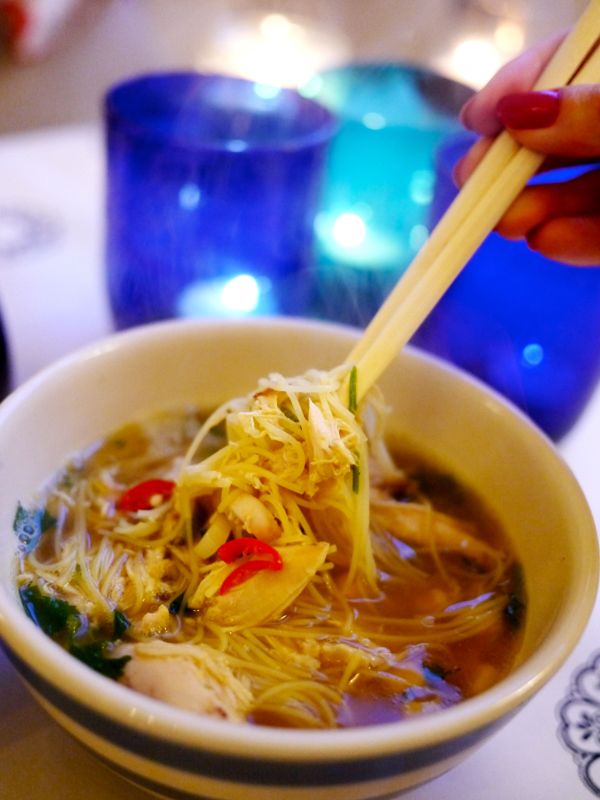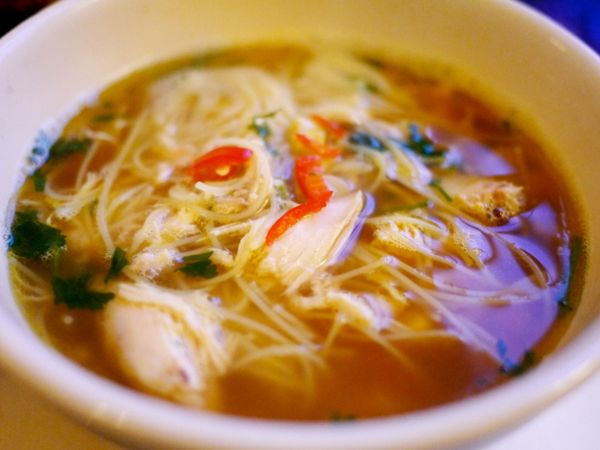 To serve 2/3 you'll need:
Slug of sesame oil
1 big garlic clove, crushed
4 spring onions, chopped
2 heaped handfulls of shredded chicken (best if leftover from a roast, but if you can't wait you can buy half a rotisserie chicken from the supermarket for a couple of quid)
500ml (2.5 cups) chicken stock 200ml
(1 cup) boiling water
Piece of ginger about the size of your thumb, thickly sliced
3/4 tbsp fish sauce
Few good splashes of soy sauce
1 handful fresh coriander (cilantro), chopped
1 red chili, chopped
1 can of sweet corn
1 big handfull of noodles (I used singapore rice noodles but feel free to use whatever you fancy)
Put a saucepan onto medium heat and add a few splashes of sesame oil, add your garlic until it starts to sizzle. Stir it around a bit & add your spring onions. Fry until they start to soften. Toss in your chicken and stir to make sure it gets nicely coated in the oil & garlic. Pour in your stock & boiling water. Add your ginger slices, fish sauce, soy sauce, coriander & chilli. Just before it comes to the boil add your sweetcorn & noodles. It should only need another minute or two before it's ready.
Serve in bowls with chopsticks. Add a few extra chilli slices for fire lovers. Eat your chicken & noodles first, then pick up the bowl & slurp the soup that's left behind.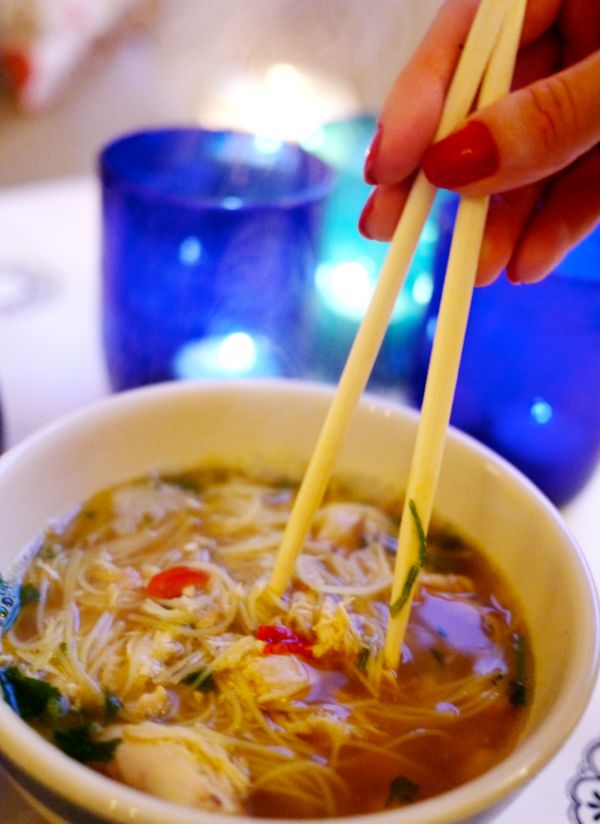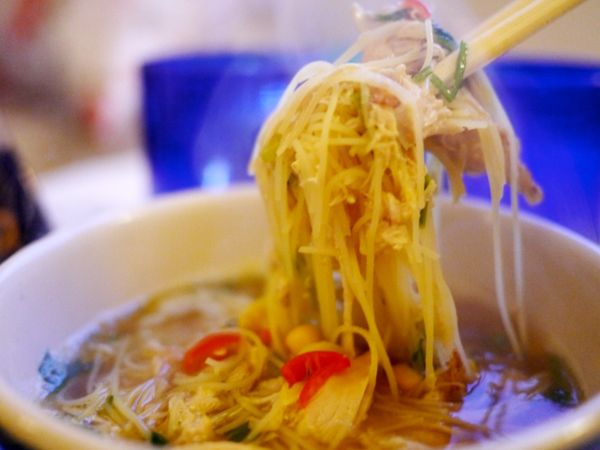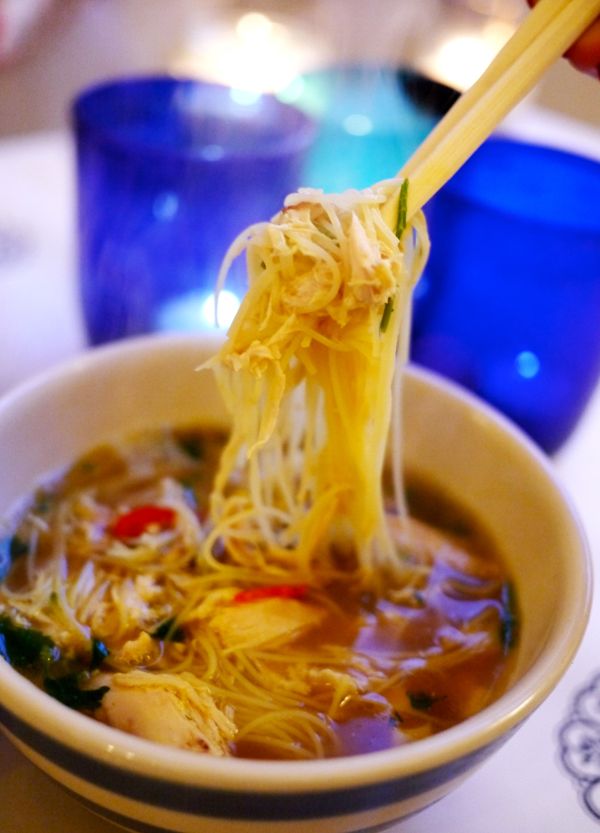 Ridiculously low in calories, practically no fat at all; it'll fill you up without any guilt whatsoever. If you're following The Anti-Diet this year, this soup is the ultimate 80% dish!