This morning Custard knew what was going on before I did.
8am on the dot he leapt onto my pillow, leant over me, cocked his head to the side and said "come on, get up, it's Christmas!" he also happened to be wearing festive pyjamas, how could I say no?
I gathered up my stocking (pillow case) and headed to my parents room. They were waiting with champagne and Christmas soaked smiles.
We all opened our stockings together, munching on chocolate coins & sugar mice as we went.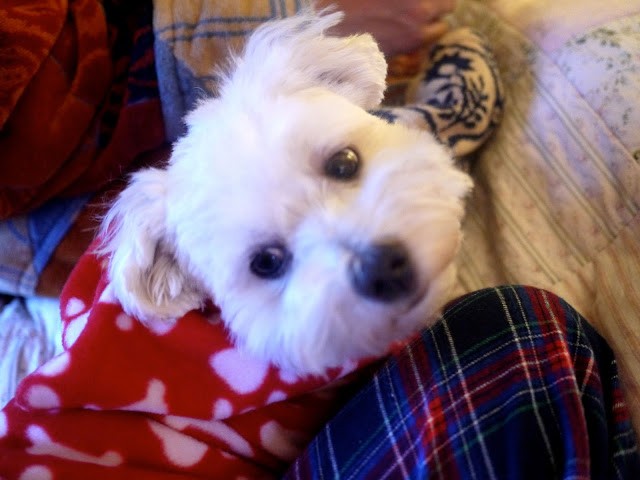 Olga watched from the sidelines, pleading to be allowed up onto the bed.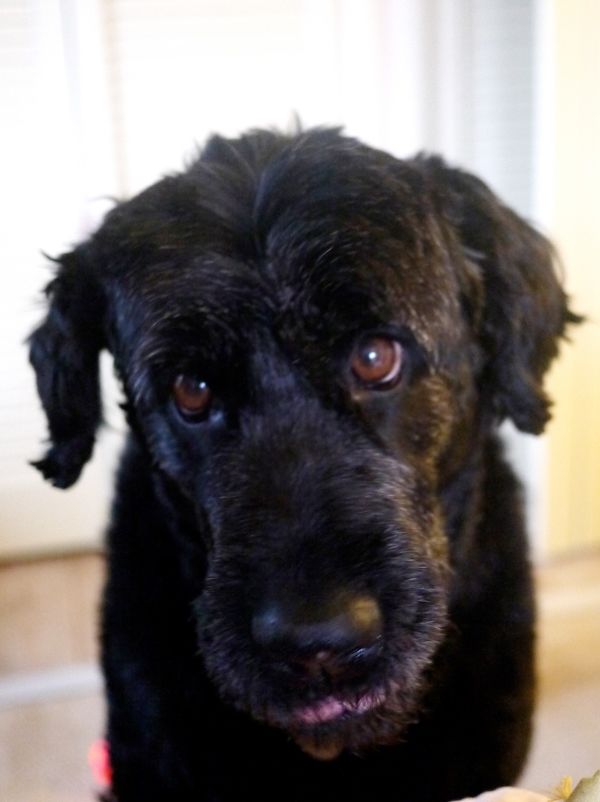 Having emptied our stockings to the very last satsuma, we dragged ourselves out of bed for breakfast.
I promised everyone "homemade" croissants… I wont tell if you don't.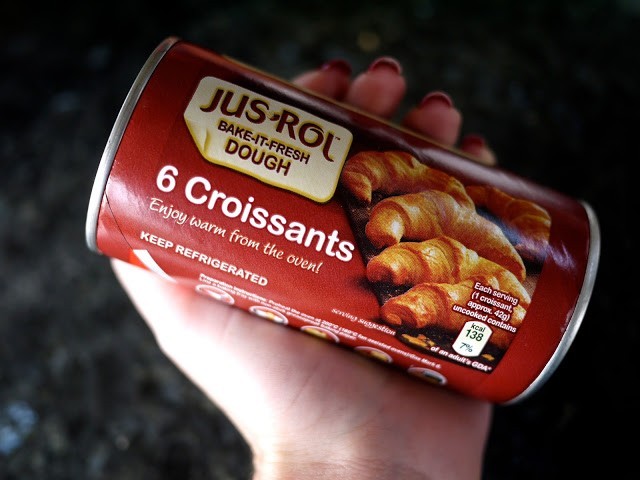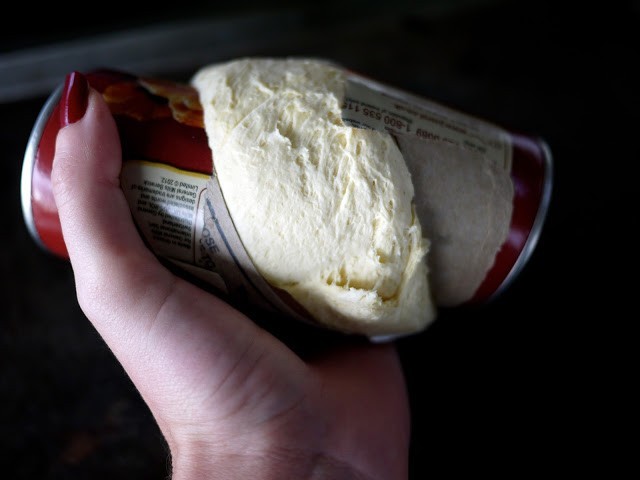 We smothered them in butter & homemade jam and washed them down with even more champagne.
What is it about Christmas day that makes gluttony & drinking at 9am seem so acceptable?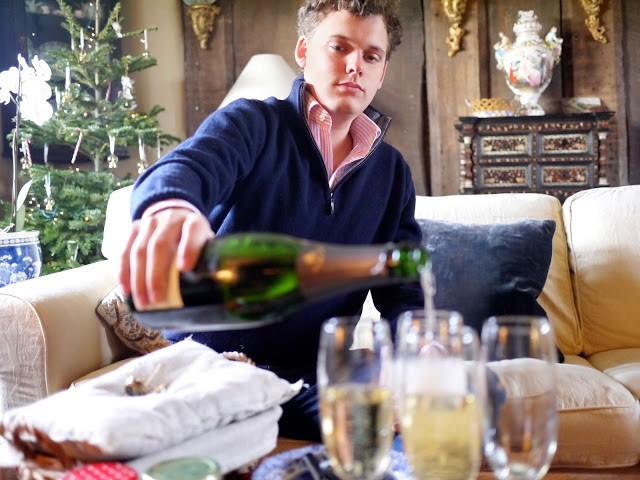 Then,
finally
, it was on to pressies!
My dream bag in my favourite colour… thankyou thankyouÂ
thankyou
 Father Christmas!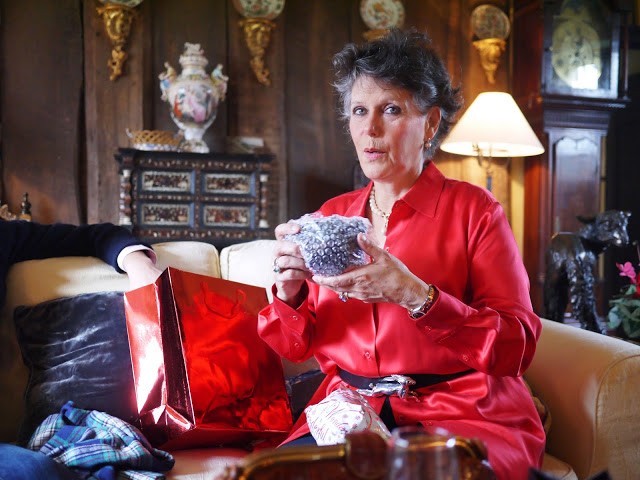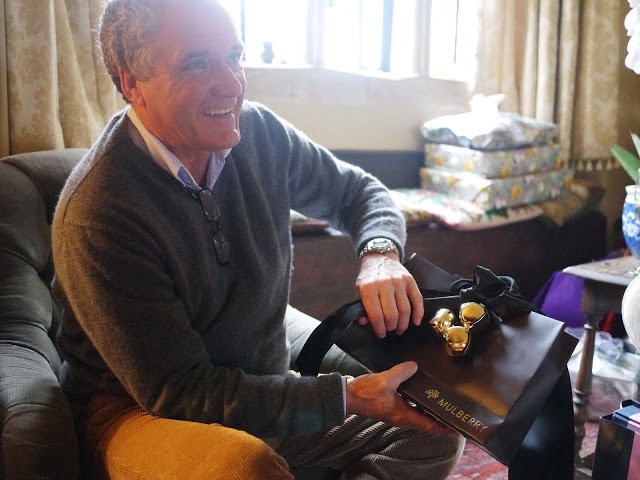 Soon all that was left was a pile of pressies, wrapping paper and a pack of snoozing pups.
We all sat down to play with our gifts (I mostly just cuddled my bag) before helping mum in the kitchen.
We started with gravlax & homemade bread.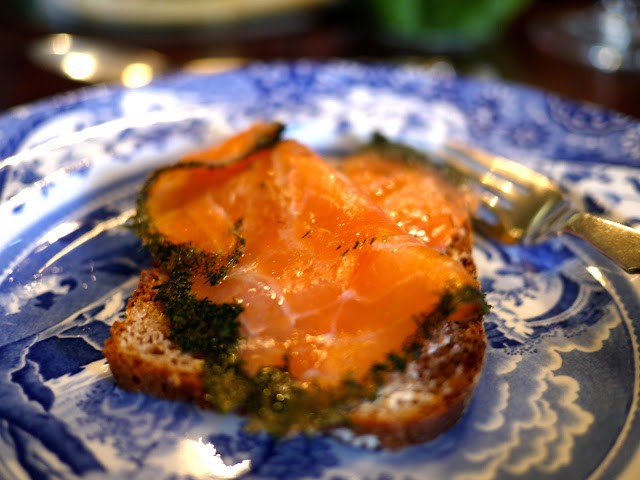 Before the main event…
A huge, crispy goose.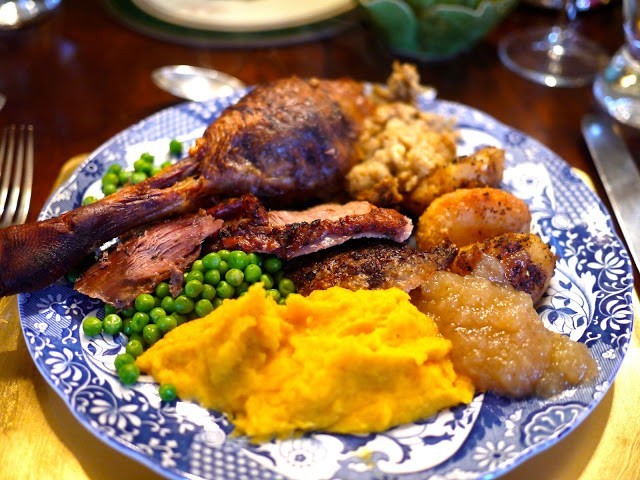 Goose, roasties, carrot & parsnip mash, peas, apple sauce, stuffing… and gravy!
The most delicious meal, with some of my favourite people.
Sadly my big brother & sister have gone away to their other families/inlaws etc. so it's just the four of us this year.
After a long walk with the dogs, we're finally settled in the sitting room watching The Lord Of The Rings trilogy.
H is playing with his new Kindle, mum's fiddling with her new camera & dad is reading one of the many books from his mountain of historical novels. I'm bloggin' with Custard snoozing under my arm.
What did you get up to?