Christmas day is almost upon us.
I would love to be able to give all of my wonderful readers a gift to say thankyou for sticking around… but of course I can't treat you all.
So, what I've done is chosen one special gift that I would love to receive myself (as I figure we have the same sort of taste) to give to one of you.
Everyone has the same chance of winning, wherever you are in the world.
Here's a naughty pre-Christmas peek…
Inside this pretty box there's another box…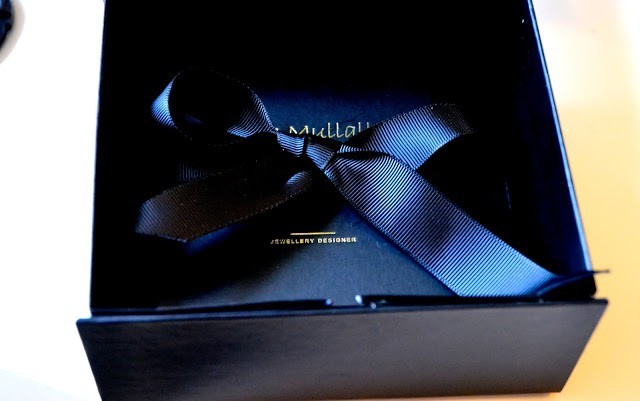 Inside this little box, is a piece from one of my favourite jewellery designers
Katie Mullally
.
She's a Brit who handmakes all of her beautiful jewellery.
What did I choose for you?
A stirling silver wishbone (ÂŁ190)
It comes on a long silver chain & should keep your wishes coming true for a lifetime.
If you'd like it as your Christmas gift from me just leave a comment with your name, where you're from and a way to get in touch with you.
Make sure you're
subscribed by E-Mail
or
Bloglovin
.
If you fancy an extra entry or two you can Tweet, Like or Pin this page for an extra pop each!
The winner will be chosen at random on Christmas day.
Good luck! x
***Congratulations to Daria from Russia!***
Thankyou to everyone who entered, I hope you had a wonderful Christmas!Â
I'll organise another giveaway early in the new year.Â
RÂ
xXx