On Saturdays country folk go shooting.
Well, it's usually just the men. They get up early, bundle up in greens, leathers, tweeds, silly socks and head out into the misty cold.
They spend the morning stomping around the woods with muddy labradors, swig from hip flasks and talk about work, wives & rugby.
The girls tend to show up for lunch, a great big spread laid out in a hut deep in the woods.
It's traditional, old fashioned and lovely.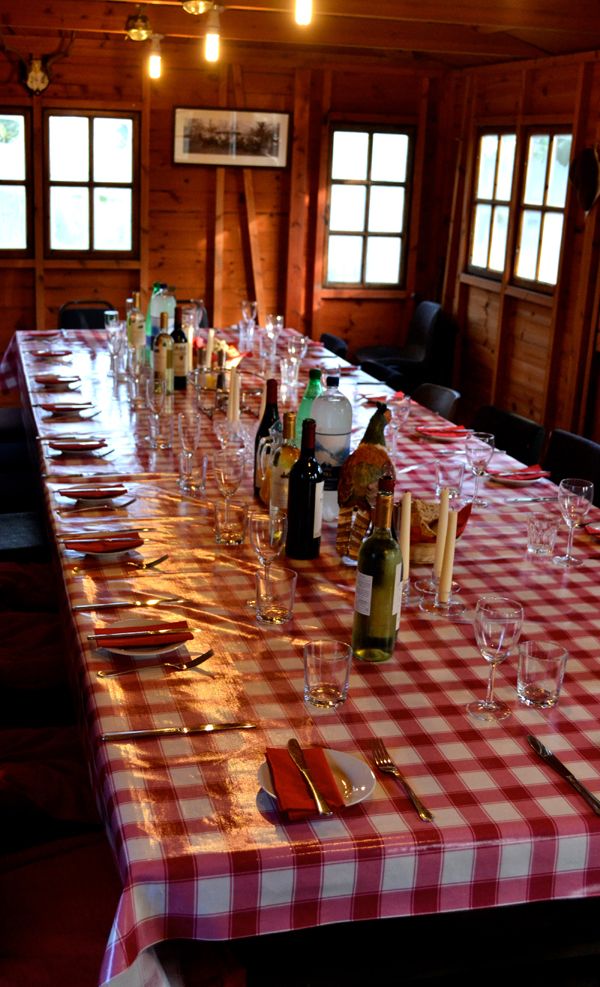 On Saturday Mum & I arrived, said our hellos and were handed glasses of wine. As we were chatting away one of Dad's friends Adam sidled over and said come and see this… He opened the back of his Land Rover and introduced me to the delicious Lacey.
A spaniel puppy he's fostering until she becomes a help dog for the deaf.
Isn't she just a dream?
Too little to stay outside & too lonely to stay in the car, Lacey asked if she might be able to join us for lunch. Who could say no to that face?
Commander Bond & wife Judy.
After a long boozy lunch by the fire we were turfed out into the woods for an afternoon of shooting.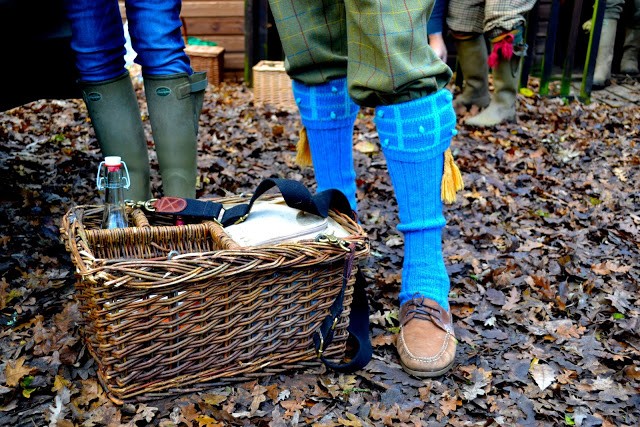 My coat's a Barbour & the boots are Dubarry . Harry's in Chameau coat & wellies.
Eventually the sun dipped below the hill and we climbed back to the hut for tea.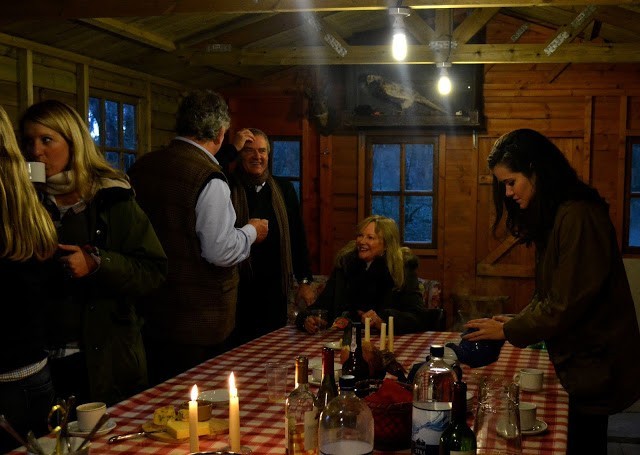 So many generations all in one place, all laughing and joking together.
I'm so glad I came home for the weekend.
I love London but there's something about the country that just feels good for the soul. I think dogs are pretty good for you too, not sure why.