I've finally given in to winter. It was time to say goodbye to my sunkissed summer hair and warm up with darker, shorter, glossier locks. I dyed my hair at home using Creme Casting Gloss in Chocolate .
Semi-permenant colour is great to do at home, it's really easy, you get a lovely natural shade and it makes your hair so glossy.
Don't try and go lighter than your natural colour because it wont work, but I always think it's nice to go dark for winter anyway. Iced in my new glossy chocolate shade, I headed to Smith's in Soho for a seasonal overhaul.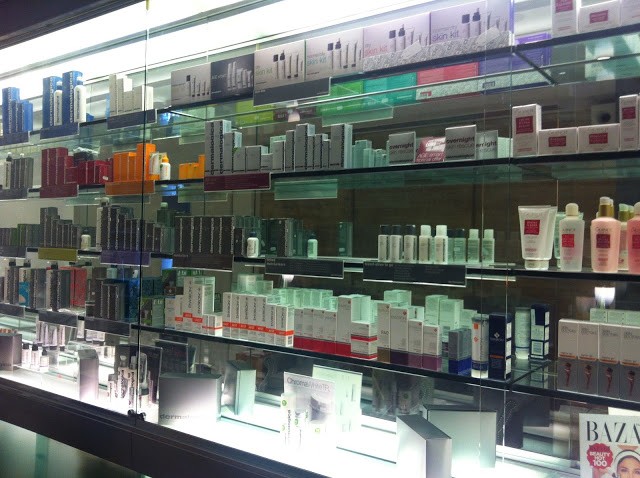 I started with a seasalt body scrub & much needed massage before putting myself in Holly's hands.
She cut off about 2 inches and added a few more layers. I left feeling like a new woman! I love the colour and the layers have made it much lighter & easier to deal with. No more terrible tangles in the morning. A little before and after…
What do you think? A bit more grown up?
A few people have asked for tips and advice on what to ask for at a salon.
First of all, pay for the best stylist you can afford. A trainee might be ok for blow dry but don't let them near your hair with a pair of scissors! Ask them what will suit you, they really will know their stuff. When in doubt, take in a picture of someone who's hair you like. It's much easier than trying to describe it. Last but not least, if you don't like your finished cut… say something! Don't suffer in silence and cry on the way home, tell them it's not right and ask them to fix it. You've got a better chance together than pulling at it by yourself.
Salon wise, I love Smith's in London & Mel Giles in the West Country. If you have a local favourite, please leave a comment so other readers can give them a go!