Autumn is finally here. The last drops of Summer are trickling away, the kids have gone back to school, freshers are getting nervous and the rest of us are bracing ourselves for another long winter.
As Joe Fox once said; "Don't you love New York in the fall? It makes me wanna buy school supplies. I would send you a bouquet of newly sharpened pencils if I knew your name and address."
Now before the weather sets in, the skies turn grey and the wind starts howling through the streets again, you need to get your wardrobe in order. A few people have asked for advice for what they should wear to school or uni or work this season so here are a few of my favourite picks to get you started, whatever you get up to.
First and foremost, you're going to need a great coat. Burberry is leading the way this season with functional but beautiful little numbers that'll keep you warm and toasty, while nipping in your waist for a feminin, elegant silhouette.
1. The Fashionista Holy Grail.
Burberry Prosum's gorgeous cashmere blend coat had hearts a flutter at Fashion Week… but the price tag might be more of a heart stopper. At £2,795, you'll need to see this as an investment. However you will be safe in the knowledge that a Burb coat isn't just for Christmas, it's for life. Their craftsmanship and service is second to none and there is absolutely nothing more luxurious than pouring yourself into a cashmere coat and heading out into the snow.
2. The Burb-ette
If you still want the style, prestige and quality of Burberry but have a little bit less to spend, the Glastonbury checked coat is a great option. It looks almost identical to its pricey cousin but doesn't have the cashmere, knocking a cool couple grand of the price. This badboy comes in at £895, still an investment… but a worthy one in my books.
3. The Impatientista
If you're the sort of girl who wants fashion to be fast, furious and forgotten about next season, the Topshop version might be for you. A steal at £95, it's sharp, stylish and bang on trend.
Ok, so you might not hand this one down to your daughters one day, but it will go with everything and go anywhere. And next year? You can move on to a new style!
If (like me) you're a little old fashioned, you'll fall head over heels for this double breasted Issa creation.
Totally timeless, wool & cashmere for £800.
Baby, you will be mine.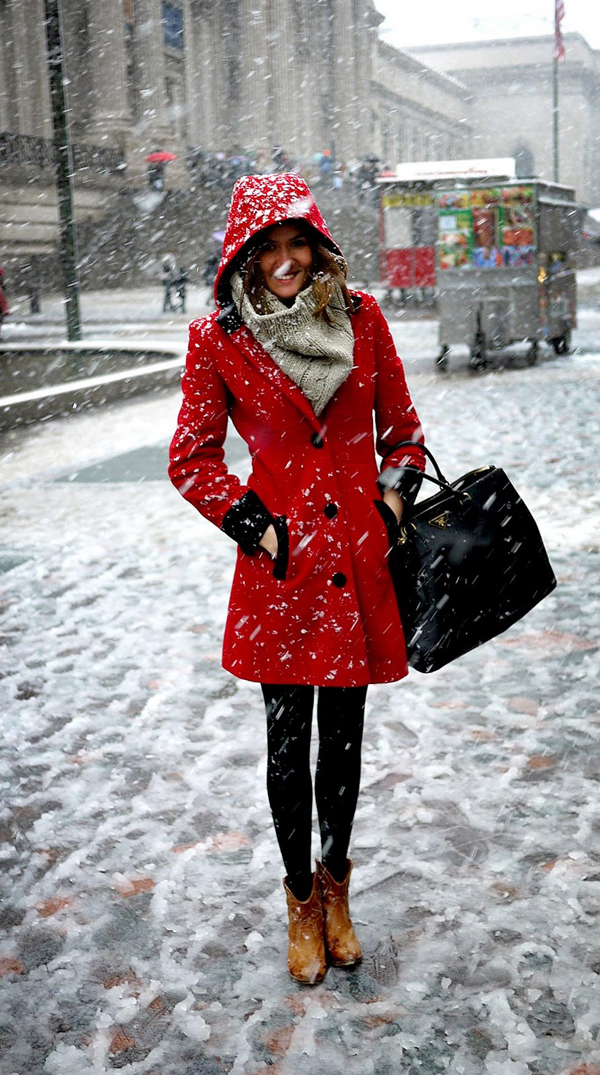 Snow in October, NYC 2011
Now, what about keeping those little toes warm?
A great pair of ankle boots will keep you line dancin' all winter long, cowgirl.
These are some of my favs…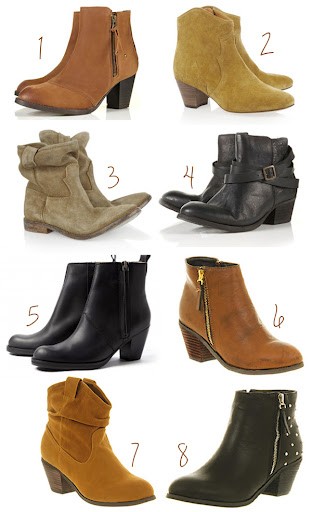 1. Topshop £45 (also in fetching black), 2. Isabel Marant £325, 3. Isabel Marant £325, 4. Hudson Horrigan £150, 5. Acne £360, 6. Office £65, 7. Office £60, 8. Office £70
How about a cosy boyfriend-knit sweater to wriggle into?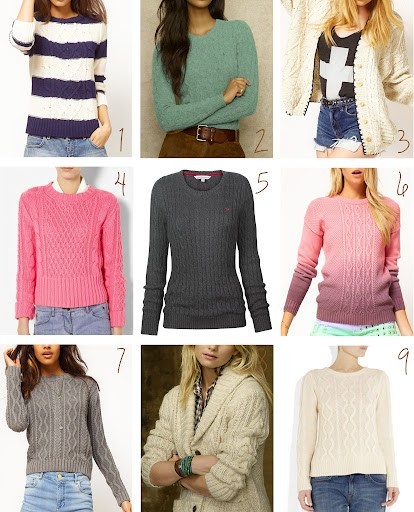 1. Asos £35 , 2. Ralph Lauren £210 , 3. Asos £25, 4. Acne £210, 5. Crew £58, 6. Asos £45, 7. Asos £32, 8. Ralph Lauren £165, 9. Crumpet £380
Of course there's nothing better than an actual boyfriend knit so you could always treat yourself to a big sloppy slice of Ralph men's cashmere heaven…
Sadly he doesn't come with it (I asked).
Once you've found your perfect book bag (whichever way your MulberryPradaGucciCelineLouisFendi fetish may take you) you should be all set for a new term.
So long Summer, you've been swell but I'm ready for some leaf kicking, puddle swerving, rosy cheeked adventures.