In 1925 Marcel Brunelière started making bicycles under a brand name he called 'Gitane' (which means Gypsy).
In 2012 I found a Gitane in a sad little corner of an auction room and decided to make her mine. I won her for £60, took her into the bike shop for some TLC, new tires and a little wicker basket.
Custard and I made the most of the Autumn sunshine and took our new French wheels for a spin.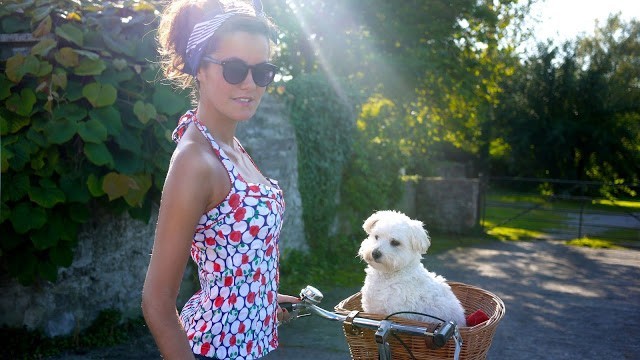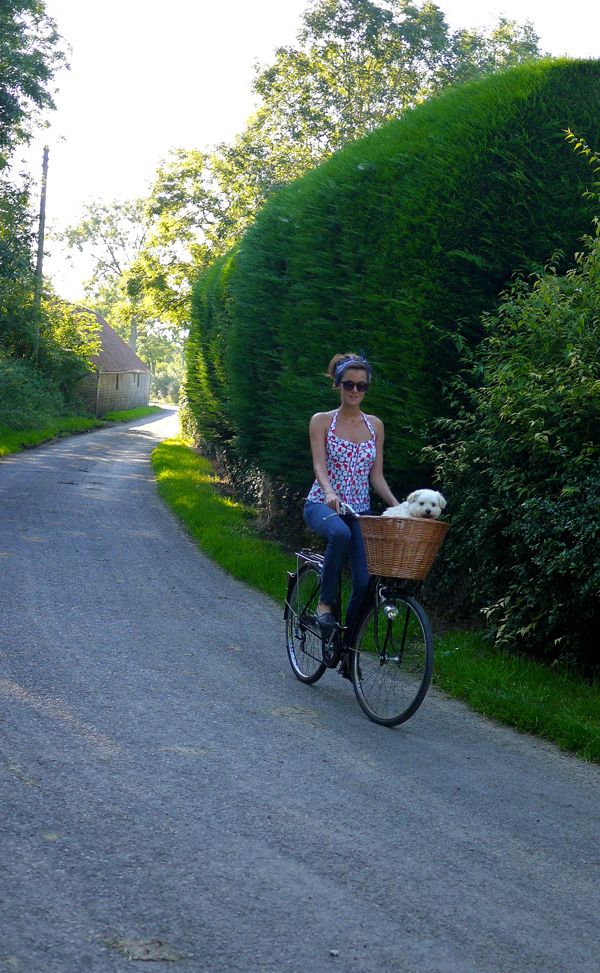 I'm wearing a vintage top (but I've found a similar one here ), Nobody jeans , Tods loafers, Linda Farrow "Jackie-O" sunglasses & one of my dad's handkerchiefs. Custard's naked, the little scamp.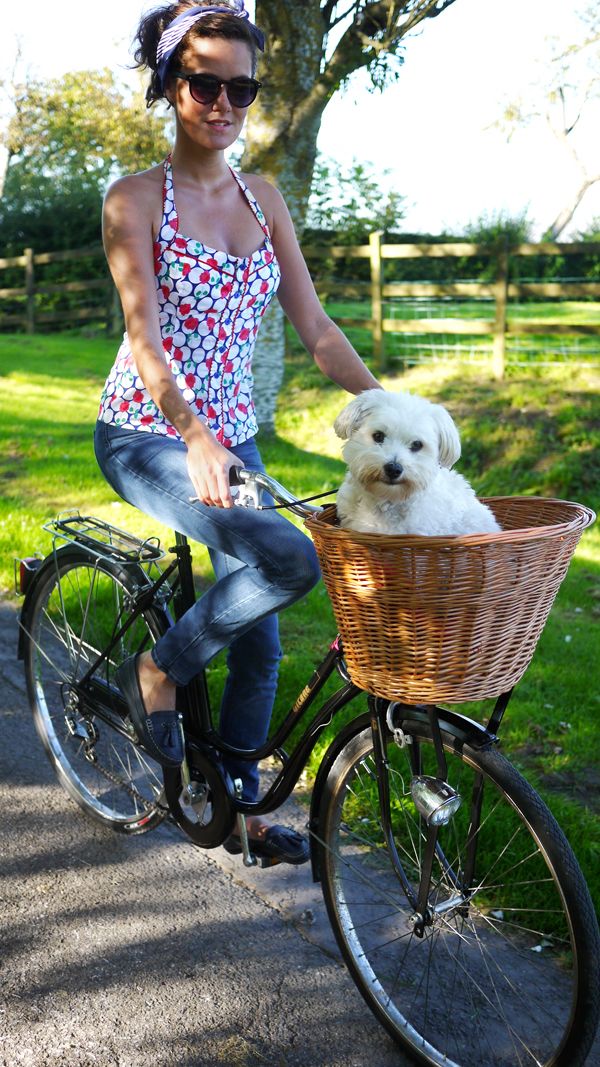 I think she's beautiful and can't wait to wind my way around Notting Hill's streets and fill my basket with fresh bread and cut flowers. Just call me Gypsy Rose! .