We're in training. There's a boat race later in the week and Valentina & I are the most competitive girls you'll ever meet. Gold will be ours. The only thing holding us back is a total lack of sailing knowledge and ability. Not for long. I've been put in charge of tacking. I stand at the helm and shout "READY TO TACK?", everyone shouts "READY TO TACK!" back, I shout "TACKING" and turn the wheel like crazy so we change course by about 100 degrees. Valentina's chief rope puller so she stands right in front of me and works those little muscles. The Skipper runs around making sure we don't break anything and the others sit around drinking wine and pretend to be impressed. They don't have quite the same competitive spirit but we make up for it with lots of high fiving.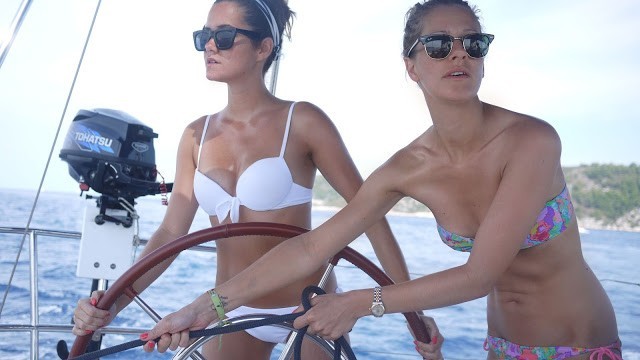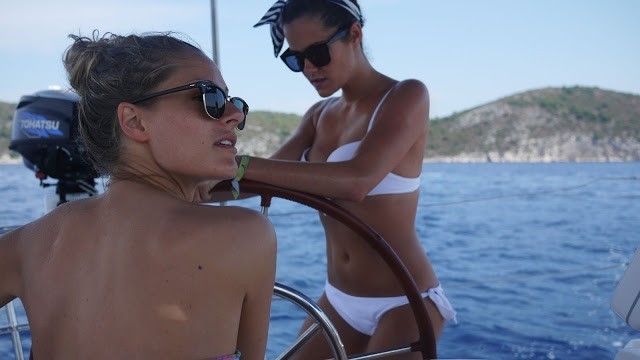 We sailed all the way to Palmizana, where we pinched the perfect spot, cranked up the music and poured the wine.
We befriended a couple stray Americans and spent the day playing with them.
I carried a watermelon.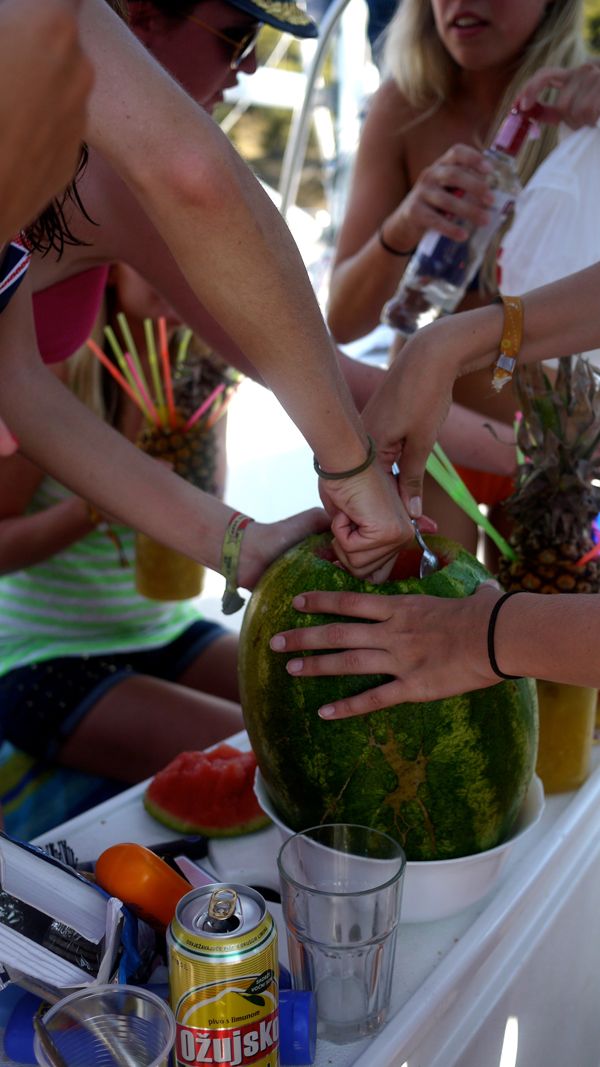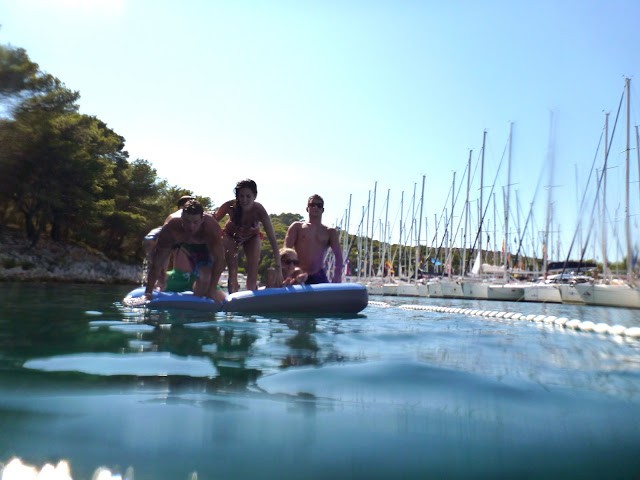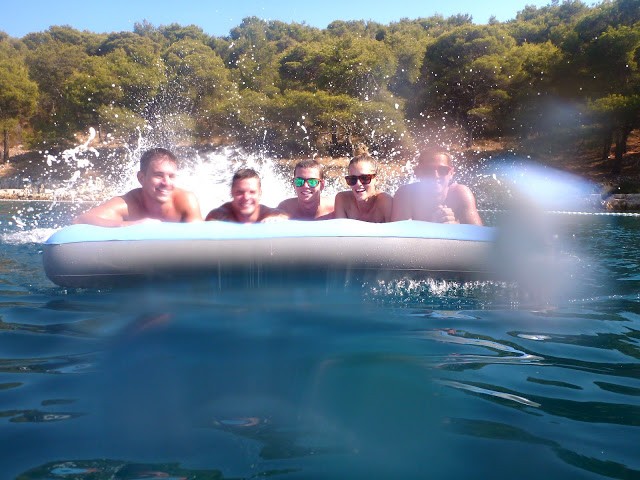 After a few hours of dancing on deck we headed over to Hula Hula on Hvar for a beach party.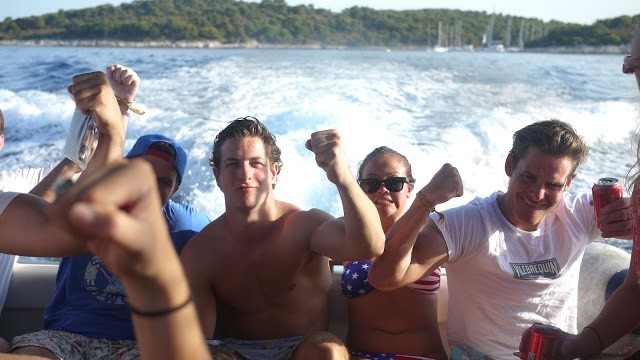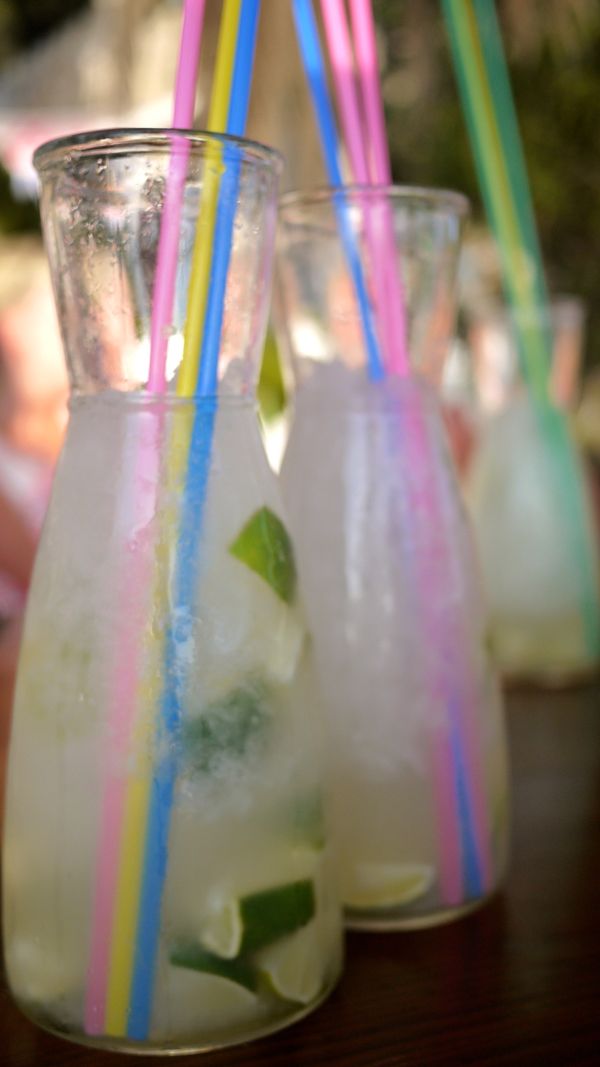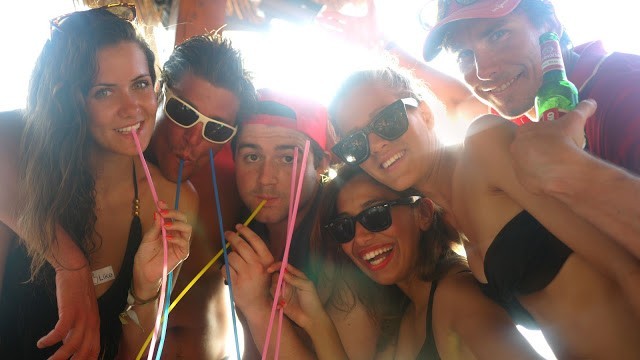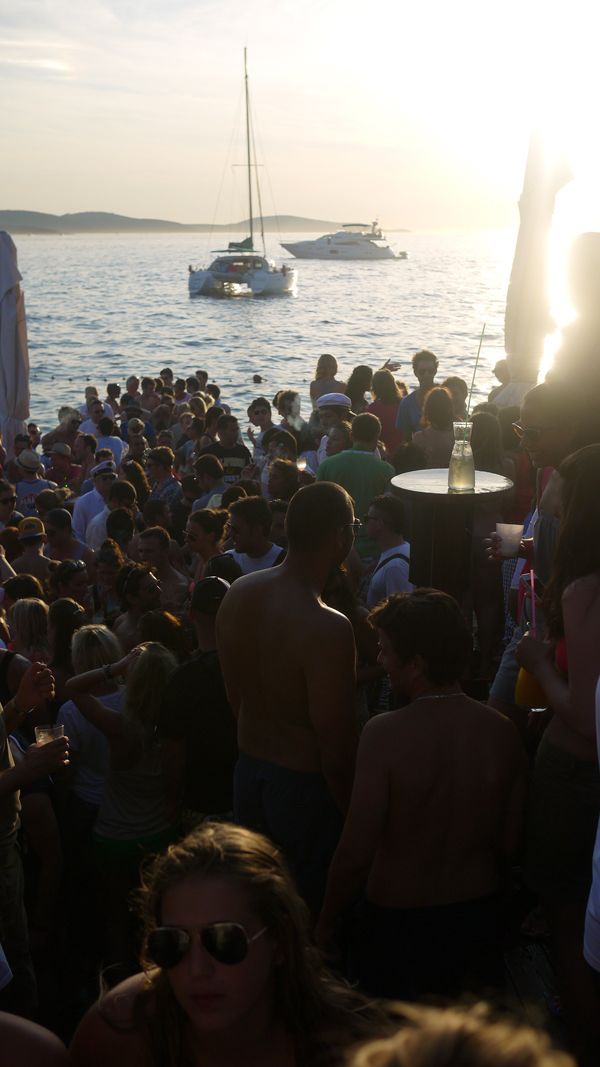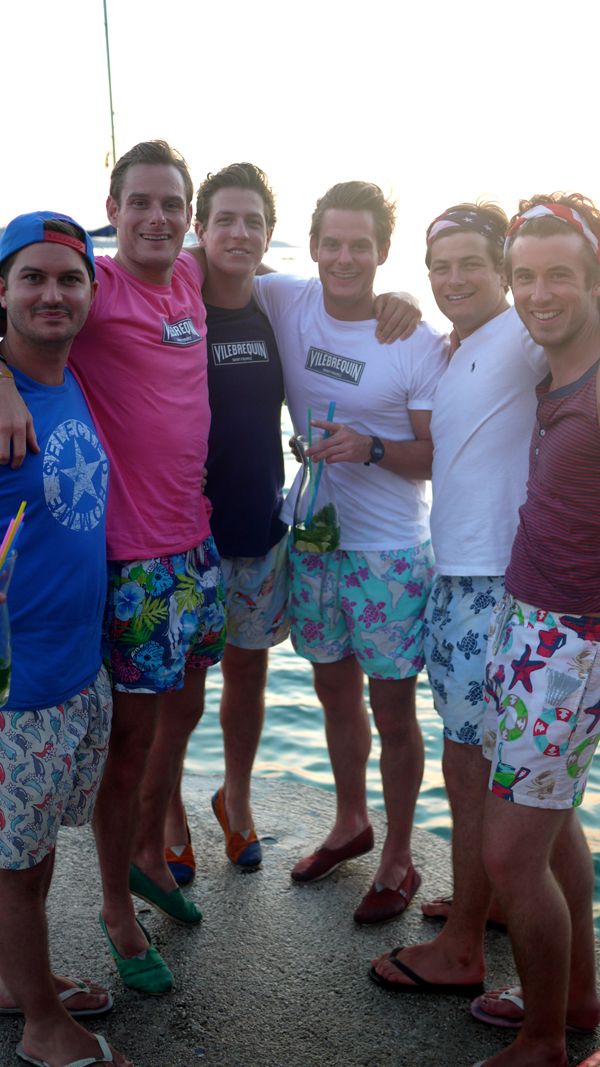 The Vilebrequin Londonders.
When the sun went down my camera went away but we stayed up. We lay under the stars with cold beers while an Irishman serenaded us with songs by The Kooks. I felt like a teenager again! Sorry Mum, I'm never coming home. .