I love Greece, and I love Greek food.
My family and I used to go to the islands every summer. We'd take a boat and find a private little cove for the day. With nothing but pebbles and crickets to keep us company, we'd read and snooze until the early afternoon when we'd sail off in search of lunch.
Most of the restaurants would have their own jettys, so I'd throw a waiter the rope, tie up and spend the rest of the afternoon under the vines drinking wine and gorging ourselves on tzatziki and feta.
During the day I'd always have zucchini, pasta, cheeses, dips and olives. But once a holiday my mother would give in to my pleas and take me for Gyros.
Gyros (pronounced yee-rohs) are the ultimate street food. A flat bread packed to bursting with flavours, textures and that secret sauce everyone guards so seriously!
Next week my family are going to Greece without me, so I thought I'd make my own little slice of Greek heaven, and eat my weight in them while my mother's back is turned.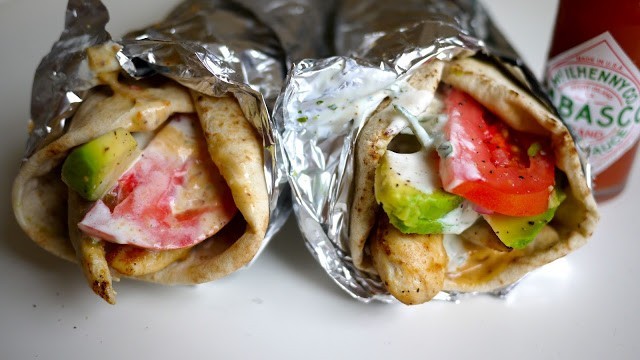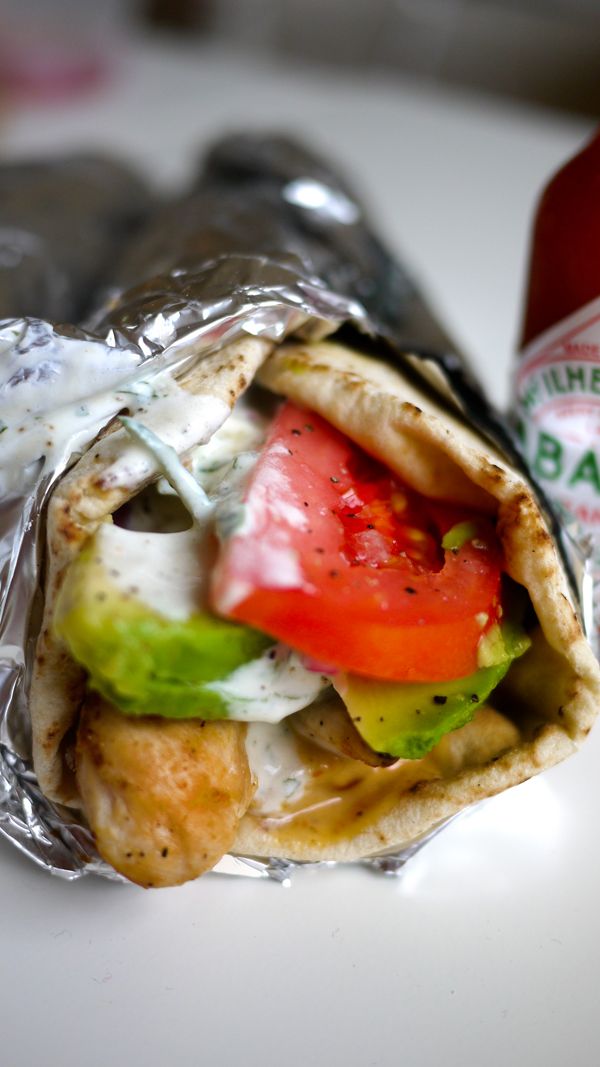 If, like me, you fancy licking tzatziki and crushed guacamole off your lips with a guilty grin, you'll need:
2 free-range chicken breasts, cut into strips,
1 ripe avocado,
1 tomato,
2 flat breads,
1/2 red onion,
2 tbsp malt vinegar,
2tbsp mayonaise,
2tsp harissa paste,
1tsp honey,
1 lime,
Tabasco,
Olive oil,
Salt,
Pepper,
Tzatziki (recipe from scratch here or store bought – I wont tell anyone),
Tin foil.
Start by chopping your red onion as finely as possible and pop it into a little Tupperwear pot with your vinegar. Put the lid on and shake it like a Poloroid picture. Pop this in the fridge to mingle. (The longer the better.)
Now, toss your chicken breasts in olive oil, salt & pepper. Add to a hot griddle pan and cook until brown and delicious.
While it's cooking, slice your avocado & tomato and place to one side.
Make your Tzatziki (or open the pot you naughty little cheater).
Make your 'secret sauce' from your mayonaise, harissa paste, honey, the juice of one lime and tabasco to taste.
If your chicken is cooked by now, take it off the heat and place to one side.
Pop your flat breads under a hot grill for about a min each side.
Now, lay out a piece of foil and assemble your masterpiece.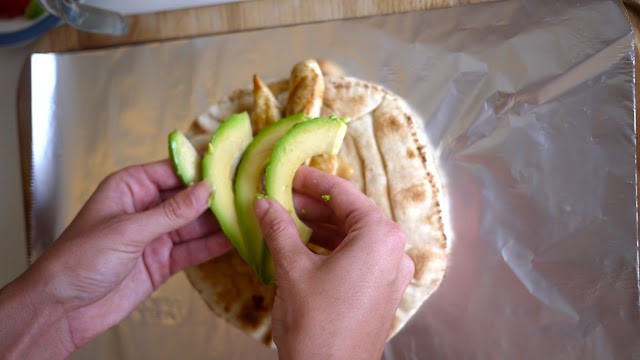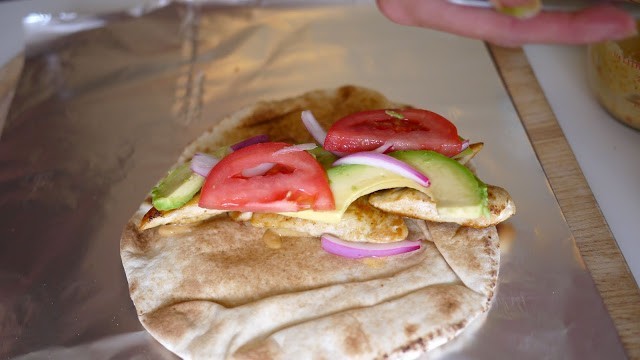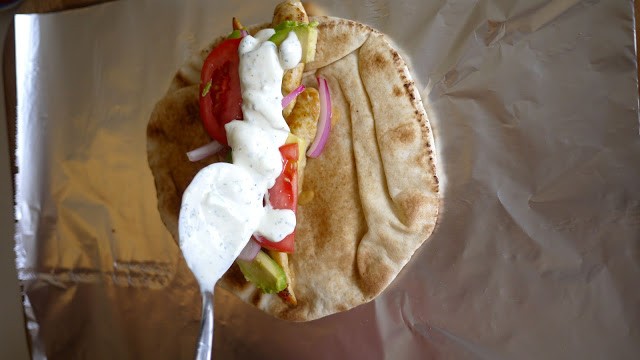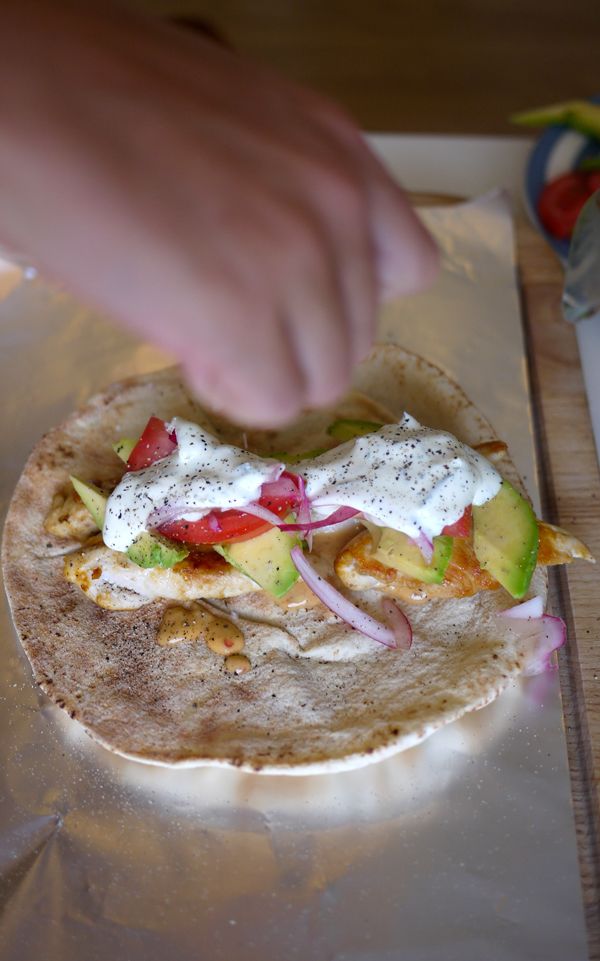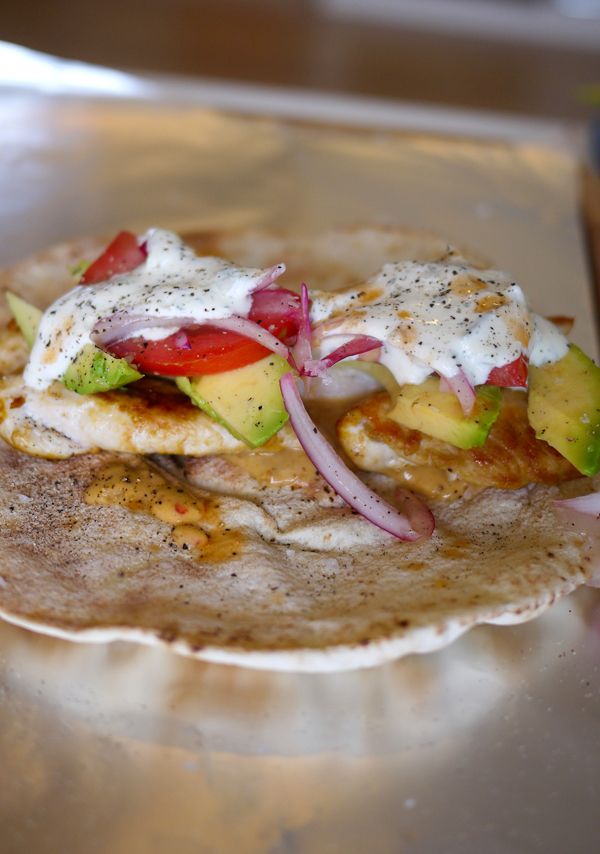 I like heat so always add a little extra tabasco.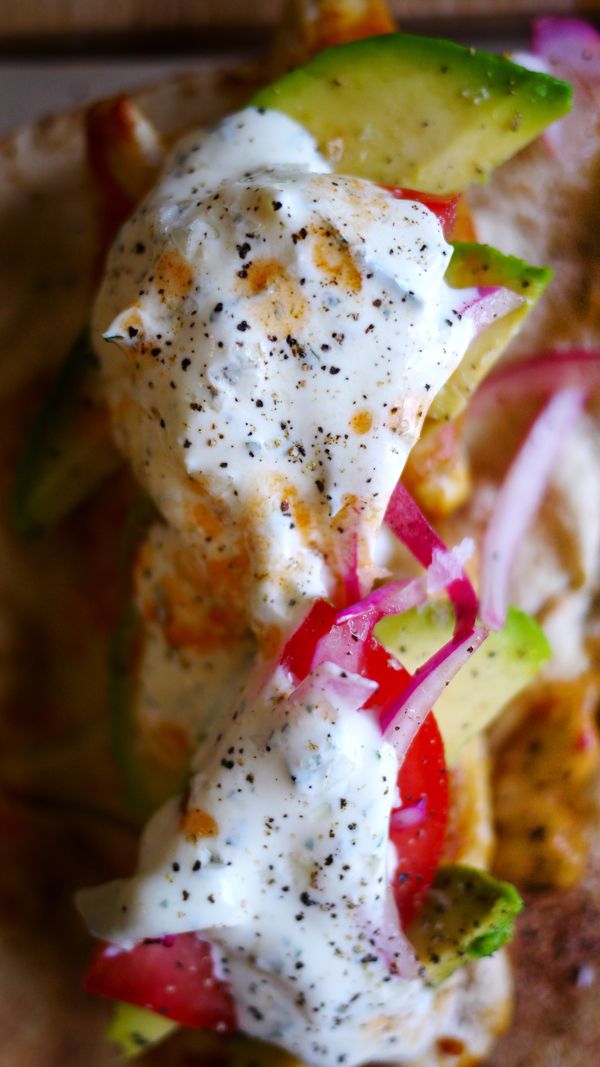 Wrap it all up using the foil, going at a slight angle like a florist would.
Place to one side.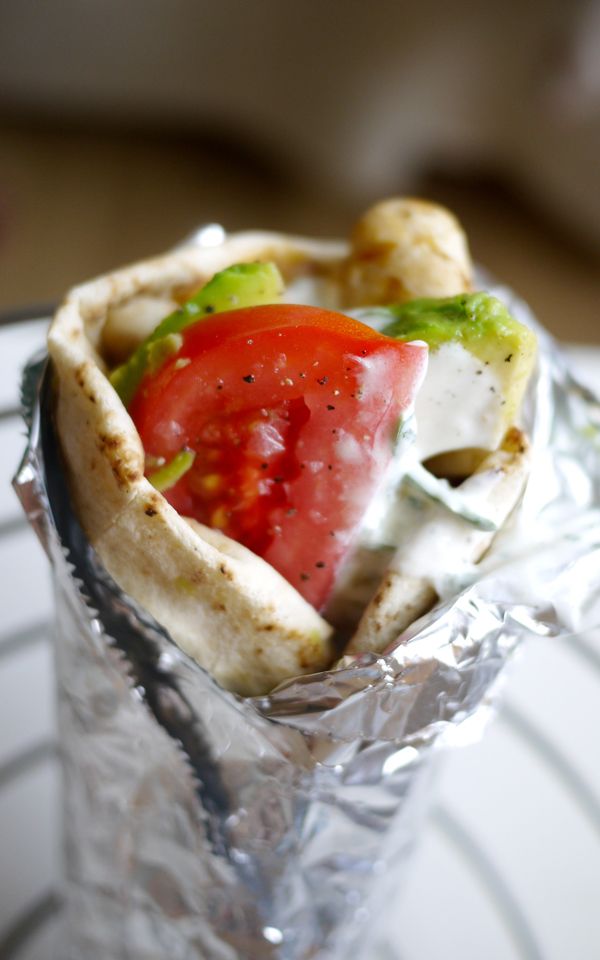 And repeat.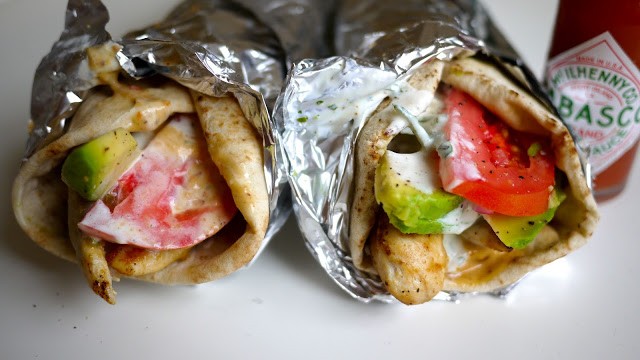 Sit back with a cold glass of wine or a really cold coke (if we're being trashy we may as well go all out) and pretend you're sitting right here:
If you're serving them for dinner you'll probably want fries, but I think a well stuffed "yeeroh" is more than enough for lunch. Kalí óreksi! (bon appétit!) .