Dukes is a sweet little boutique hotel in Mayfair.
They're not new or glitzy. If Dukes were a person, he'd be a old gent, sitting in his study with a pipe and a glass of whisky. Refined and relaxed.
The restaurant, Thirty Six by Nigel Mendham is something of a whippersnapper in comparison. Still quiet and relaxed, but a bit sexier.
Their new "Power Lunch" is a West End girl's dream.
When you arrive, you're greeted with a chilled glass of bubbly, a food menu and an 'extras' menu.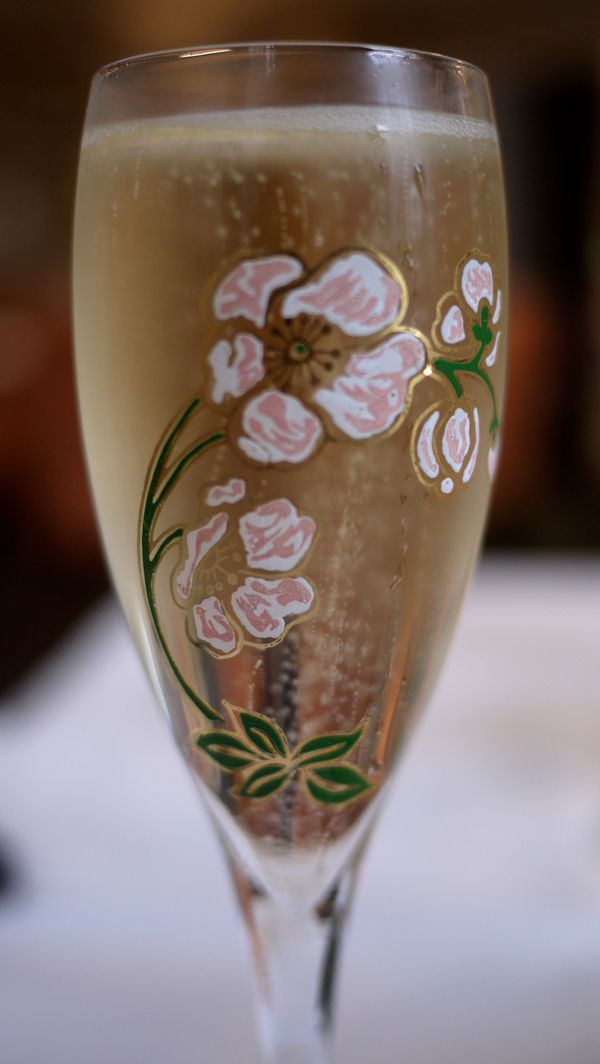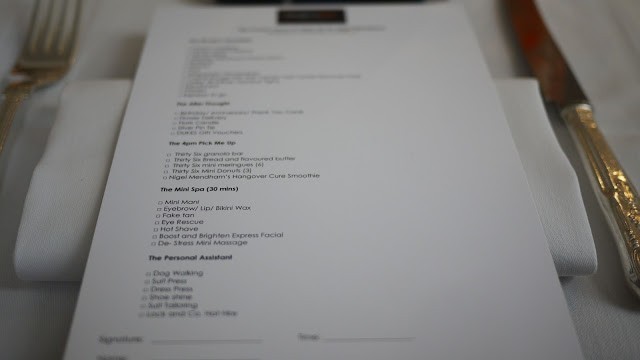 Essentially it's lunch with a PA thrown in for free. Tick the boxes and the staff will run across town to pick up whatever you need.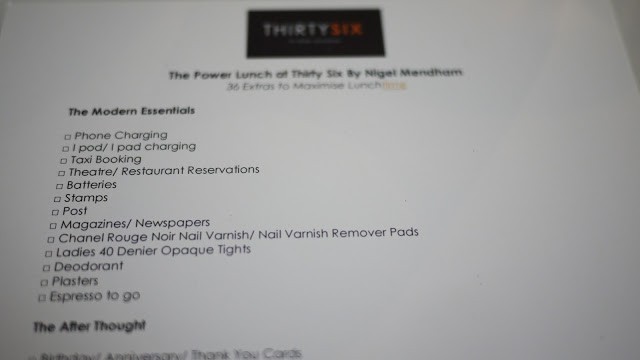 I chose to have my phone charged, a fresh copy of Vogue, a birthday card and a speedy manicure. While the wonderfully accommodating staff rushed off, Holly & I were left to enjoy lunch.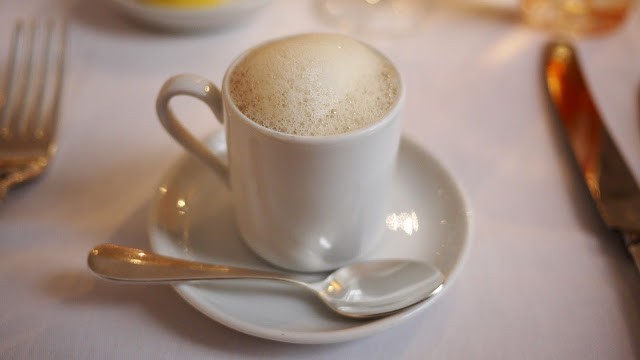 We asked the sommelier to choose us a wine for each course. I much prefer to hand over control when it comes to wine. The pouilly fumé on the right was my favourite by far.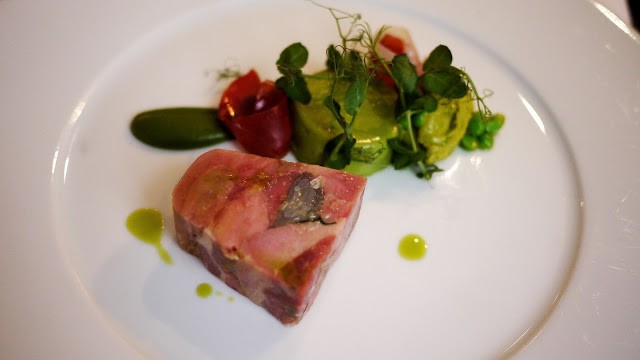 Holly went for ham hock and pea 'textures'. While I started with the mackerel fillet, smoked eel, watercress and crispy egg.
H moved on to hake with asparagus, jersey royals and langoustine.
I had braised beef, sticky cheek, mash and 'flavours of burgundy'.
My favourite pudding was the chocolate slab with popcorn ice-cream and caramelised bananas.
As I put my fork down I was whisked downstairs for my manicure.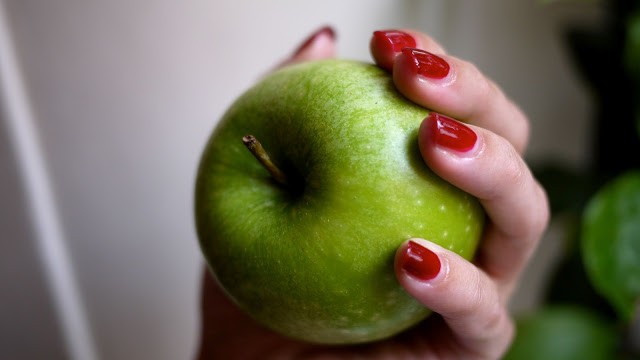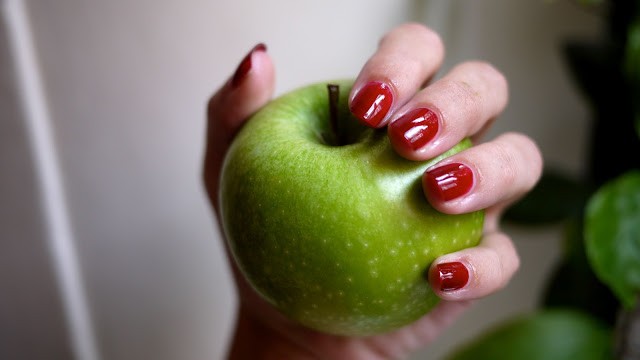 In and out in under an hour with a fully charged phone, niece's birthday card, new magazine and new nails. Three courses are a very reasonable £28, obviously more if you drink and have spa treatments but seeing as you can barely buy a sandwich for £10 in Mayfair, I was impressed. Website here .
Who's excited for the weekend? I think I might pop back to the country to spend some time with Custard. My wellies are looking a little too clean, time for a stomp through the woods I think. What are you up to? .