This is the ultimate summer pudding. A glorious combination of fresh peaches, buttery honey sauce topped with cool marscapone cream and toasted almonds.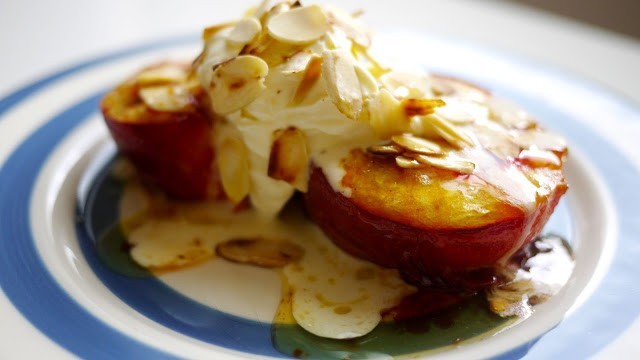 To serve four hungry guests (or eight slightly more refined guests) you'll need:
4 Peaches, Butter, Honey, 250g Marscapone, 150ml Double cream, 1tsp Vanilla extract, Flaked almonds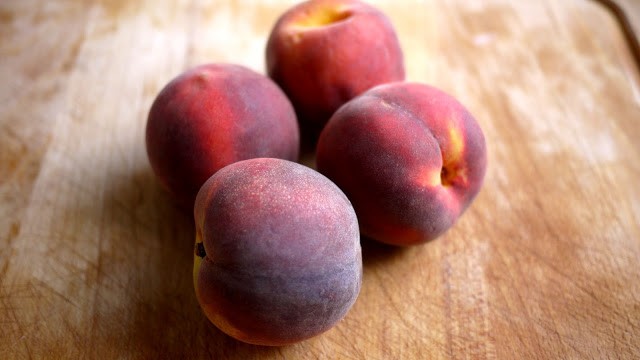 Pre-heat your oven to 180C/350F and slice your peaches into halves, removing the stones as you go.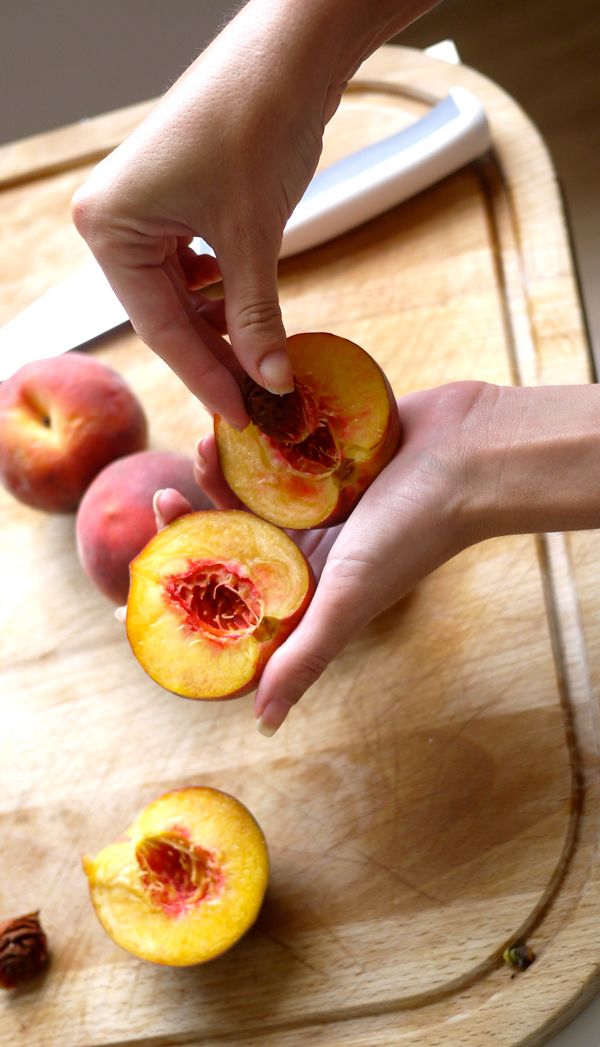 Place the halves into a baking tray and top each with a little knob of butter.
Drizzle honey over the top. Be as generous as you like, but remember peaches are already quite sweet so don't go crazy.
Pop them into the oven for about 20mins. Keep an eye on them to make sure they don't burn. While they're bubbling away, you can make your cream and toast your almonds. In a bowl mix together your marscapone, cream & vanilla. Place to one side or in the refrigerator if you're making it ahead of time. Heat a dry frying pan and when it's good 'n' hot, add your almonds. Flip them around the pan, taking care not to let them burn. When they're nice and brown, tip them out and leave to cool. After 20mins your peaches should be bronzed & bubbling. Remove them from the oven & serve.
Pop a peach onto a plate, spoon some of the sauce from the pan over the top, smother in marscapone cream & sprinkle with almonds.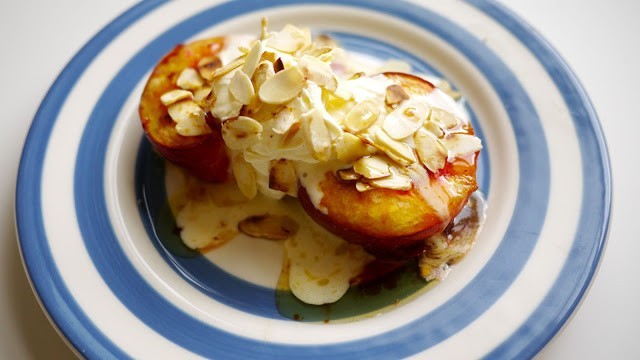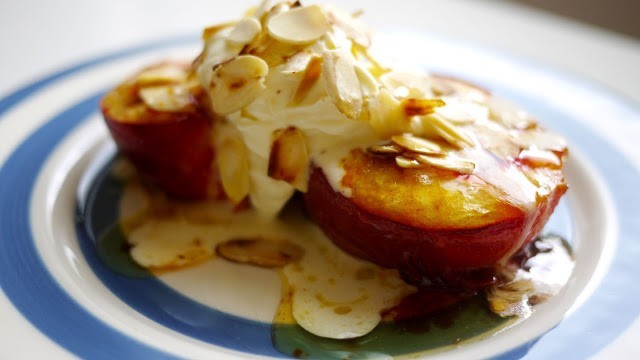 For a casual pudding for friends and family I recommend two halves each, for dinner party guests I think one half is probably enough and it looks more refined.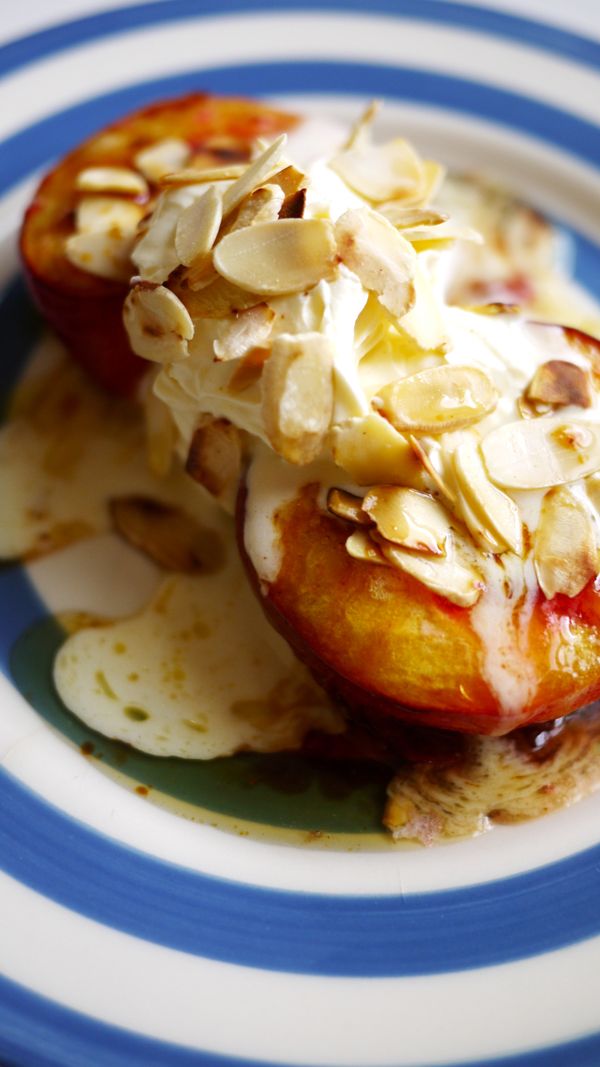 For real summer decadence, enjoy in the garden with a cold glass of champagne.