This weekend sees the start of Notting Hill Carnival. For two days our peaceful little borough will be ablaze with colour, music, tropical cocktails and the smell of chicken on the grill. Revellers come from all over the world as we turn London into our own little Caribbean island and keep our fingers crossed for sunshine.
Most people come for the reggae, the drinks and the spectacle.
Me? I'm in it for the chicken.
Everyone has their own special Jerk seasoning, meaning no two food stalls are exactly alike. I pile my arms high with boxes of chicken, rice & peas, a chilled coconut and sit my little behind down to feast.
If you can't make it into the city this weekend, here's my own variation on Notting Hill Carnval's magnum opus, with a little twist. Jerk chicken is usually chicken on the bone, cooked on the grill, but beer can chicken is really moist and feeds four with a lot less attention. Much more importantly however, if you say Beer Can, you should like a Jamaican saying Bacon. Surely that's reason enough?
You'll need:
One free range chicken,
One can of beer (I used Red Stripe because it's Jamaican),
2tbsp dark rum,
2 cloves garlic,
A piece of ginger the size of your thumb,
2tbsp malt vinegar,
4tbsp runny honey,
1tbsp All spice,
1tbsp black peppercorns,
1tbsp dried chilli flakes,
2 scotch bonnet chillies (with seeds if you like it hot hot),
1 good handful of fresh coriander (cilantro),
Juice and zest of 2 small limes,
1tbsp rock salt,
3 spring onions,
2tbsp olive oil
1 pair latex gloves.
Scotch bonnet chillies are hot. I mean seriously hot. The latex gloves will protect your skin, but please be careful not to touch your eyes or anything else after touching them.
On a side note, I suggest you snap on the gloves, approach your chicken and say "cough please"… a funny chicken is a tasty chicken.
For the salsa: Half a pineapple, 2 ripe mangos, 1 small red onion, 1/2 a cucumber, 1 fistful fresh coriander (cilantro), Juice of 2 limes, 1tsp paprika, 1 big pinch of salt, Remove the middle shelves from your oven and preheat it to 180°C/350°F You'll want to start by making your marinade. Add your dry ingredients to a pestle and mortar and bludgeon the hell out of them. Now finely chop your ginger, chillies, coriander (cilantro) and spring onions. Add them to your mortar and pour your wet ingredients on top. Moosh it all together until you have the most wonderful smelling goop (technical term).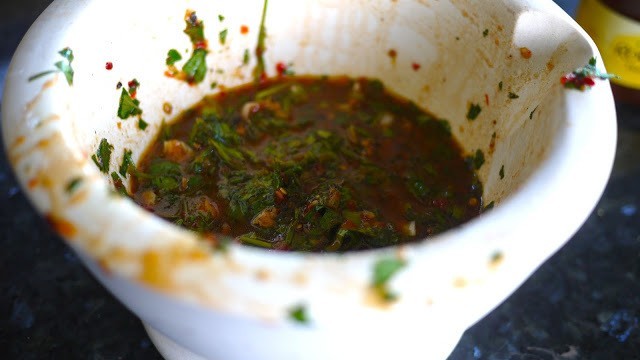 Empty (drink) half your can of beer and impale your chicken on the open end.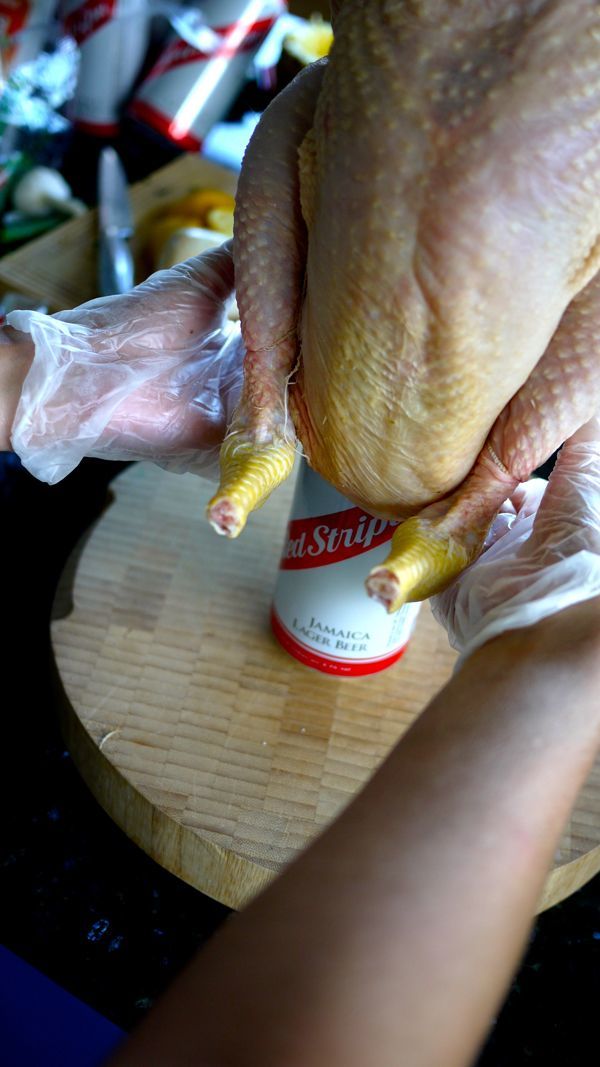 Smother it in your marinade.
Cover every inch.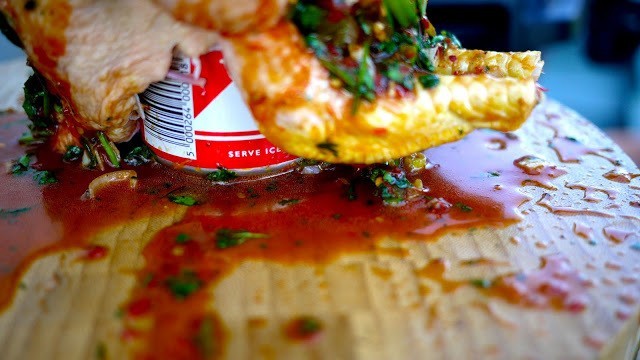 Place the whole thing into a baking tray, still standing upright and roast for about 2 hours. While it's cooking you can make your cooling tropical salsa. Chop your onion and add it to an electric mixer with the rest of your ingredients. Blitz. Pour into a bowl.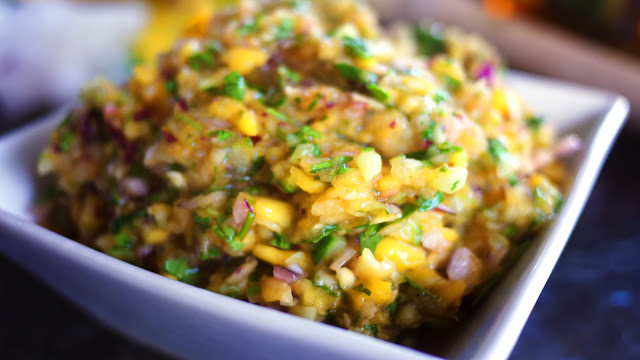 (If you don't have a mixer, just chop everything by hand, it'll taste the same.) When your chicken's all crispy and delicious looking, remove it from the oven and carefully lift away from your beer can (don't drink this).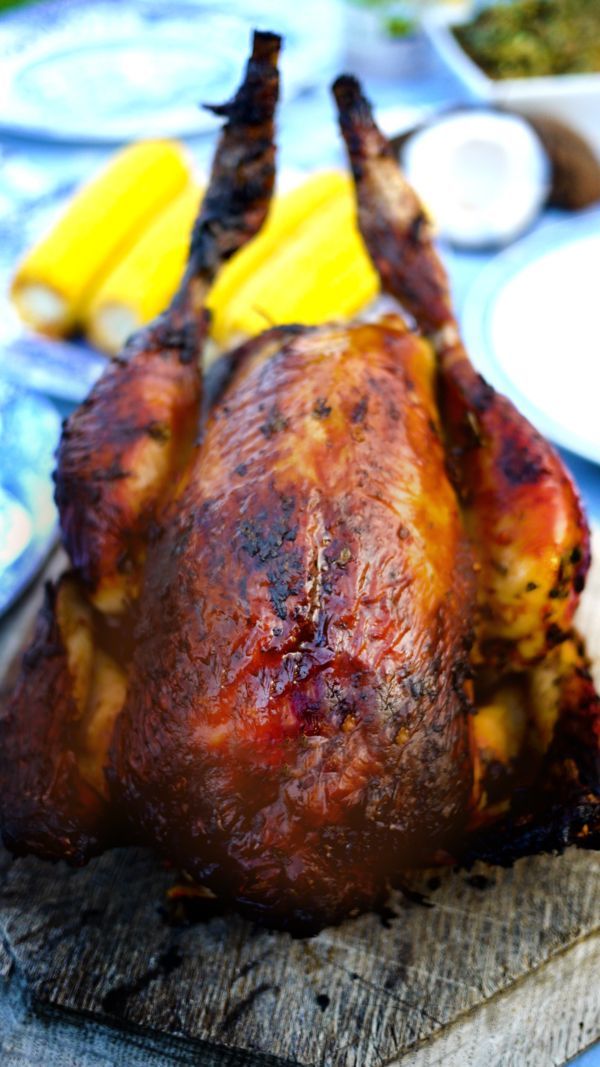 Serve with your salsa, corn on the cob and rice if you're especially hungry. Bob Marley CD compulsory. .