If you're single, I've found your new date spot.
If you're a 'lad', I've found your new boys club hangout.
If you're a 'Sex and The City cocktails with the girls' kinda girl, I've found your new watering hole.
It's called Ping and it's West London's newest slice of East London cool.
Ping pong tables, foosball, waitresses dressed as nerdy cheerleaders, DJs playing remixed nineties classics, all washed down with an impressive cocktail selection and pizzas to keep you flipping those paddles all night long.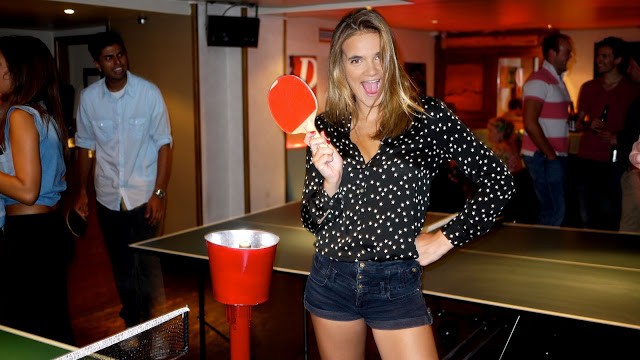 Phoebe and I headed down on Thursday for a few cocktails and a game of table football with the boys.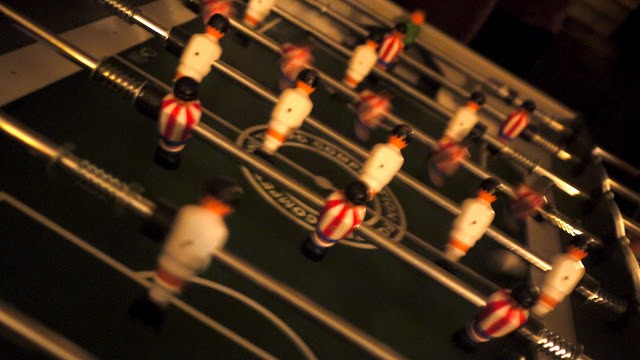 Inevitably, 'cocktails' turned into dinner.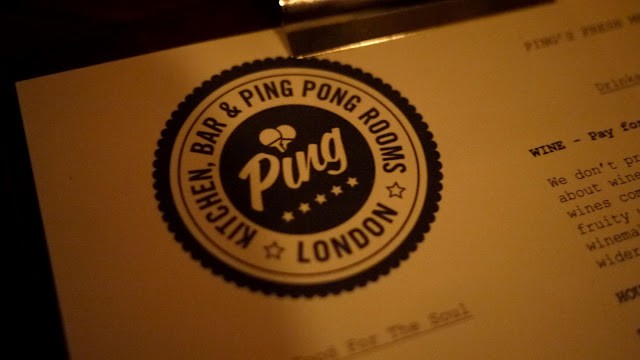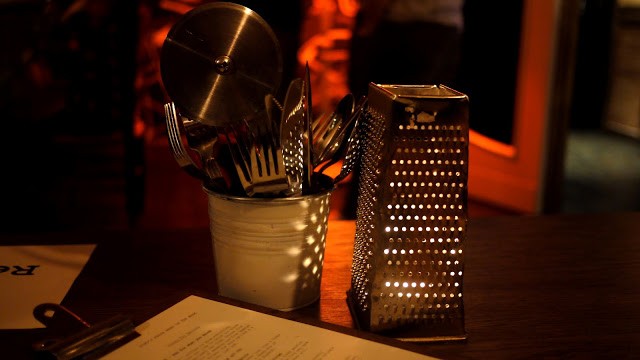 We went for the "Lap of Luxury" with black truffle, brie and duck egg.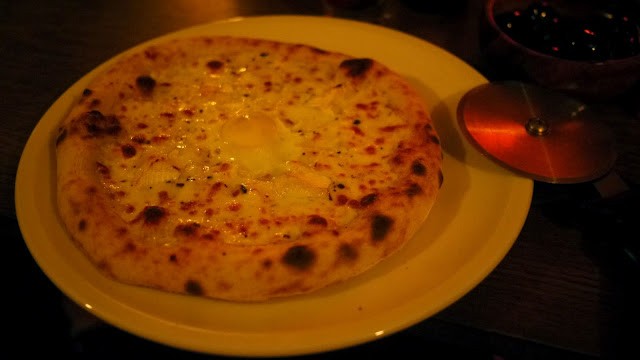 And "The Pear" with English blue cheese, walnuts and fresh caramelized pear.
…followed by the Nutella pizza. Come on, a Nutella pizza? How could we say no?
After supper it was time to get down to business and play a little Ping Pong.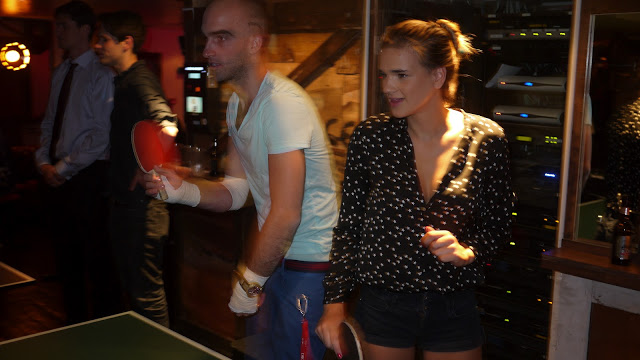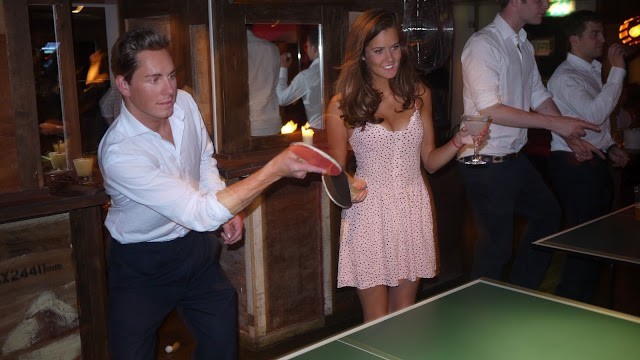 George & I beat Phoebe & Drum hands down. (That's my story and I'm sticking to it.) And we moved on to a spot of champagne pong. Think American frat party beer pong… but fizzier.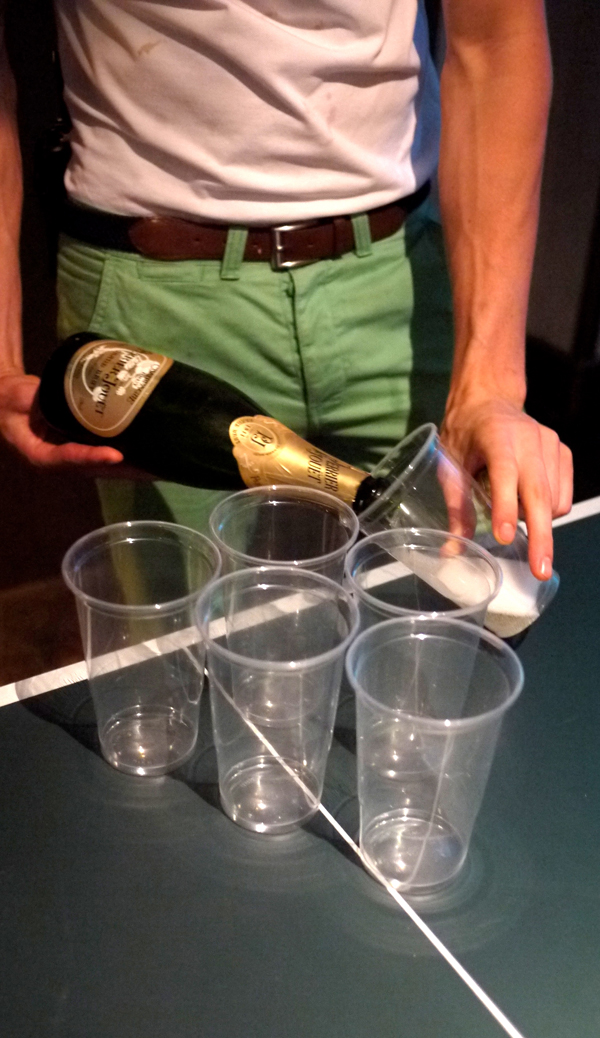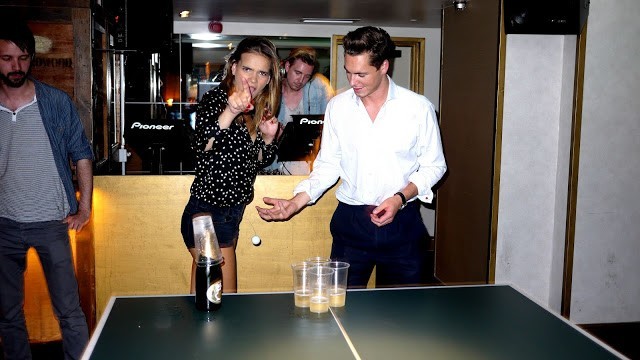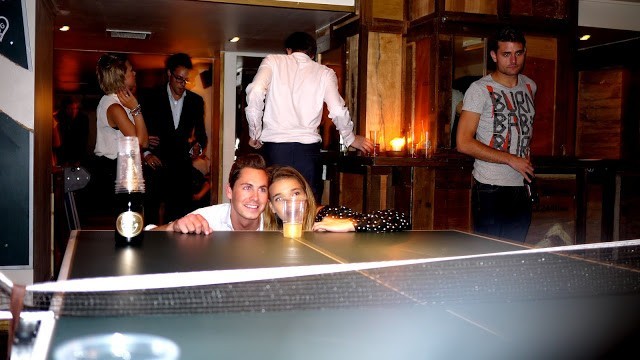 After two rounds of beer pong (two bottles each) and a number of excellent frozen margaritas, it was time to go home. I call this glazed smiley face "The Ping".
This place leaves you with a sort of smiley, tipsy glow that has you whispering "we won, we won!" all the way home. Londoners, I highly recomend a trip. Go and snuggle on the sofas, gorge yourself on pizzas and challenge your friends to a round of beer pong. They're not open for lunch but they are open for supper every day except Sunday. Dress to chill and put your name down for a ping pong table as soon as you arrive. Website here , Twitter here . .