Sneaky Smoothies are the quickest, easiest way to grab breakfast to go while filling up on fruit, veg and nutrients.
Invest in a cooler cup, drink it on the way to work, school or just to the shops.
You can cram at least 3 of your 5 a day into this sexy little mush and it'll keep hunger at bay until lunch.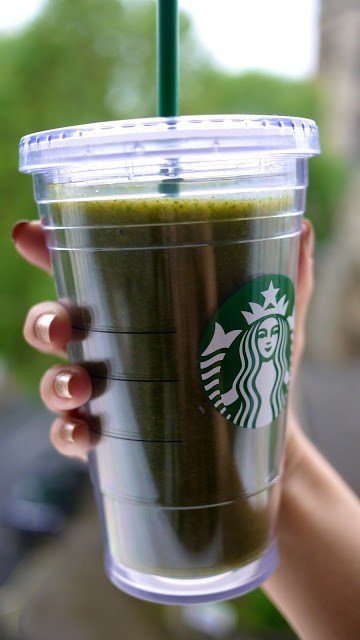 You can make any number of flavour variations, today I went for papaya, melon, pineapple & lime… oh and spinach.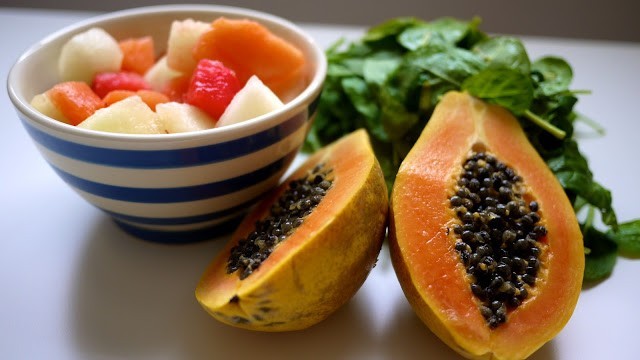 You don't really taste the spinach but it packs a hell of a punch in the nutrient department. It's one of the lowest cal, nutrient rich foods in existence. Full of vitamins, it also works to fight cancer cells, lowers blood pressure, slows the ageing process, improves brain function and works as an anti-inflammatory (no bloated belly).
The point of Sneaky Smoothies is that you can make it with any fruit & veg you have in the house.
Here are a few ideas to get you started:
Tropical Smash:
1 papaya,
2-3 handfuls of chopped melon (any kind or a mix if you prefer),
2 big handfuls of raw spinach,
1 handful ice cubes
1/2 cup pineapple juice Juice of
1 lime Sñeaky Colada:
1 chopped frozen banana,
1/2 smallish pineapple,
2 handfuls spinach,
1 cup low fat coconut milk
Ginger Nut:
1 handful frozen berries,
2 handfuls spinach,
1 banana,
Splash of orange juice,
1/4 inch ginger-root
Romaine Holiday:
1 chopped frozen banana,
2 oranges peeled & quartered,
1/2 head romaine lettuce,
2 cups orange juice
Strawberry Fields:
1 cup of almond or soy milk,
1/2 cup of natural yogurt (soy if preferred),
2-3 handfuls of strawberries,
2 handfuls of spinach,
handful of ice,
Blueberry Bounce: (This one's blue… great for kids!)
2 – 3 handfuls of blueberries
1 handful of chopped celery
1 handful of peeled, chopped cucumber
1 chopped frozen banana,
1/2 cup orange juice
The Hula:
1 Handful of frozen tropical fruit,
1 banana,
1 handfull of grapes,
1 kiwi, splash of orange juice,
2 handfulls of spinach,
Handful of ice.
Blend, slurp.
Smug grin optional. I bought my cooler cup from Starbucks but there are loads of options on eBay . If you have your own Sneaky Smoothie recipe let me know & I'll add the best ones to my list! .