I've told you about the Pizza Pilgrims before.
They make spectacularly good pizzas in their portable pizza oven. A firm favourite in the London street food scene, I can safely say that if you haven't tried their courgette pizza, you haven't lived.
The problem with traveling street food vendors is that they can be tricky to pin down.
Thankfully, big and little brother Thom & James have sprouted temporary roots for the summer.
They'll be serving supper to 30 people for 30 nights on a roof top in East London, over looking The City.
I scuttled along to the pre-party to see their new home for myself.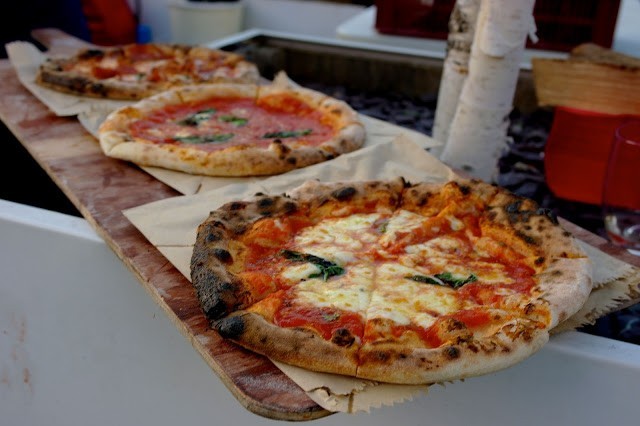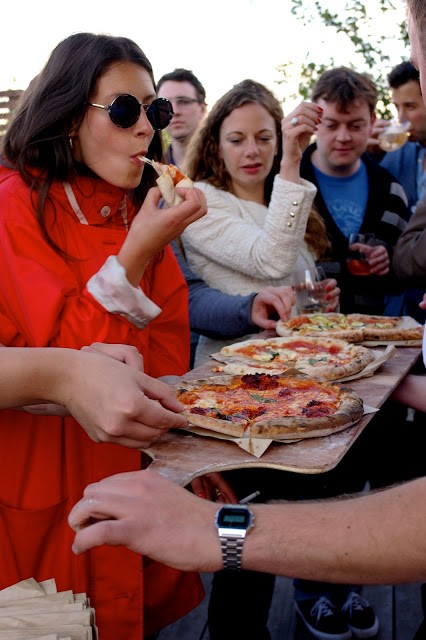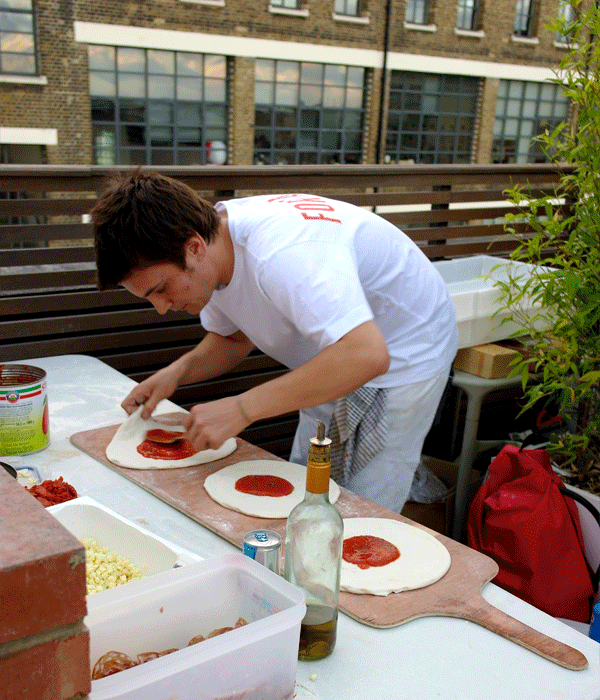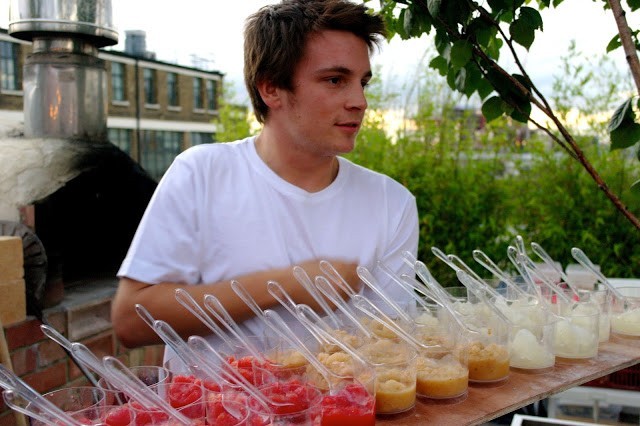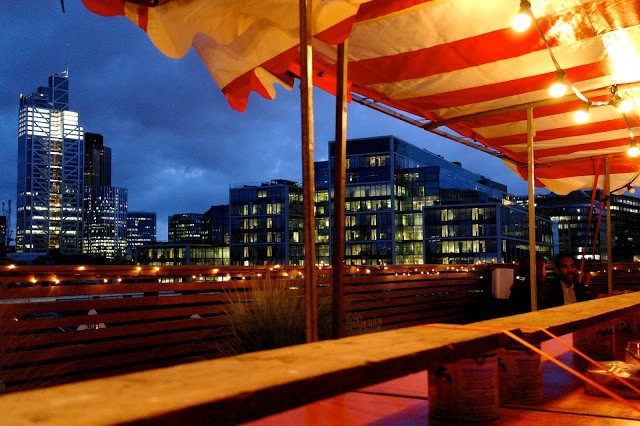 "Forza Win" (the name of the supper club) will run from Thursday to Sunday for the rest of the summer. It's ÂŁ25 per person and you'll be treated to a three course meal of ragu, pizza, Gelupo gelato (seriously London's best icecream) and booze. It would make a great evening for a group of friends or a really cool, alternative date idea. You sit on long trestle tables so everyone talks to everyone and you watch the sun go down together. All together now! "When the moon hits the sky like a big pizza pie…" Book here quickly because this will sell out rapidly! .