The lovely Hetty recently finished filming her TV series (she's a famous wee bumblebee now!) so we put this weekend aside for some serious girl time.
Cocktails, dancing and dim sum.
We started on Friday night with a very chilled bottle of wine in the pub.
The Imperial Arms was playing host to the fabulous boys from Pizza Pilgrims and their portable oven of dreams, so it was a pretty obvious choice.
James, Hetty's boyfriend and his friends came to join us.
We crammed around a huge wooden table, the only girls on a table full of rough tough rugby boys.
Our 'chilled bottle of wine' quickly turned into rivers of j채ger bombs and a small stack of pizzas each.
Soon there were cries of "Emargos!" and Hetty and I were dragged off to our least favourite club on the planet, 'Embargo 59'.
We loaded ourselves up on watermelon daiquiris & wiggled our way around the fairly sticky dancefloor.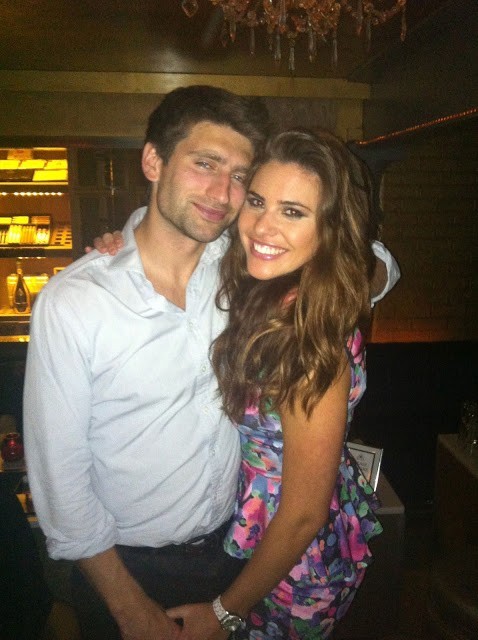 The second most attractive couple I know. Here's the first: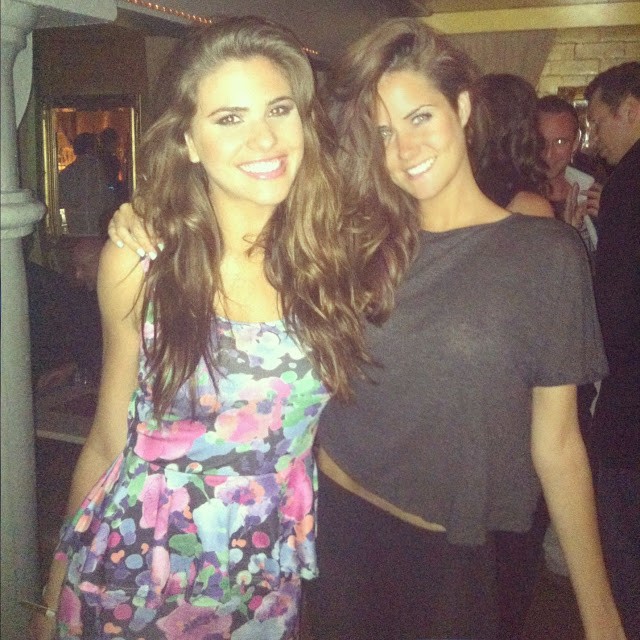 As you can see I wasn't really dressed for the ol' pub to club transition…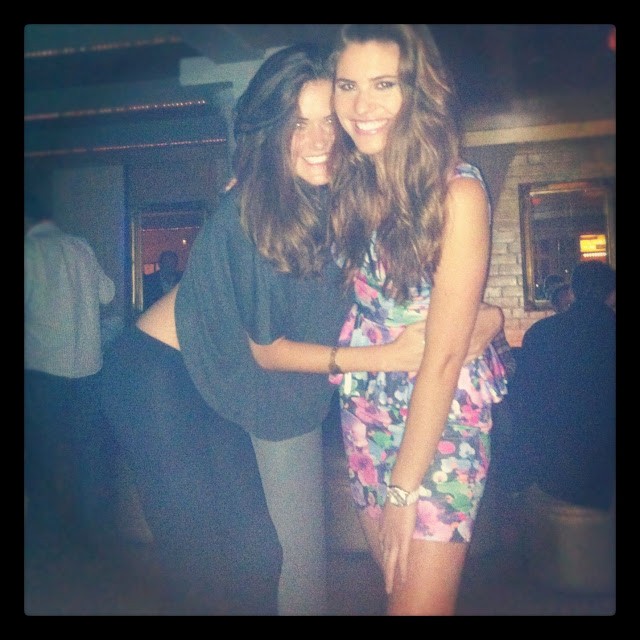 Saturday night was a far more glamorous affair. We'd planned it to a T & I wasn't going to get caught out in leggings and a t-shirt again. Brushed hair, fancy makeup, the works…
I wore a little neon number from H&M.
Hetty wore a classic little black dress from Topshop.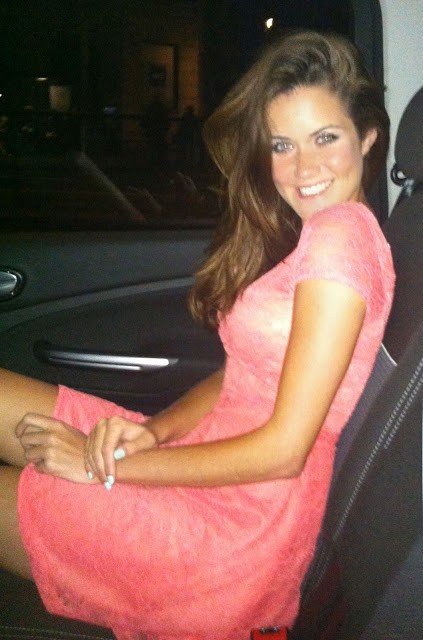 …She's much better at taxi posing than I am!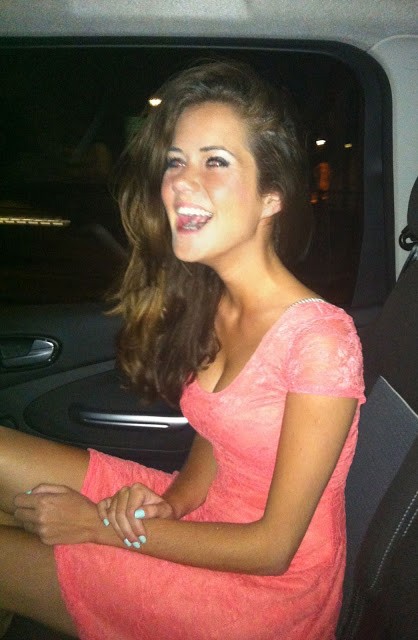 Having been to Hakkasan twice last week, I decided it was time I got a grip and switched it up a bit. So, we went to Yuatcha, its sister restaurant… with an almost identical menu. What can I say? The lychee martinis are worth their weight in gold.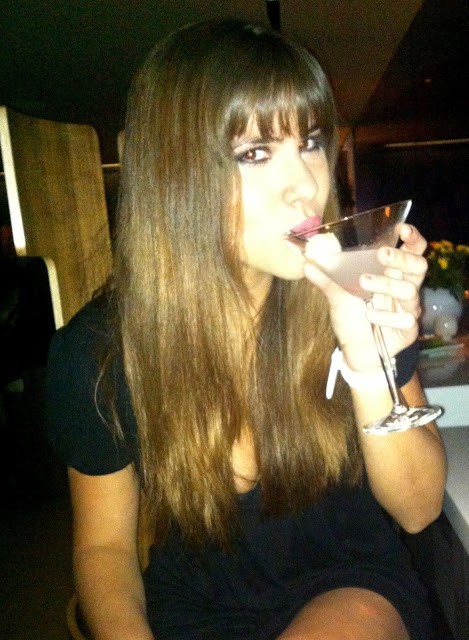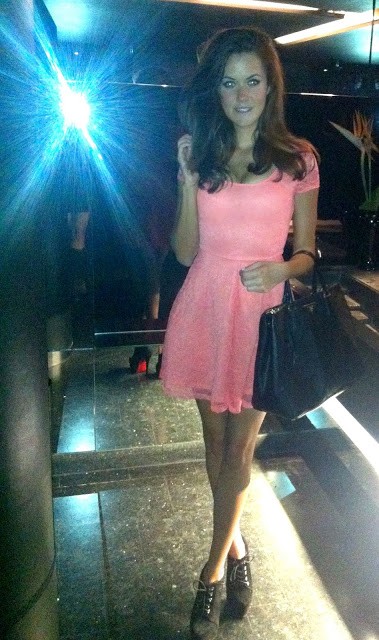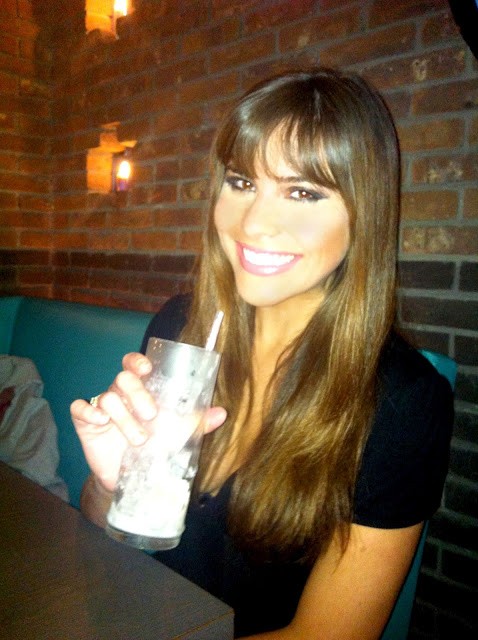 As usual we ordered half of the menu, but the stand out dishes were the scallop dumplings, the prawn and beancurd cheung fun, the lobster dumpling with tobiko caviar and the duck salad (Hetty's favourite).
After a few sneaky espressos, we made our way to Cuckoo for champagne.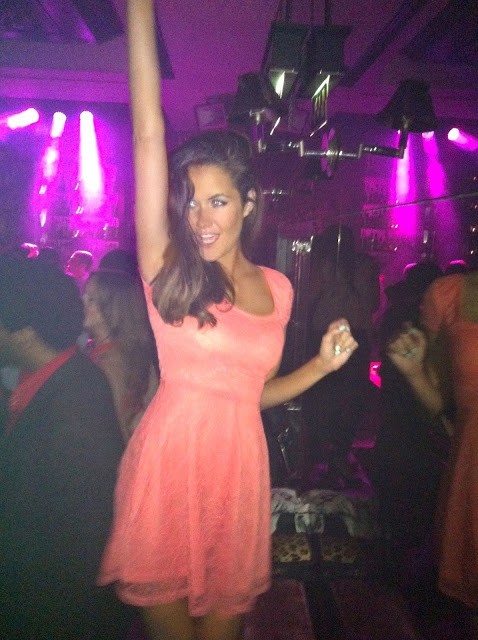 And bumped into old friends…
(The excited blur on the right is H!) Before heading over to London's best late night haunt, Scotch. In the sixties, The Scotch played host to some of the world's coolest musicians. If Jimmy Hendrix, Rod Stewart & The Rolling Stones weren't playing on stage, they were propping up the bar, cigarettes in hand. After 20 years of darkness, Scotch reopened this year and still has the same effortlessly cool vibe it was famous for all those years ago. Paneled mahogany walls, deep velvet sofas & old school rock on the speakers, Hetty and I swung our way around the dance floor and "twisted like we did last summer" with huge stags heads peering at us from the walls. The place is absolutely tiny, but if you can get in it's well worth it. By far my favourite spot in London and they stay open until 5… or a little later if you're lucky.
We were some of the last to leave and make our way back into 2012. If I had my way, I'd stay in the 60s forever.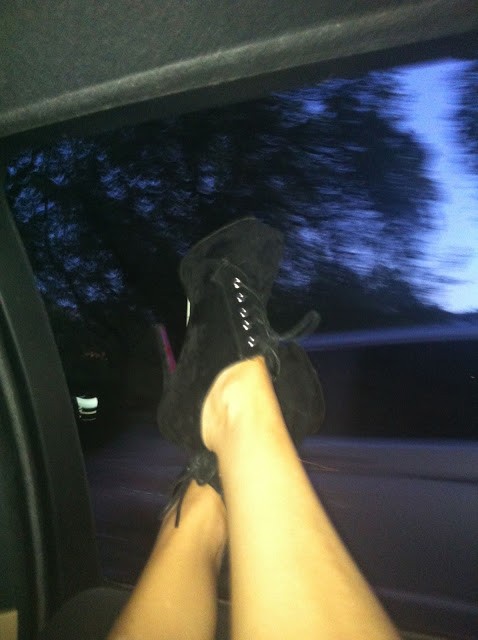 A spectacularly naughty weekend, with my favourite candy kitten!
I'm looking forward to a very mischievous summer together.