Whenever I've been at my parents' house in the country, I've found my self sneaking to the bottom of the garden for a little DIY time.
When they moved in, there was an unloved little potter's shed, covered in weeds and looking a little worse for wear.
My dad wanted to knock it down, but after a little persuasion (and a very nice bottle of whisky) he said that we could keep it, but getting it into shape was my responsibility.
It's taken some time (seeing as I'm usually in London) but my little project is finally coming together!
My paparazza of a mother popped out to see how I was getting on…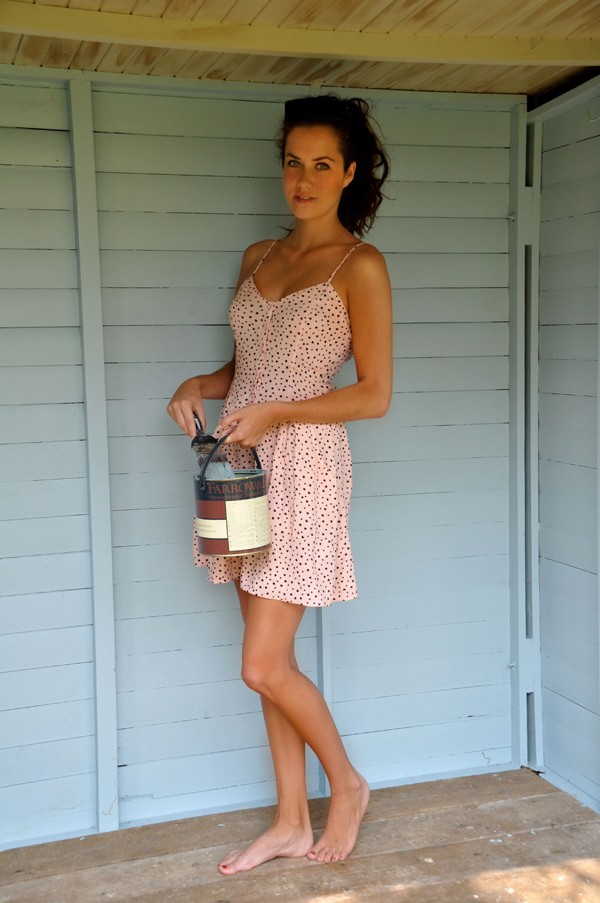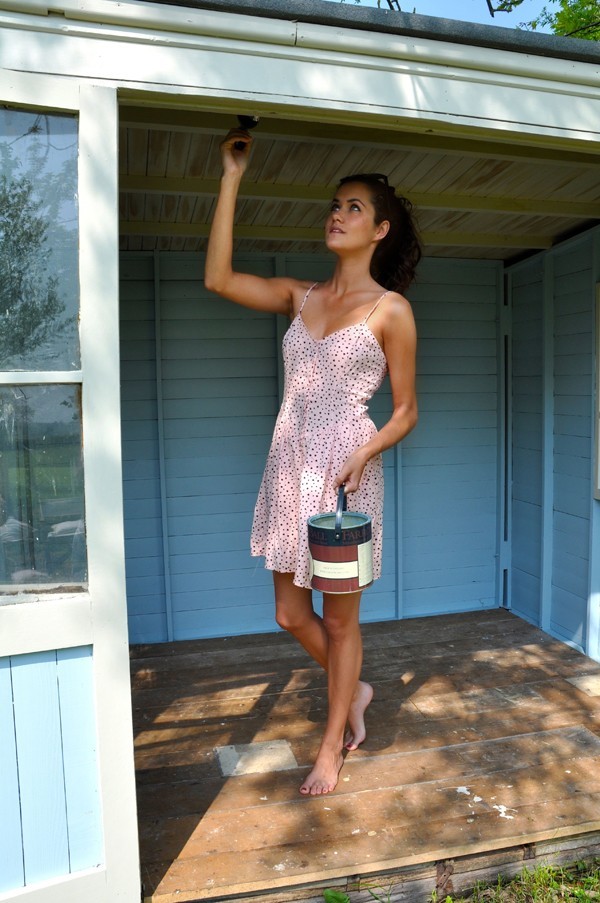 Here she is…
And here's a little before pic…
She's not finished yet, there's still lots more to do.
I'm going to whip up some curtains for the windows & of course it will have to have some thoroughly British bunting!
When I'm done I'm going to wrap her in a huge pink bow & give her to my mummy as a reading room.
I hope she'll like it!
I've been using Pinterest (as usual) to find inspiration.
What do you think?
Do you have any suggestions or ideas for my little hideaway?