There is one little shop in London town that just makes my heart ache.
A tiny, independent boutique in Nottinghill called "The Village Bicycle".
Every shelf, corner & table top is scattered with goodies, you could spend days just sitting on the floor fiddling with gadgets & playing dress up like kids (there's even a Spiderman chair downstairs!).
So, instead of mentioning it in passing… I thought I'd take you shopping with me!
Come on in…
You're greeted with a huge neon shrine to shoes (which I am more than happy to worship at) and some of the prettiest shop girls I've met.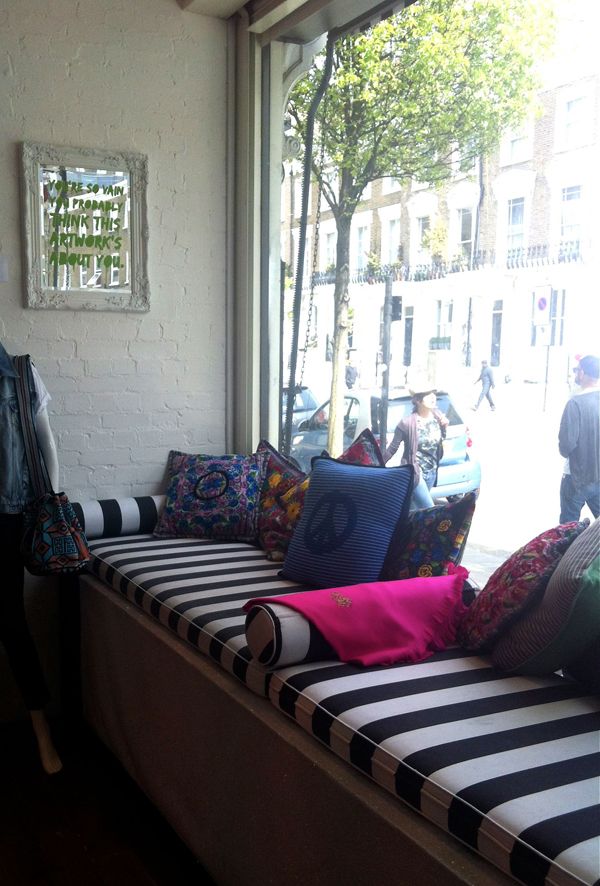 I was shepherded to the changing room with arm fulls of cotton, chiffon & studs.
These are some of my favourites.
This dress almost broke my heart. It was made of the lightest silk, in the most incredible print & was completely open at the back. It's from identical twins,
and made me feel like some sort of fairy you'd find at the bottom of the garden.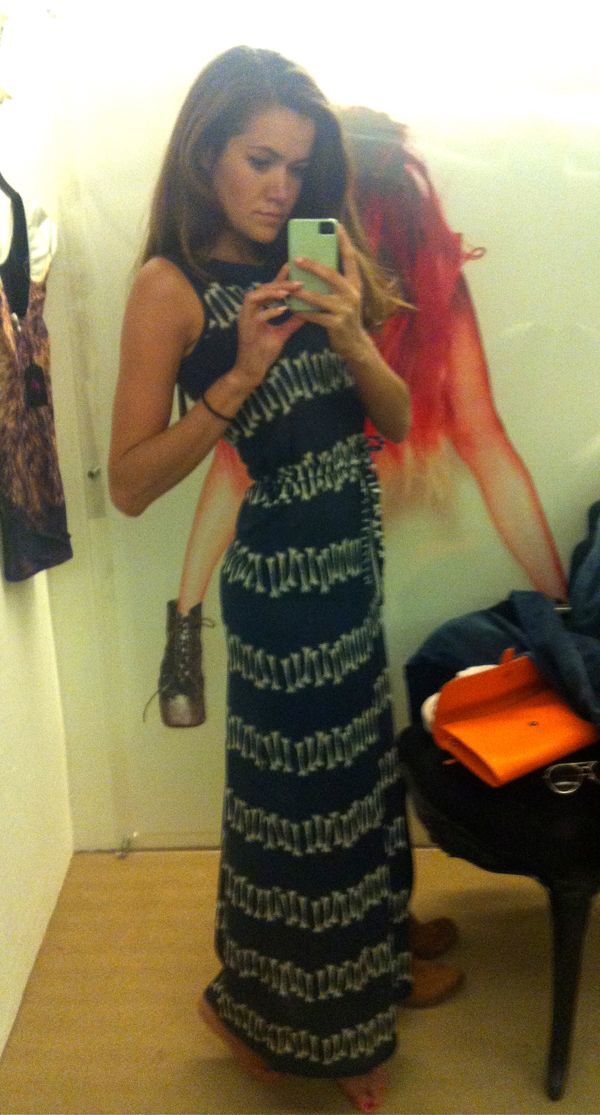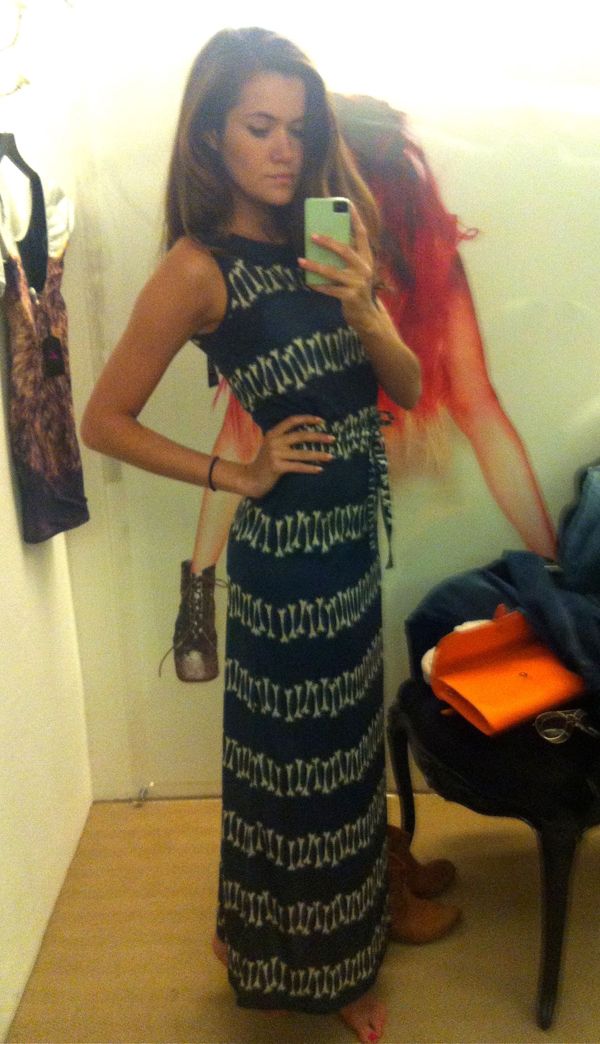 All over these tribal shorts! When the weather perks up a bit, they'll be all mine.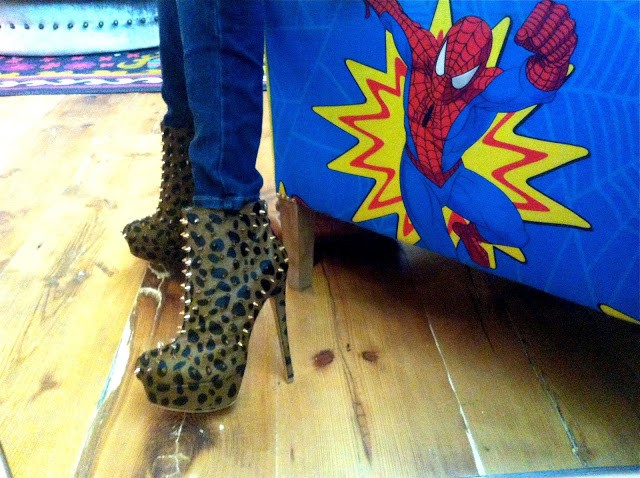 Studs, leopard print & Spiderman.
Honestly, need I say more?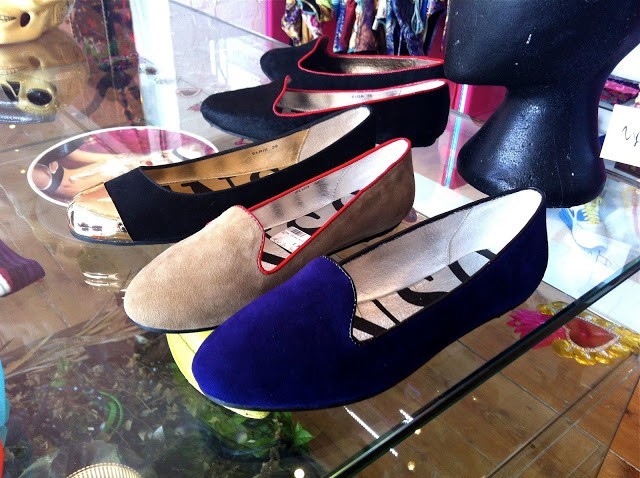 Go on, let your curiosity get the better of you.
Pay them a visit.
They're hidden just around the corner from Westbourne Grove, here.
Just don't tell too many people, it can be our little secret.
Despite falling deeply in love with everything I tried on, I only left with one dress. I just couldn't
bear
to leave it behind!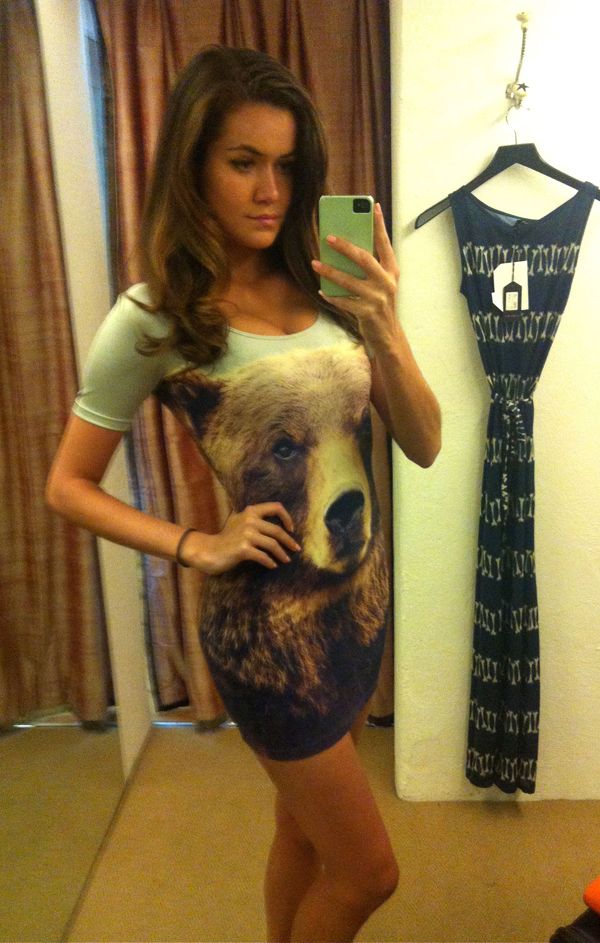 Isn't it hilarious? It's by We Are Handsome & the 'fur' goes all the way around the back so you look like some sort of woodland creature from behind. I love him and have decided to call him Barry. Barry The Bear. Let's hope he brings me luck! Ps. Please excuse the photos quality, they're only iPhone snaps. My pastel green cover is from here . .