Last week I received a desperate email from one of my very good friends (who shall remain nameless);
"Rose, I've got a cracker of a date tonight (blonde, leggy) & I desperately need somewhere cool to take her.
She likes fish (I think) but I need to be able to book. None of this queueing in the cold thing you're such a big fan of!
Also, we want to get a bit squiffy so somewhere with a cocktail menu please.
Love & admiration,
Teddy
Annonymous."
Woops, hope I didn't give you away there, Ted!
Now, he does raise a good point. It's getting a bit irritatingly tricky to find restaurants where you can book a table.
Don't get me wrong, I love the fun of PittCue and popups where you might get in, you might not… but sometimes you just want a sure thing.
Teddy's desperation reminded me of an old favourite I hadn't been to in a while, Wright Brothers.
They have two main restaurants in London, one in Borough Market & one in Soho.
Borough market is fairly old school, you sit at counter tops and old whisky barrels with plates of oysters & local ciders.
The one in Soho is a little more refined (and much bigger). I still prefer to sit at the counter and watch the chefs potter around, barking orders at one & other.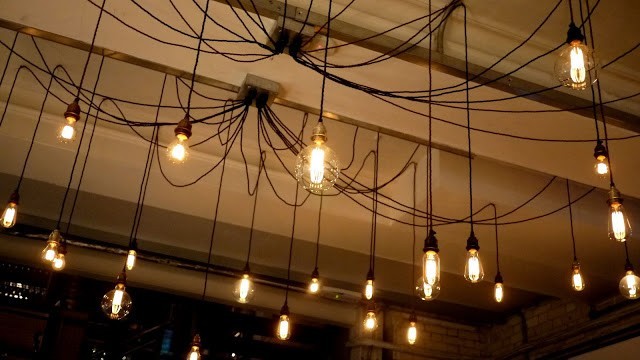 In my opinion, they serve the best oysters in London. But if the slippery little suckers aren't your sort of thing, there's an ever changing list of specials to choose from.
We stayed so late, the once buzzing, chattering dining room emptied out and left us quite alone with our wine. The decor is a wonderful mix of old & new, with just a hint of Shoreditch.
They're open 7 days a week & I highly recommend either of the Wright Brothers oyster houses. To book: Soho- 020 7434 3611 reservations.soho@thewrightbrothers.co.uk Borough Market- 020 7403 9554 reservations.borough@thewrightbrothers.co.uk Follow them on Twitter and when Summer comes around, be sure to grab a table in the courtyard. They light the candles, a light breeze will keep you cool & the square will be so alive with people, you'll swear you're somewhere in Barcelona, rather than central London! .