If you're an old follower, you might remember that I moved into a new house last month.
Since then it's been a whirlwind of paint charts, cardboard boxes, scrubbing brushes & bleach!
The poor lil' place had been empty for nearly a year & its previous owners had really given it hell.
Buuut… things are finally starting to come together so I thought I'd give you a teeny bit of an update.
Here's a very sneaky peek into 'the wardrobe' room.
The walls are Farrow & Ball "Green Ground" No. 206, with white woodwork.
I haven't found a rug for in here yet, but I did scout out this beast of a mirror!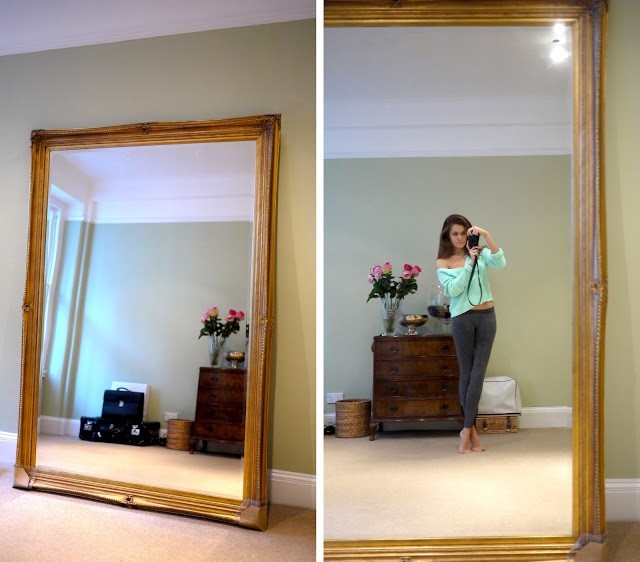 The second picture might give you a better idea of scale.
I picked it up at my local auction house, Lots Road.
My daddy was an auctioneer when I was little, so auction houses just feel like home to me.
If you're looking for a bargain, I seriously recommend giving them a go.
Most of my clothes & shoes are finally out of boxes.
It's such a relief to be able to find things again & I can't help but laugh every time the girls walk in & squeal at my little book shoeshelf!
We've also squeezed the treadmill in. My New Year's resolution is to actually turn it on at some point… It's not going all that well.
The built in wardrobes are a godsend… but only hold a fraction of my clothes. I really need more storage solutions. I've been using Pinterest to scout out a few ideas…
What do you think? Suspended hanging rails, stand alones or something totally different? .