On Saturday night we saw in A's birthday with a serious bang!
A 1980's themed house party, complete with retro cocktails, spandex & Phil Collins on repeat.
Everyone made such an effort with their costumes, you'd think you'd walked into London's hottest hipster hangout.
Apologies for the photo quality, my real camera was locked safely away and I only had my iPhone to play shutter bug with.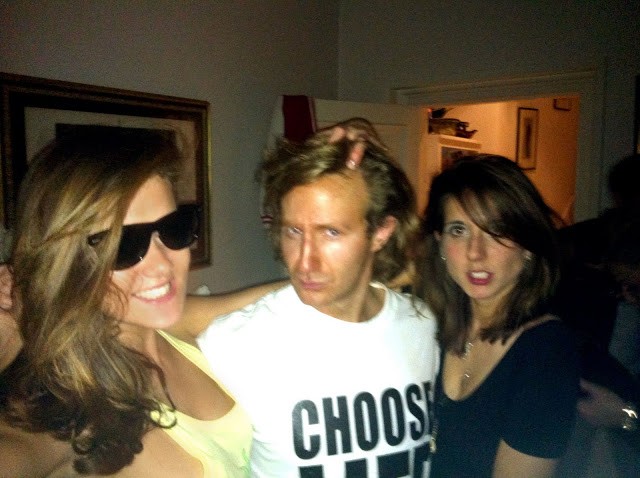 The Birthday Boy!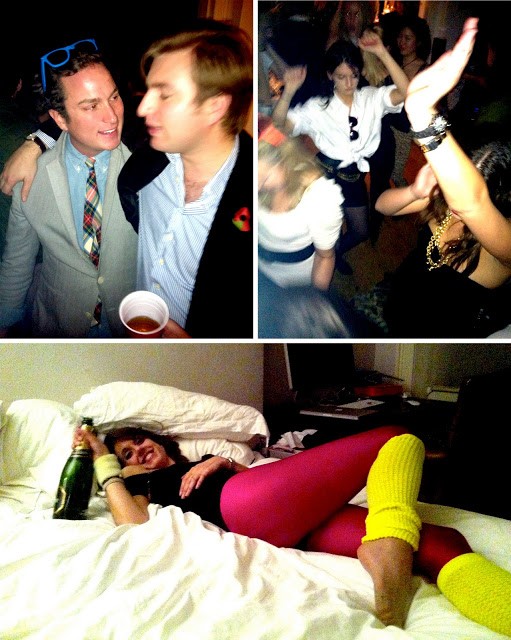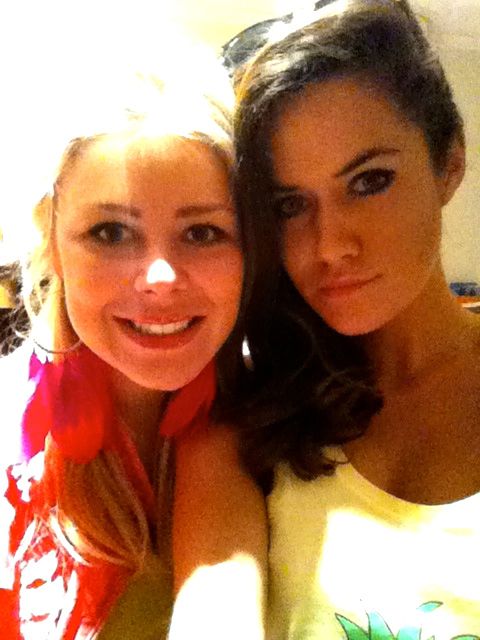 Alice and I snuck off to bed with a bottle of champagne to gossip & play with an awesome app called Incredibooth . I've only just made the jump from Blackberry to iPhone and I'm having waaay too much fun already! If you have any apps I can't live without, please let me know, I need some serious help catching up. .