It's impossible for me to call myself a Londoner and not blog about what's going on in our city tonight.Â
The London riots have been felt around the world, but nowhere more strongly than on our streets.Â
People have fled the city, the roads are quieter than I've ever seen them and people are going to bed in fear, every night.Â
Sales of baseball bats are up by 50,000% on Amazon alone, a terrifying statistic which we can only hope has come about because people are trying to protect themselves.Â
Homes, livelihoods and lives have been destroyed across the capital, in the name of greed, anger and hysteria.Â
Mob mentality has taken what was a legitimate protest about an allegedly unjustified police shooting, and turned it into a get-rich-quick game, played by thugs and gangs, alike. Â
For the last few days I have felt ashamed to call myself a Brit, when behaviour like this has been tolerated.Â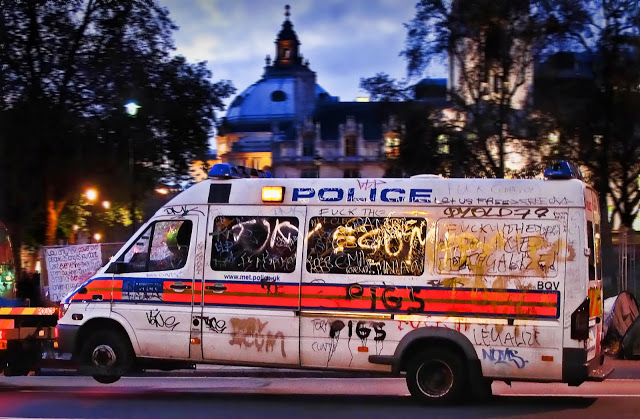 However, don't be fooled into thinking London has slipped into darkness.Â
It hasn't.Â
Thanks to the kind, giving, tenacious nature of the city's inhabitants, we have been able to begin redeeming ourselves.Â
Movements like Riot Clean Up have meant that teams of locals have been getting together to scrub the streets, pick up litter, put homes and businesses back together, and generally get the city back on it's feet.
Things are very slowly getting back to normal, but we mustn't give up yet.Â
If you can't give up your time, you can still donate to the London riot victims in these places-
Tottenham Green Leisure Centre, at 1 Philip Lane, Tottenham, N15 (9am-8pm until further notice)
Parchmore Methodist Church – 55 Parchmore Road, Thornton Heath, CR7 8LY (10am–2pm until Fri)
Croydon Youth for Christ – Christ Church, Sumner Road, Croydon, CR0 3LJ (10am–4pm until Fri)
If you can spare any of the following, they would mean a lot to the people who have lost everything.
Shoes and slippers
Blankets
Towels
Toiletries
Nappies
Sanitary items
Mirrors
Baby items
Safe children's toys
Non-perishable food.
or you can give online
here.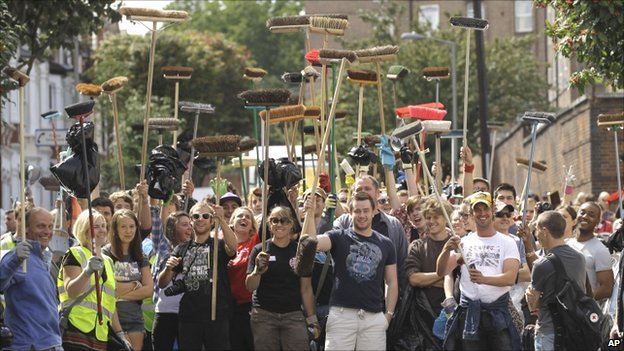 This is the image of London that should be broadcasted around the world.Â
This city belongs to us, not the gangs.Â
NB: These pictures are not my own, they are taken from the news & my brave friends.
All I have been able to offer has been donations & not the time and elbow grease given by many.
.