I've only just realised that I've been holding out on you guys.
I still haven't introduced you to my favourite restaurant in London.
It's deliciously unpretentious, unique and serves mind blowing seafood.
It's called Pescheria Mattiucci, and it's in Nottinghill.
During the day it's a sweet little fish mongers, selling the freshest Italian fish & seafood, at night it transforms into my favourite, effortlessly cool restaurant.
Trust me when I say, this is the best plate of food you will ever eat.
It's called Crudo, a selection of raw fish, flown in from the family fishing boat, just off the coast of Italy. It's served with different types of salt and 2 types of balsamic oil, for dipping (or dunking in my case).
Gennaro showing off the catch of the day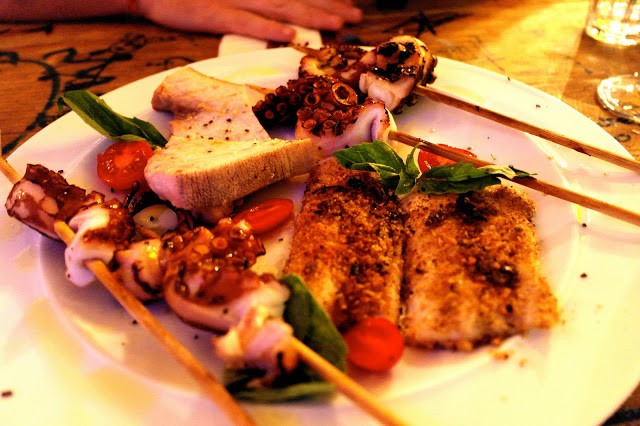 What. a. lady.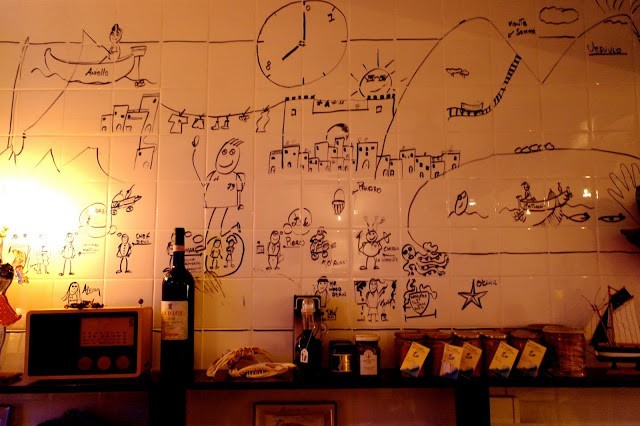 Don't bother with the menu, just ask them to bring whatever's good today.
You'll probably be served by either Gennaro or Christina, both of whom you can trust implicitly & if you come back, they'll be friends for life.
Start with a plate of crudo & a bottle of white.
Ask if chef Diego is in, if he is have the pasta, you will love it!
This isn't the sort of place where you order a plate of something each, just get them to bring what's good & share. That way you get to taste more, and you can just tell them when you're full.
If you're a coffee fan, have one for the road. Fresh beans flown in from Italy make the most incredible espresso.
Find them at 8 Blenheim Cresecent, London, W11 1NN. It's worth booking ahead (020 7229 3400) & you can follow them on Twitter.
If you go & like it, make sure you tell your friends. It's so important to support little family run places like this & your friends will love you for it!
.
Update 05/09/13: I recently went back to Pescheria & I'm afraid, while the wonderful staff remain the same, the food has gone down hill. I spoke to them and they said it was in the name of modernising & keeping with the times… which I think is a shame. The place has lost much of its charm and try as we might, we couldn't bring ourselves to finish any of the dishes on offer.
I hate to be negative on the blog, but I would also hate to mislead you.