Oh the weather outside is frightful!
But I know somewhere quite delightful.
A little place to escape the cold, snuggle up beside an open fire with a cuppa, scones, sandwiches, cakes and maybe even a cocktail or two.
Follow me, I'll show you!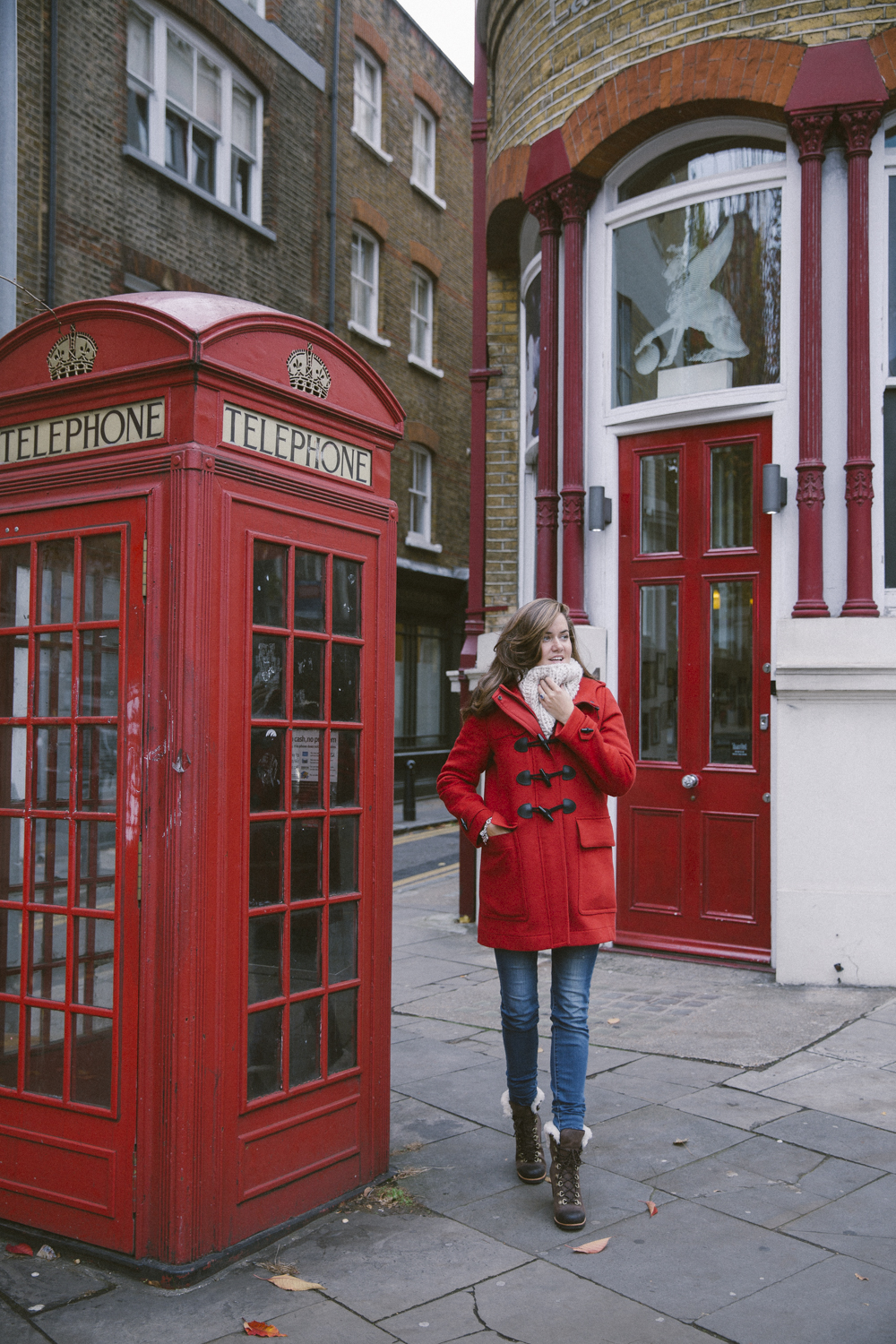 Wrapped up against the chill –
Classic duffle coat – Fancy/Highstreet
Knitted scarf // Knotted back jumper
The city versions of everyone's favourite winter boots, by Sorel.
Have you seen the Chloé versions?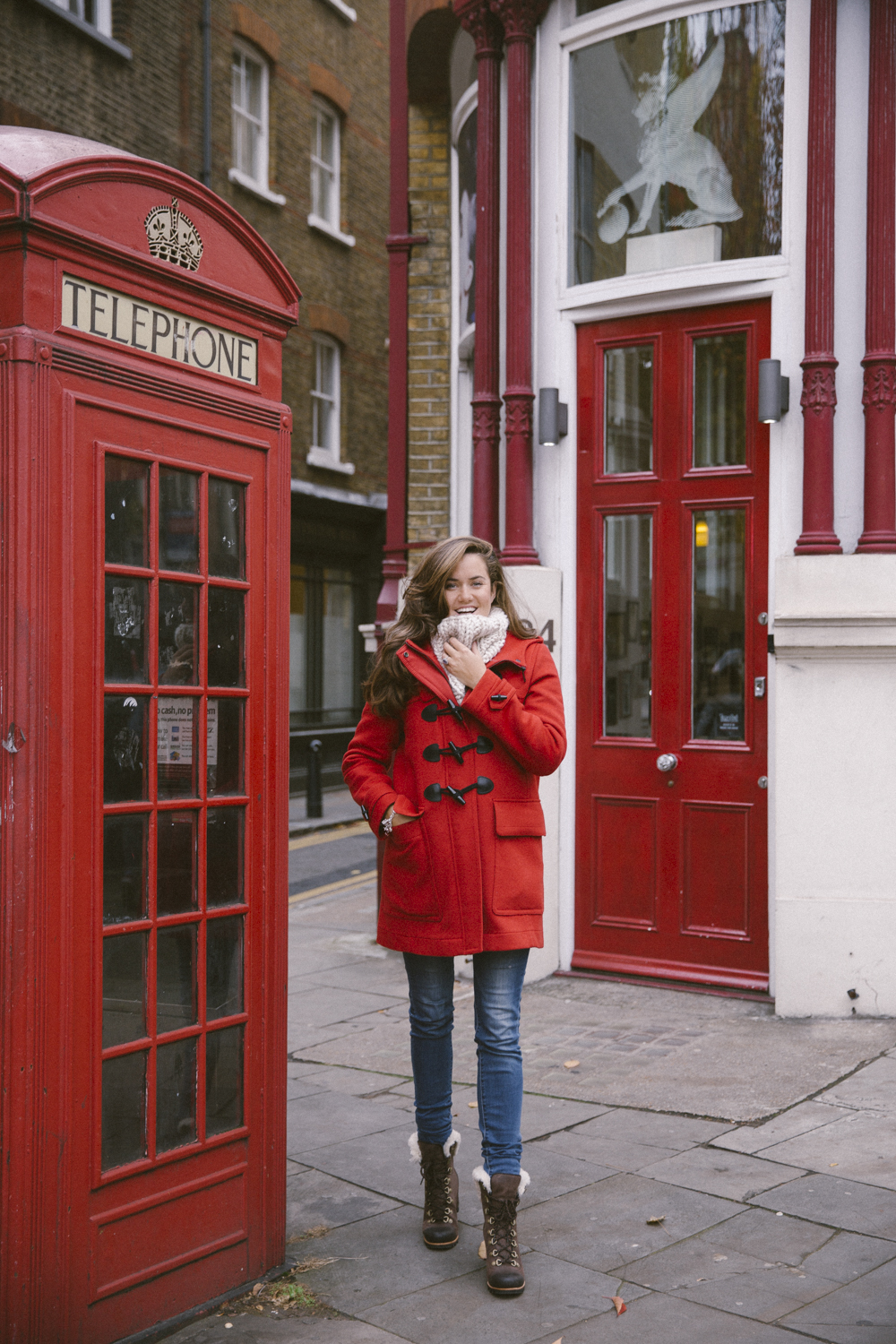 You'll find my little hideaway in The East.
Clerkenwell to be exact.
Hidden away in a little cobbled square, you'll find Zetter Townhouse.
A 13 bedroom townhouse with a hip bar and sumptuous sitting room.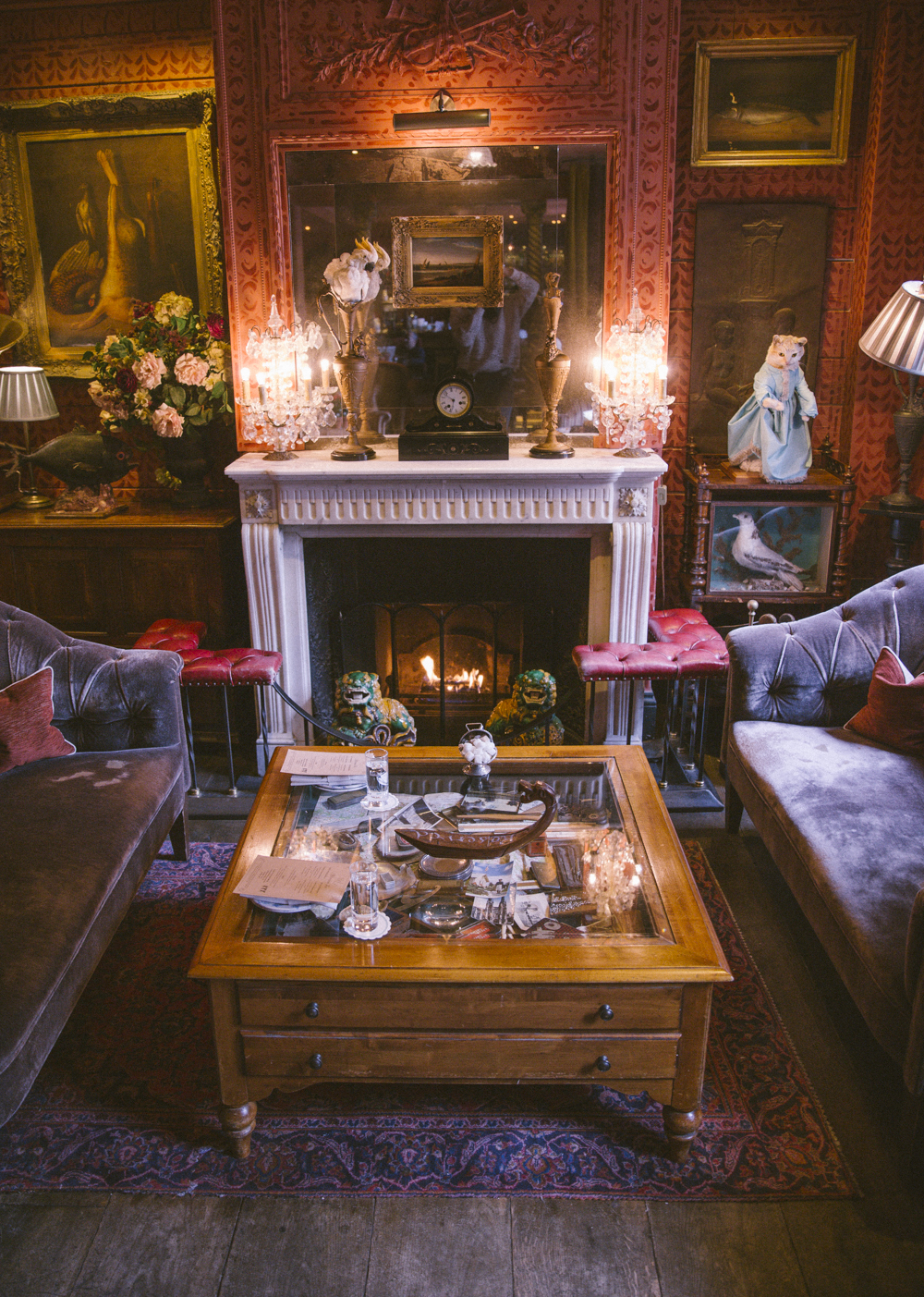 Sink into a plush velvet sofa and while away a chilly afternoon beside the crackling fire.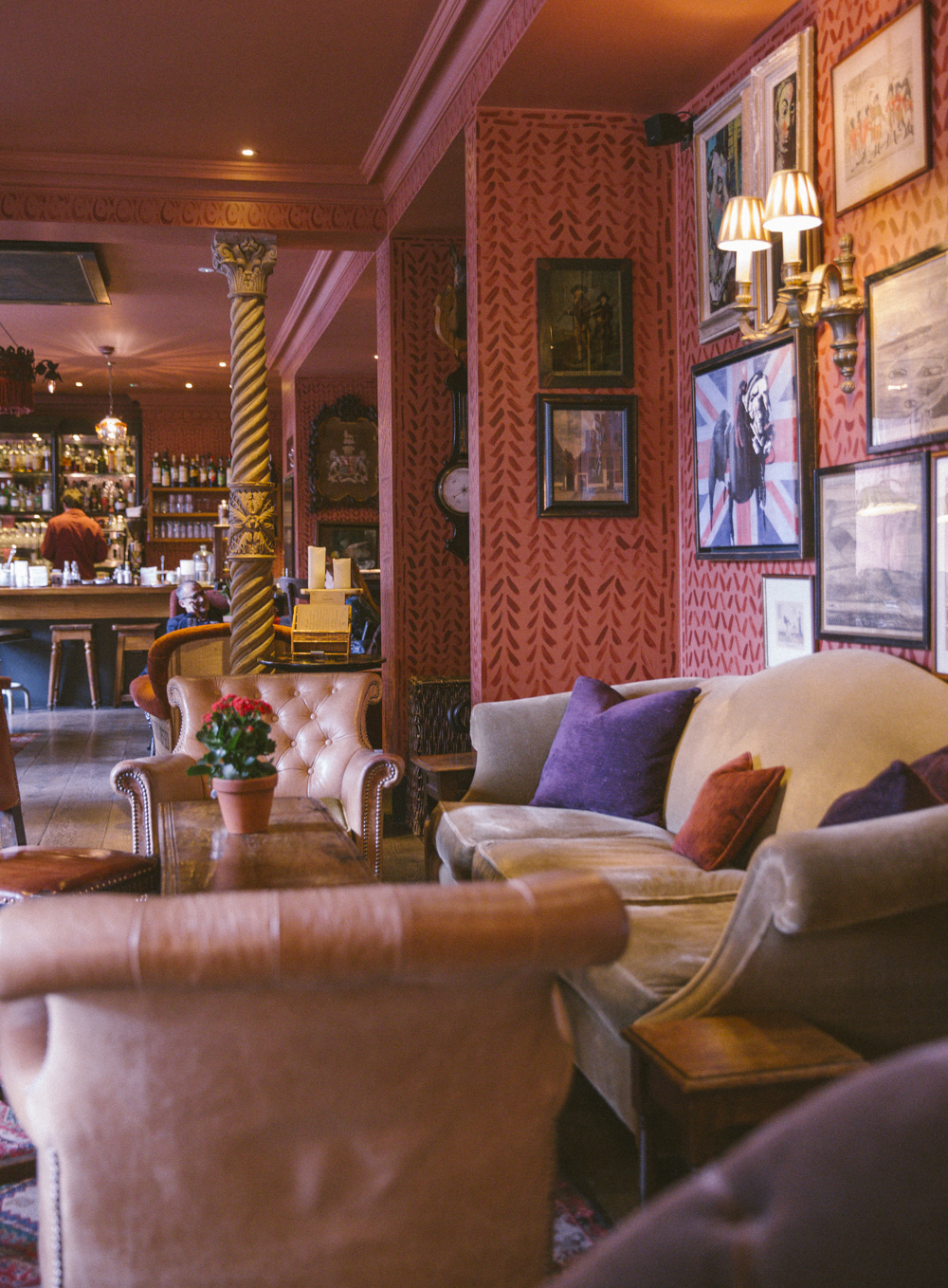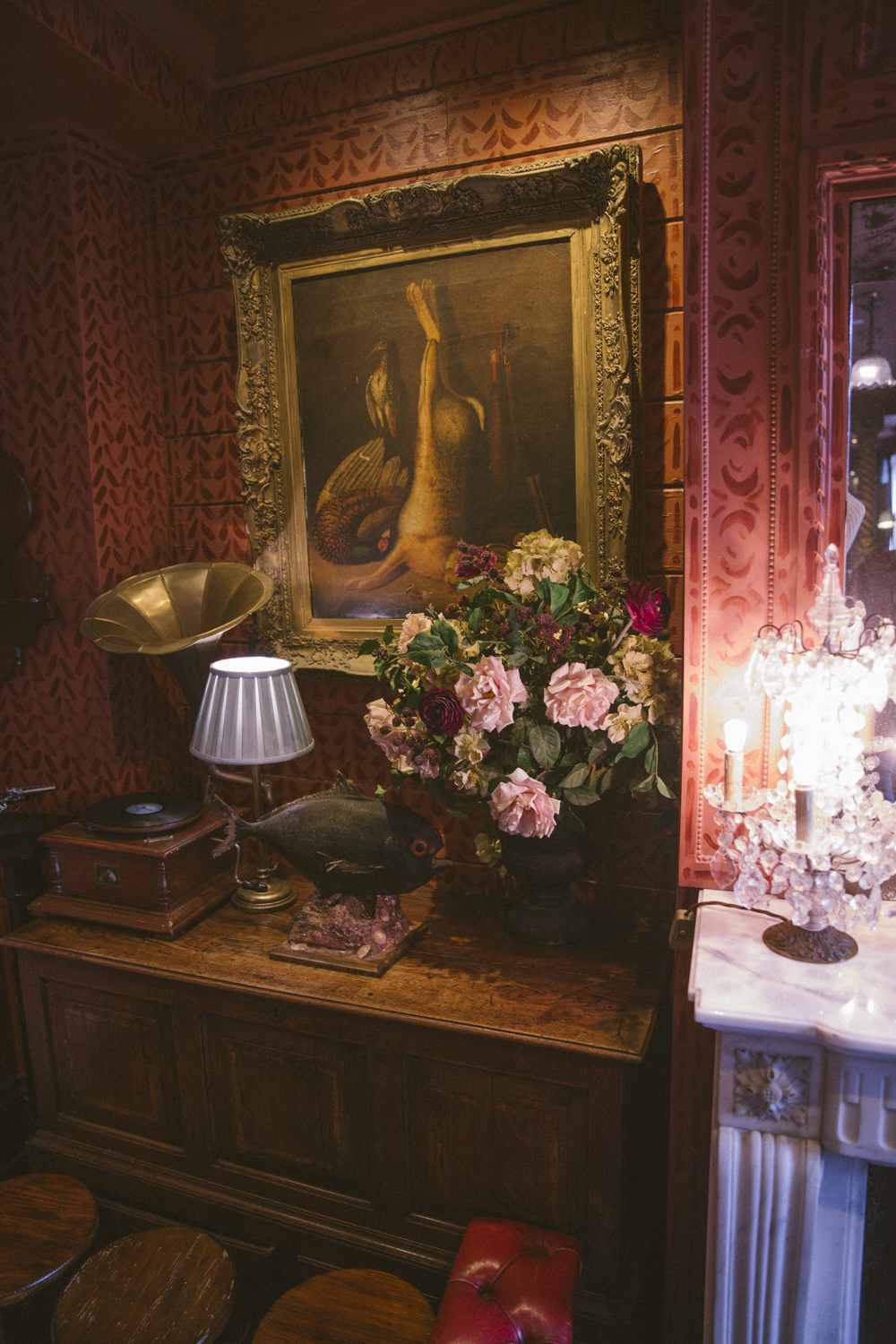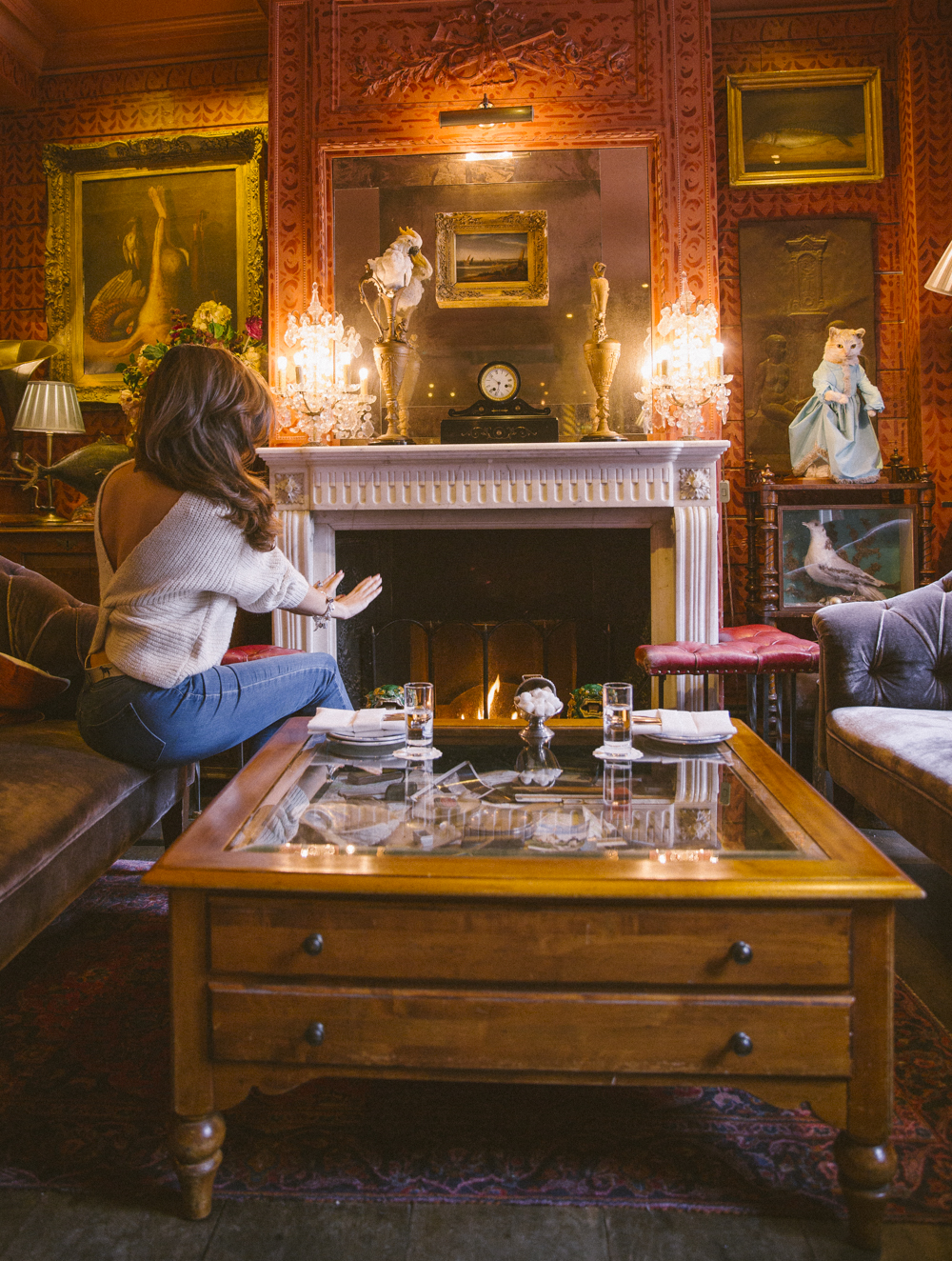 I thoroughly recommend popping in around tea time.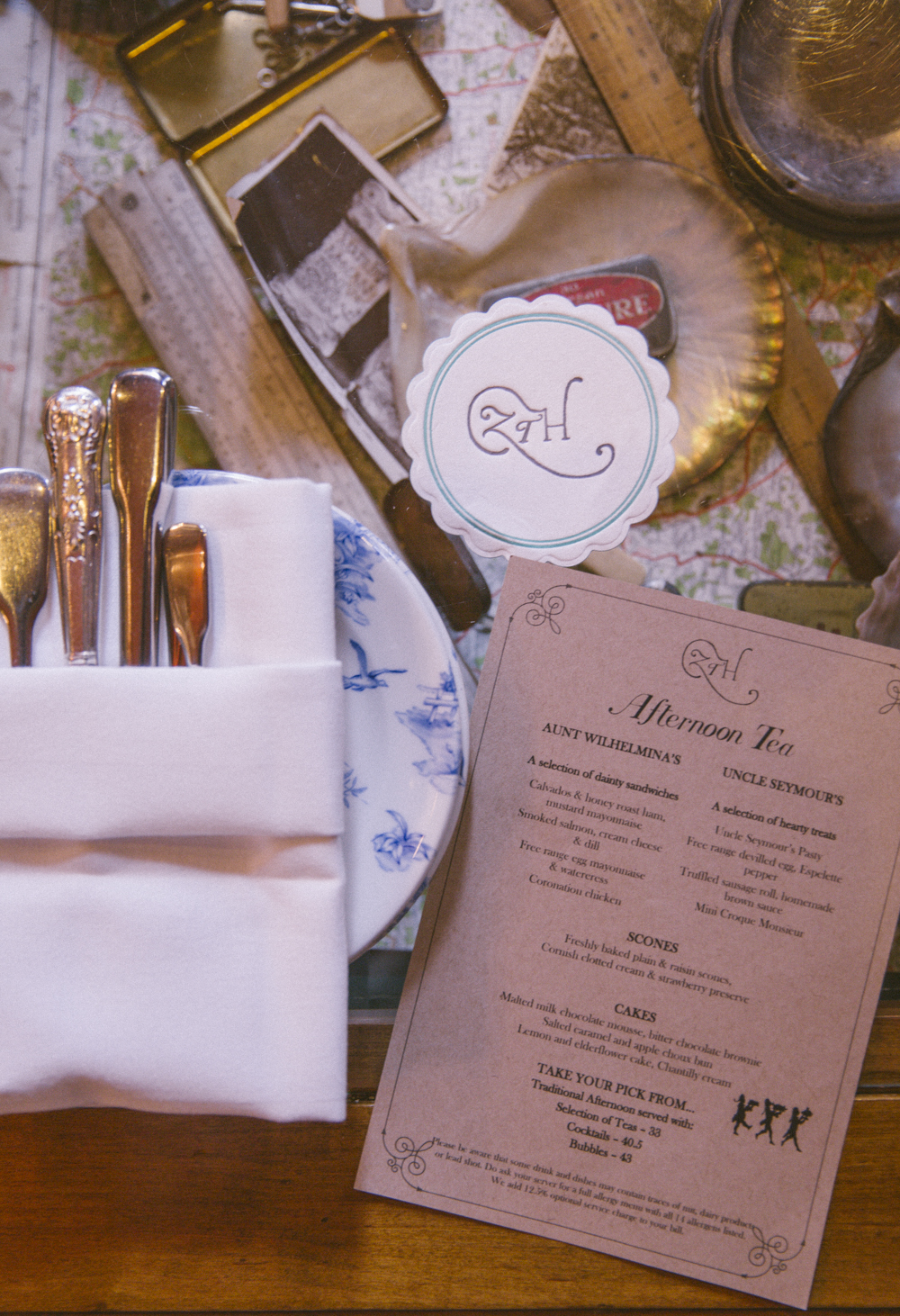 There are two types of teas, the classic Aunt Wilhemina's (traditional stack of sandwiches, cakes and scones) or Uncle Seymour's (pasties, sausage rolls and such).
If in doubt, have both!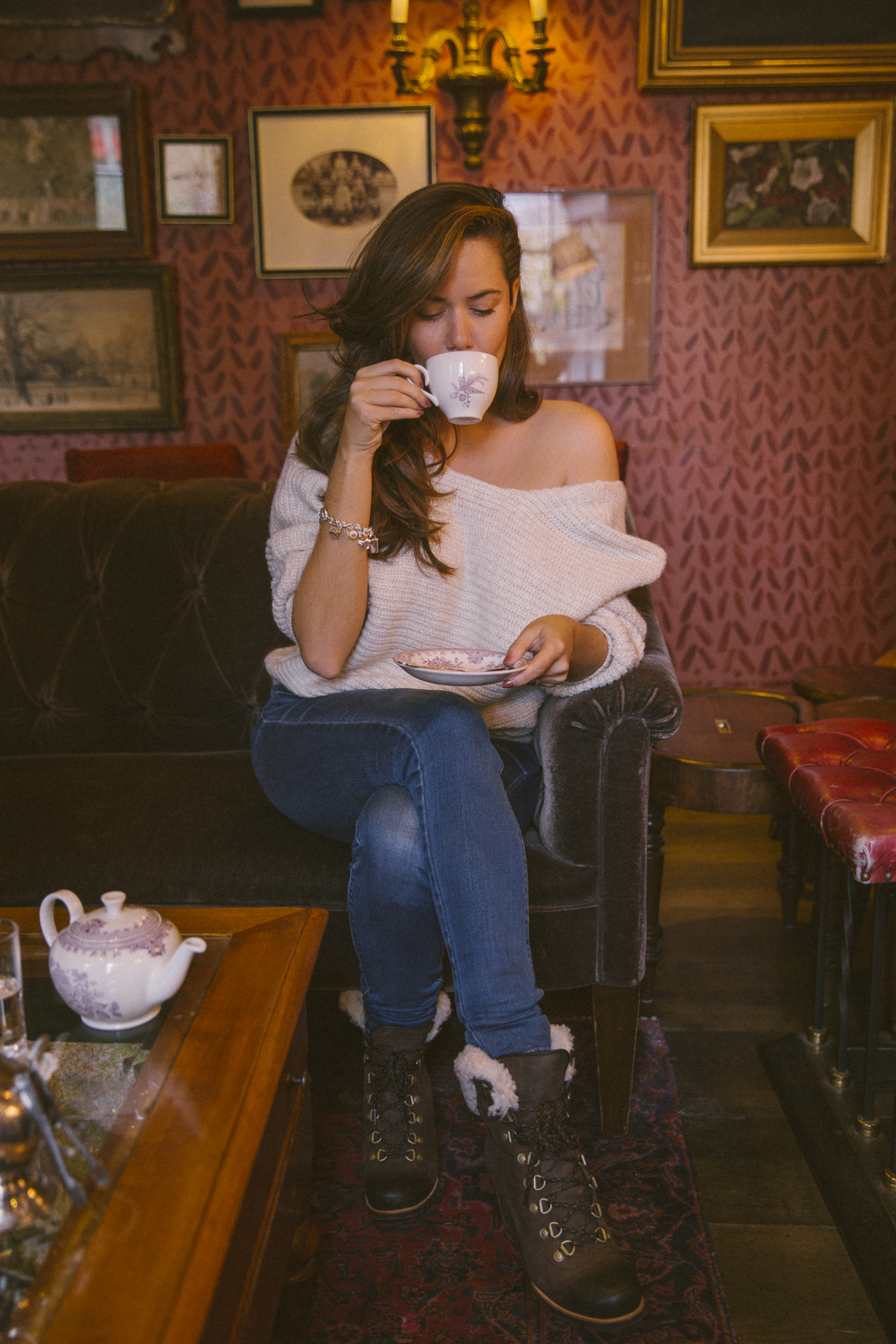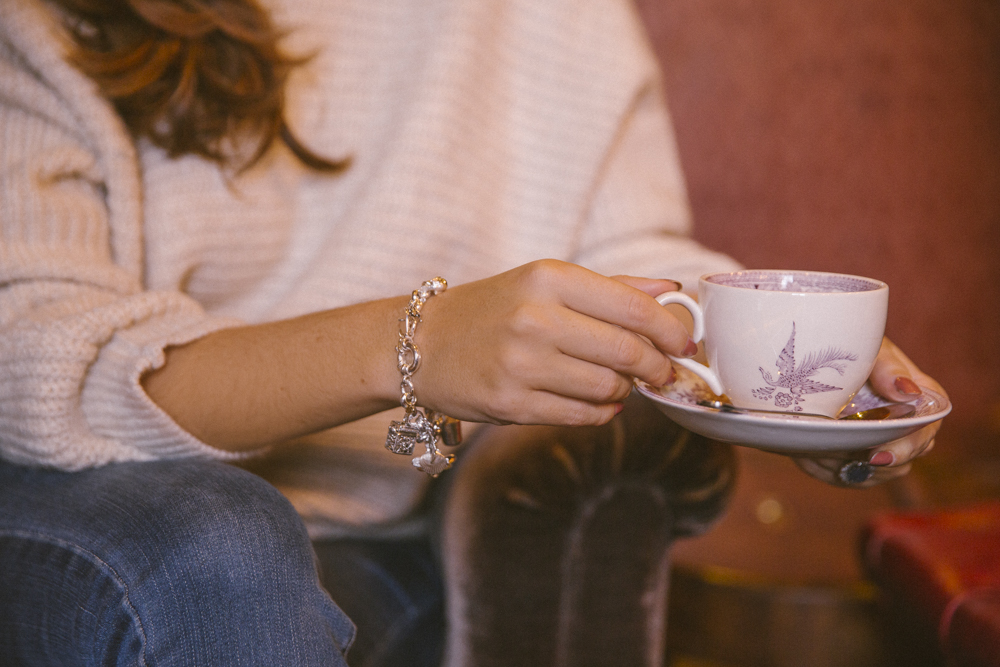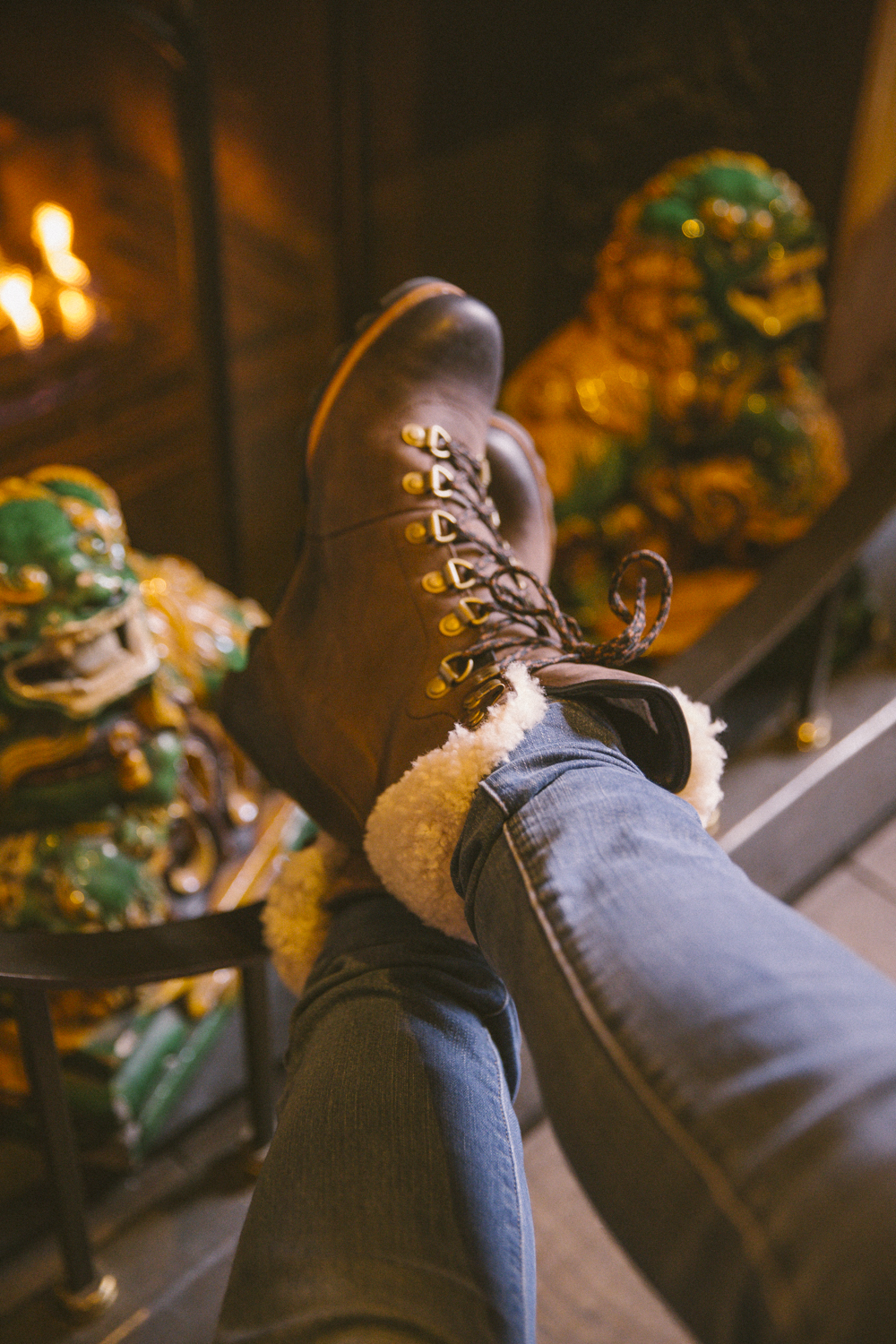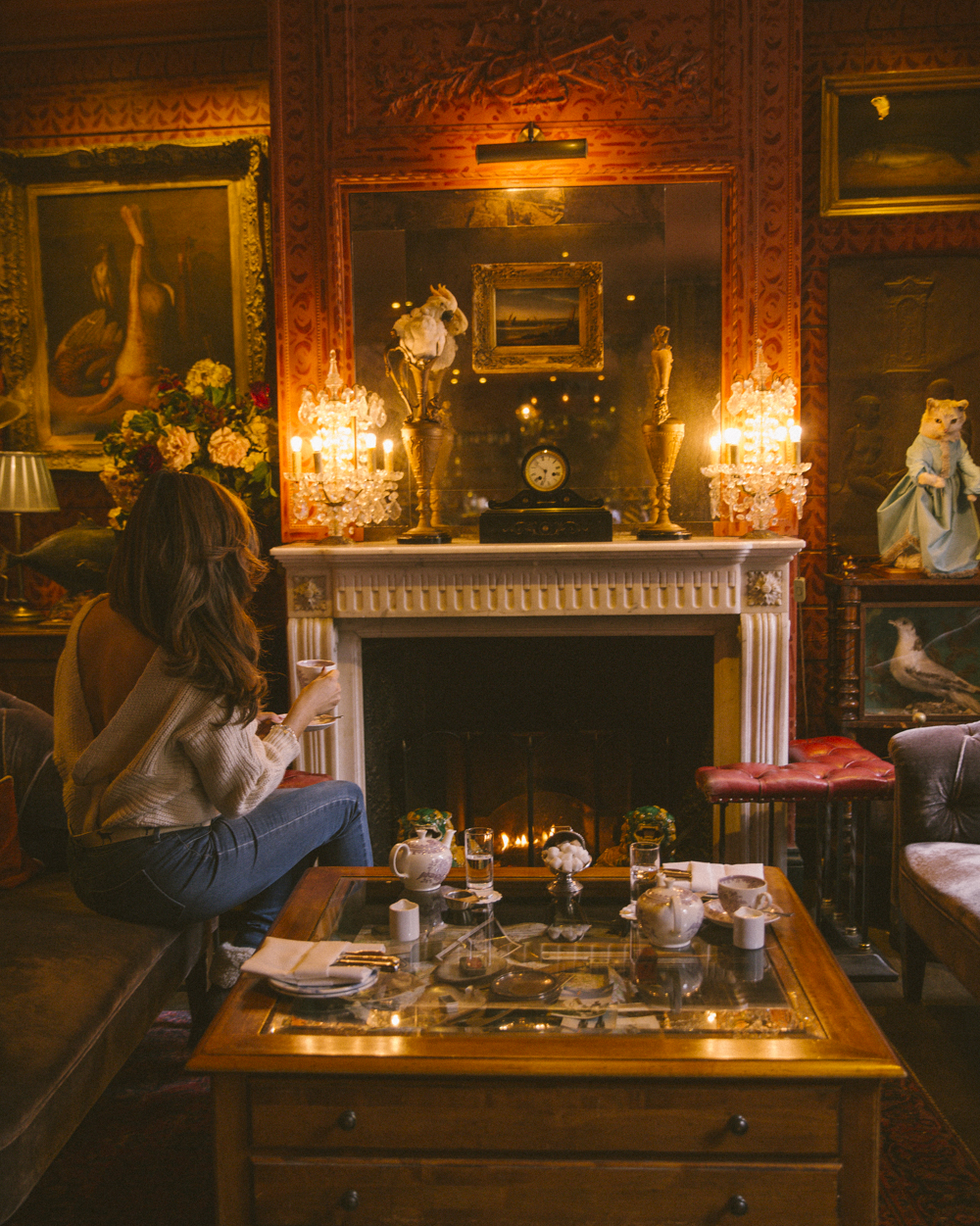 Snuggle up and make yourself at home.
While the wind howls outside, you can tuck into your beautiful British spread of classics!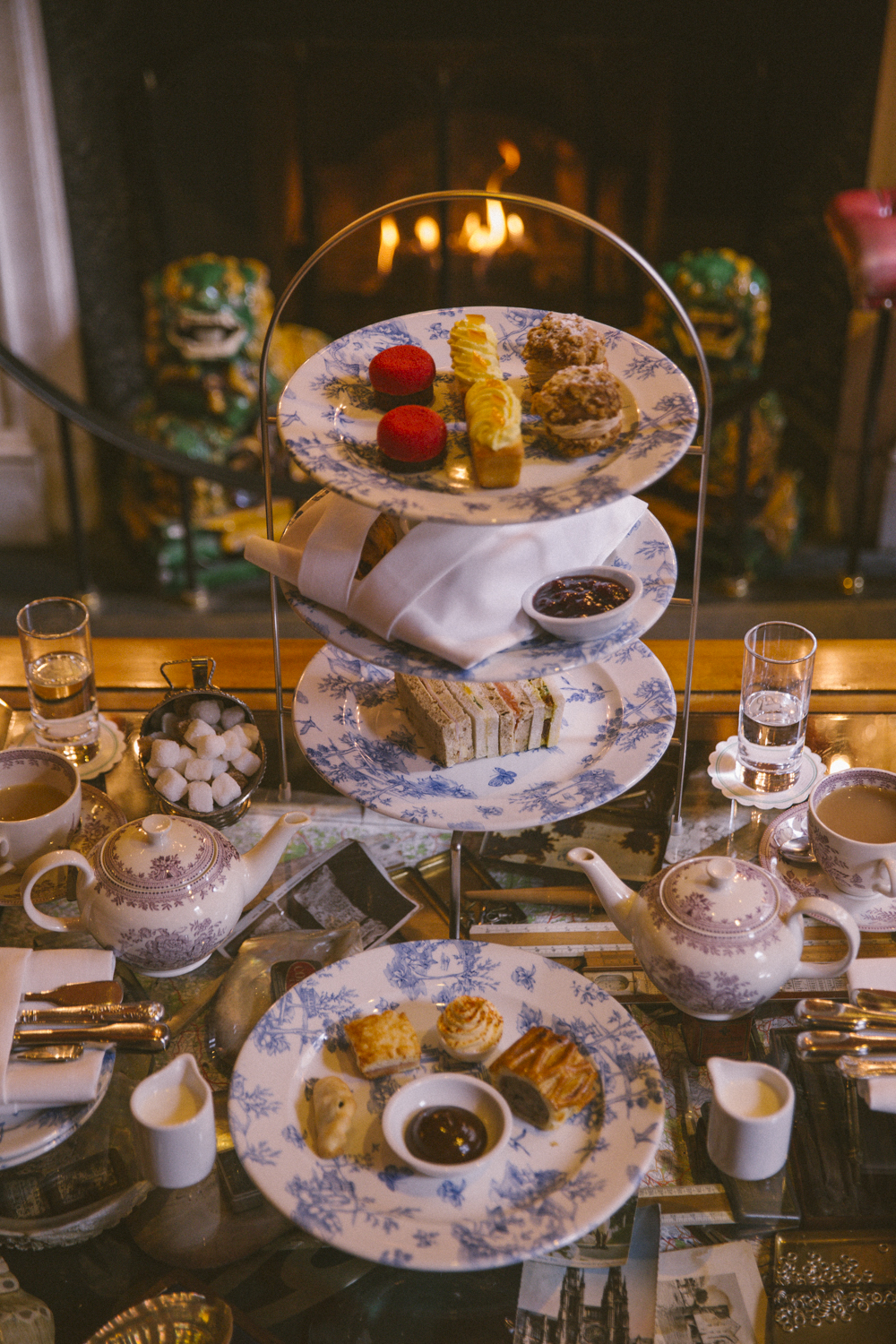 (Including perhaps the best sausage roll I've ever had, which is no trifling matter.)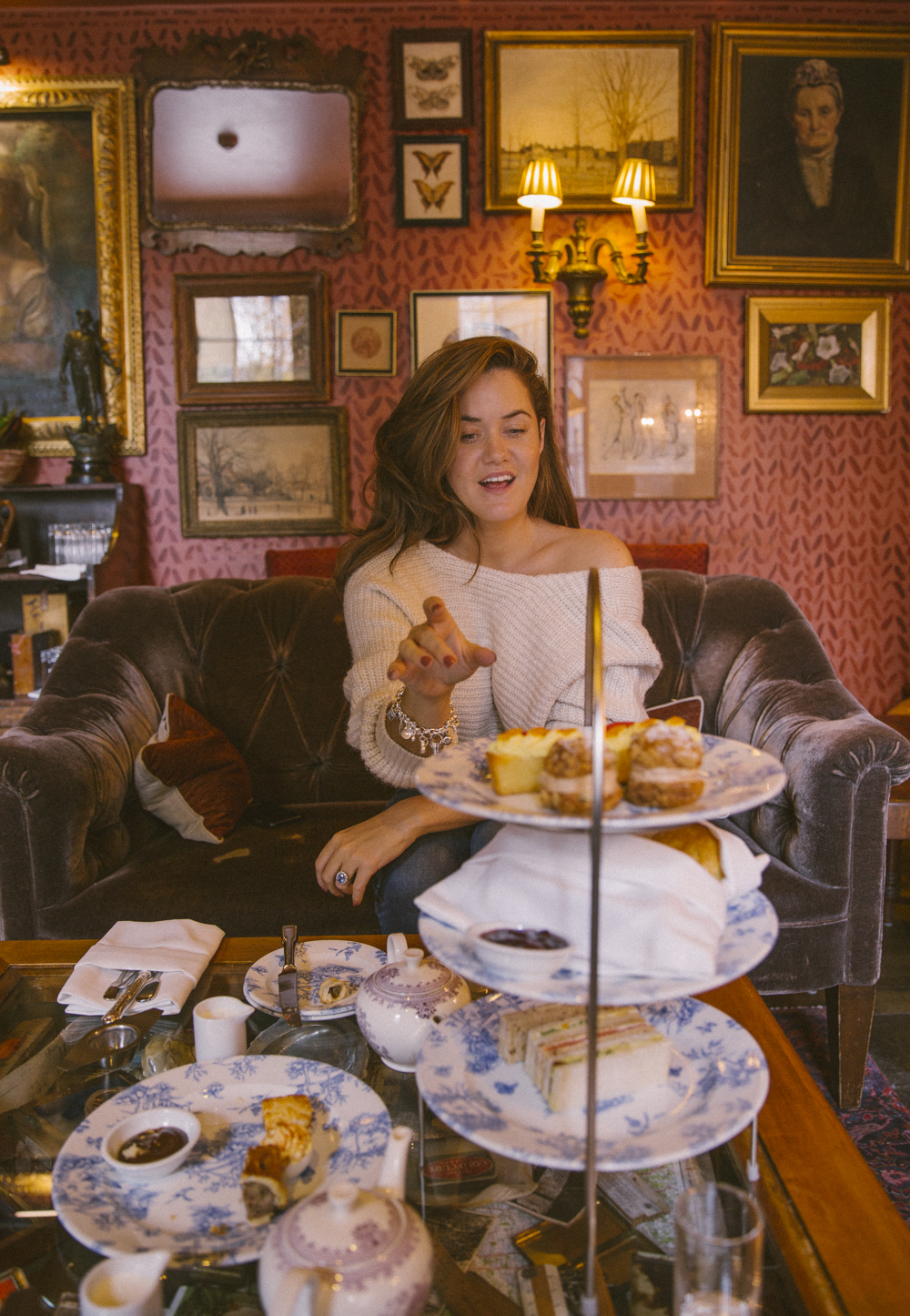 Stuff yourselves silly, sip on fresh pots of tea until cocktail o'clock and then start on those.
If you have one too many, just move into a room upstairs and stay forever!
Wishful thinking for us, sadly.
As we wrapped up and bid adieu to the pretty little townhouse, with it's blue front door and monogrammed doormat.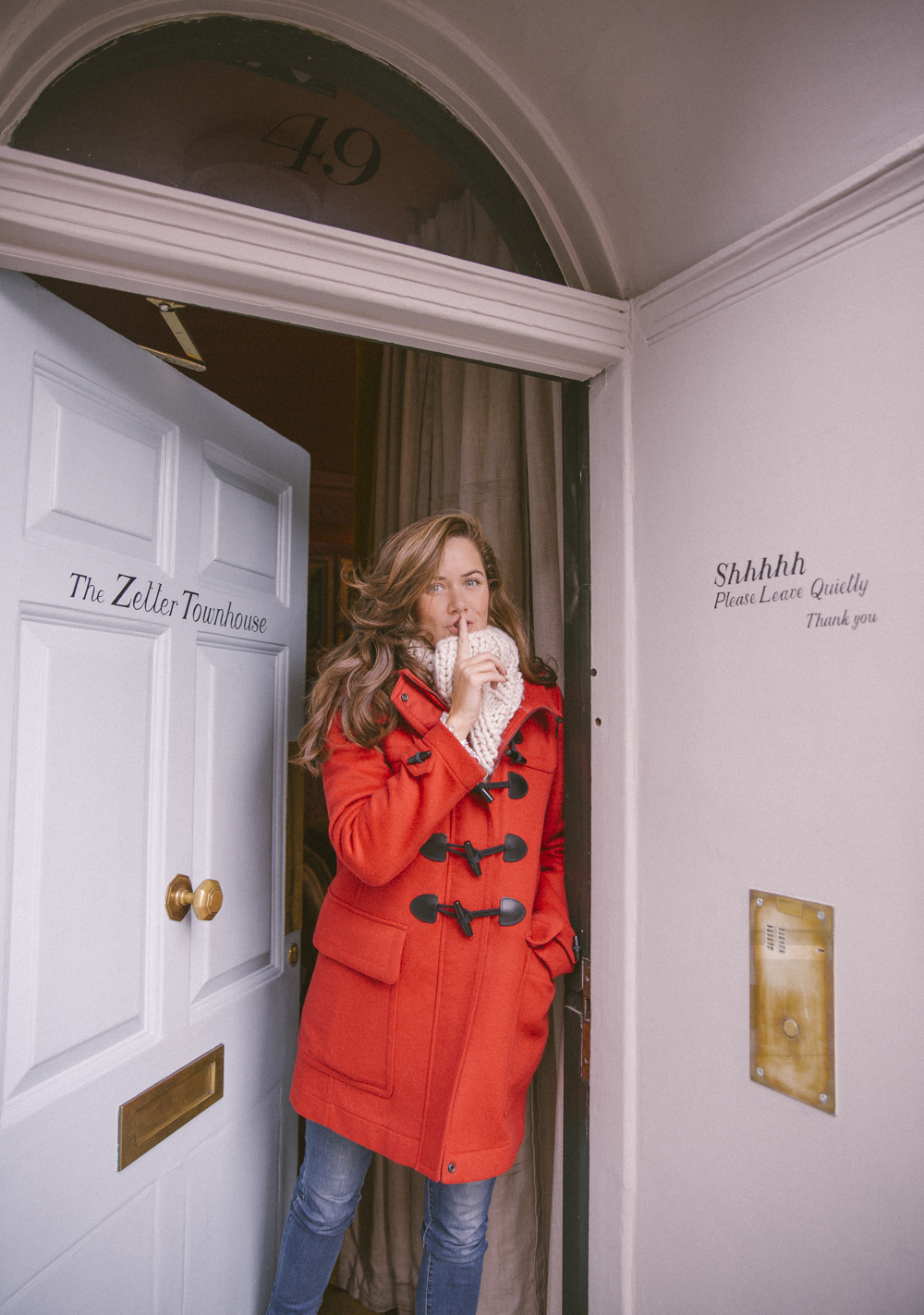 Failing not only to leave quietly, but to keep the secret of this place.
When you find something wonderful you have to shout it from the rooftops!
And you know I can't keep things from you.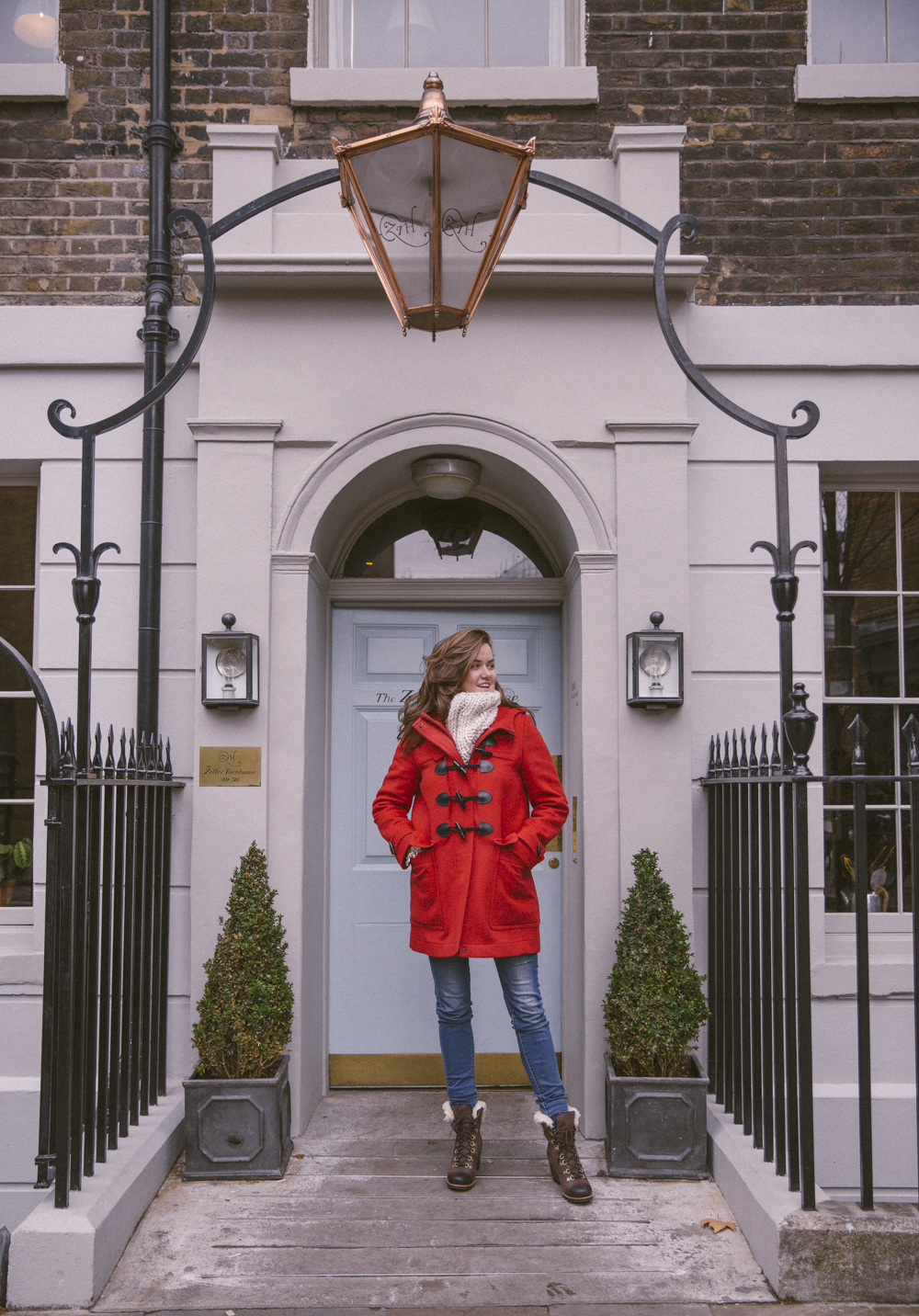 The Zetter Townhouse deserves a spot on your festive To-Do list.
The perfect place to escape the cold and the crowds.
Tea-riffic.