A quick mini post for anyone lucky enough to be skipping off to the slopes this season.
NB. The rest of us hate you. 
But never the less, here are a few bits and bobs you might want to take along!
A really great ski suit.
Go retro in a onesie, opt for a chic two piece or mellow out in some snowboard gear. 
Thermals.
They key to staying warm and comfortable on the slopes is layers. Lots of lovely layers. Uniqlo do great basics (go for "heattech") and I'll pop some more fun options below, too. 
Goggles/Shades.
Fairweather skiers are fine with shades, don't be tempted to skip them – snow blindness is no joke. Anyone a bit more adventurous needs goggles. 
Helmet/Hat.
You can always rent a helmet when you get there, but take a hat even if you just wear it for apre-ski. 
Ski gloves.
Not the wool ones you wear at home, those will get real soggy real fast. Invest in some really good ski gloves. 
Ski socks.
So important, very different animals to regular socks. Buy proper ones and your shins & toes can write me a thank you note in the new year. 
Lounge wear.
Something comfortable but somewhat sophisticated for lounging around the chalet after a hard day on the slopes. 
Party wear!
Something to wear in the bars and restaurants around the resorts, just be sure to cover up with a big coat when bustling between them! 
Snow boots.
Cosy boots to stomp around the resort in, when you're not shooshing past. 
All very basic stuff, and probably only helpful to those headed for the Bunny Slopes, but whether you're a downhill racer or just someone who likes to relax with a hot chocolate and watch people fall over – I've popped some current season faves below.
Beauty kit.
Facial sunscreen, lip salve, moisturiser, the works. Your skin takes a beating at altitude, with the full sun, icy winds and freezing temperatures. Take care. 
Happy skiing!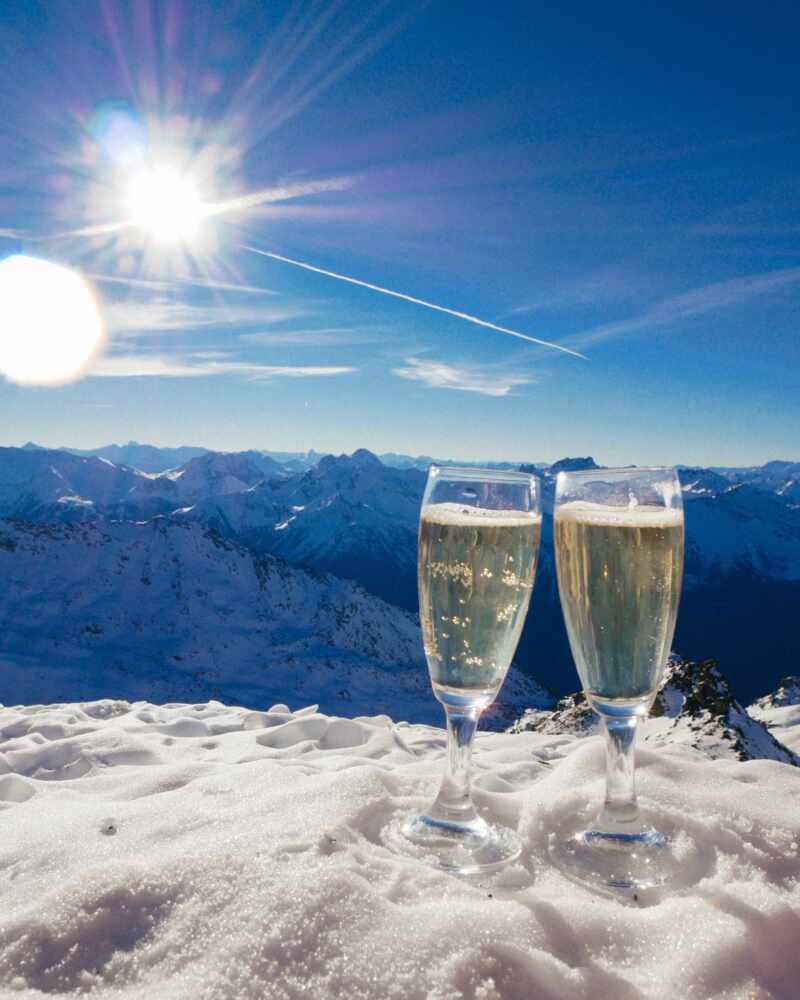 Pour a cold one for me!