If you follow me on Instagram, you'll already know about this little restaurant.
I discovered it in spring and have visited again and again since then.
Just what Notting Hill needed, it's a laid back, unpretentious, modern spot with beautiful, seasonal food, with interiors straight outta Copenhagen.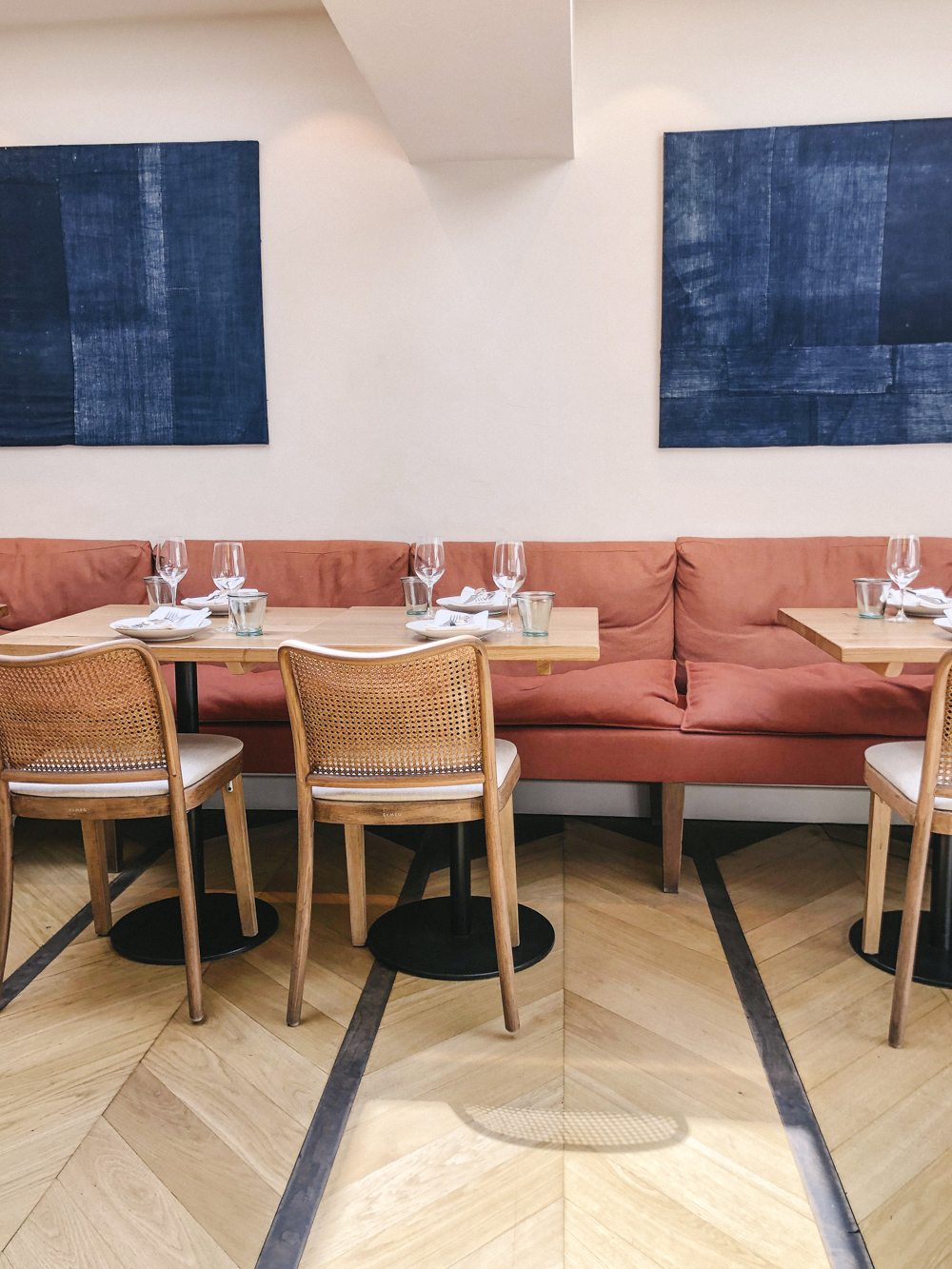 And rosé on tap!
You can visit for lunch or dinner.
By night it's pretty packed, by day you can pretty much have the place to yourself.
So no-one to count how many glasses you've had at 2pm on a Wednesday…
Floaty white top // "Sculpting" jeans
Oversized shades // Chanel bag (sold out)
Ad - Shop this post