I was due to spend much of this summer in a fishing hut on the shores of a secluded beach on a small Greek island this summer. Sadly life had other plans and I couldn't go.
I consoled myself by eating as much Greek food as humanly possible!
This particular Greek inspired dish just so happens to be my current favourite. You could make it with your eyes closed, and once you've tried it you'll crave it every night of the week.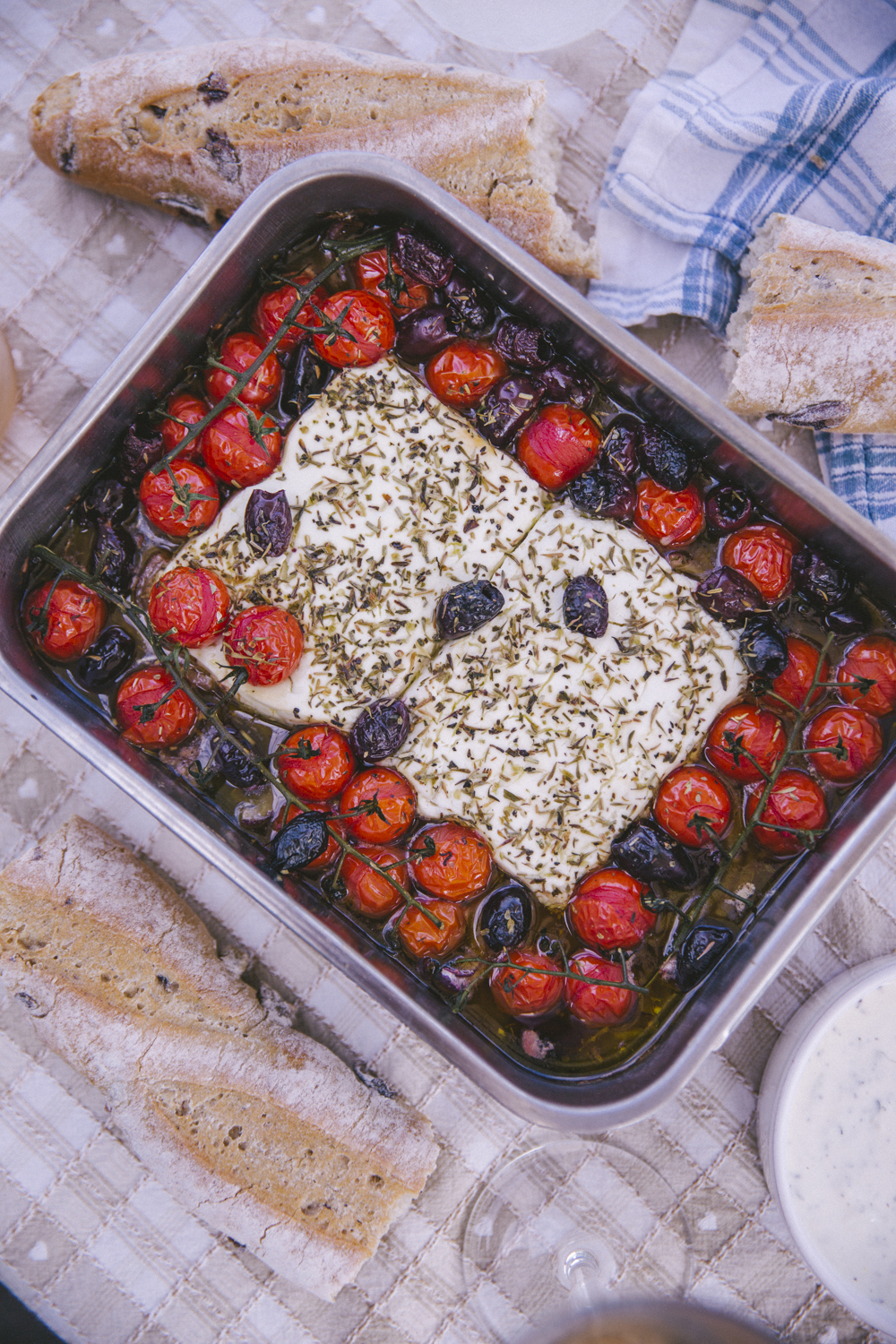 Hot & melty baked feta, with warm fragrant oil just begging to be mopped up with crusty bread.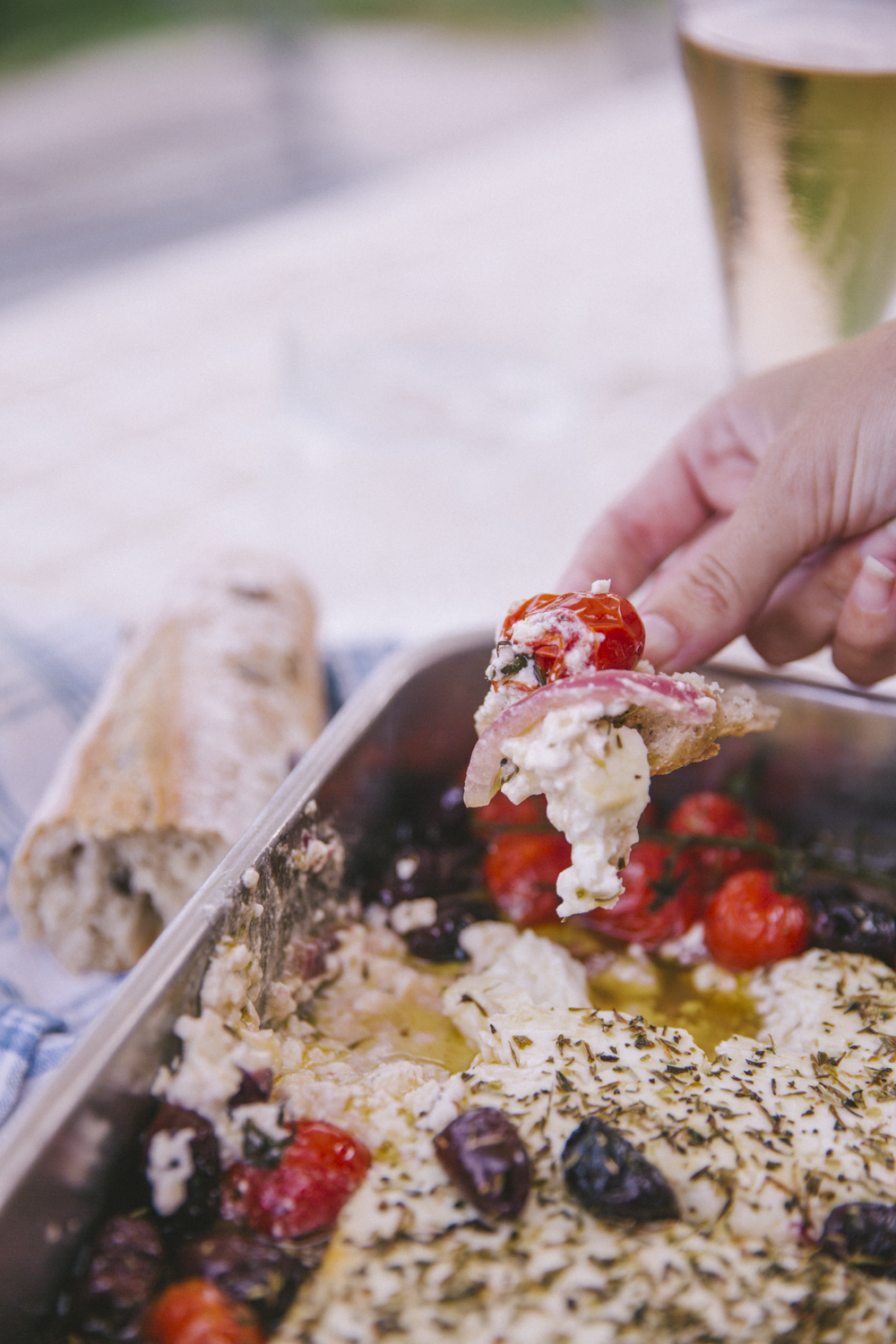 Soft, sweet onions and bursting cherry tomatoes mingle beautifully with the salty cheese and punchy black olives.
Serve as a simple supper/lazy lunch for two, or whip up for friends over drinks.
You'll need:
2 blocks of feta cheese
A couple of handfuls of cherry tomatoes
Handful of pitted black olives
1 red onion, sliced
Drizzle of olive oil
Sprinkle of oregano & thyme
Crusty bread to serve
Pre-heat your oven to 200C/390F. Layer your ingredients in an ovenproof dish or tray, starting with the onions which you can cover the bottom with. Add your feta, nestle the tomatoes around it and chuck your olives in.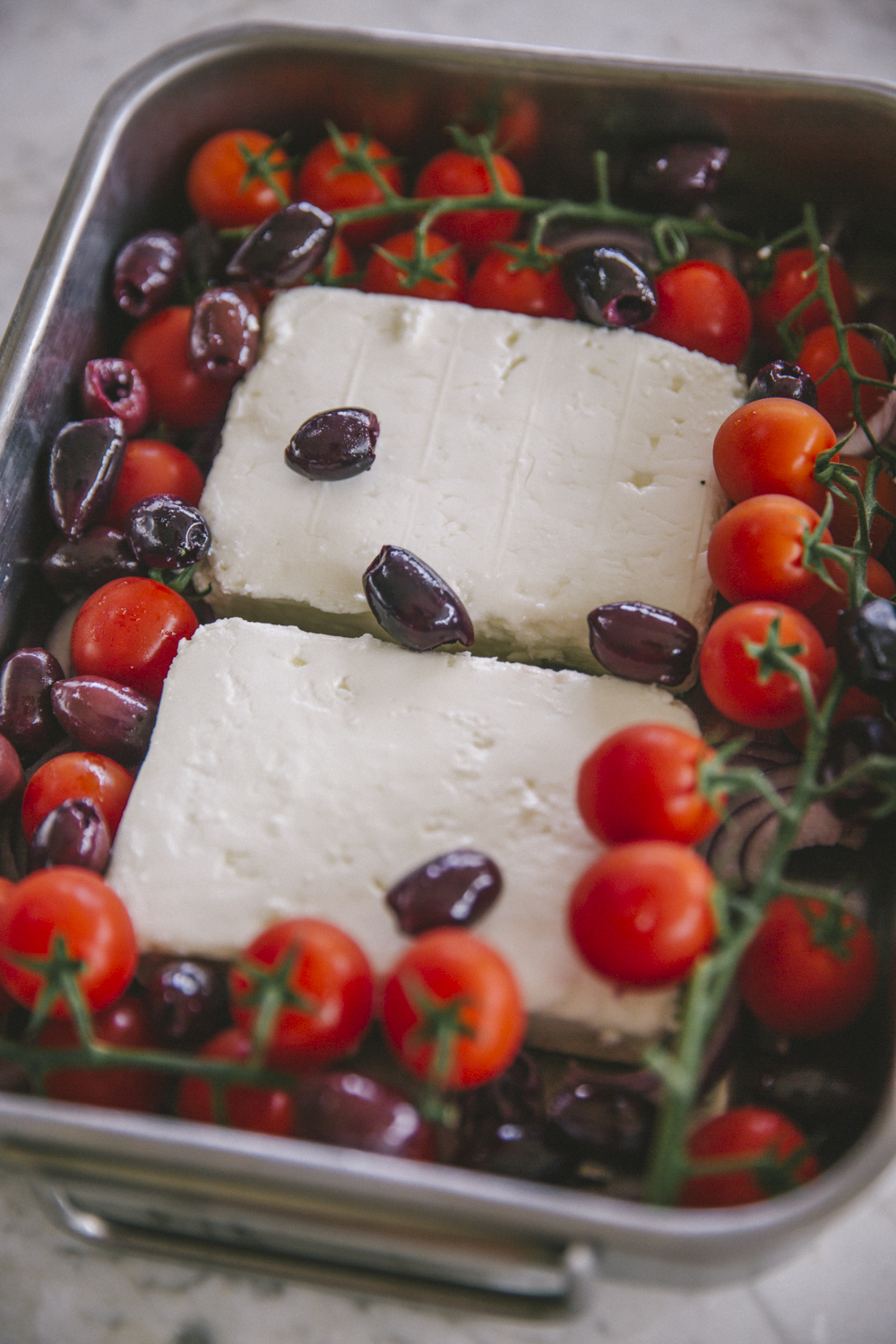 Drizzle generously with olive oil (who doesn't love a little extra warm olive oil with their bread?)
Dust with herbs.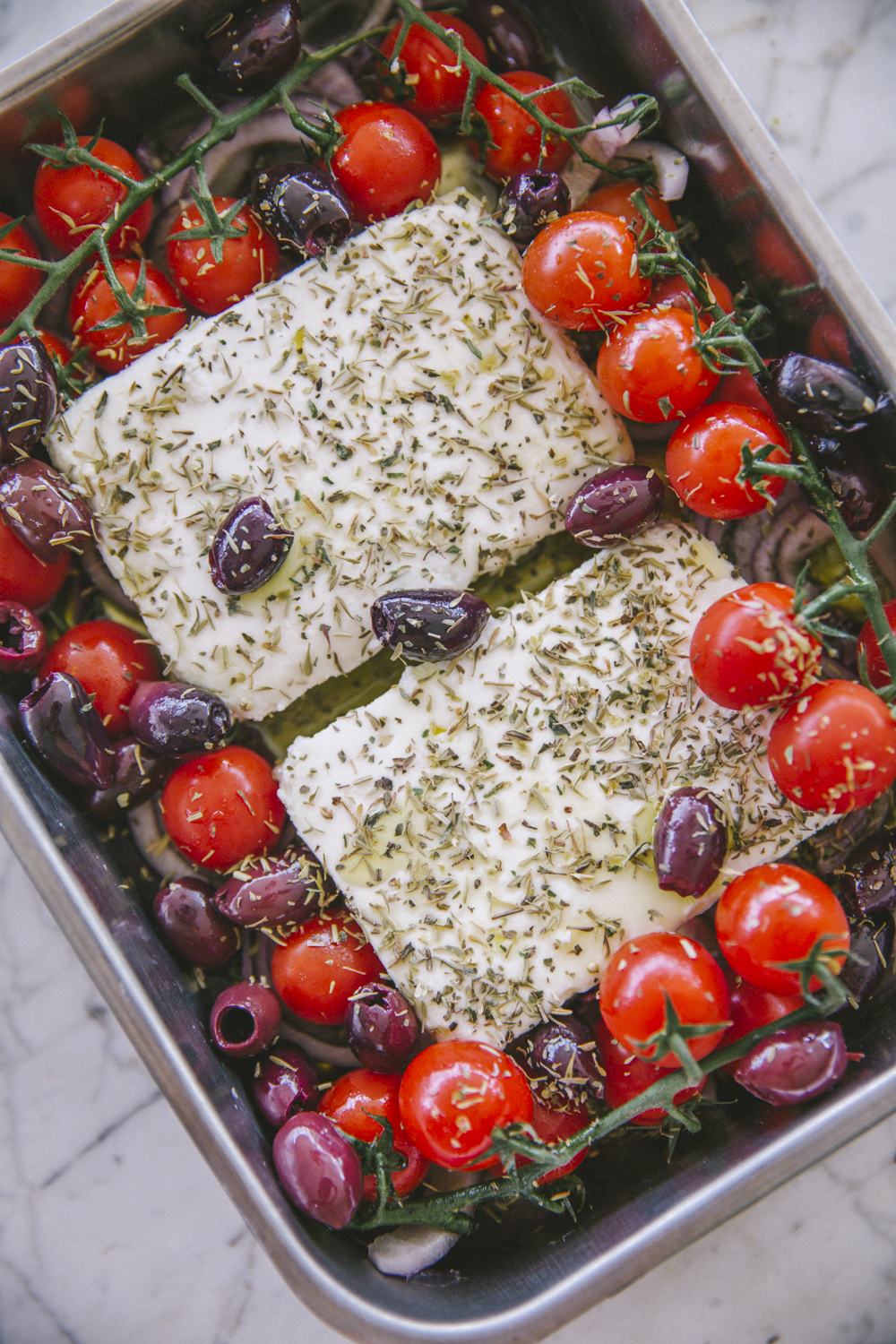 And whack into the oven for about 30mins.
Remove when the edges of the cheese begin to turn golden, and serve immediately.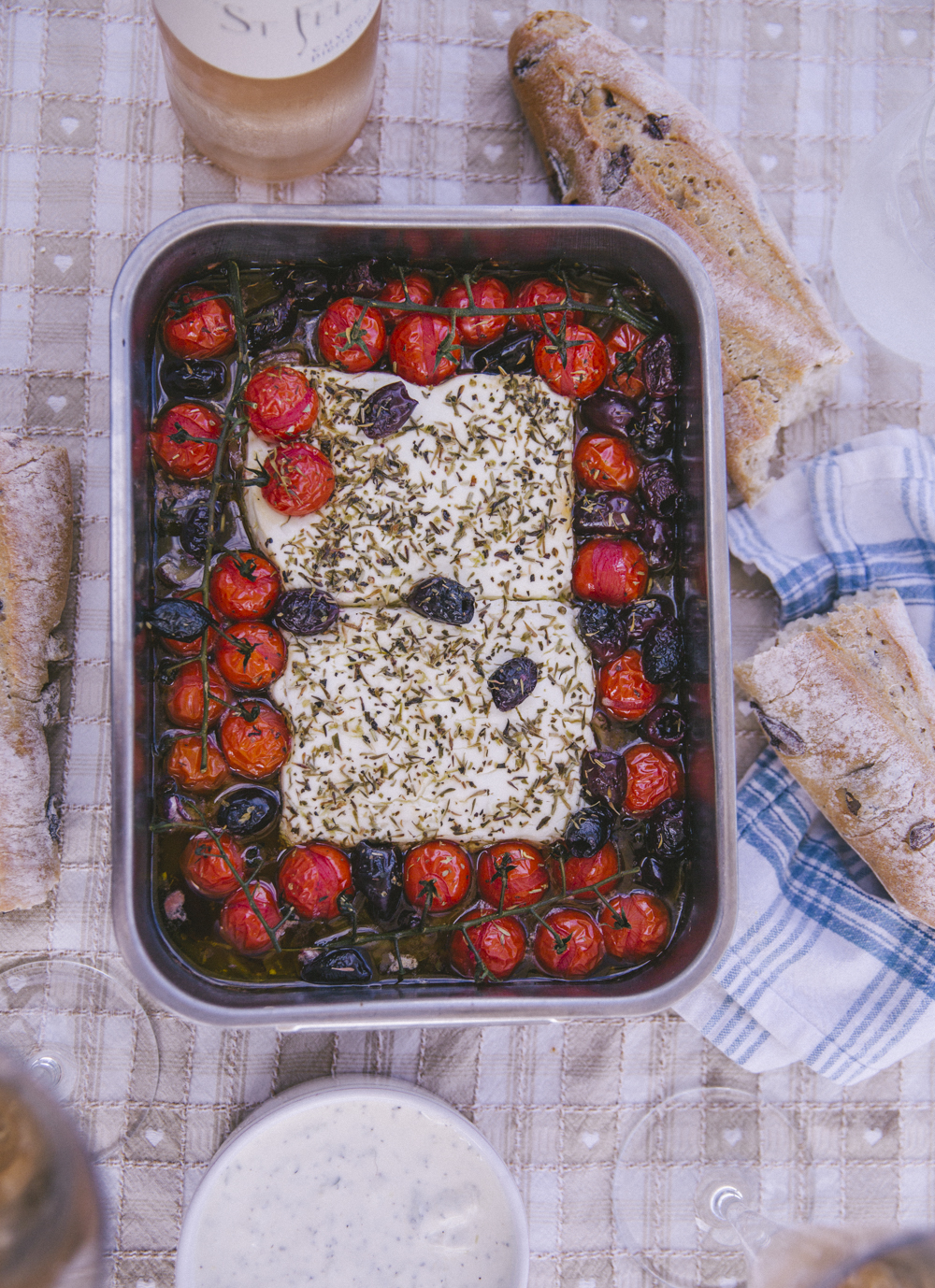 Encourage whoever's with you to tear off a hunk'a bread and get stuck in.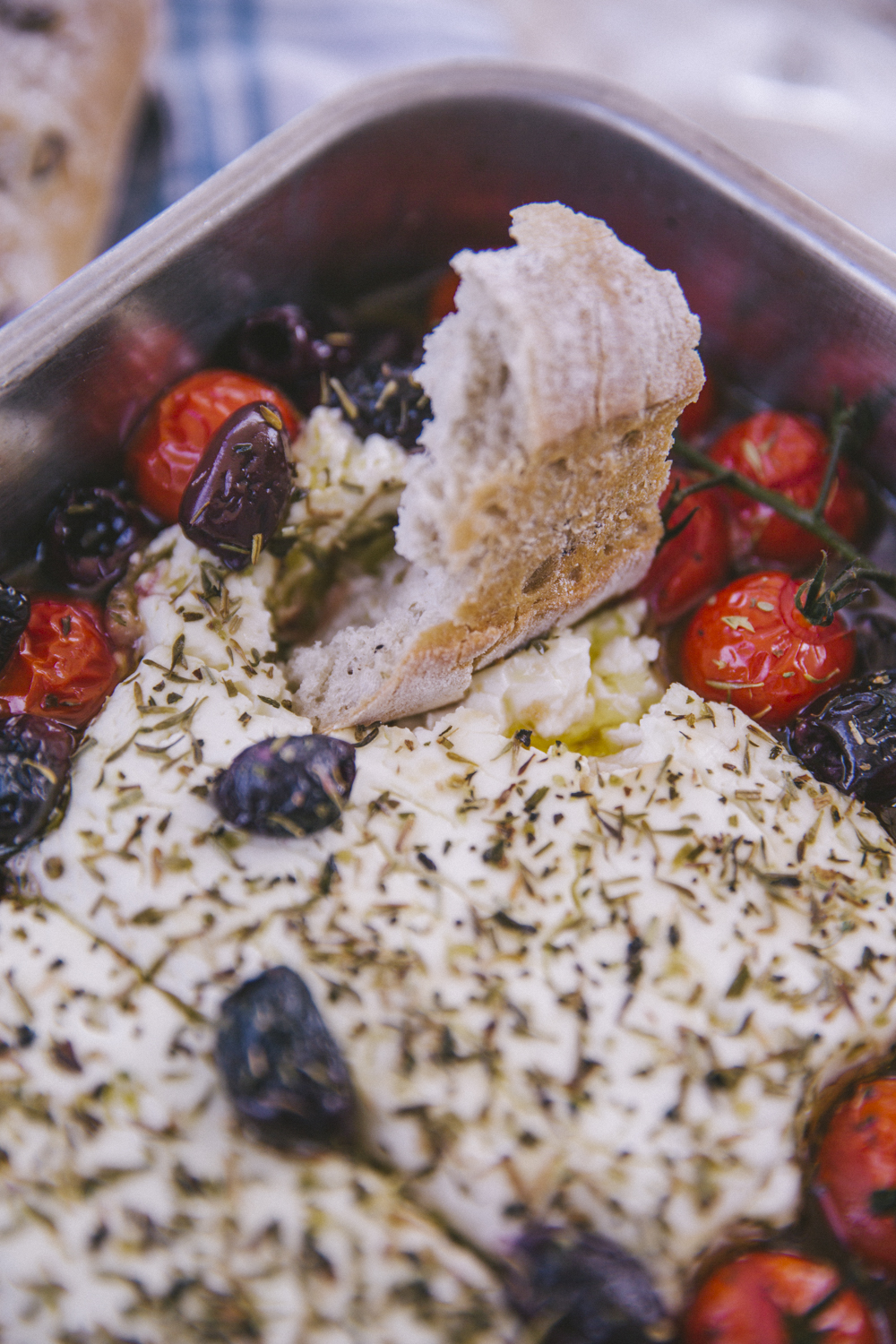 Soon you won't be able to stop them!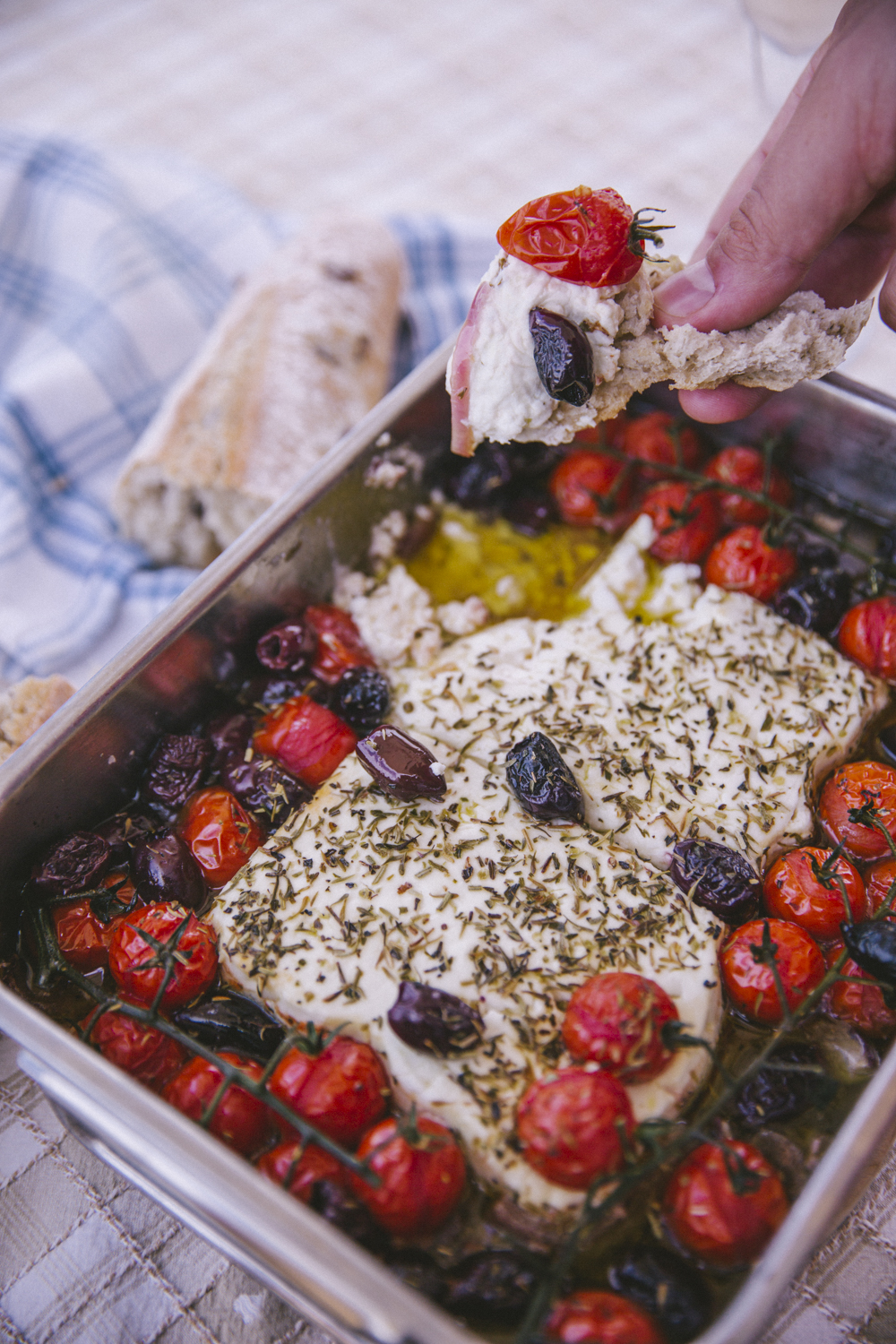 Simple suppers don't come much feta than this!