On hot sticky days in London, my favourite escape is Richmond Park.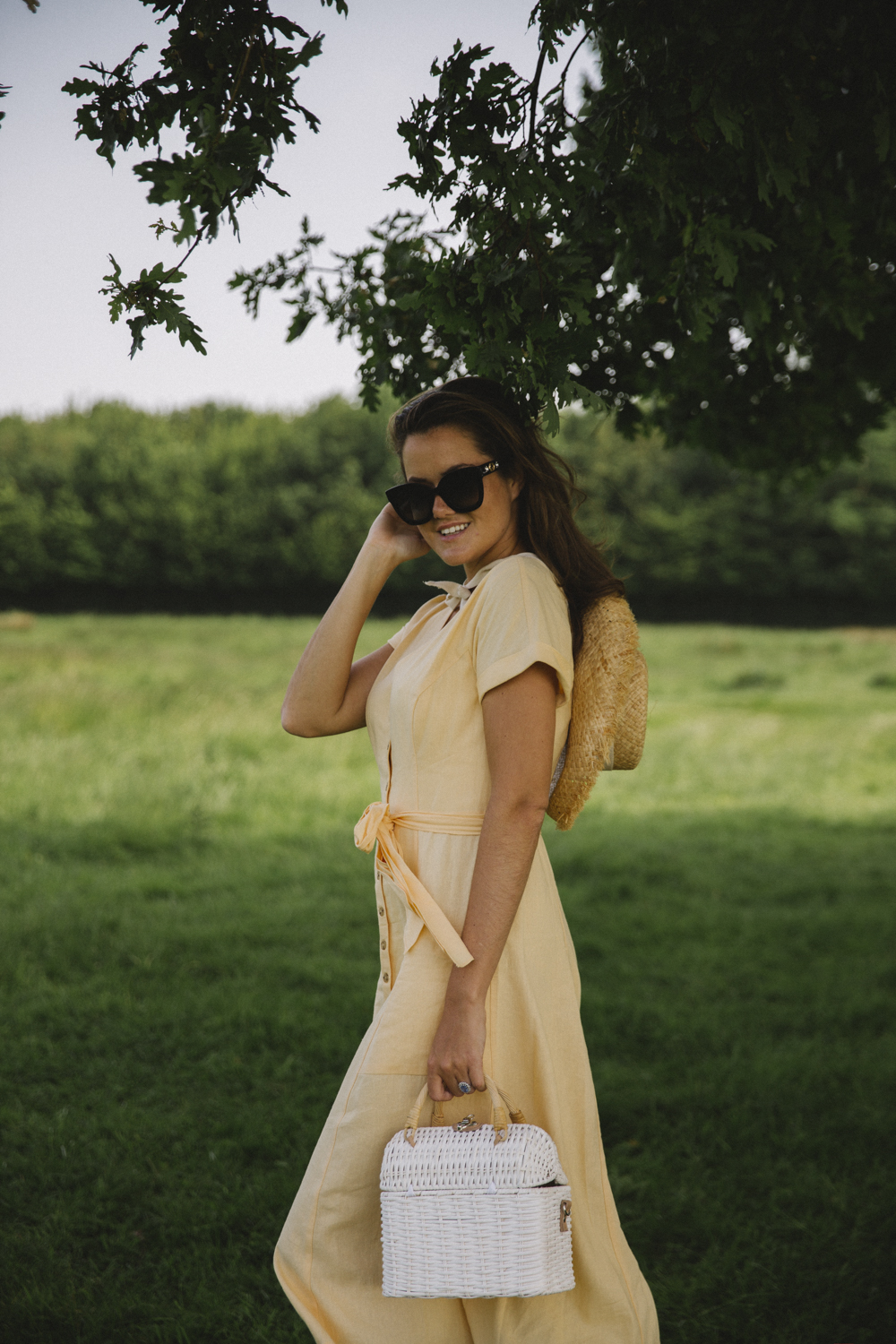 Wide open spaces, far away from the pollution and bustle of town.
An endless expanse of green with roaming deer and enough space for everyone to feel completely alone.
Which is quite remarkable in our busy metropolis.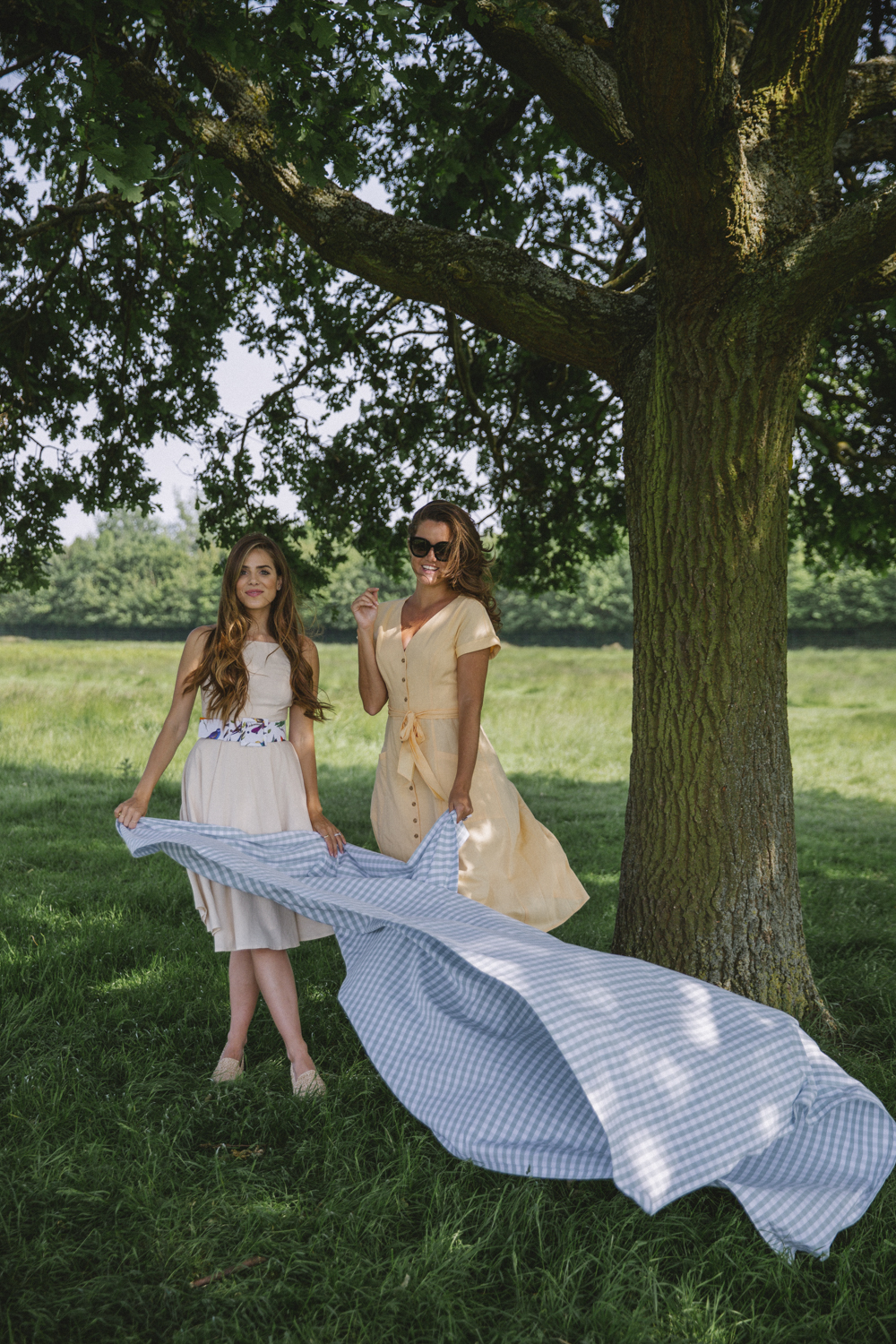 It's a fun place to take visiting friends and most importantly, Custard likes it!
So we packed a hamper with drinks, a couple of nibbles and made for the shade of a lone oak.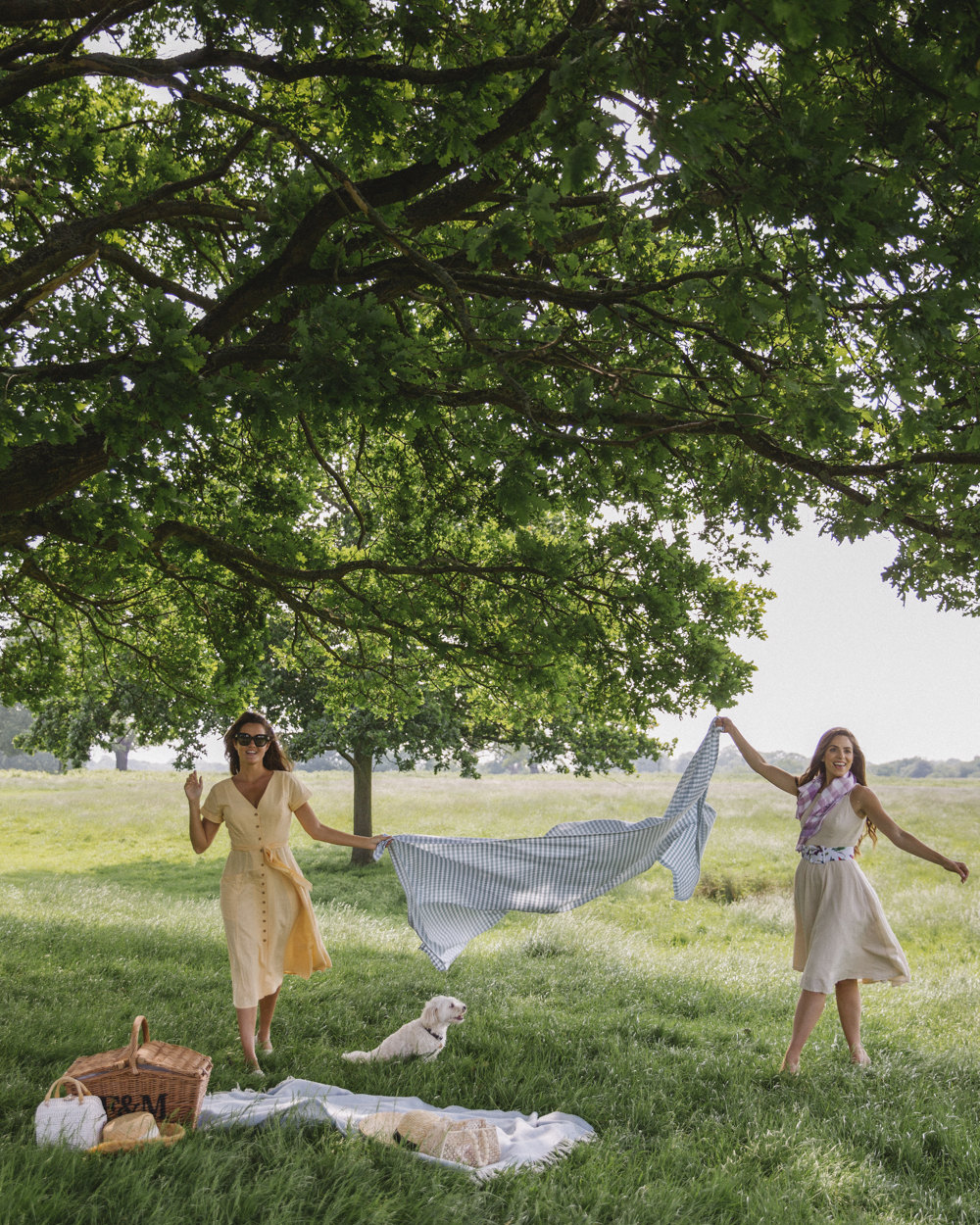 Dressed in the most perfect linen dress from my favourite designer.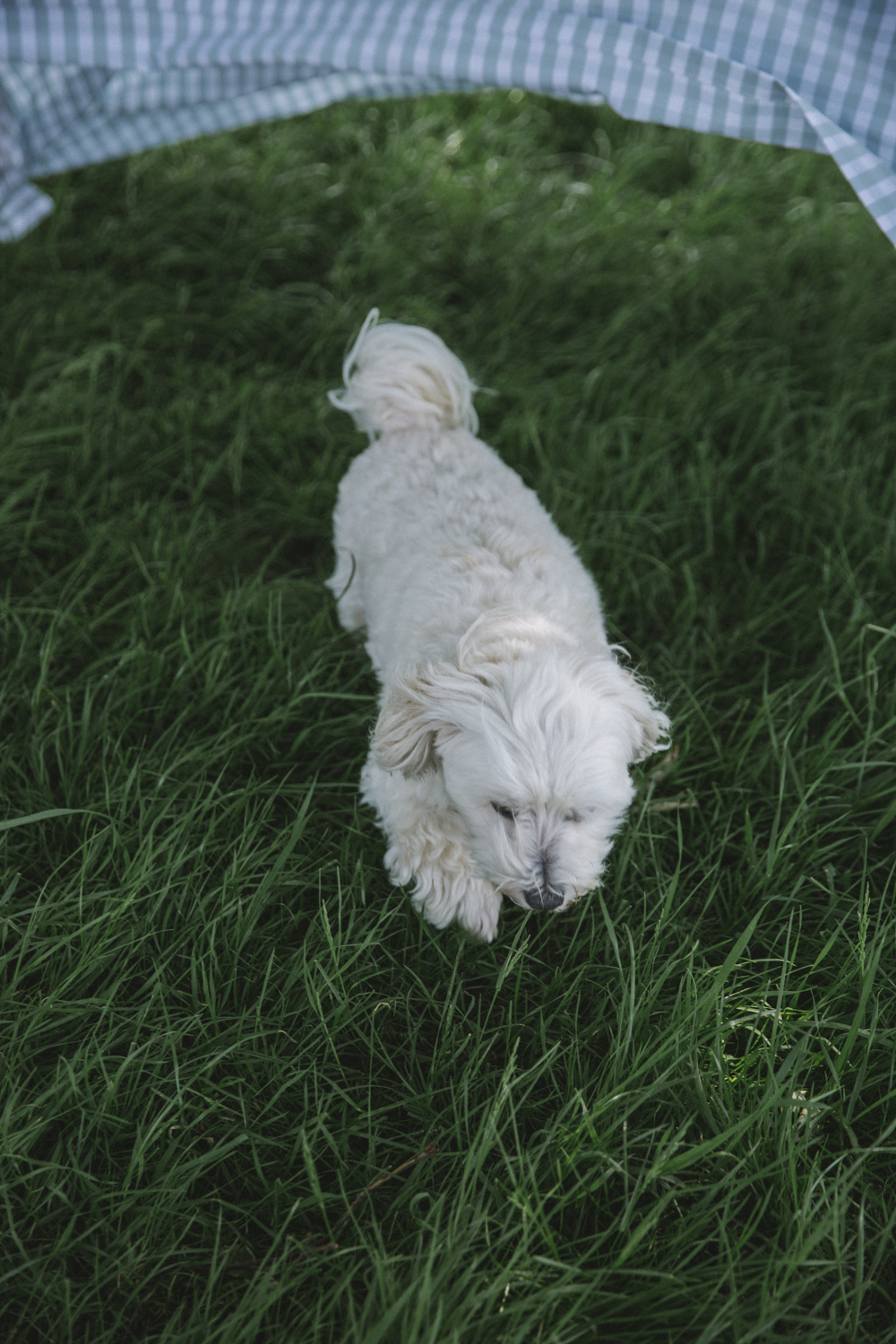 We struggled somewhat with a rather ferocious breeze.
But as always when we're together, Jules and I found the side hurting, face achingly funny side.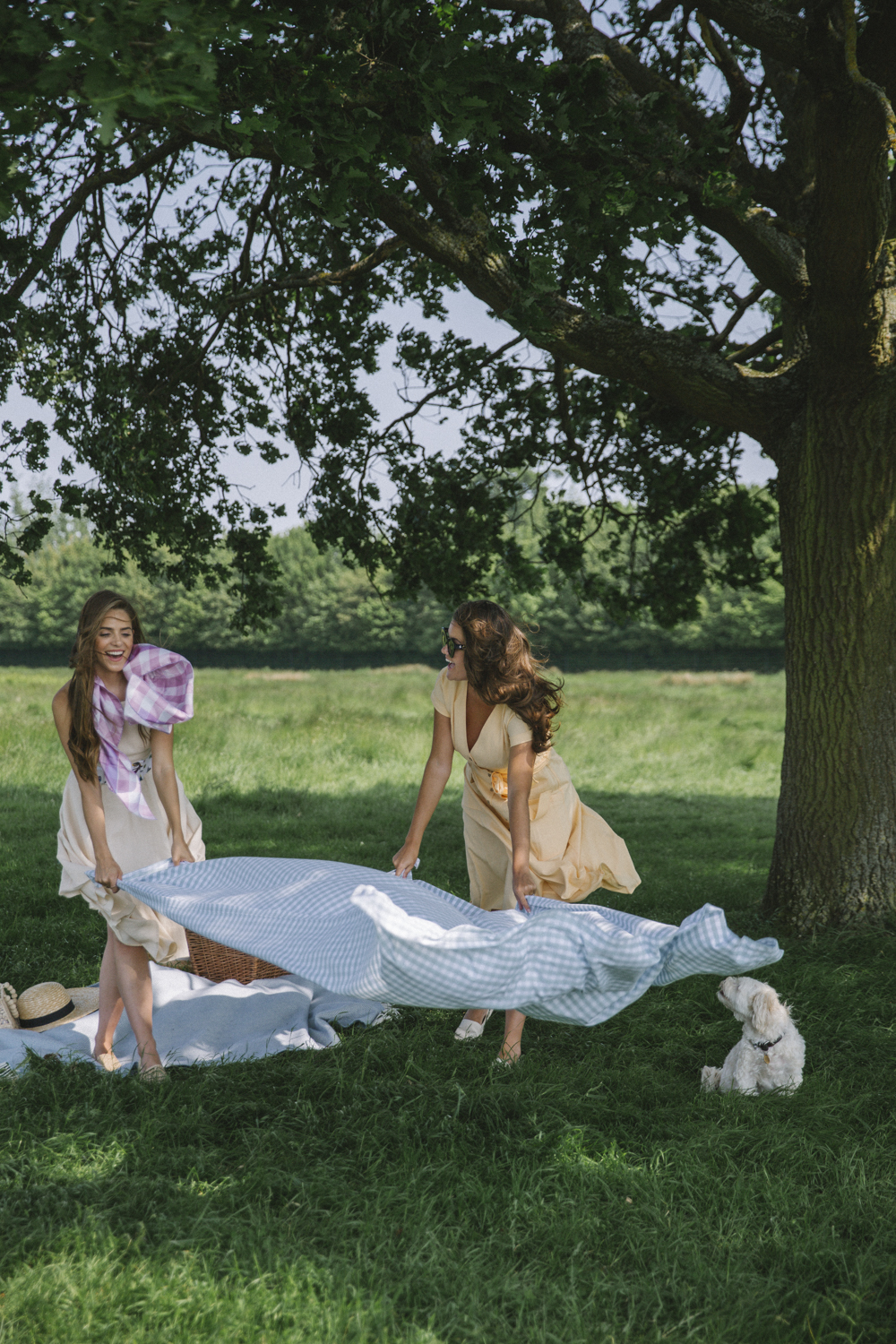 What can I say? She brings out the sunshine in everyone.
Once set up, we charged someone with keeping the corners down…
And made sure he was suitably rewarded.
Before cracking open our hamper.
After 4 years of popping bottles, Julia finally managed to keep her eyes open for a picture!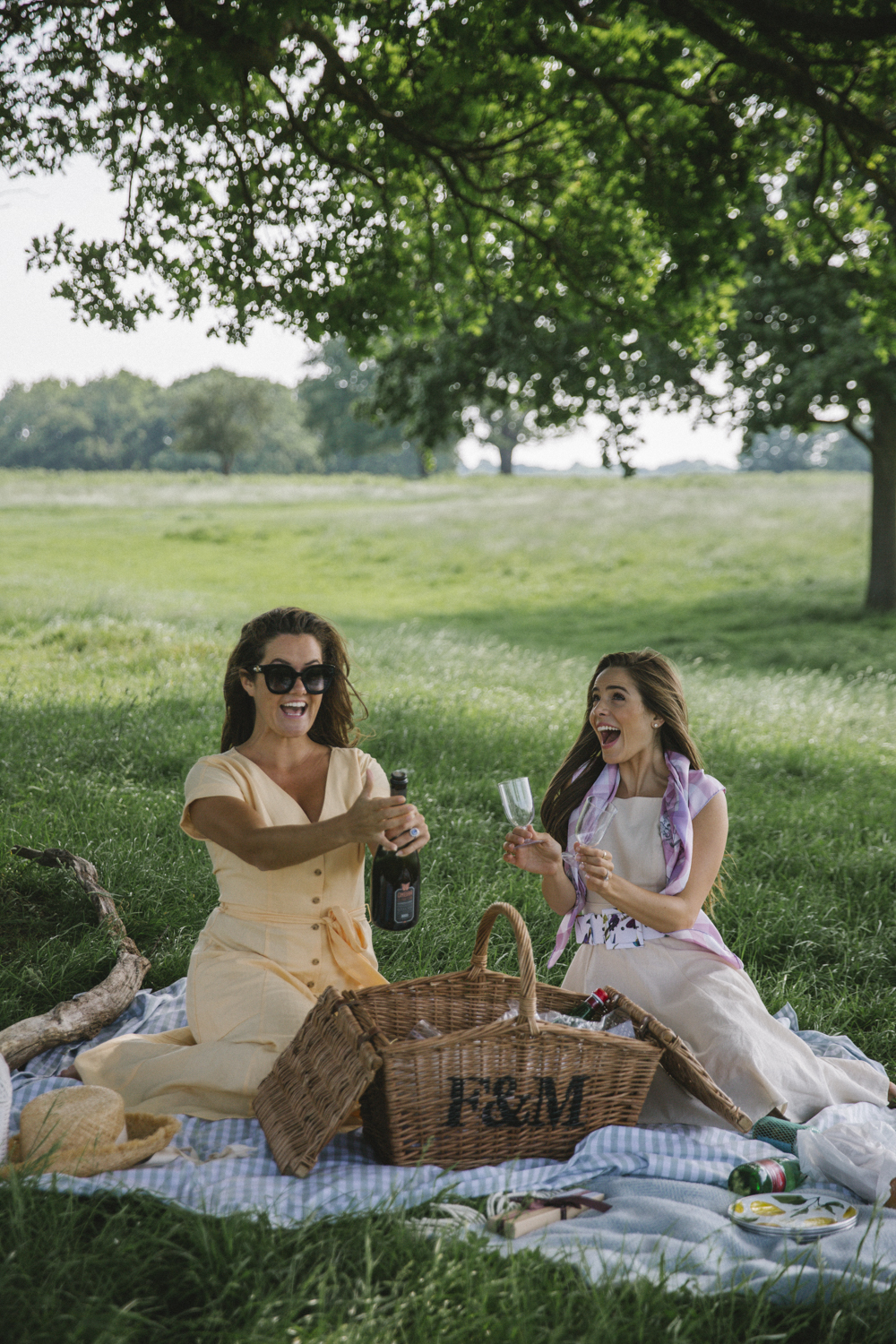 Which I'll be having framed in celebration.
We made peach belinis and lounged in the shade for the rest of the afternoon.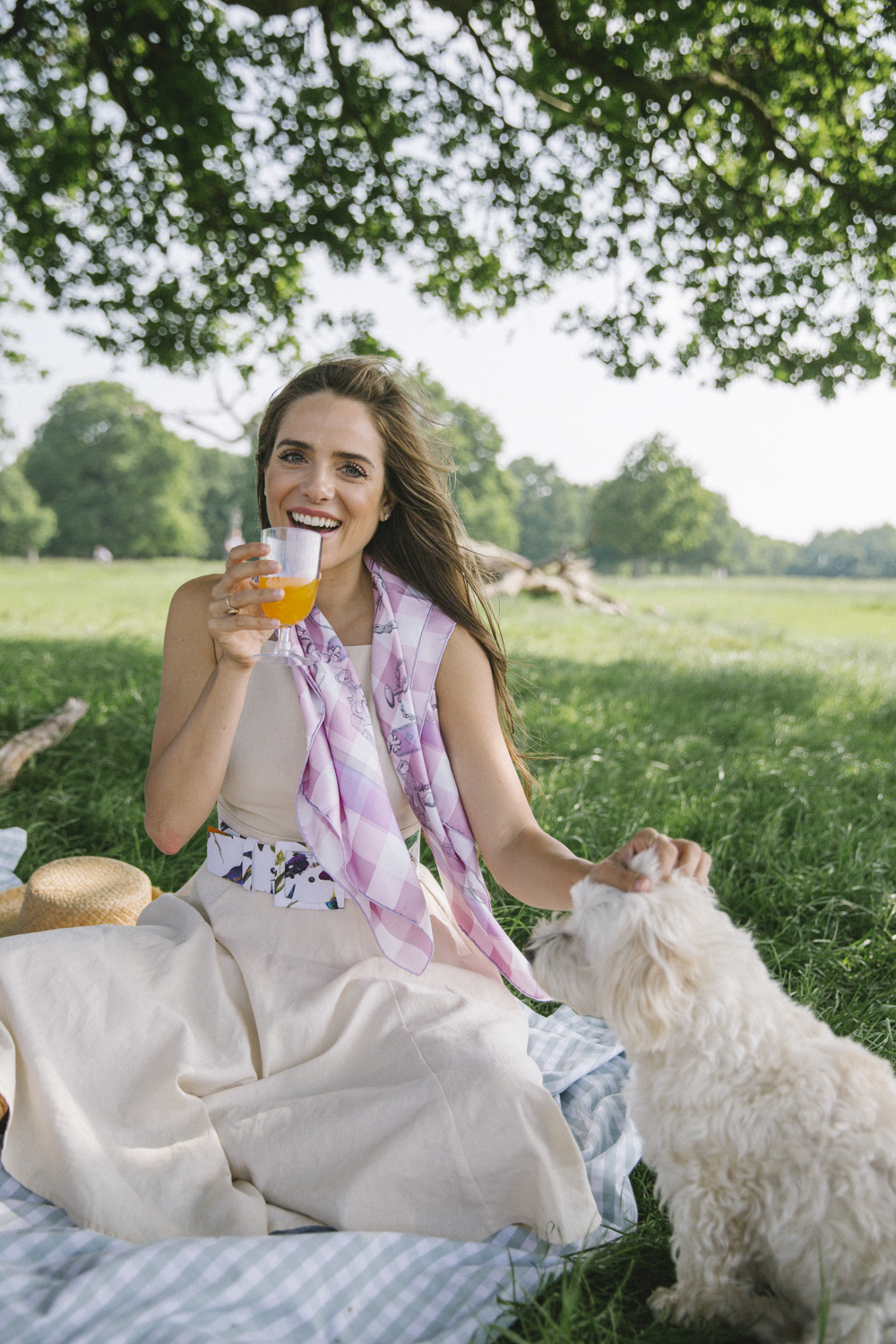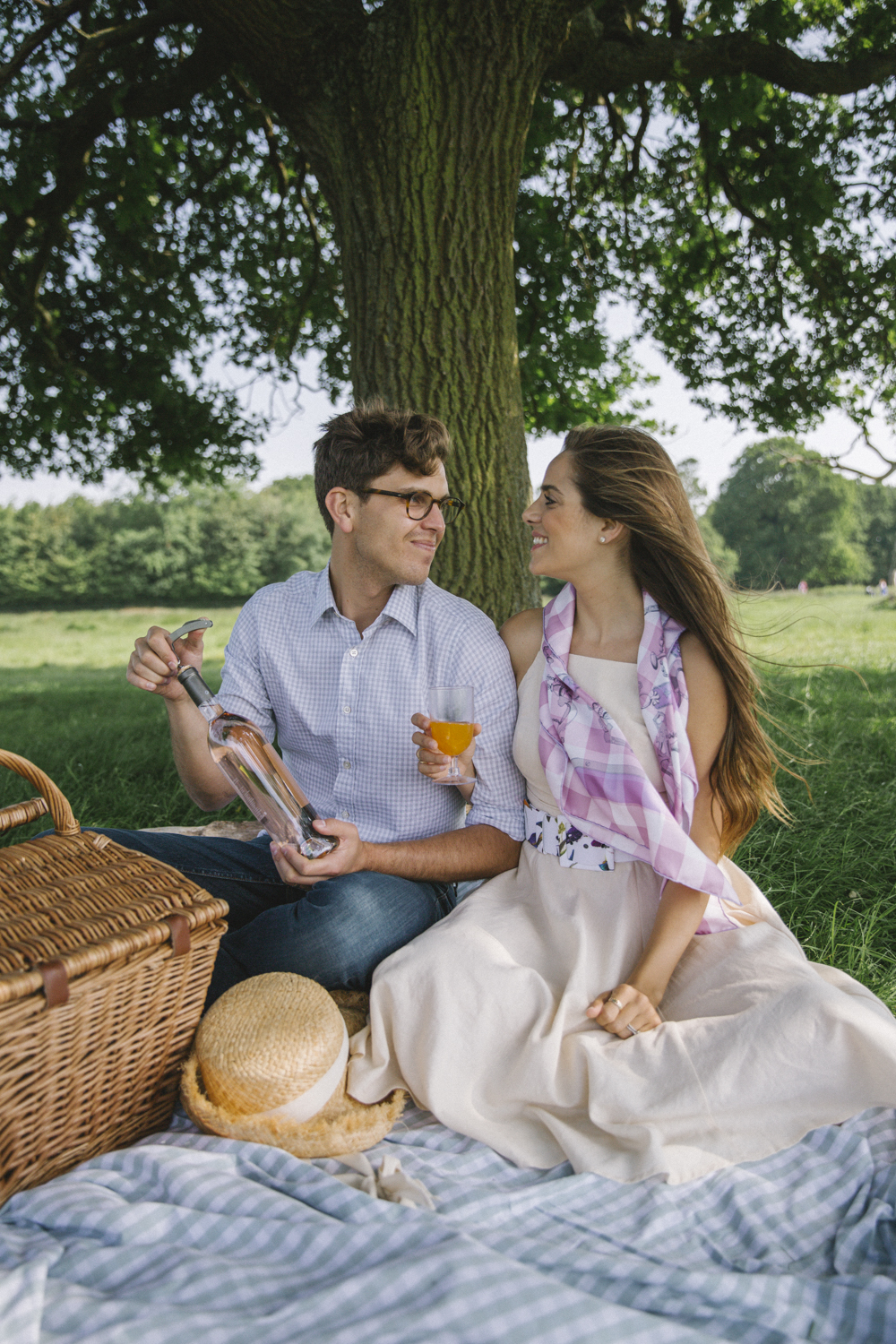 Just happy to be together an indulging in the most simple of pleasures.