On hot sticky days in London, my favourite escape is Richmond Park.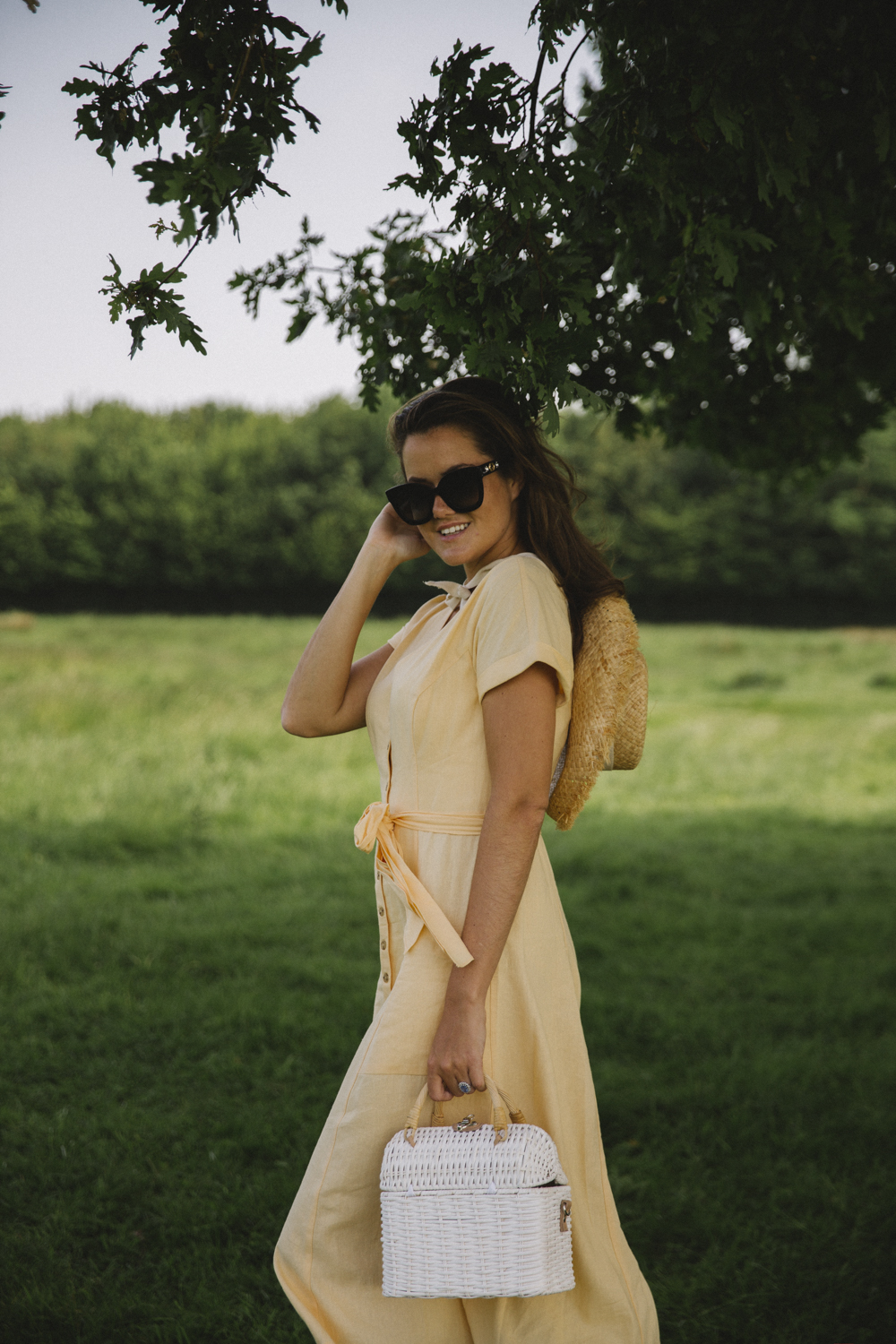 Wide open spaces, far away from the pollution and bustle of town.
An endless expanse of green with roaming deer and enough space for everyone to feel completely alone.
Which is quite remarkable in our busy metropolis.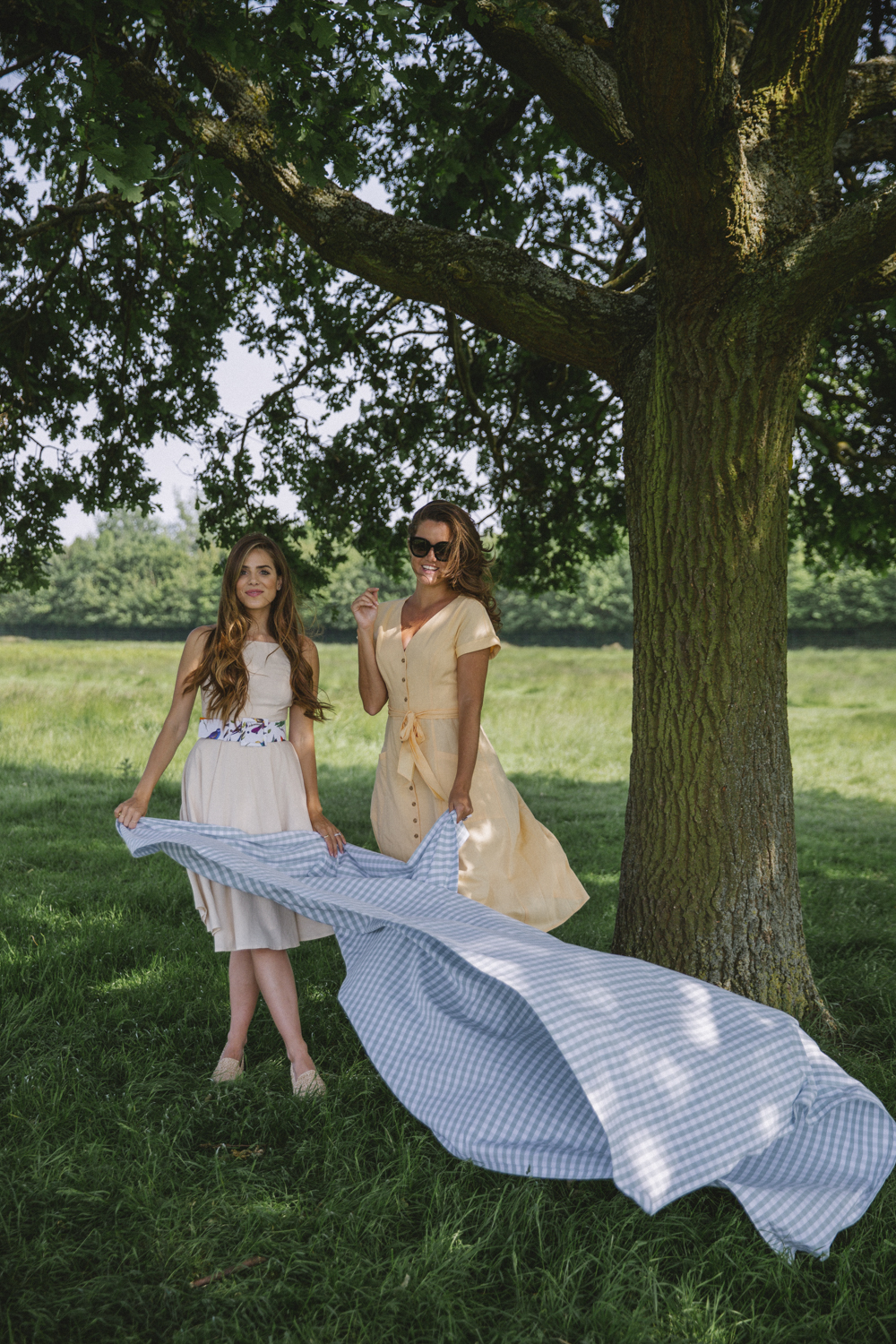 It's a fun place to take visiting friends and most importantly, Custard likes it!
So we packed a hamper with drinks, a couple of nibbles and made for the shade of a lone oak.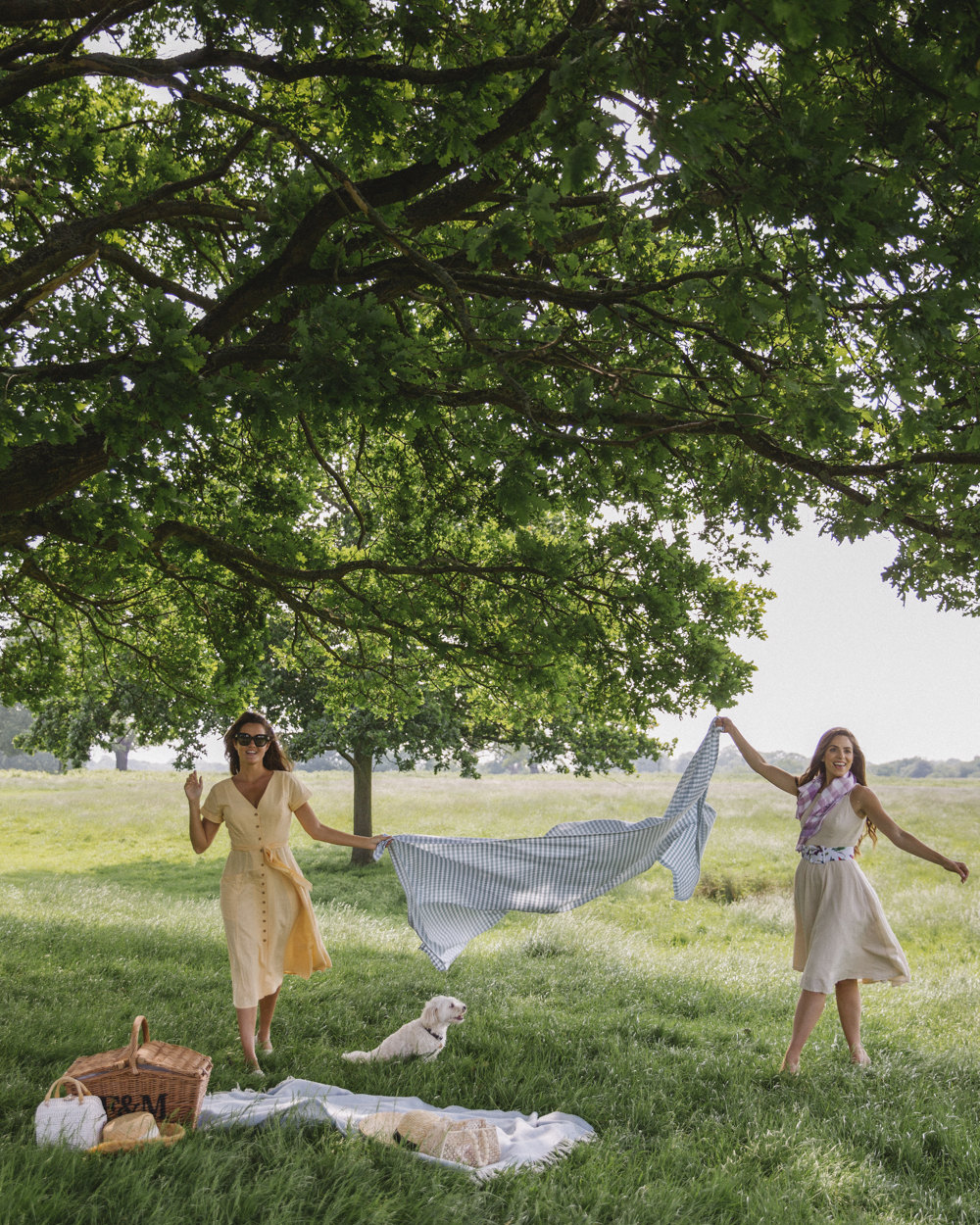 Dressed in the most perfect linen dress from my favourite designer.
Ad - Shop this post