Next week sees the launch of two of Londons most beautiful events.
Chelsea Flower Show and Chelsea in Bloom.
The first showcases some of the worlds finest gardeners' handiwork, the latter sees some of your favourite shops completely transformed into floral works of art. (Check out my blog post from last year if you're new around these parts.)
While you need a much coveted ticket for Chelsea Flower Show, Chelsea in Bloom is open to all. You can stroll around Sloane Square, Sloane Street and The King's Road and choose your favourites.
As usual, The Ivy Garden has gotten a head start on the crowd.
Transforming their facade with their most beautiful display yet!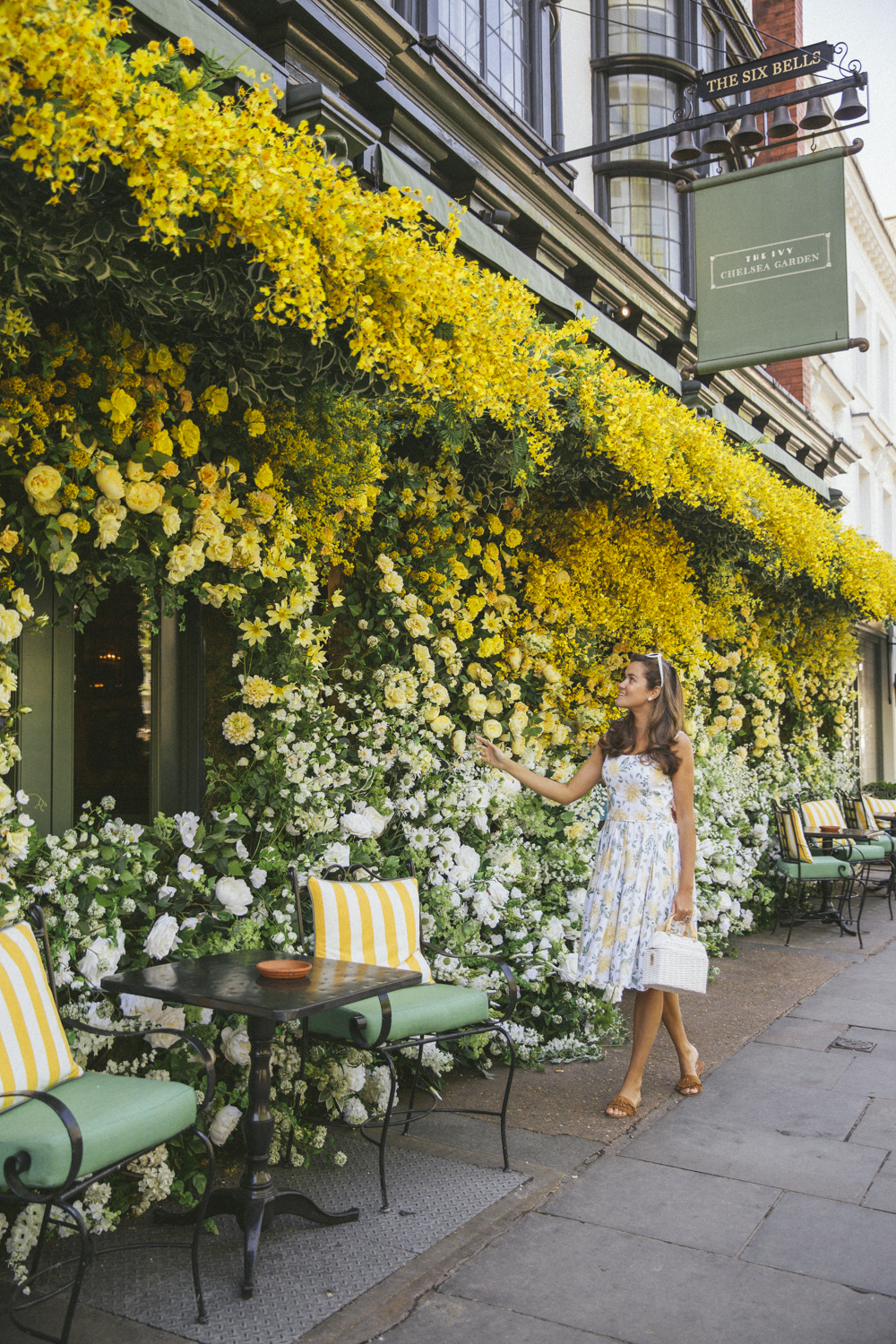 A show stopper of wild flowers bursting from the brickwork and spilling out onto the King's Road.
A rather fortuitous match to my new all-time-favourite dress.
Designed by my best friend Jules, it launches today – but you'll have to be quick if you want one. My favourites from the last collection sold out immediately, and they don't restock once they've gone.
Made from a beautiful heavy duty linen, lined with a slippery silky fabric so it hangs beautifully.
Available in size teeny-weeny right up to twenty-something. A classic, flattering, timeless cut for all shapes and sizes.
Yellow Abigail Dress – More styles here
Ad - Shop this post