Chelsea in Bloom is Chelsea's annual flower festival.
It takes place at the same time as Chelsea Flower Show, but it's free, open to all and lasts a little longer.
Florists team up with shops to compete to be the very best in show, judged by an expert panel along with the much coveted People's Choice Award.
This year's theme?
A floral safari…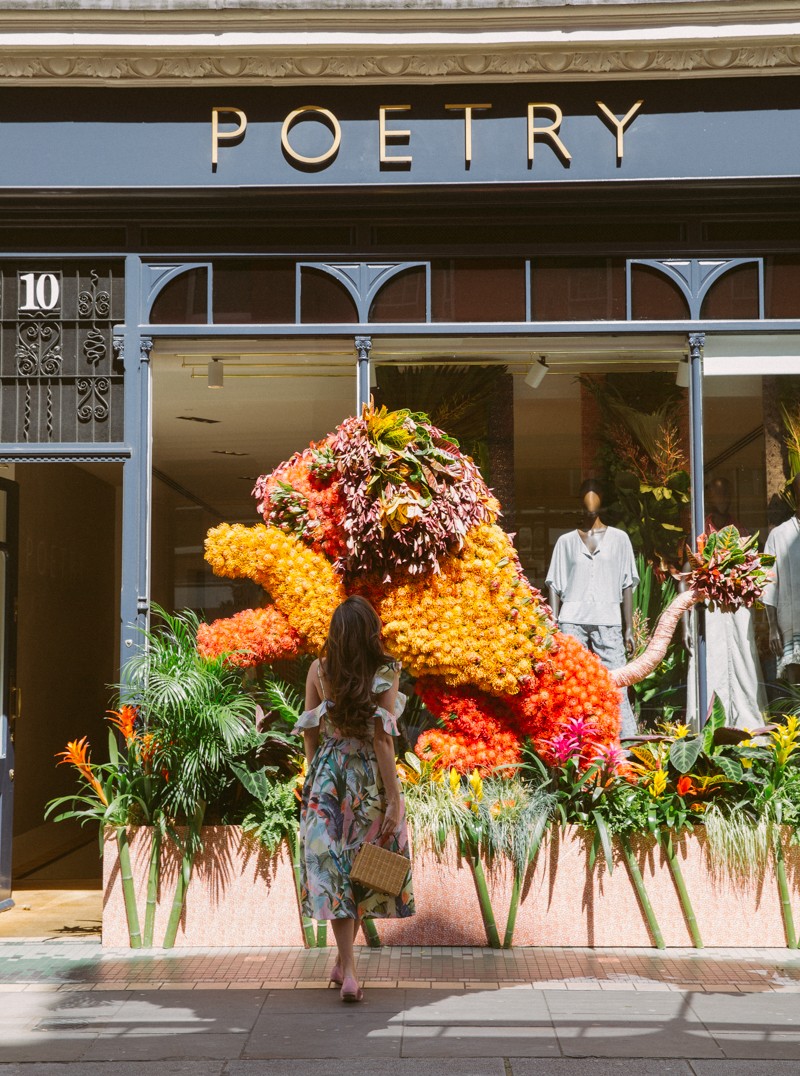 It's pretty cool to see displays like this, just lion around…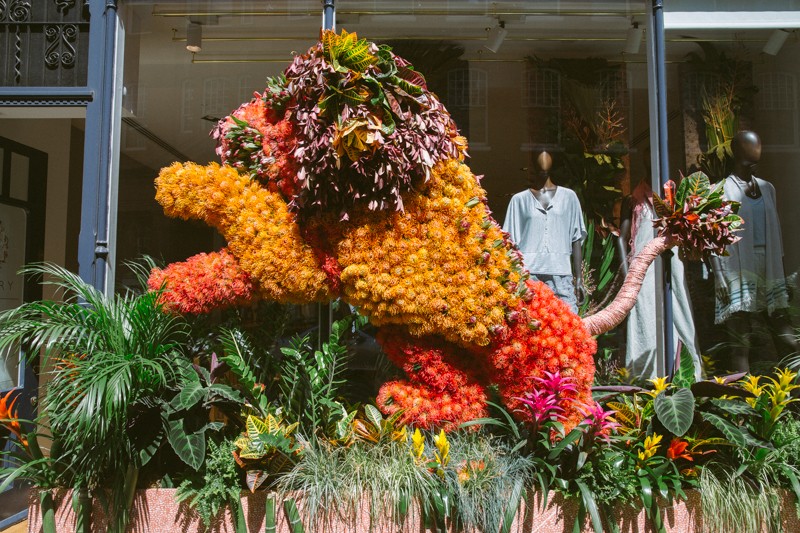 Dressed in our finest tropical plumage, we took a spin around this year's entries.
Tropical off the shoulder dress
Ad - Shop this post