Kimchee is another spectacularly healthy food we all need to get into the habit of incorporating into more of our meals.
Perfect for building and maintaining a happy gut (beginners see this post!) and it's delicious. Thanks to the surge in popularity of all things pro-biotic, it's also now readily available in most supermarkets and all speciality health shops.
So there's no excuse not to pick up a jar to try next time you stroll past it sitting there looking hopeful on the shelf.
This particular recipe is a cheeky little lunch I like to whip up when it's cold and/or wet outside.
The molten cheese mingles with the sharp, spicy kimchee and makes the best possible melt.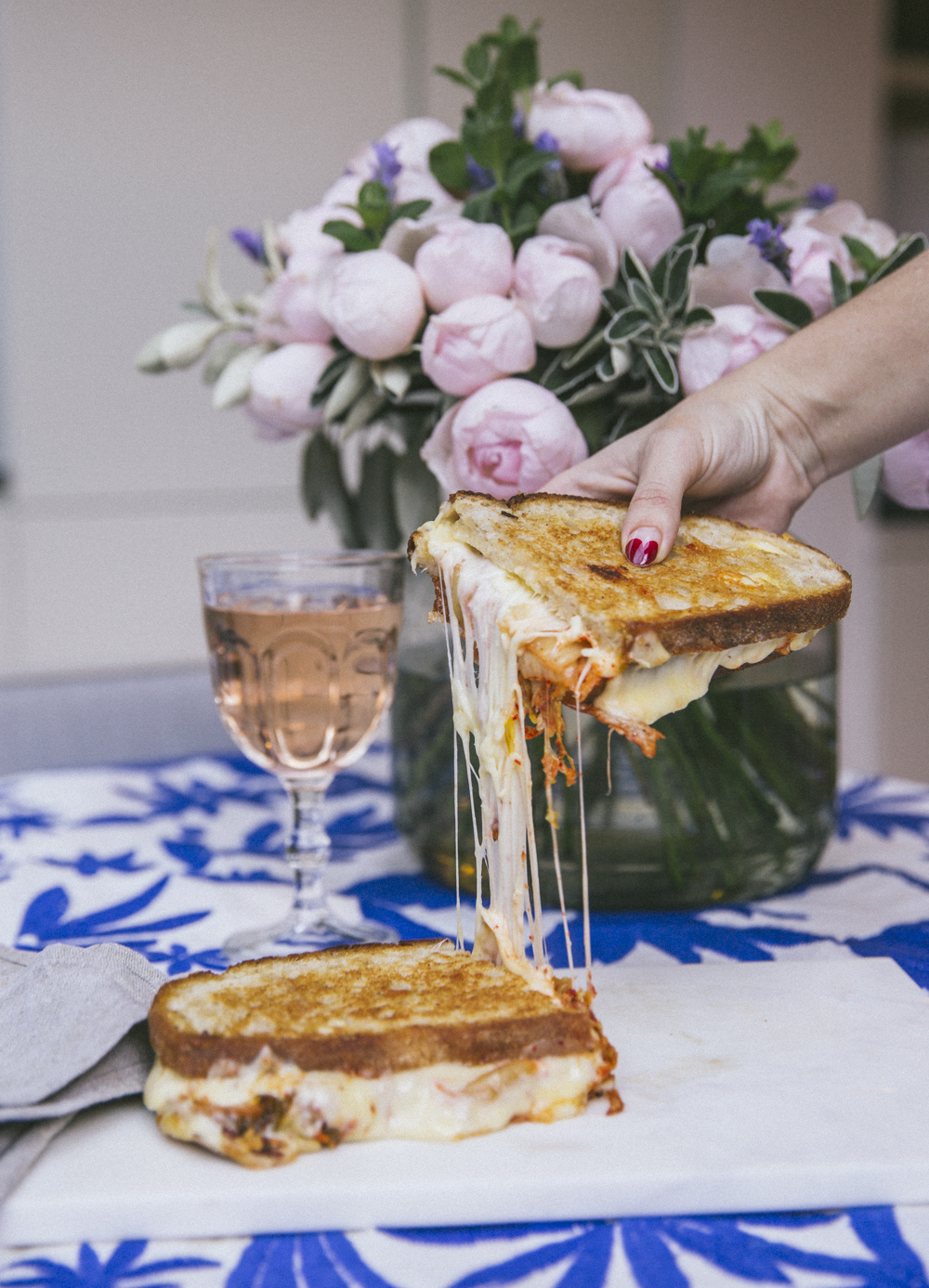 To make one you'll need:
2 slices sourdough bread
Knob of butter (size of your thumb)
Slices of cheddar (number depends on the size of your bread! But enough to cover it)
Slices of Danish Havarti, or Gouda, or any other cheese you have to hand really!
Grated mozerella
Jar of kimchee
Heat your butter in a saucepan over a medium heat. When it starts to bubble, place a slice of bread in. Top with slices of cheddar, then your havarti, scoop over a layer of kimchee and sprinkle with mozzarella.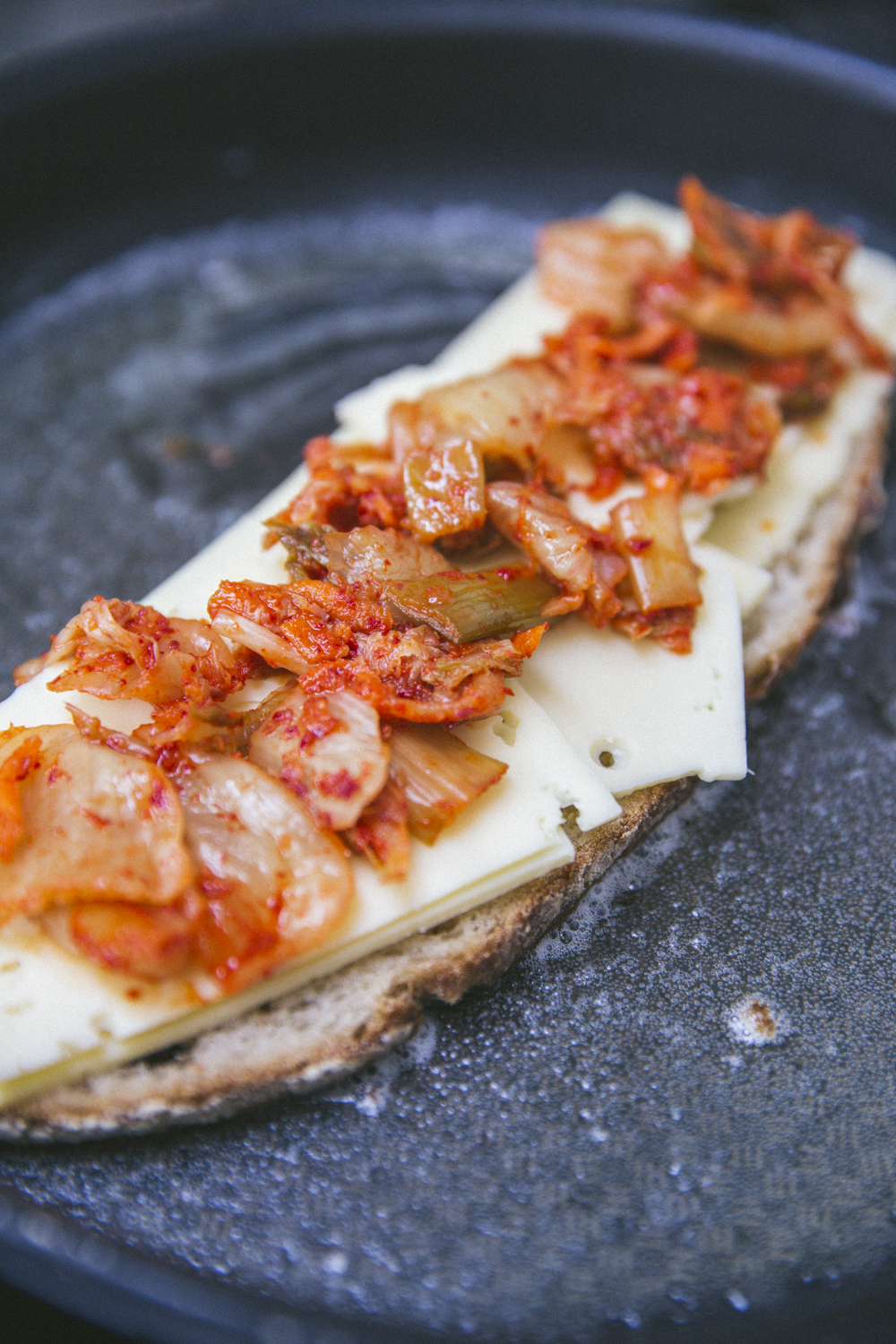 Cover with another slice of bread.
Now you'll want to press it down while it bubbles away.
For this I use a very serious, very complicated piece of kit.
I call it…
Another frying pan and something heavy!
Once the cheese has melted and starts oozing out of the sides,
carefully flip to other side and cook for a couple of minutes.
That's it!
Ready to dive into.
Just the thing for lazy lunches and staying tucked up inside.
It's all gouda!