What better way to kick off the new year (finally, sorry about the wait!) than by discovering a brand new watering hole?
This little gem has been flying under the radar but I just know you're going to love it.
How could you not when greeted by treats like these?
Pinterest worthy interiors like these…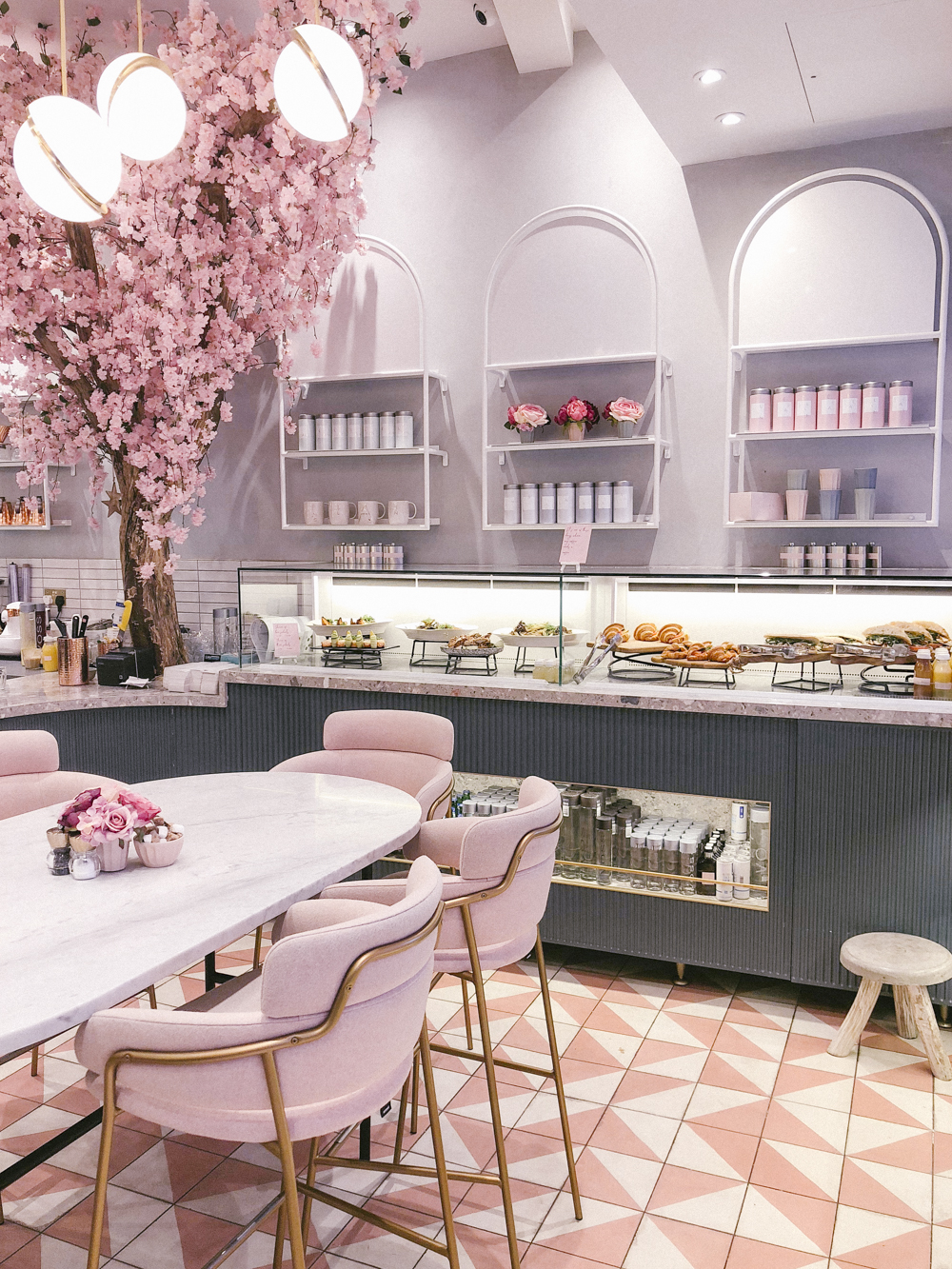 … and walls like these?
Even the menus are millennial pink!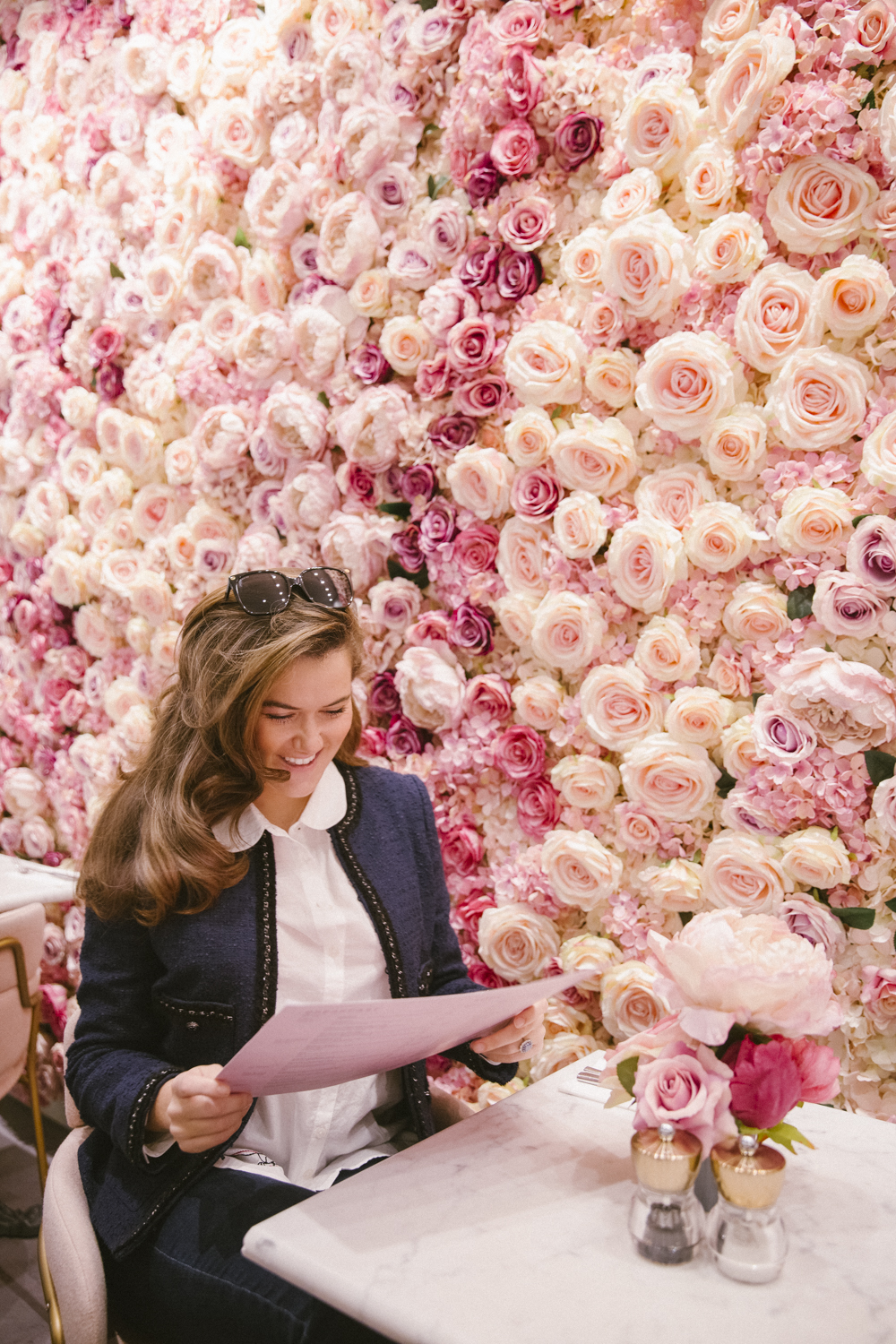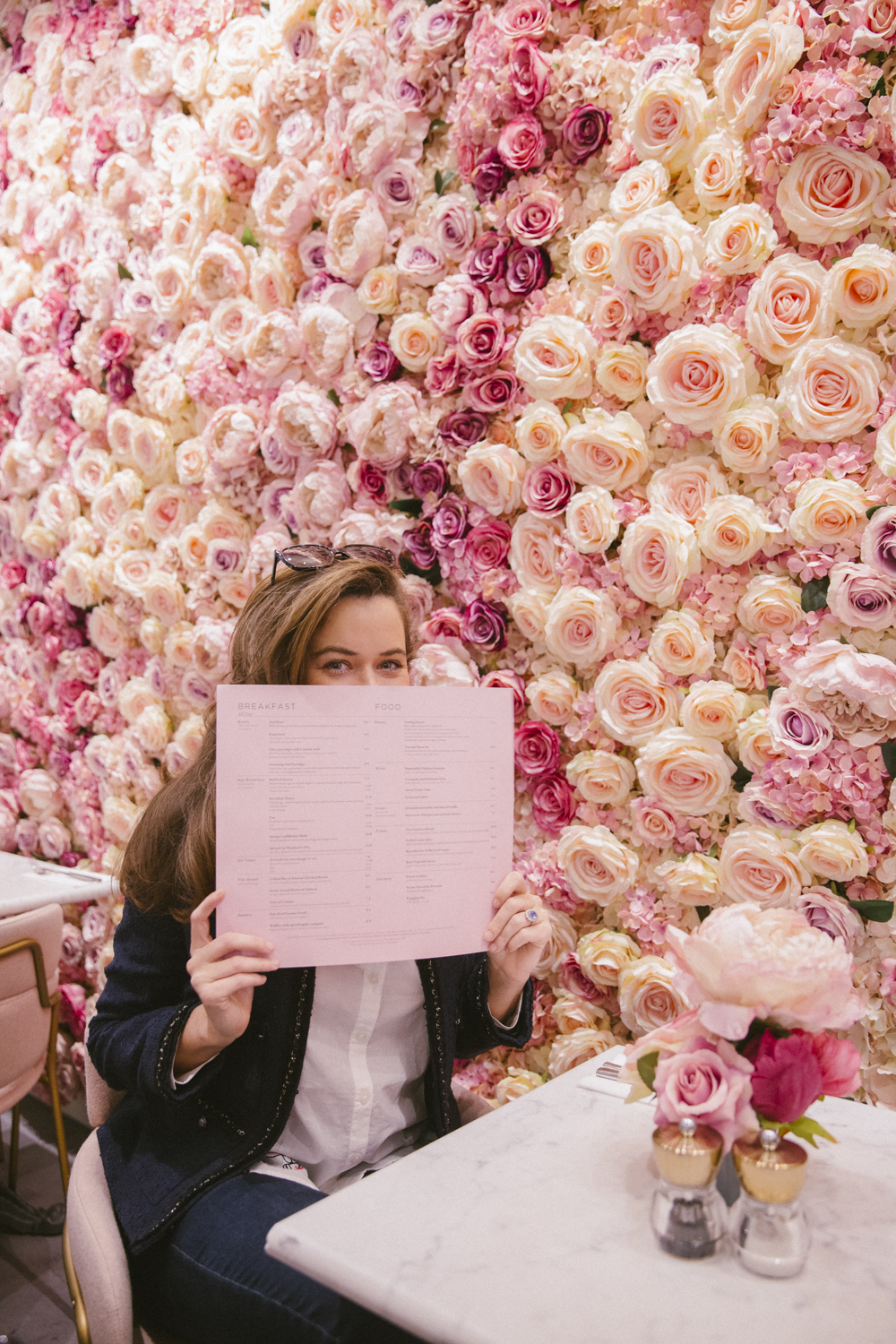 I was hoping for a place to banish the grey of January, and this place most certainly rose to the occasion!
It's called Elan Café and it's hidden away on an unremarkable stretch of the Brompton Road, a short walk away from Harrods.
They serve brunch, lunch, tea, coffee and cakes.
All of the usual cappuccinos and flat whites are on offer, and they're pretty good. But when in wonderland, you really ought to order appropriately.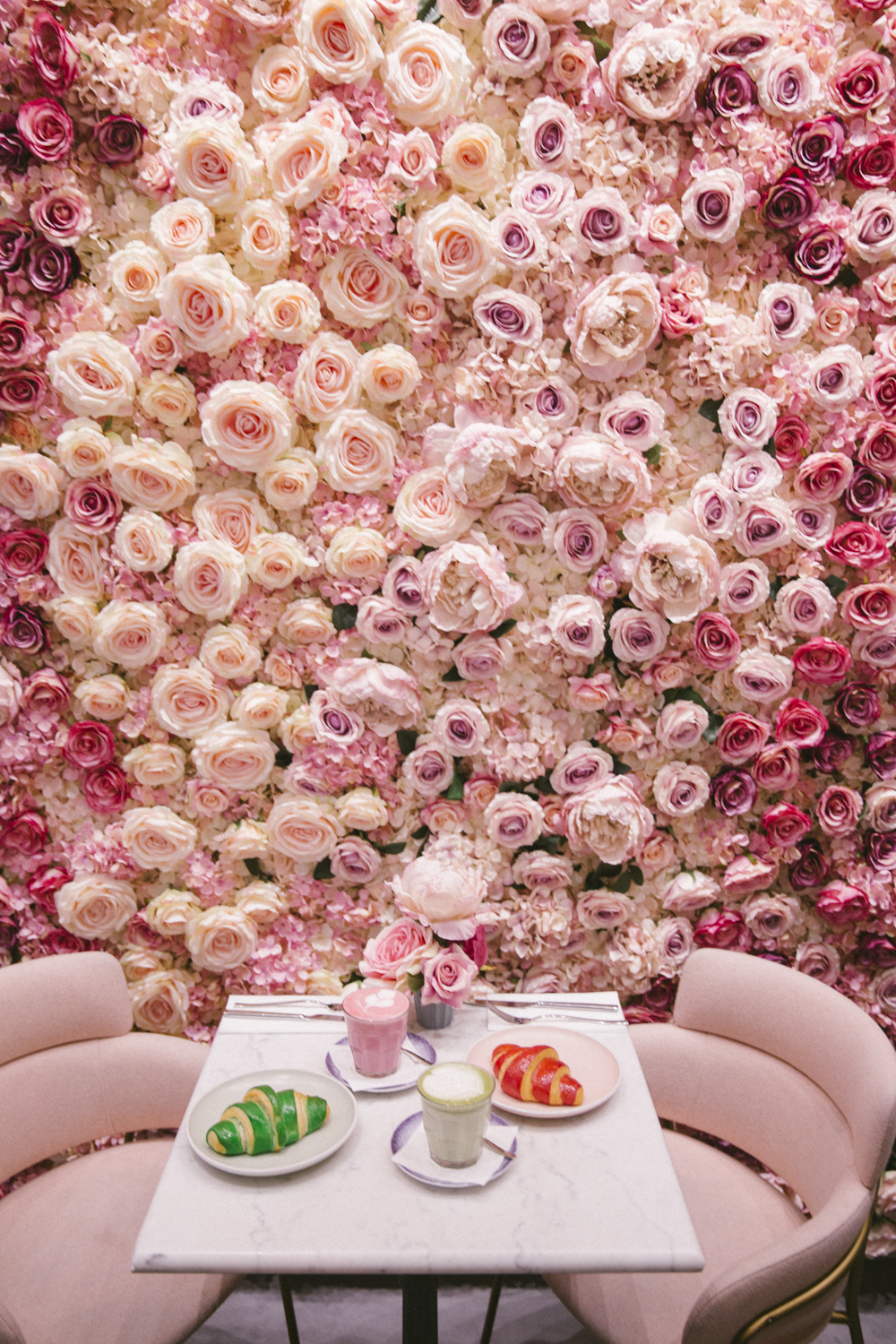 Rose latte, matcha latte, pistachio and raspberry croissants.
Ad - Shop this post