Finding the perfect outfit to take you from an afternoon of work meetings straight to a friend's party is no small thing.
Though it may look it next to these pillars…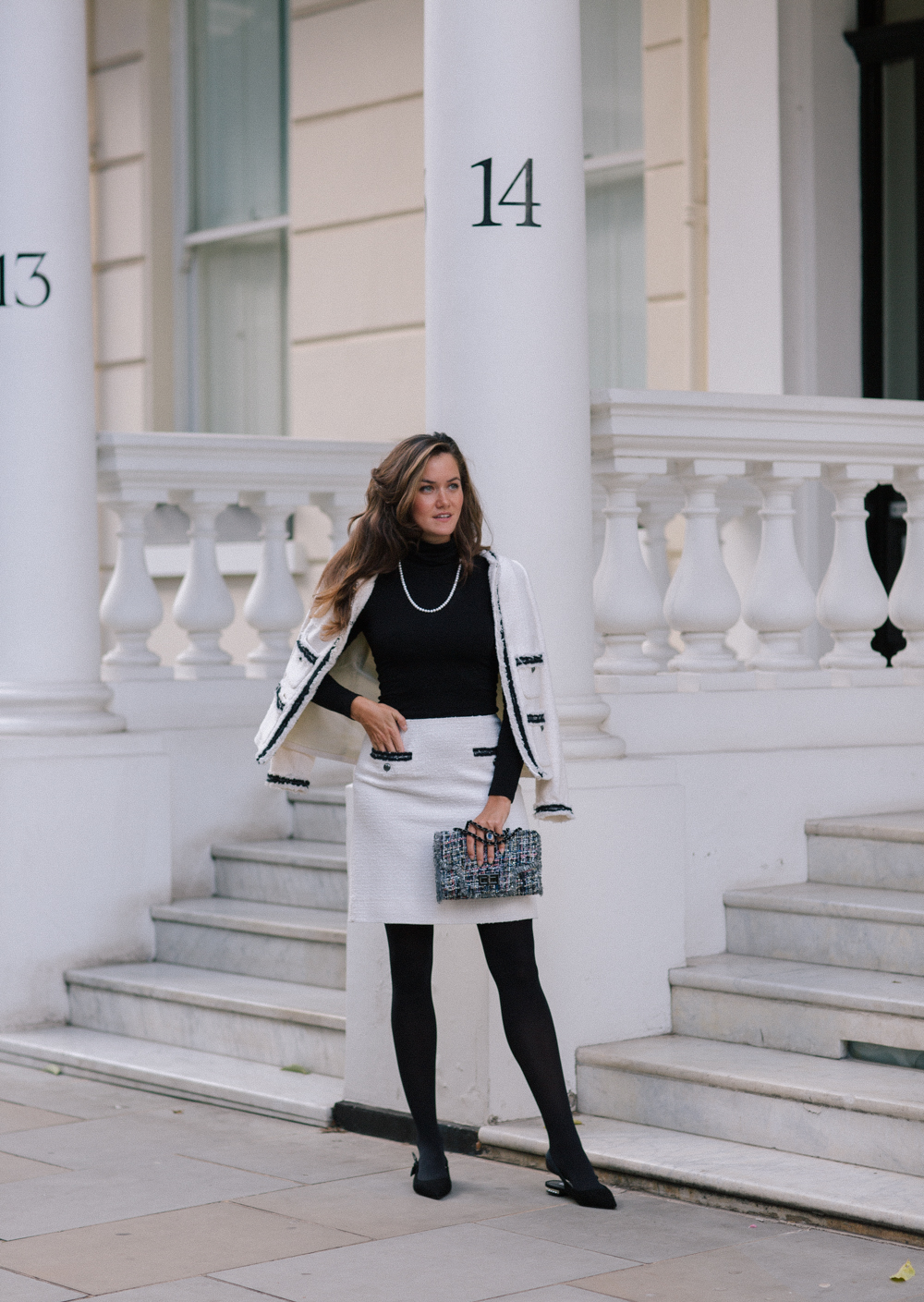 It seems the perfect, Coco inspired suit does exist.
And what's more I found it on the Great British highstreet, take that Paris!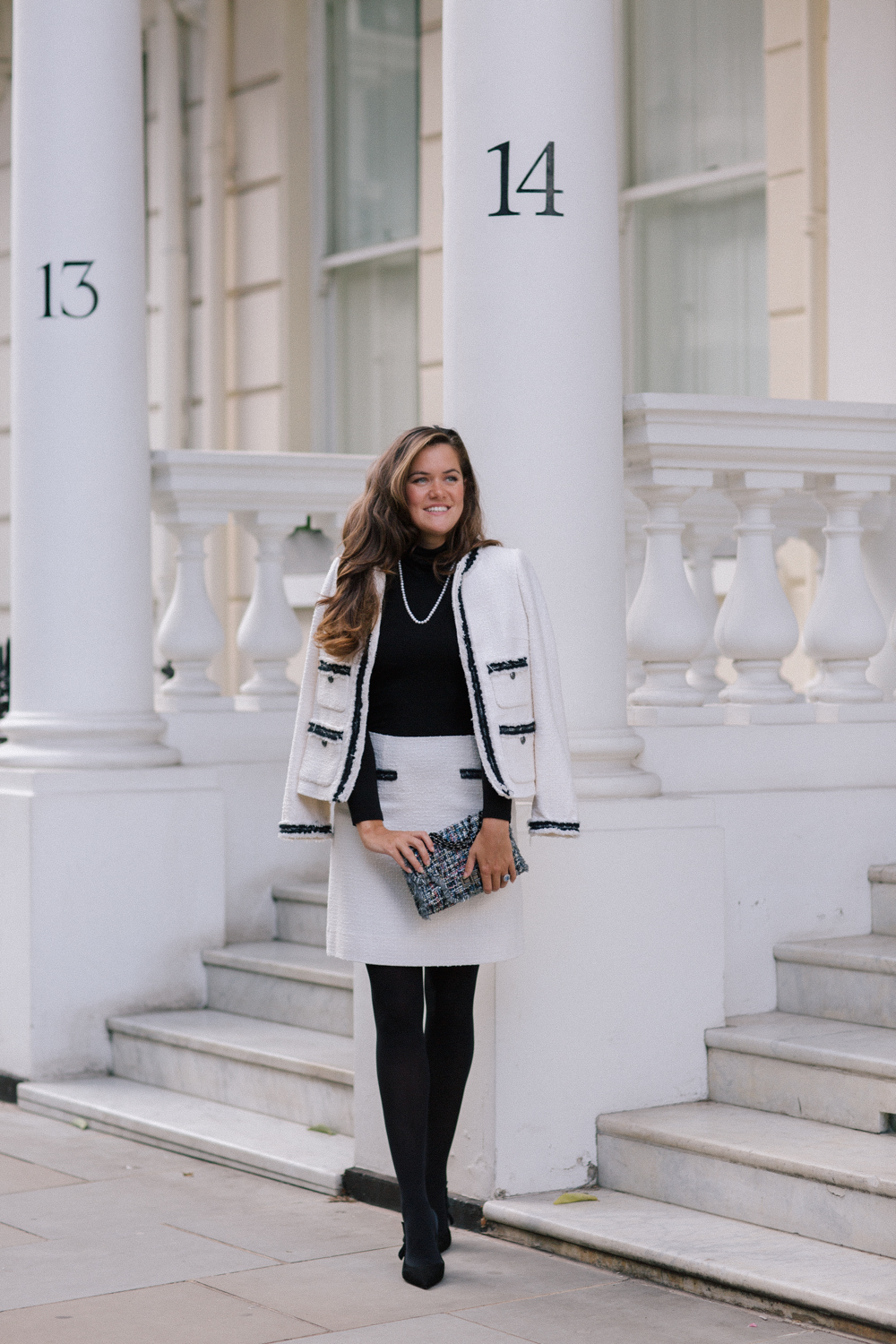 In fact, now I come to think of it, everything I'm wearing is highstreet. Can you guess which shops?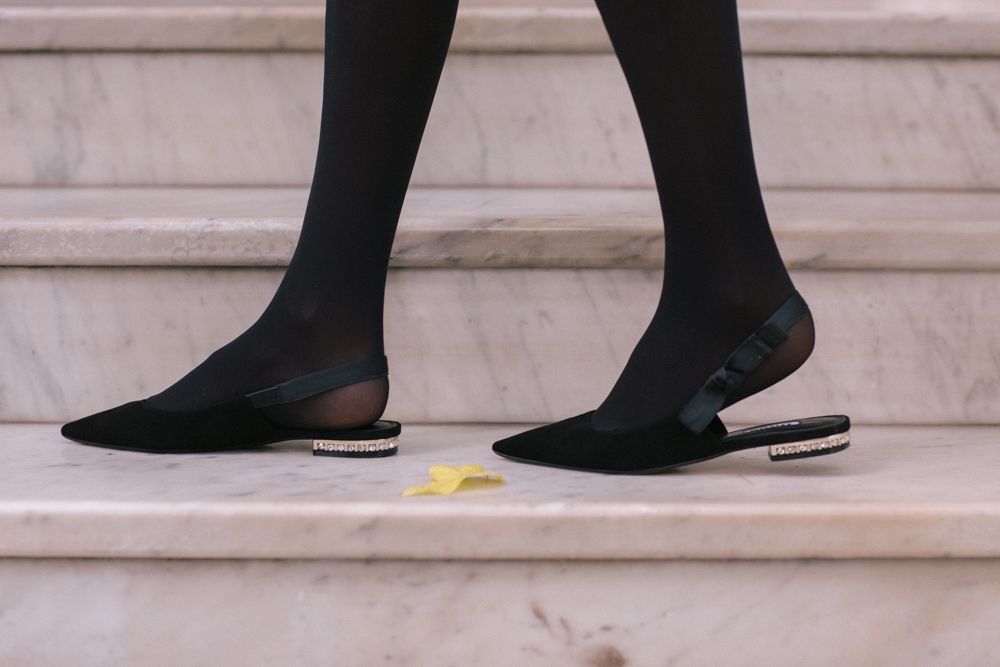 Cream suit jacket // Matching skirt
Black silk poloneck // Black tights
Tweed handbag // Slingback shoes
Ad - Shop this post