The days are growing shorter.
The nights a little longer.
And both are altogether a little colder.
Soon enough you'll find yourself wanting to cosy up with someone, sit hand in hand, glass of wine in the other, while the rain pours outside.
I know just the place.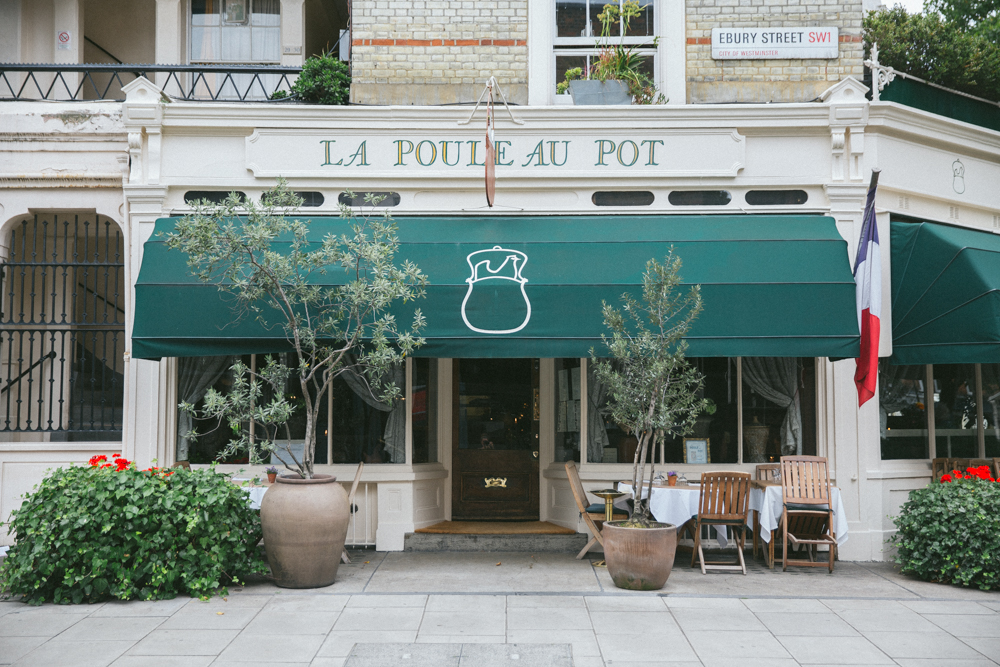 One of London's cosiest restaurants.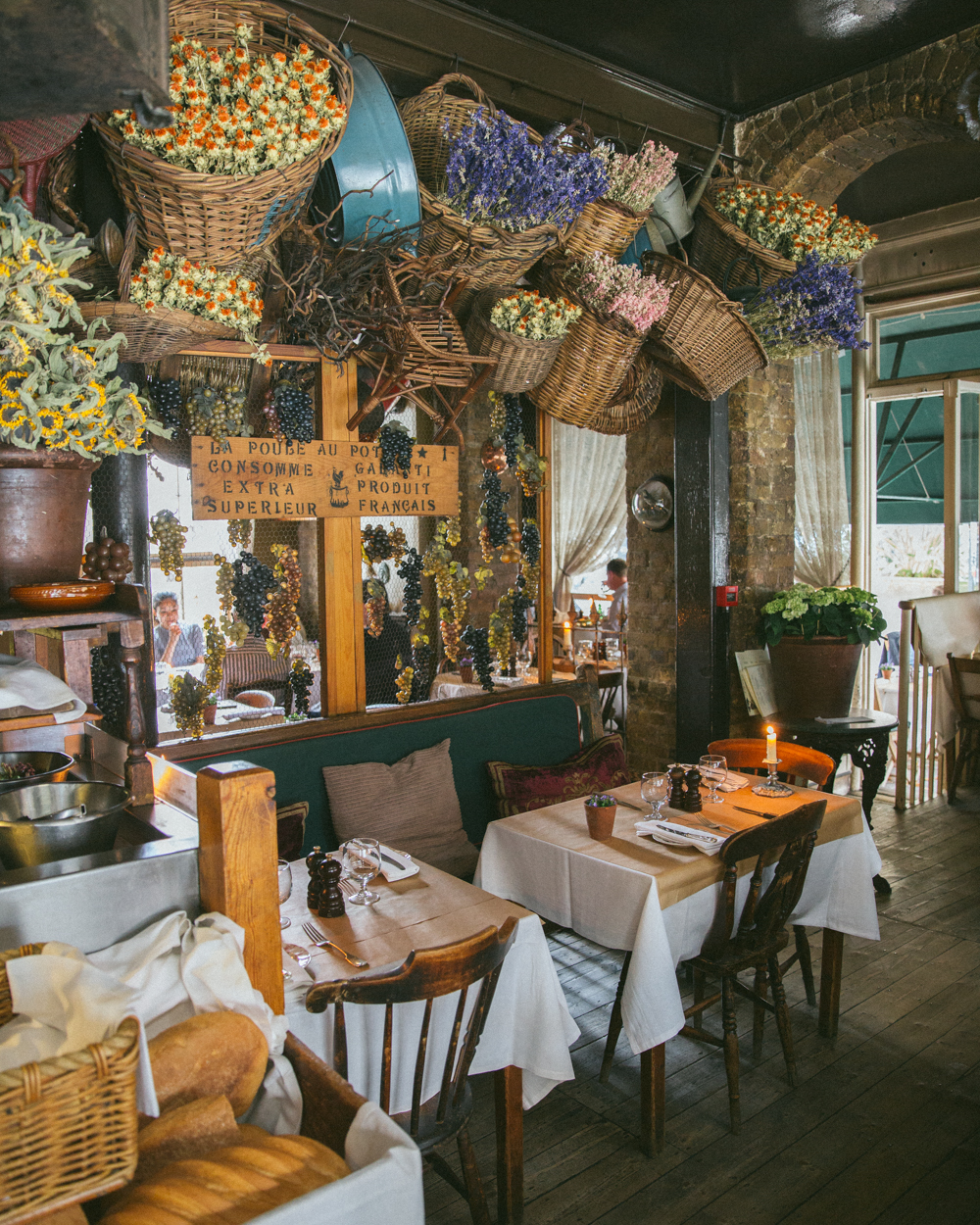 All the charm of the French countryside, this side of the channel.
Le Poule Au Pot is something of a Pimlico institution.
A favourite of locals, but well worth a trip if you live a little further afield.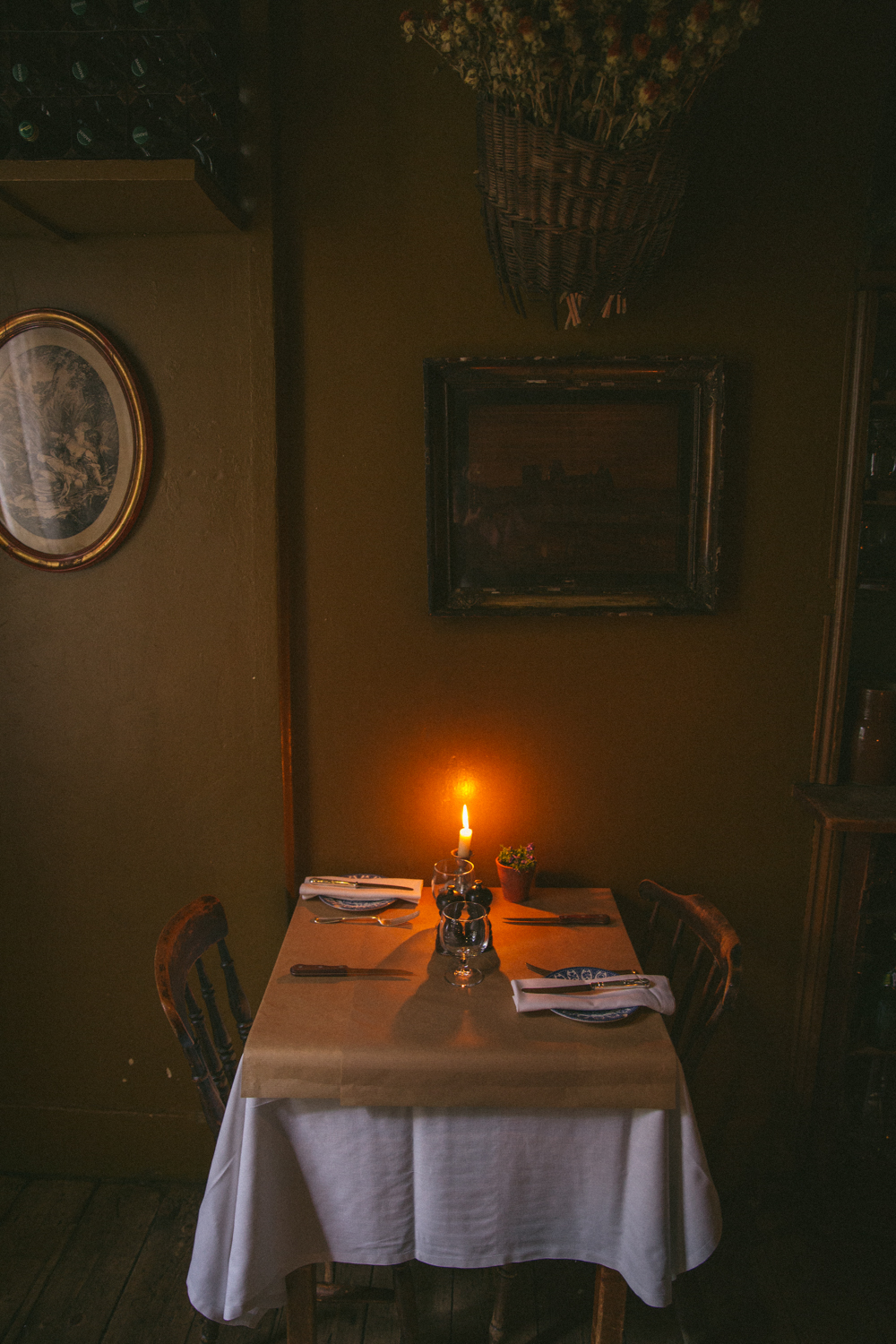 Full of cosy little corners, the gloomy mix of dark interiors, flickering candlelight and lace filtered windows makes everything look like an old painting of a long forgotten place.
Meals start as all good French stories do, with champagne, proper carbs and butter.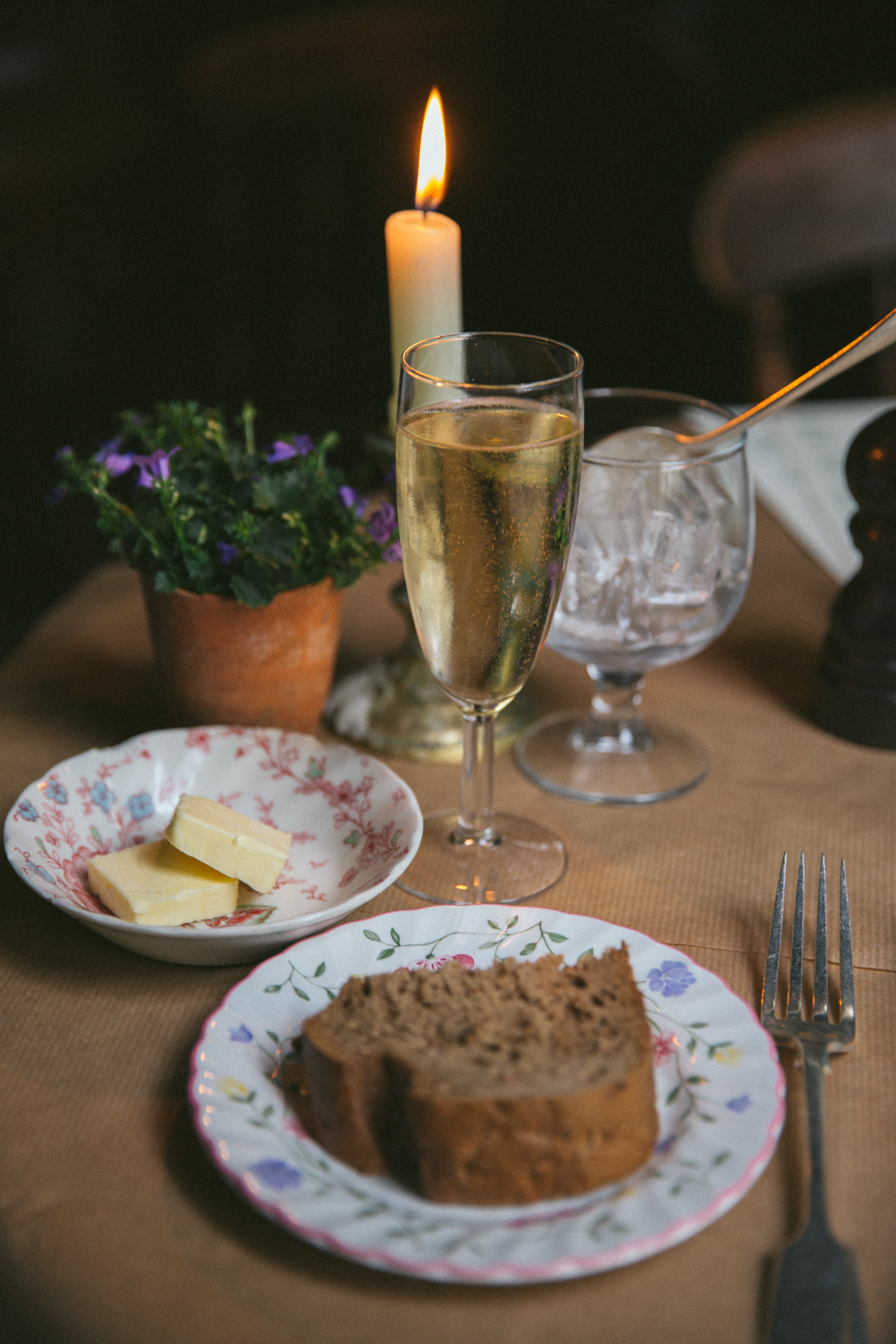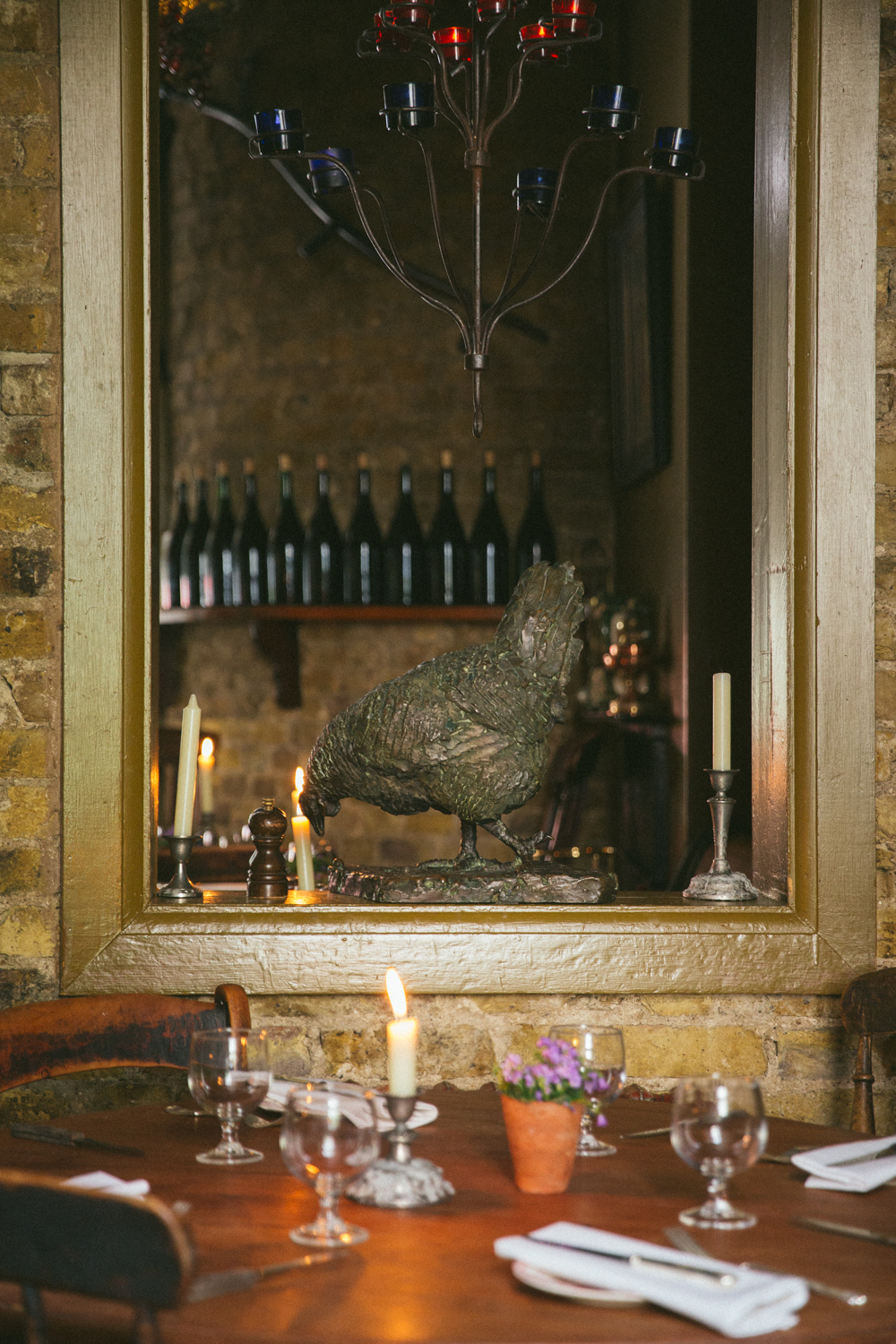 My date ops for scallops swimming in lemon butter.
Seared to perfection, a beautiful classic.
While I choose something a little more buttery!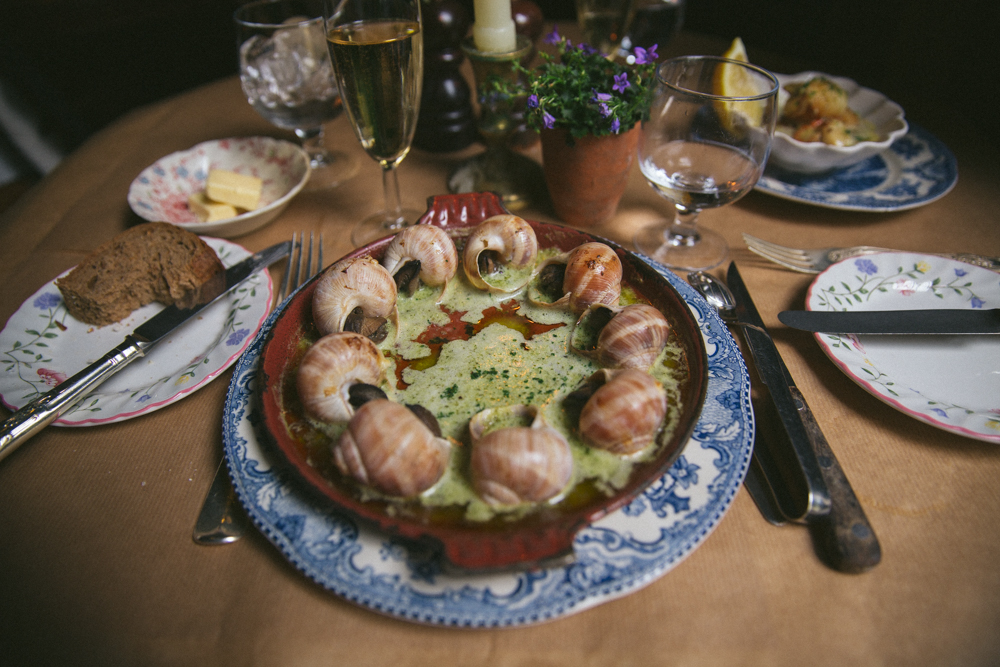 Plump snails in a pool of garlic butter.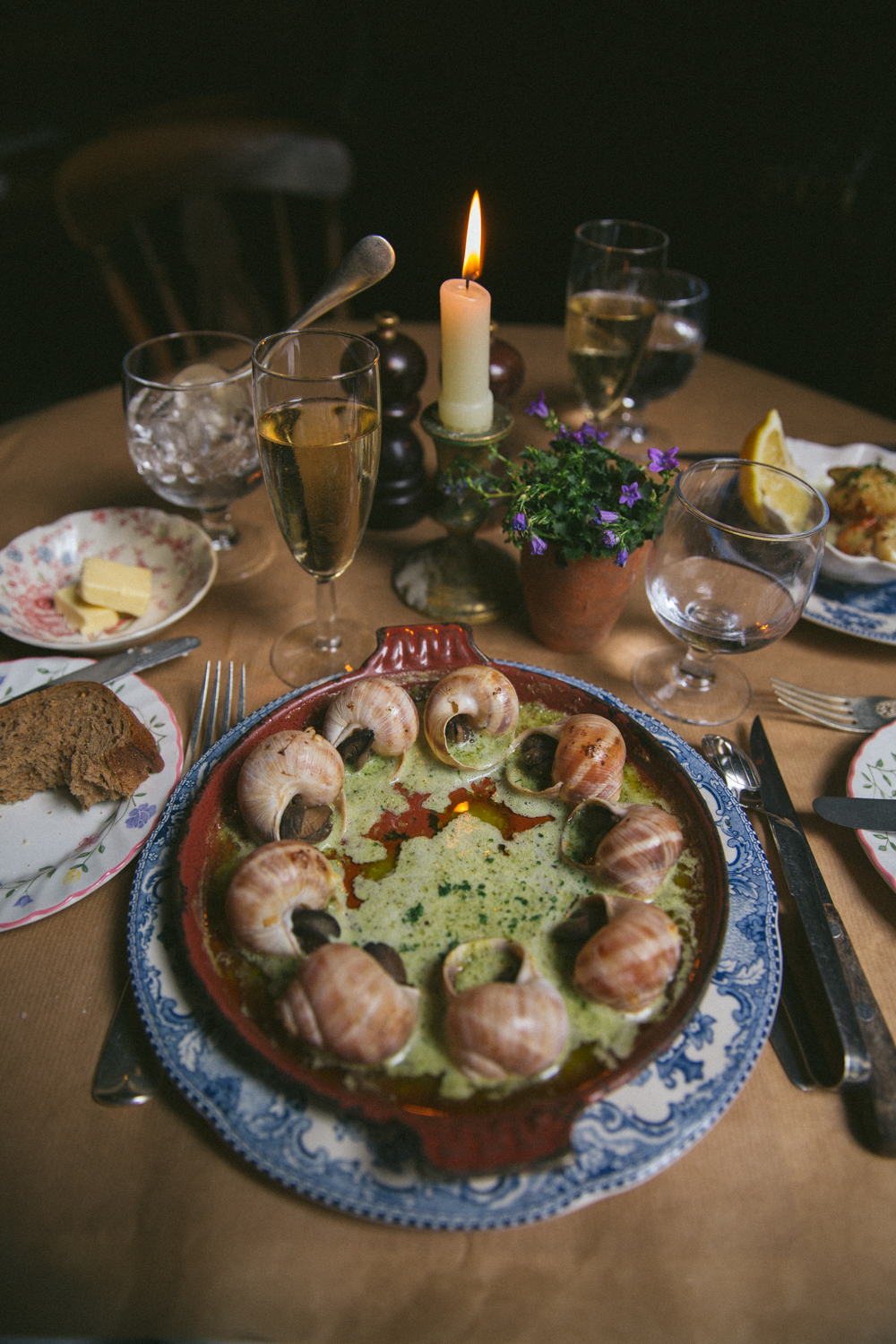 Made for dipping.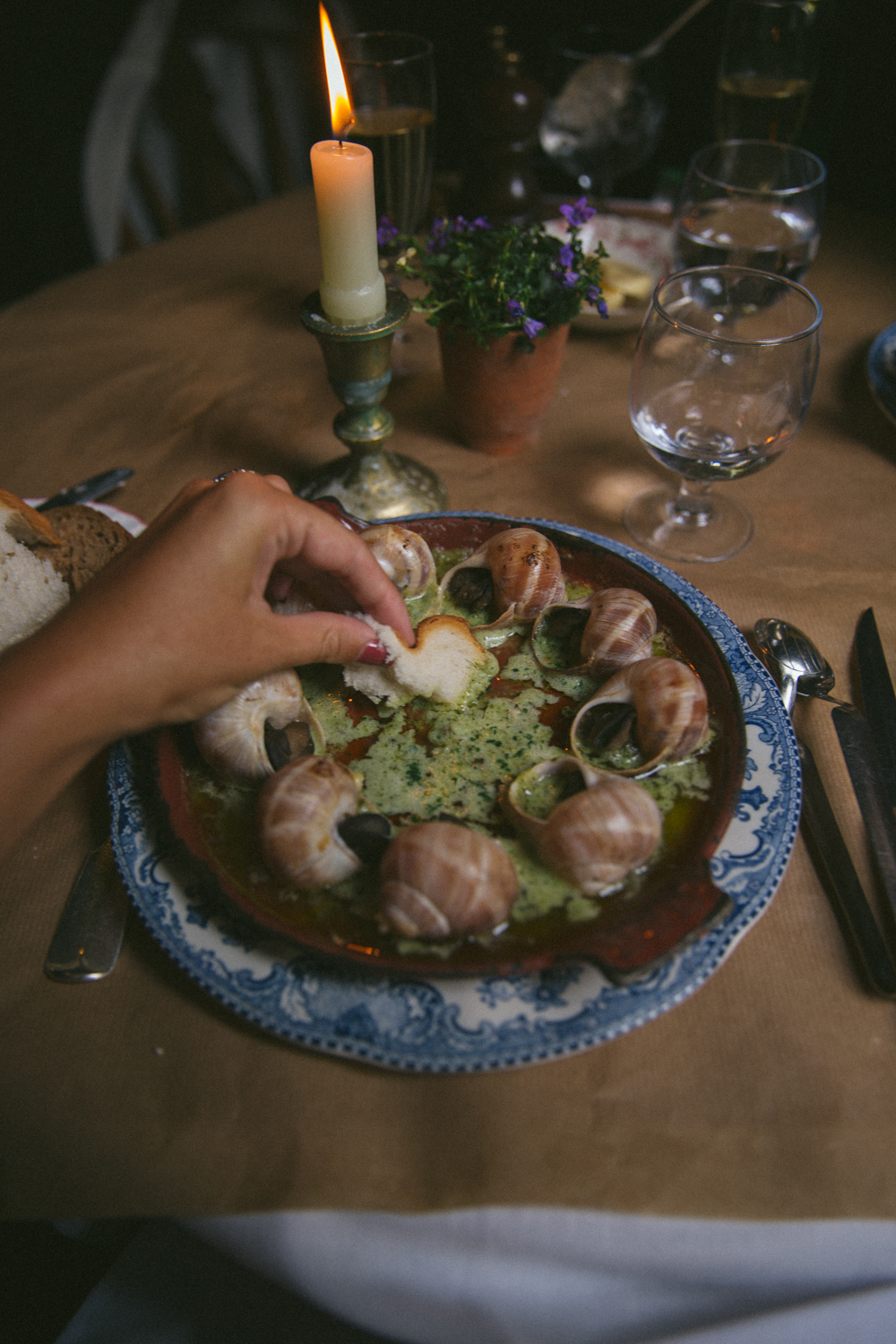 He chooses the classic, Poule Au Pot.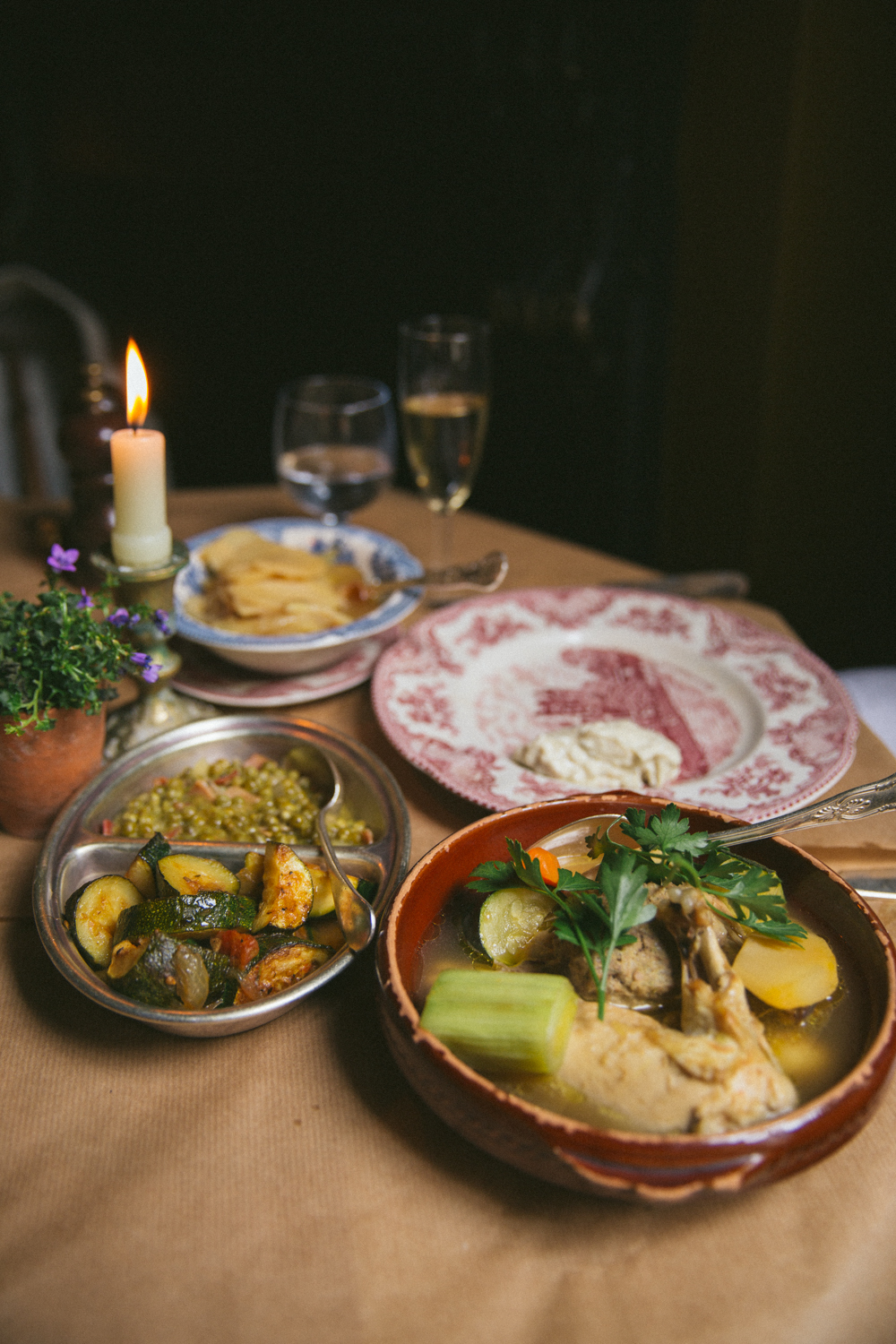 Which comes falling off the bone, served with veg and decadent dauphinoise potatoes.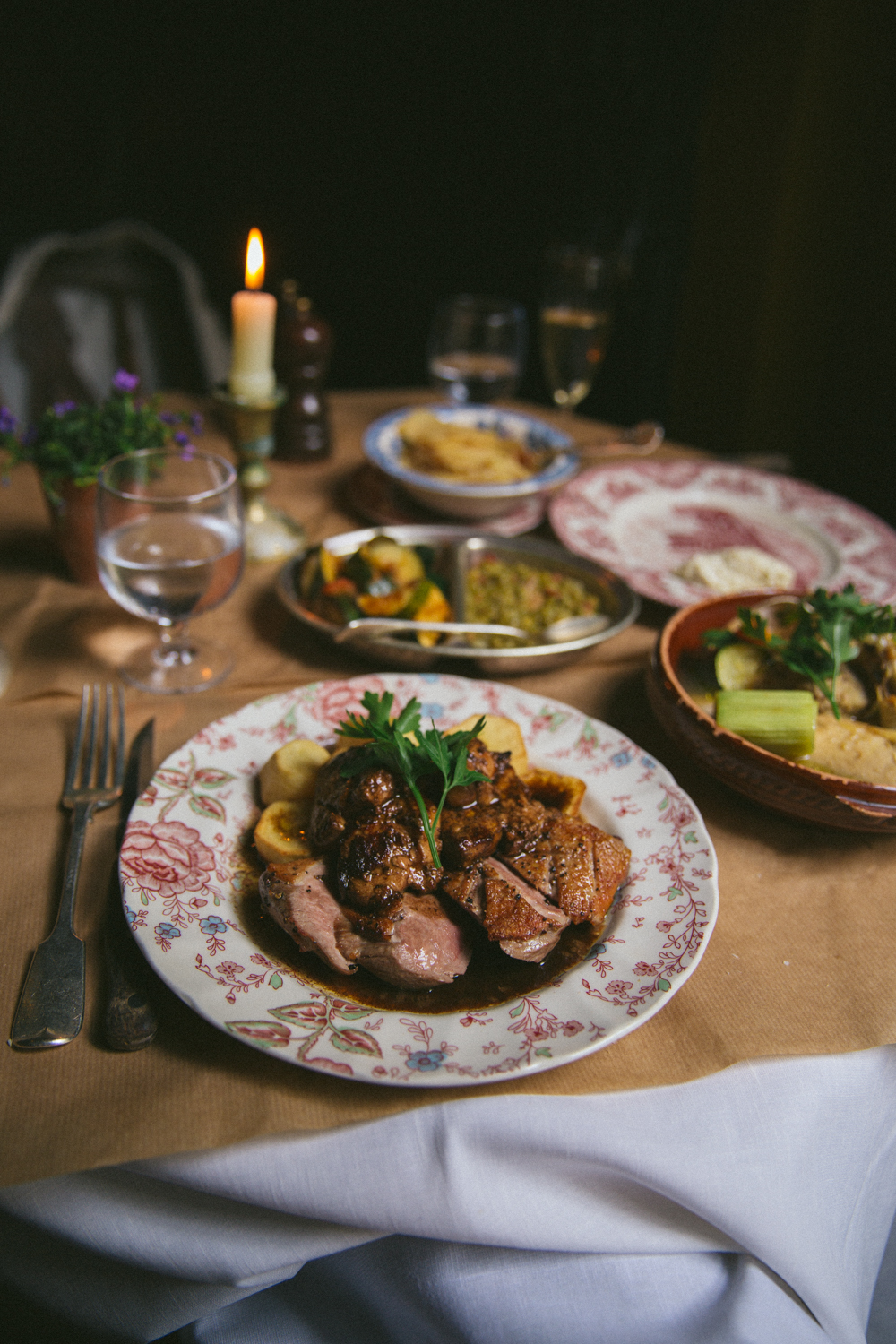 While I have duck, drowned in the most spectacular sauce, with fried fluffy potatoes for mopping up.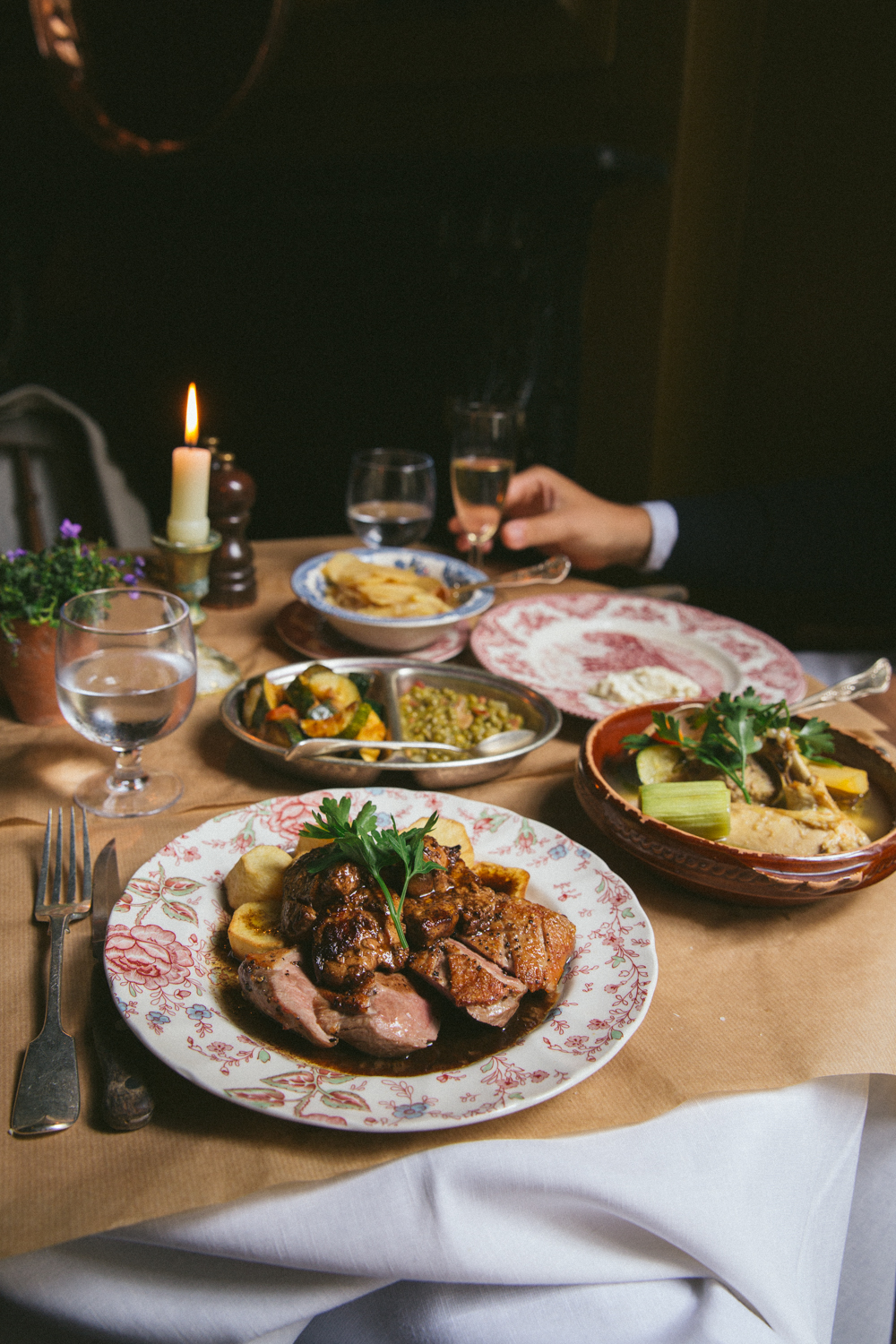 A perfect Sunday lunch, if you're looking for one.
Pudding, this time, was a shared affaire.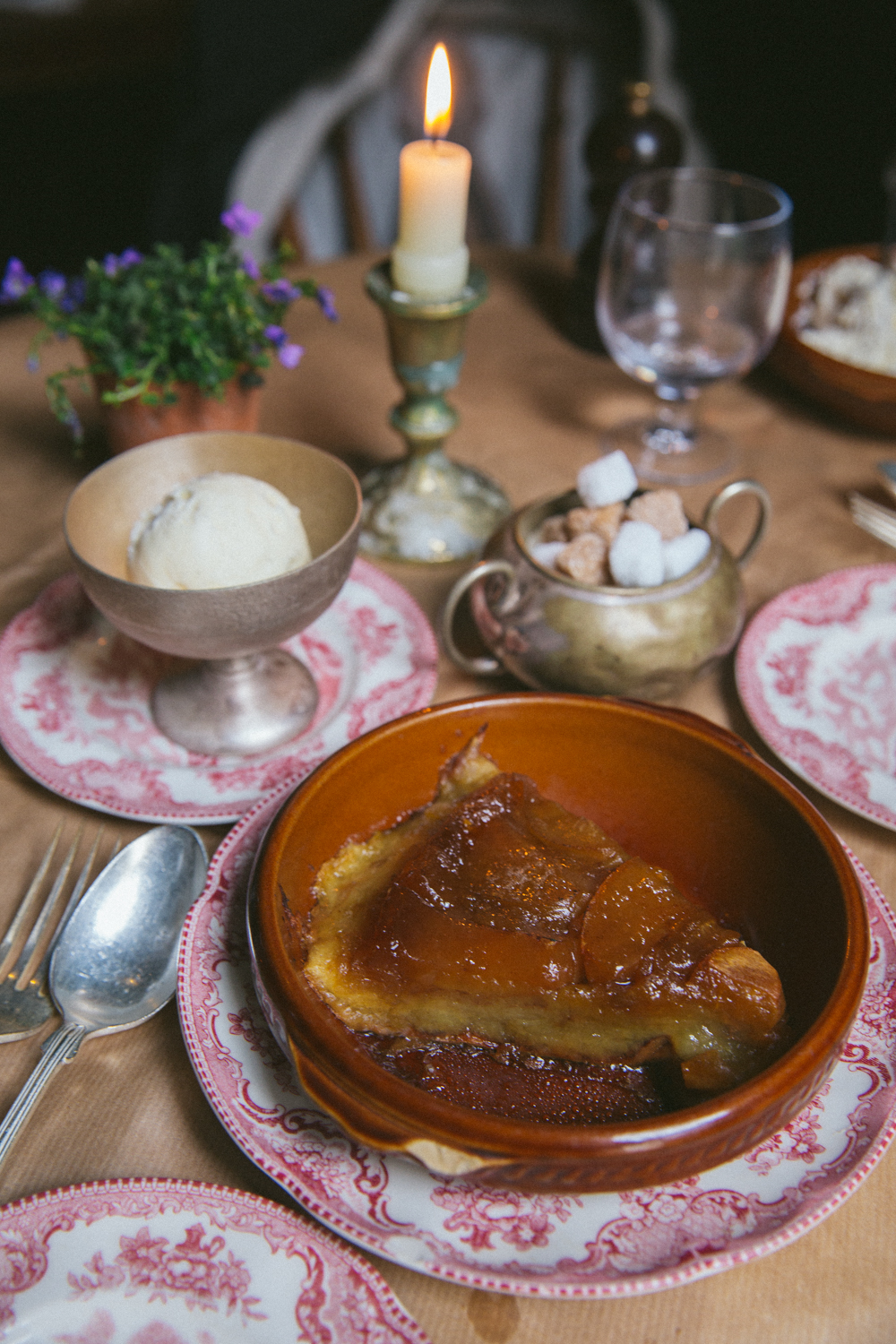 The best tart tatin you will ever have.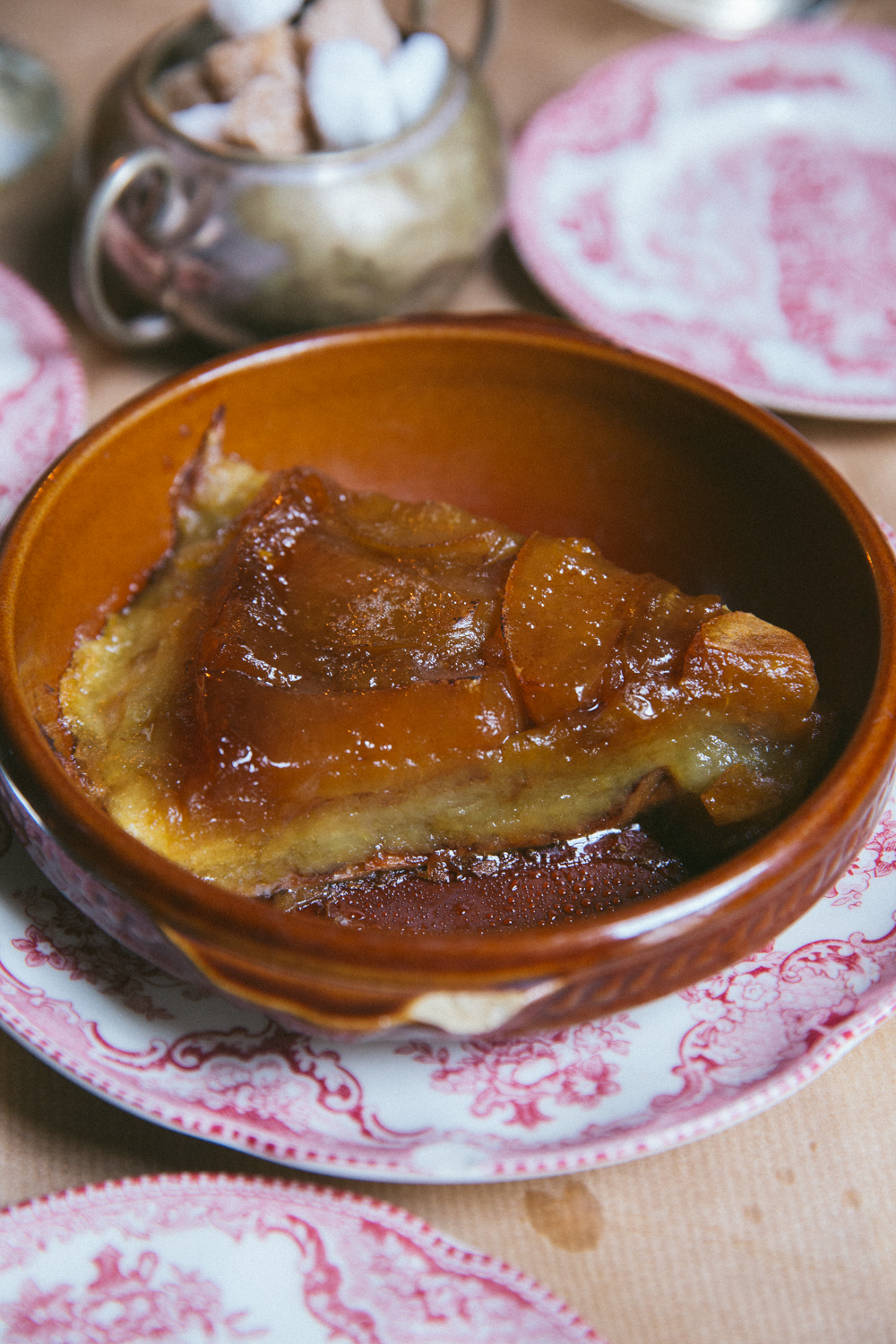 With a scoop of vanilla.
Just what Autumn calls for.
Put Poule Au Pot at the top of your To Do list. Go on a date, go with friends or take mum and dad. Great place for meat eaters and wine lovers, though I took a vegetarian the other day who loved it. Might be tricky for vegans.
Find them on the border of Pimlico, Belgravia and Chelsea:
231 Ebury St, Belgravia, London SW1W 8UT
Open for lunch and dinner every day until late. Book a table! 020 7730 7763