Do you know I had almost forgotten all about this post?
Yet again another summer has all but sailed by and I feel like I blinked and missed it.
A few too many adventures and my mind is scrambled. I don't even know what day it is!
So please forgive that this post is a little late. Thankfully it still hasn't gone past its sell-by-date.
If you feel like you could use a little weekend getaway between now and… let's say, October… then I know just the place.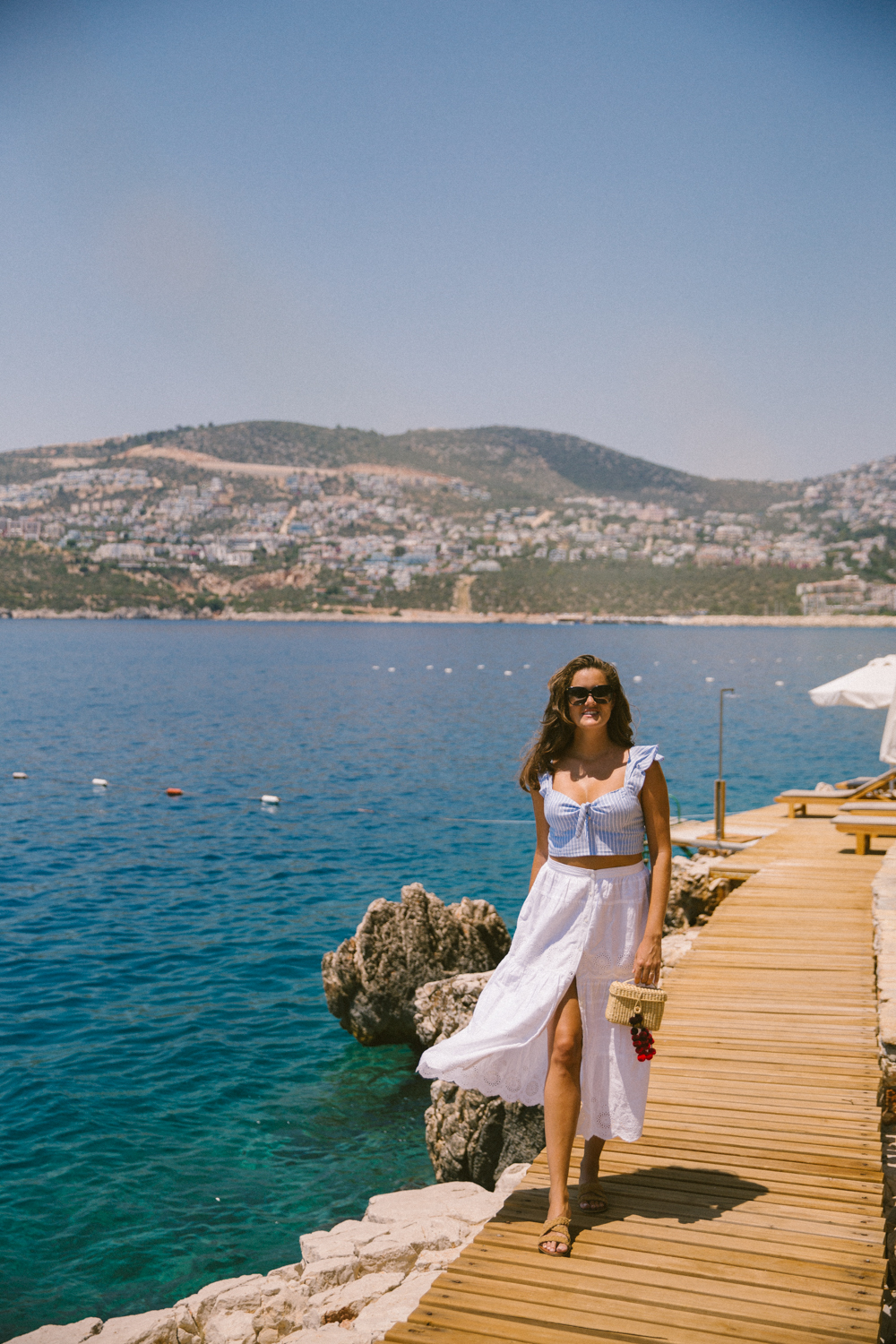 Hop on an Easyjet flight outta London, touch down in Turkey and step into your own private paradise.
Striped top // Button up skirt (half price)
Pom pom basket // Braided sandals (half price)
Ad - Shop this post