Roussillon is quite simply one of the most beautiful and extraordinary villages I have ever visited.
It may not be far from Gordes, but in other ways they are worlds apart.
Firstly, unlike the famous Gordes, no-one I've spoken to has even heard of Rousillon. Secondly, while Gordes is carved from beautiful golden sandstone, Rousillon is entirely pink!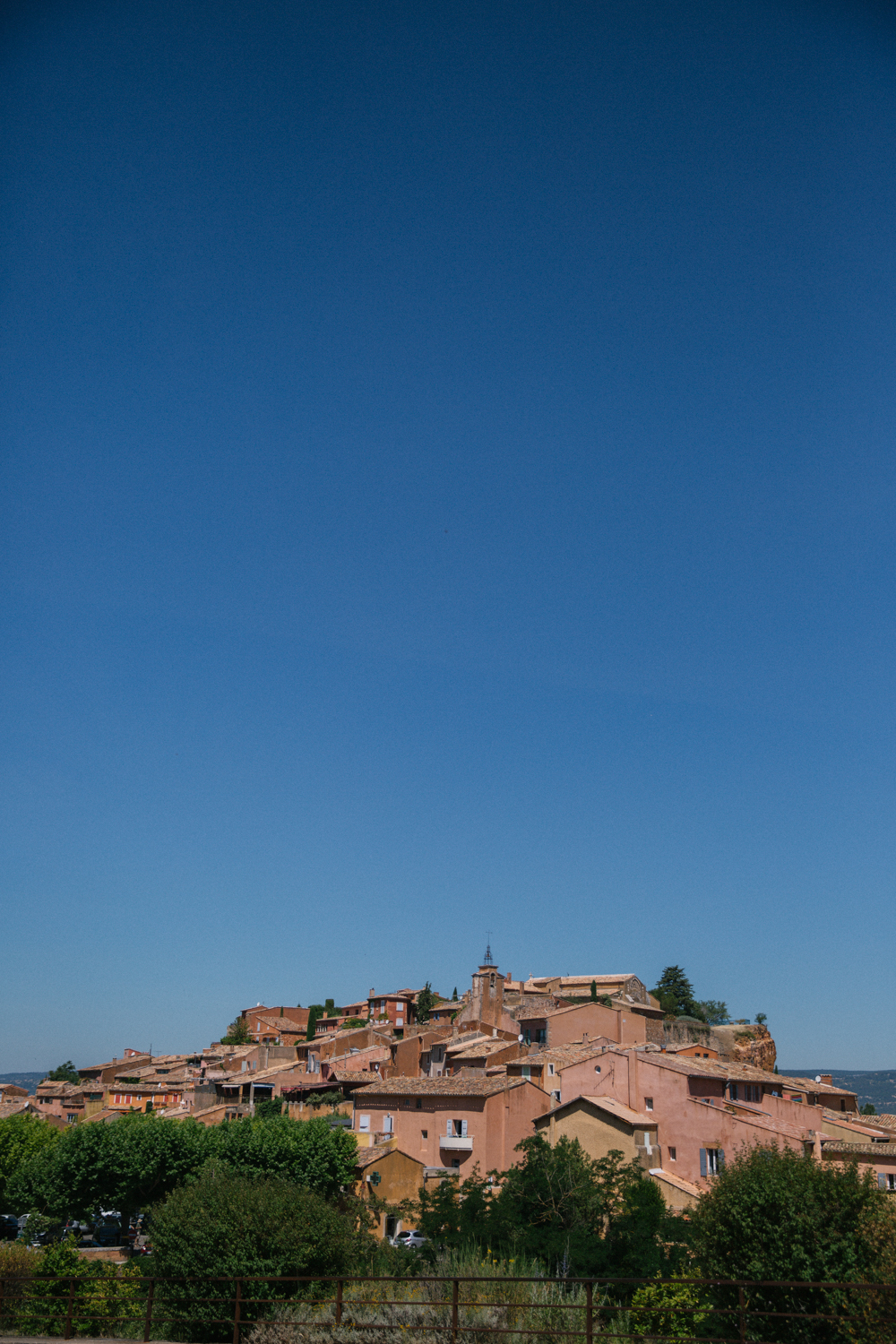 A village sprinkled on top of a rolling hill covered in lavender, built in every shade of pink you can imagine.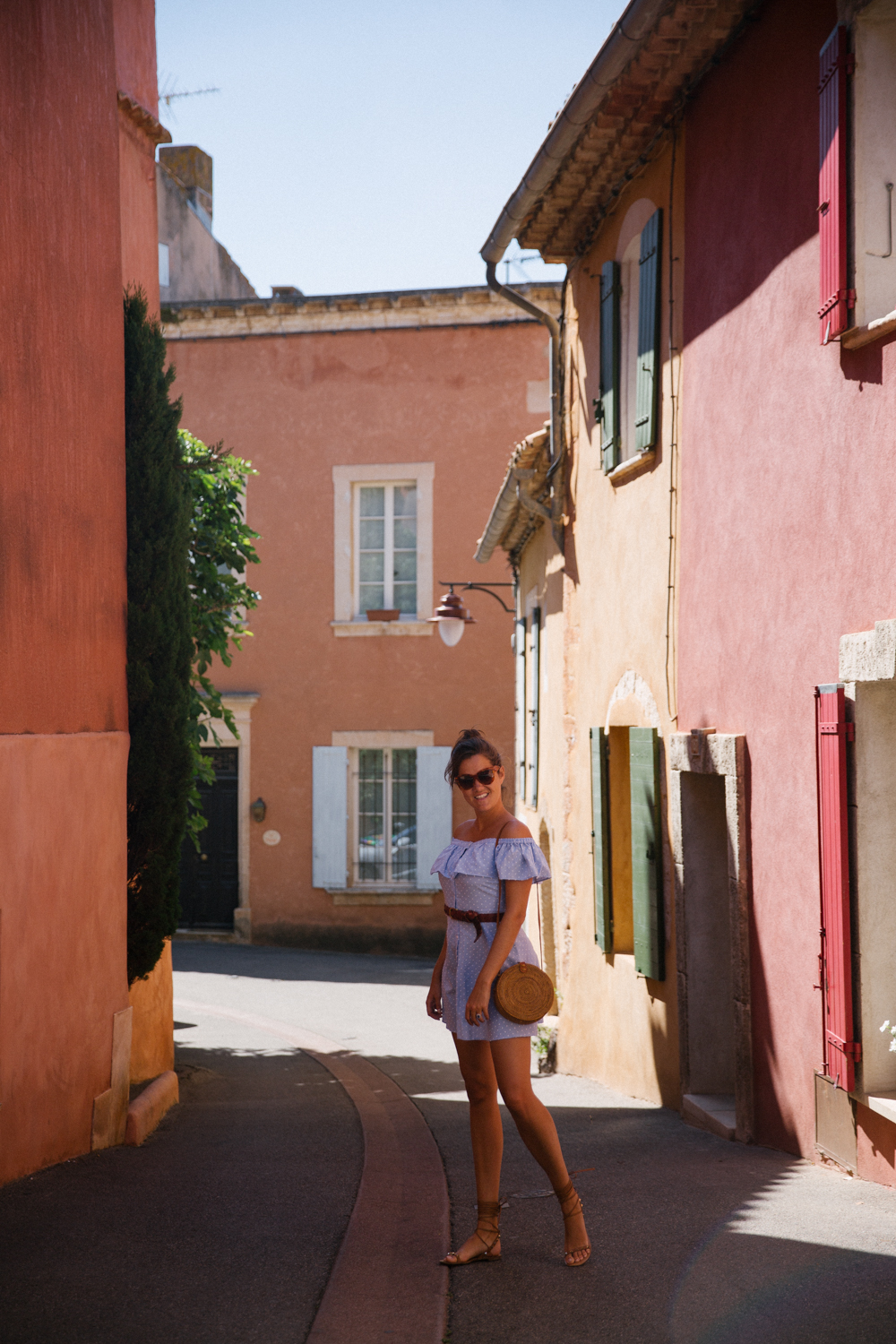 From the palest shade of iced rosé…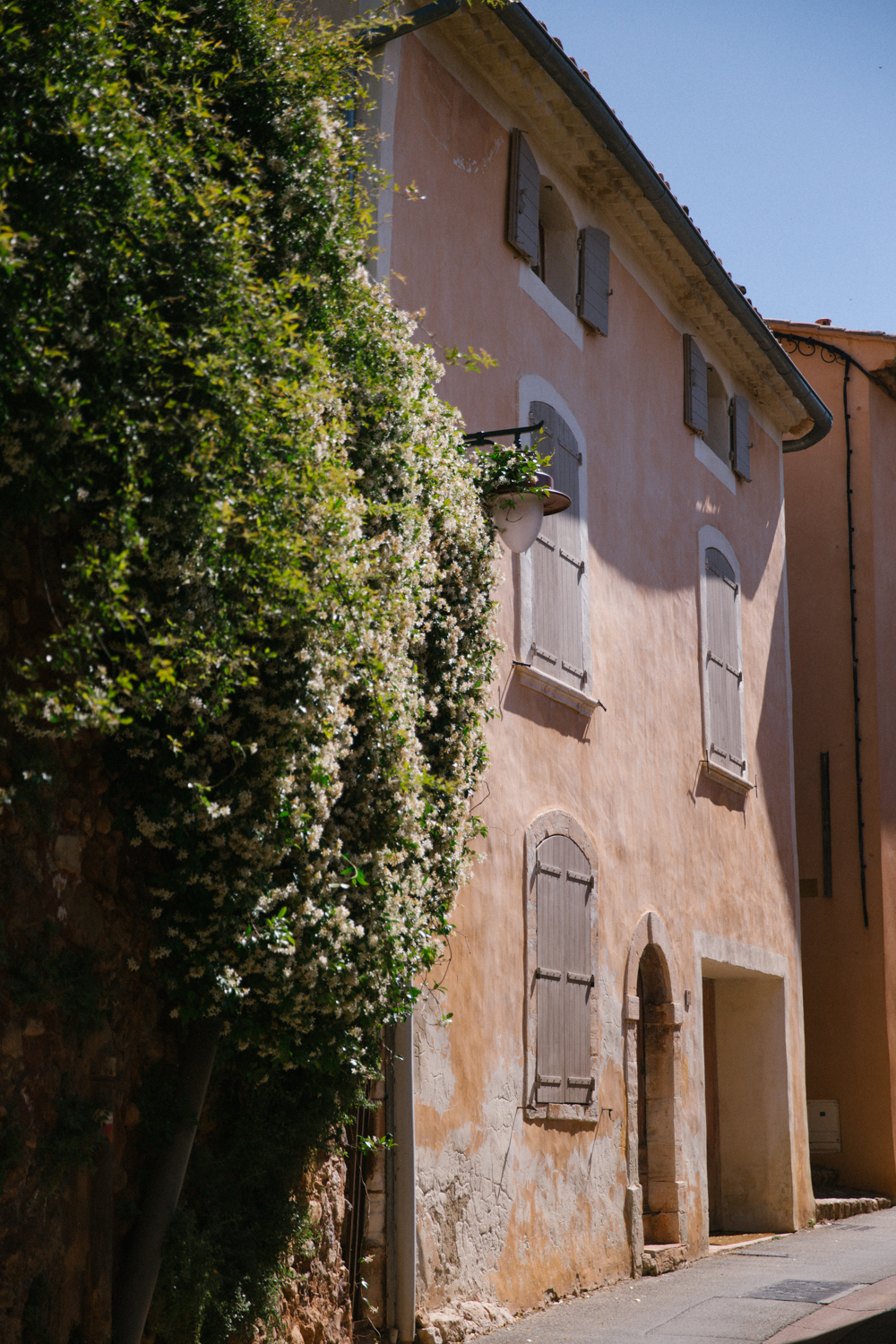 …to deeper Tuscan tones.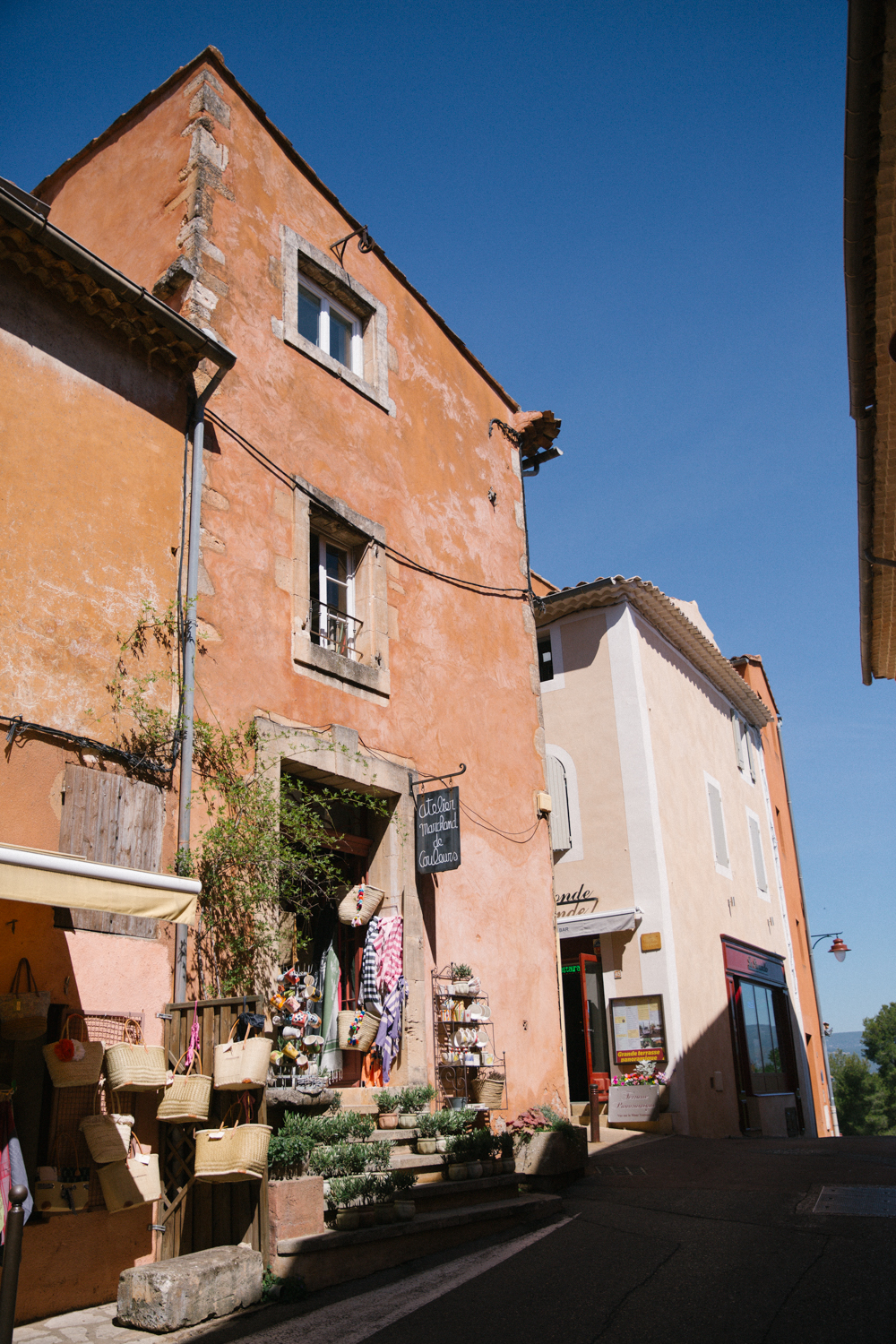 The little town is awash with colour.
Provencal blue shutters mirror the sky above, making it feel as though you're wandering through an old painting.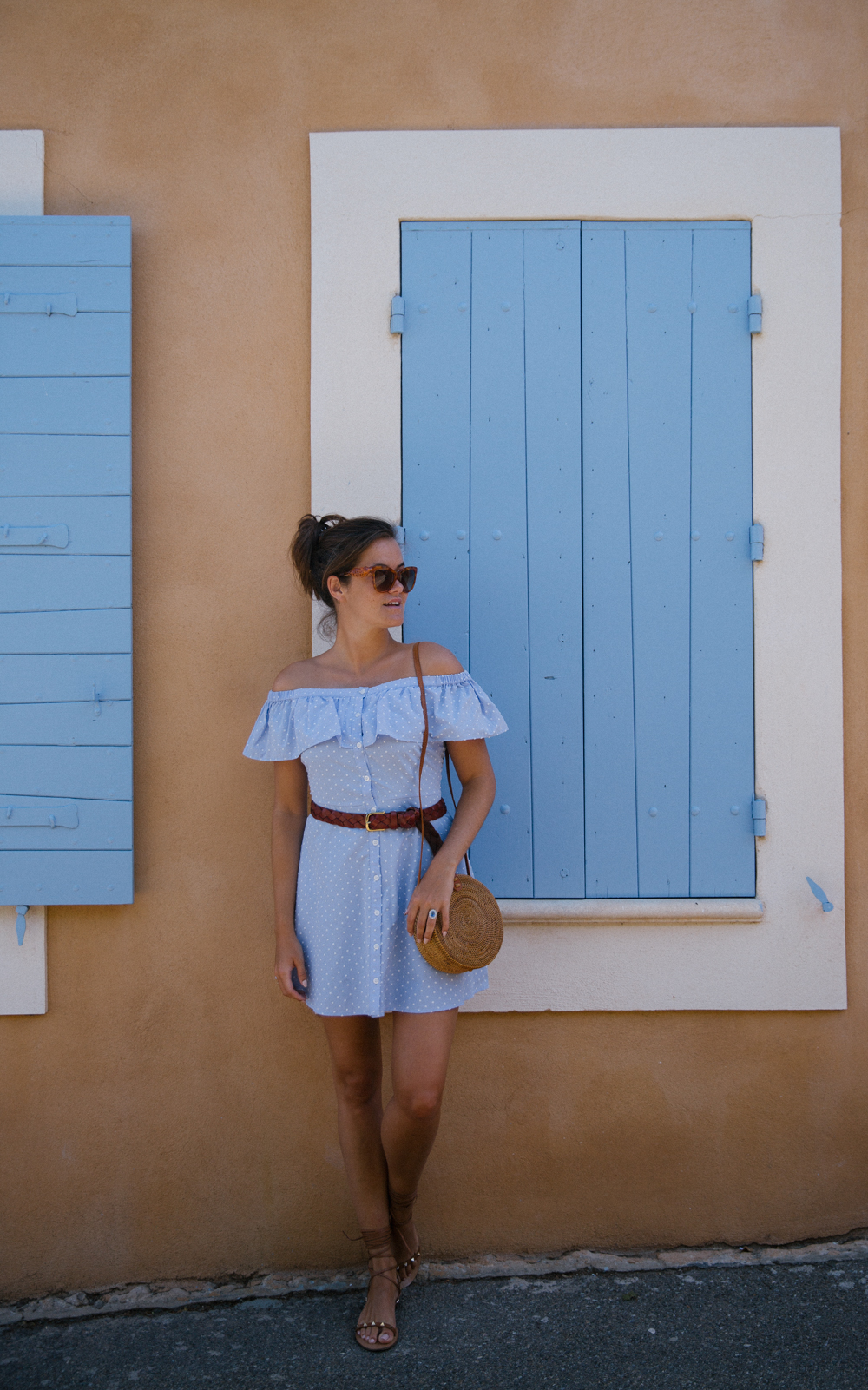 Dolce sunnies (half price!)
Braided leather belt // Round basket bag
Ad - Shop this post