Trasierra is, quite simply put, one of the most wonderful places I have ever been to.
They describe themselves as "the hotel for people who don't like hotels" and I think it suits them perfectly.
Built by Charlotte Scott (the owner) from a ruin, it's a boutique hotel unlike any other.
Come on in, I'll give you a sneak peak.
There are 15 bedrooms, all scattered around the property.
Everyone has their own space, privacy and most importantly – peace.
It feels like a tiny village has grown up out of Charlotte's garden.
Bursting with orange trees, figs, aloes, flowers, herbs, wisteria, roses, you've never smelled anywhere quite like it!
Cleverly designed with pockets of seating hidden around every corner, even at full capacity you'd feel you were here all alone.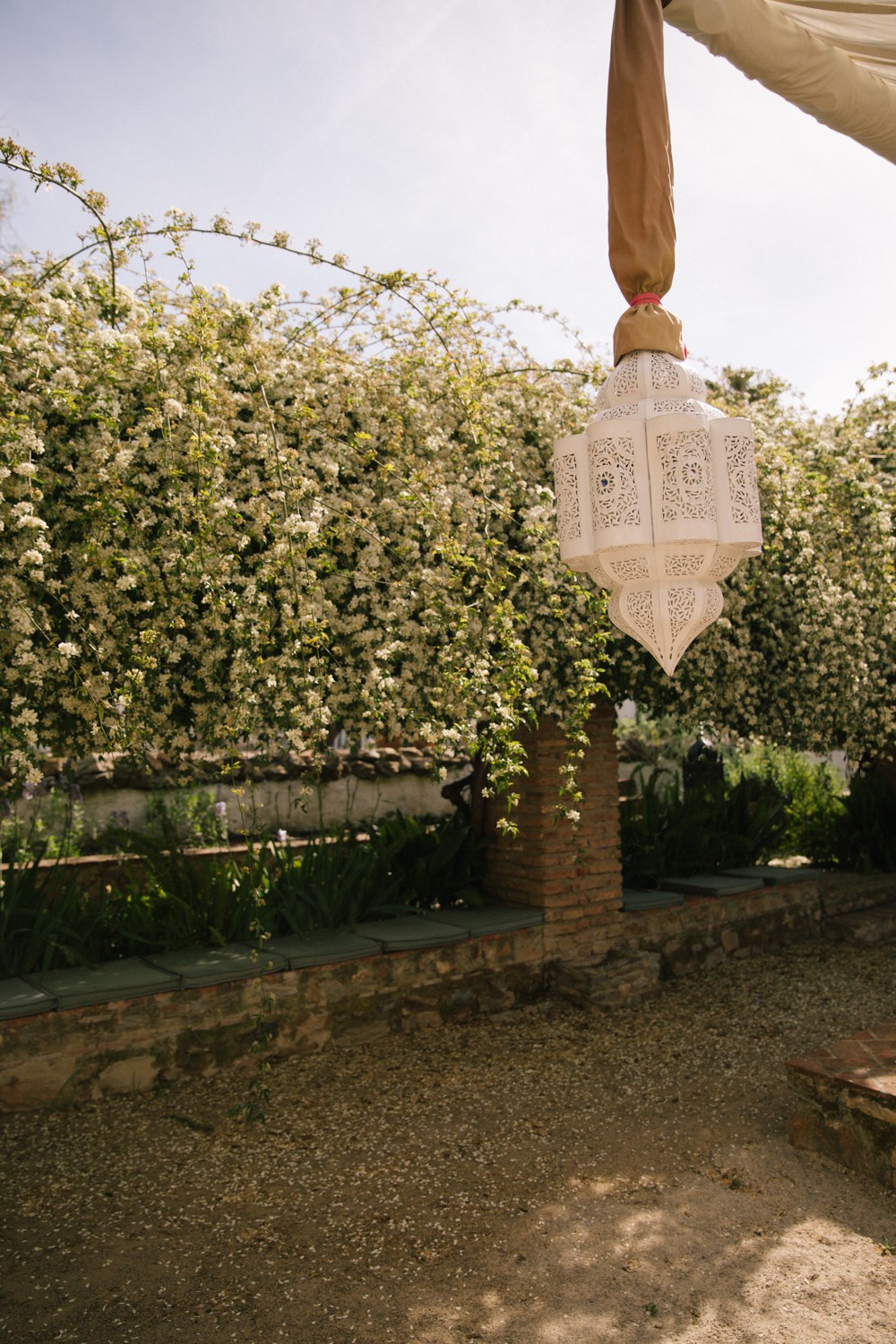 When pushing past bougainvillea or ducking under rambling roses, it's hard not to feel like Mary Lennox looking for her little bit of earth.
Each of the rooms has its own terrace, for tea and the morning papers.
We might be in Spain but some British traditions never die!
There's a bar, for cocktails and sunset.
And a huge pool to pass the time until then!
The old church has been converted into a surprisingly cosy sitting room, where supper's served in the colder months.
Our particular room, The Yellow Room, was hidden away beneath a pale blue porch.
It has its own sitting room, complete with enormous pink sofa (yes, I sent a picture to Jules!), a cloud of a bed, a dressing room and a bathroom complete with tented roll top bath.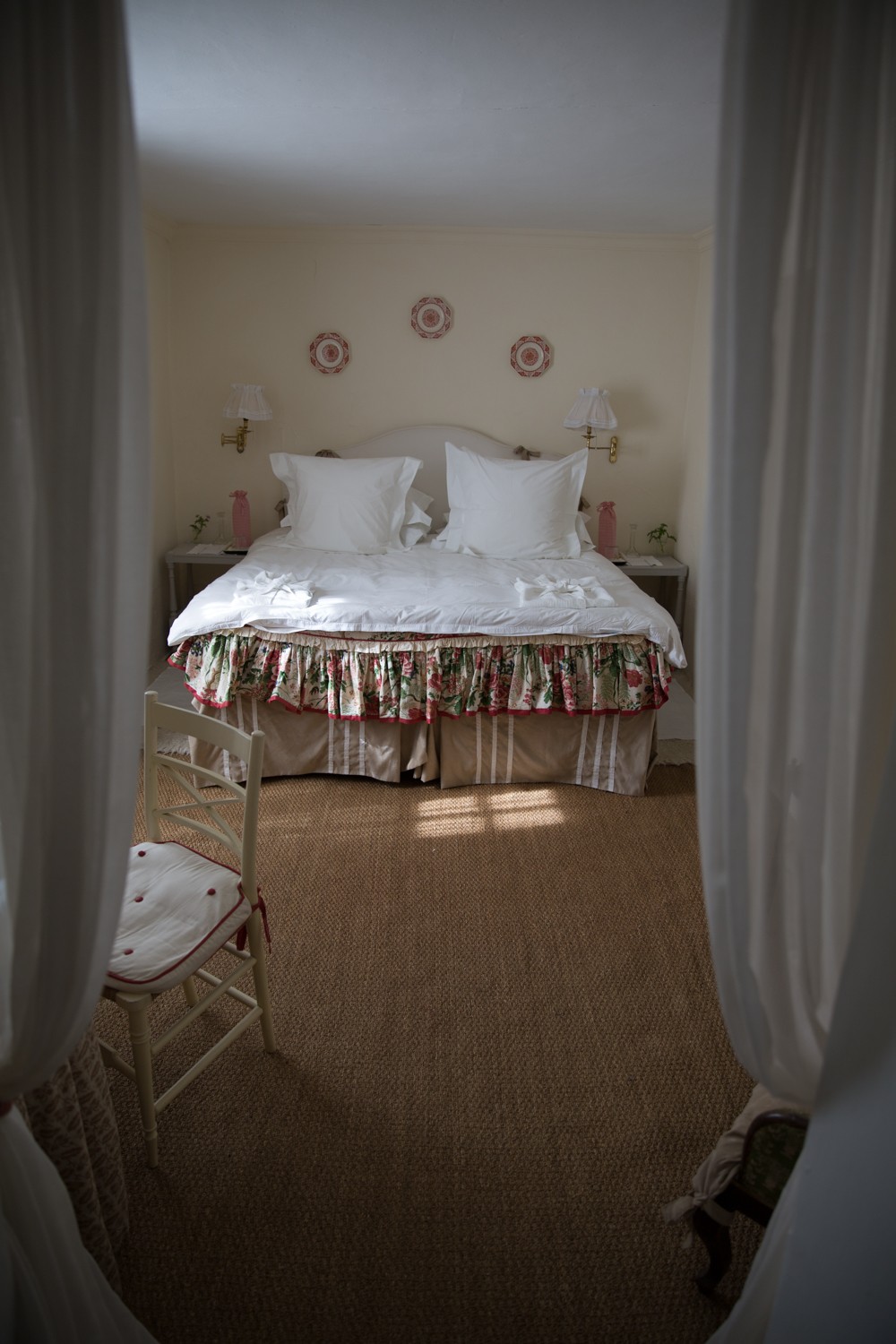 Our days at Trasierra were spent walking in the olive groves, playing beside the pool, reading and snoozing.
Just a few days felt like weeks, I can't remember ever being so relaxed.
Much of that was down to the food.
I felt like a child again. In the morning we would eat a big cooked breakfast either inside beside the fire or out in the early morning sun.
Then come mid-morning snacks would appear, crudité and fresh guacamole mostly.
Then lunch would be a cold soup, gazpacho, ajo blanco, beetroot, cucumber. Rich, smooth and refreshing.
Followed by whatever the chef thought would be nice. No menus, no messing about. Just eat what you're given.
Which, trust me, is no hardship when it's this good!
Mains range from squid (above) to schnitzel, fish, chicken and everything in between.
Served with veggies and salads from the garden, bread, sauces and a good deal of wine.
For the rest of the afternoon you're left to your own devices.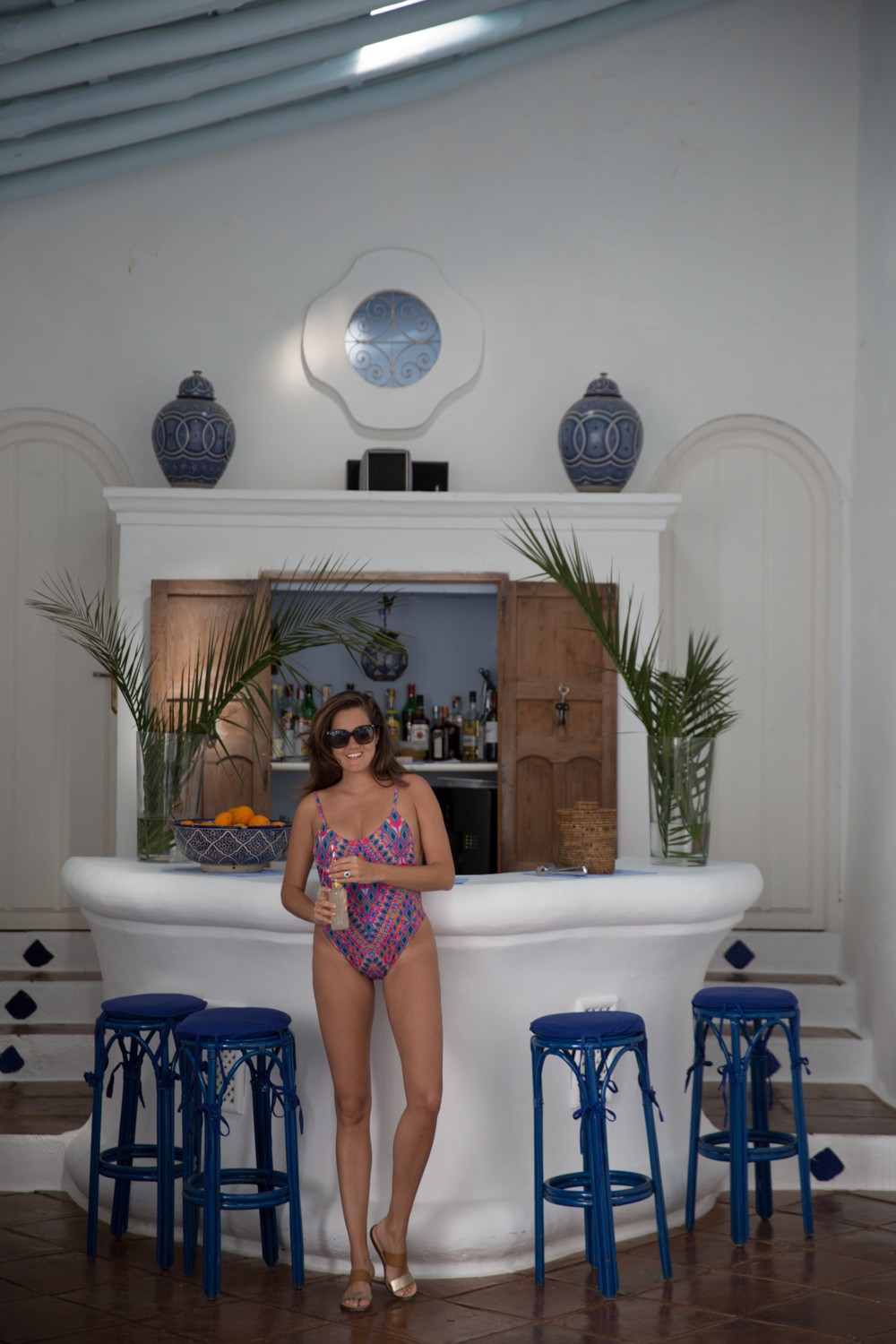 Then tea is served with cake'o'day.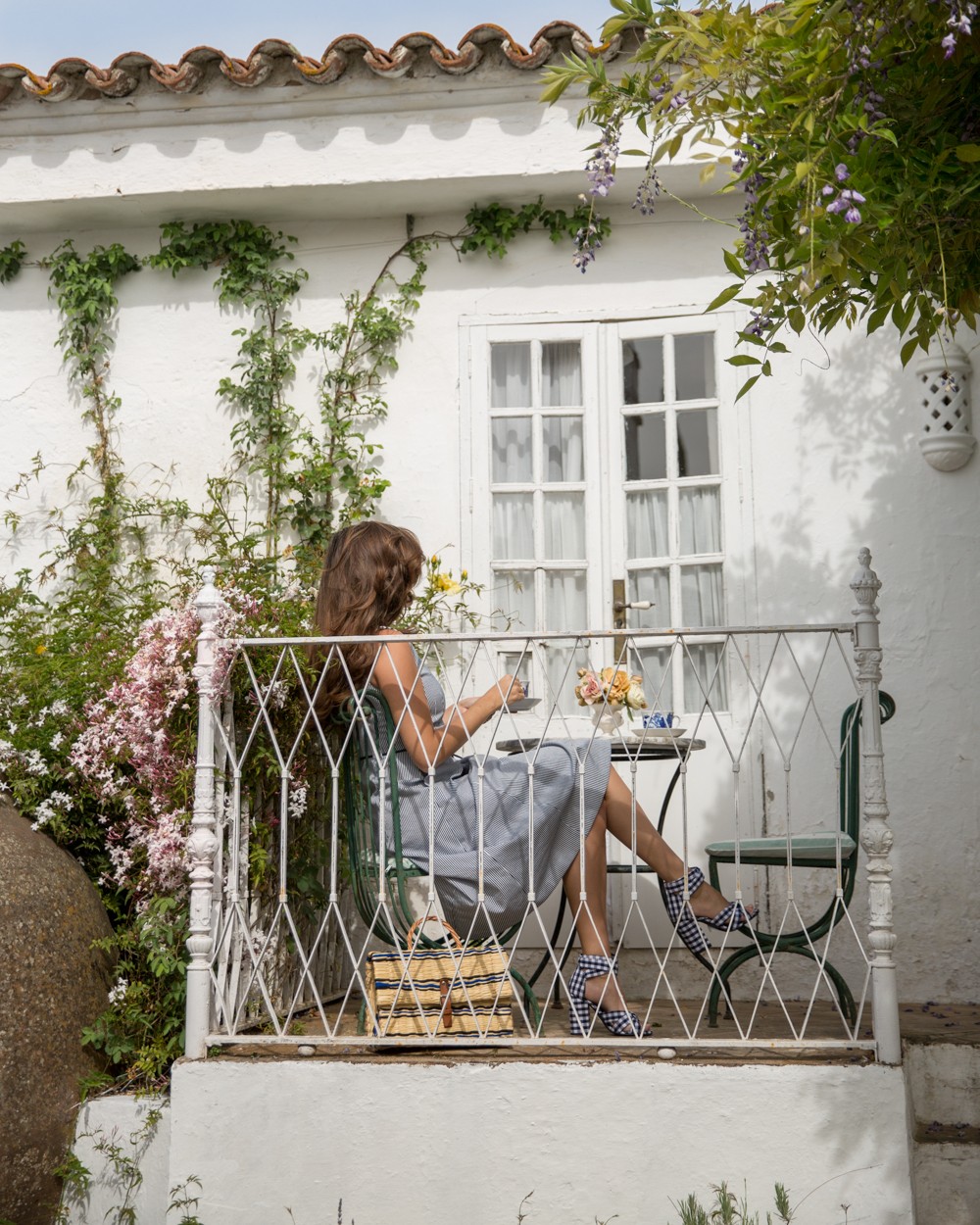 Followed by cocktails made by the utterly charming Olivier.
While they set up your achingly romantic table for supper.
Something they do all over the property, you never know where it might be next!
The running theme? Flowers from the garden, candle light and exceptional food.
Beetroot carpaccio, so fresh and beautifully simple. Grown in the garden, served with local olive oil, lemon juice, hazelnuts and herbs.
Fish, punchy salsa verde, rich sweet potato and spinach.
Followed by an orange tart I forgot to photograph. I'm going to blame it on the moonlight.
Another night we were led through a glittering aisle of olive trees, to our patio beneath the wisteria.
And on another, we were taken into the countryside where we dined beside a campfire while watching the sun set over the valley.
I really can't even begin to explain how magical our time at Trasierra was.
If you have a few days to spare this summer and want to truly unwind, I can't recommend it enough.
By the time it was time to head home, we felt refreshed, relaxed and incredibly grateful to Charlotte, Gioconda, Josephina, Olivier and the rest of the team for putting us back together again.
I didn't even realise we needed it!
Ad - Shop this post