It is positively warm in London today!
I mean seriously, wind the windows down, walk a bit slower, jacket off, warm.
Blossom is blooming, daffodils are bursting, there's a real risk of builders taking their shirts off any moment now.
Things are looking up!
The best bit? And the real reason for this hastily penned mini-post?
I have found the spring transition dress.
Call off the search. I have your winter-into-spring-into-summer-into-maybe early autumn-dress.
Beautiful soft, sturdy navy cotton.
With pockets!
The postman delivered it early this morning and I've worn it to all of my meetings since.
Smart enough for work, comfy enough for play and flouncy enough for parties.
Buttoned all the way up (and down) for a positively saintly look, or loosen a few for spring/summer casual.
I would have worn it with this belt, but I ordered the wrong size so an old Mulberry one sits in its place for now.
Teamed with navy tweed jacket, though in this weather I doubt I'll need it until this evening.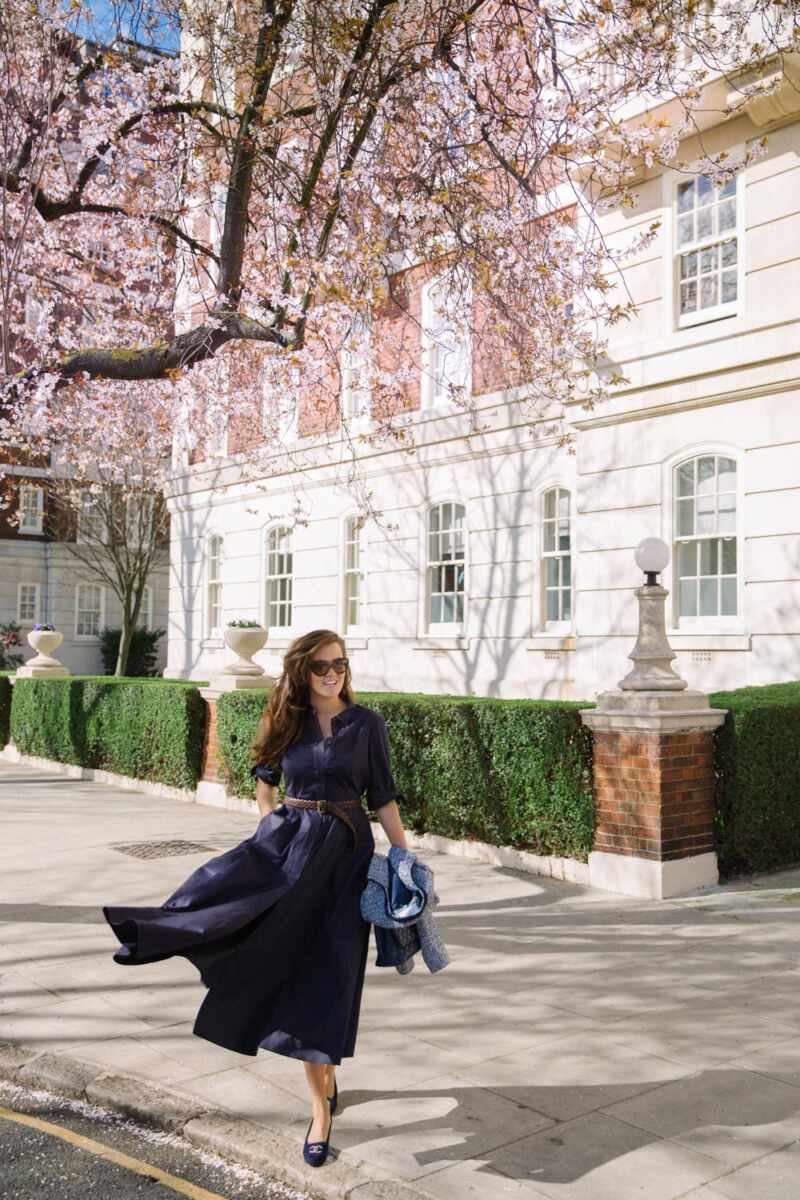 Navy shirt dress // Tweed jacket
Similar belt // Chanel loafers
Ad - Shop this post