Shortly before Christmas last year I took part in a photoshoot.
Not just any photoshoot! One that meant a great deal to me.
You see I've admired Estée Lauder for as long as I can remember. A force to be reckoned with, an original female entrepreneur, a mother, timelessly elegant and a seriously tough cookie.
You're probably a fan too, even if you haven't realised it yet. Just check out some of these pearls…
"I didn't get where I am by thinking about it or dreaming it. I got there by doing it." – Estee Lauder 
"People do make their luck by daring to follow their instincts, taking risks, and embracing every possibility." – Estee Lauder 
"First comes the shy wish. Then you must have the heart to have the dream. Then, you work. And work." – Estee Lauder 
"Whatever you give comes back to you." – Estee Lauder 
"Beauty is an attitude." – Estee Lauder 
"I'd risk the rent, but if it worked, I would start the business I always dreamed about. Risk-taking is the cornerstone of empires." – Estee Lauder 
"When a person with experience meets a person with money, pretty soon, the person with the experience will have the money and the person with the money will have the experience."  – Estee Lauder 
"When I thought I couldn't go on, I forced myself to keep going. My success is based on persistence, not luck." – Estee Lauder
See what I mean? To know Estée is to love her.
The original influencer, if she loved something it sold, if she loved somewhere it became the hotspot. She loved London and some of her favourite haunts are as iconic now as they were then. Using Estée as our guide, we visited a handful.
Starting, naturally, at Claridges.
We settled in the night before, making ourselves very much at home.
And started very early the next morning with a light breakfast.
Ahem…
The hair and makeup fairies arrived to work their magic, I trotted downstairs to The Fumoir and the real fun began.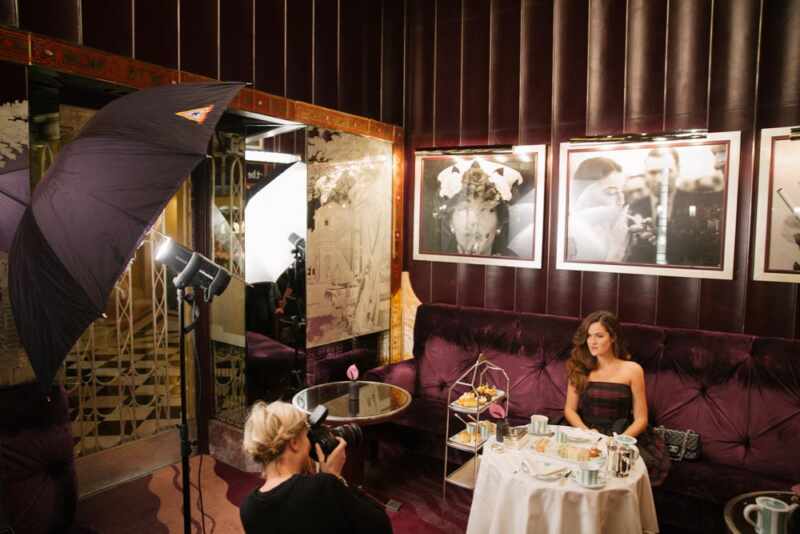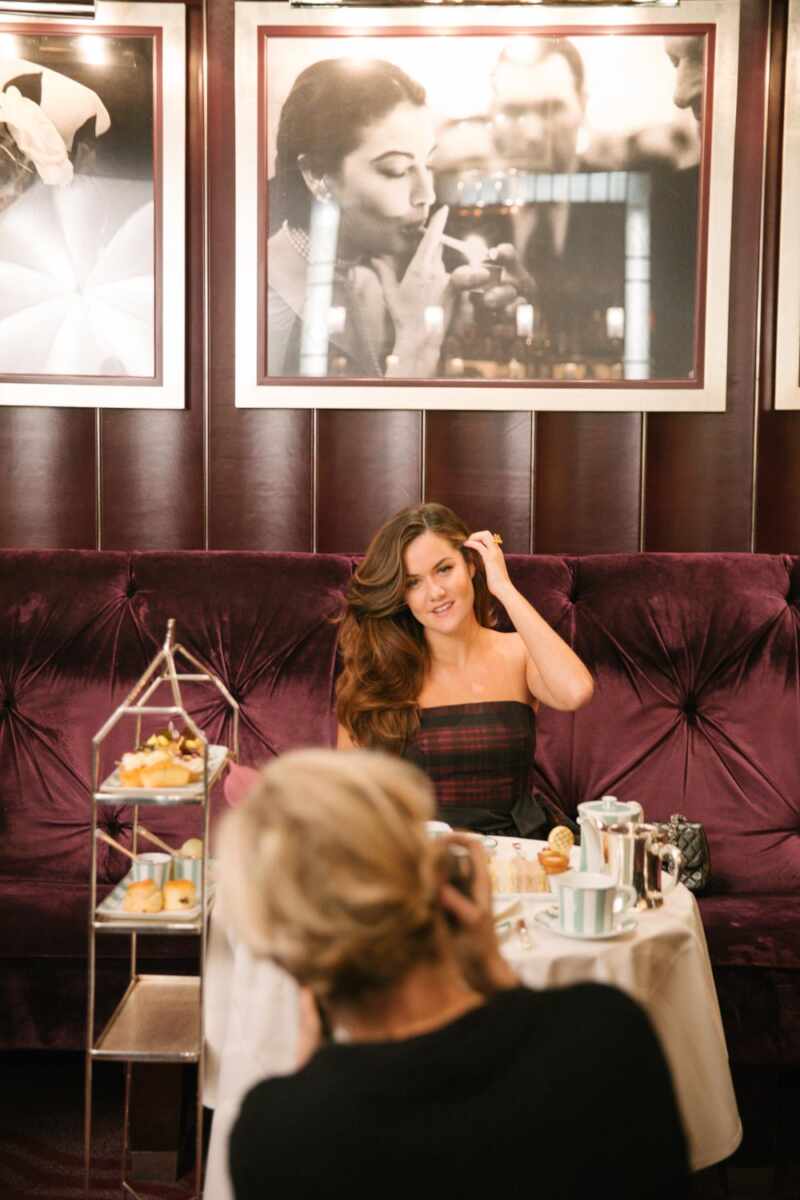 A spread of Estée's favourites, sandwiches, scones, cake, and English Breakfast tea.
I may have nibbled (scarfed) a few while people's backs were turned.
No time to linger, after a quick change we rushed off to the next location on Estée's list.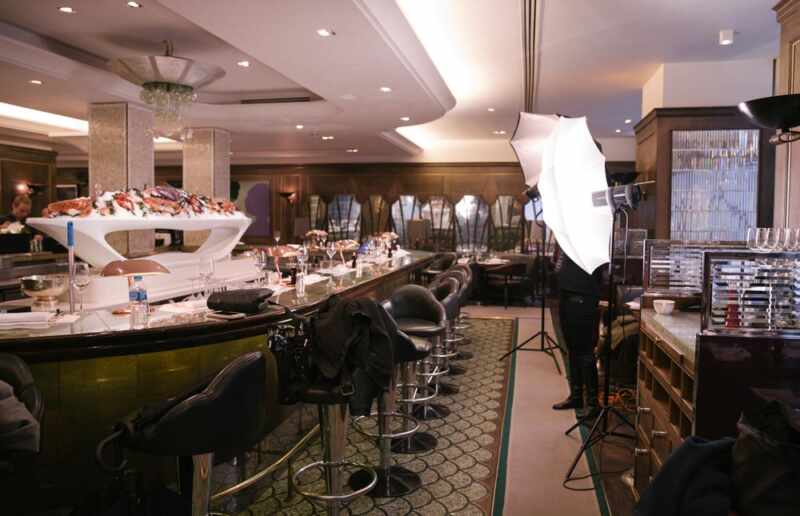 The seafood spot in Mayfair and Estée's favourite for a spot of fish 'n' chips.
A girl after my own heart!
Ad - Shop this post