Spring has sprung and London is blossoming before our eyes.
Nowhere is that truer than in Victoria.
The scaffolding is starting to come down, the builders are retreating and leaving a very welcome wake of restaurants, cafe, sunny courtyards and shops.
I have a list as long as my arm of new places to check out, and first up?
Rail House Cafe.
It took us a little walk in rather a big circle to find it, hidden away in a very shiny courtyard.
But as soon as we saw the stripes, we knew we were home.
This place is an Instagram/Pinterest goldmine.
A glass box stuffed with velvet booths, wooden floors, carpet chairs, tiled tables, no expense has been spared.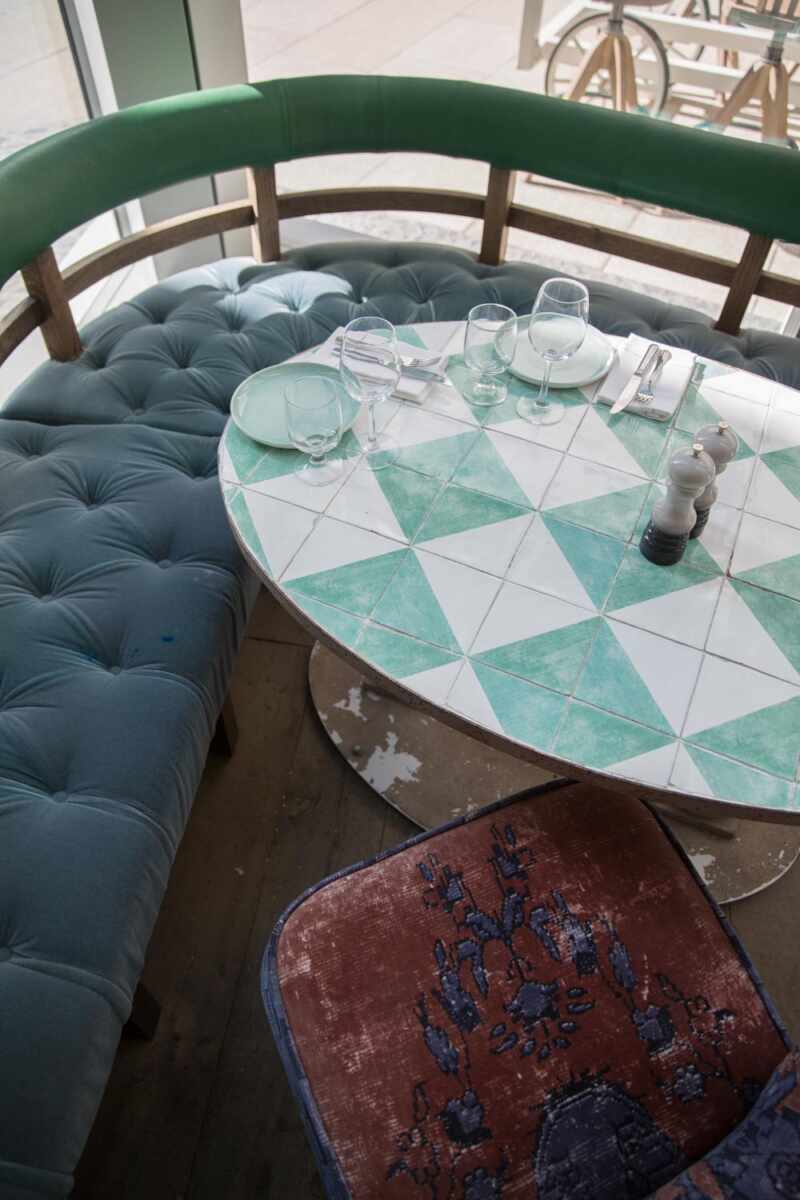 Though you'd expect nothing less from the people behind the much loved Riding House Cafe.
Open for breakfast, brunch, lunch and dinner.
You'll want to start with cocktails.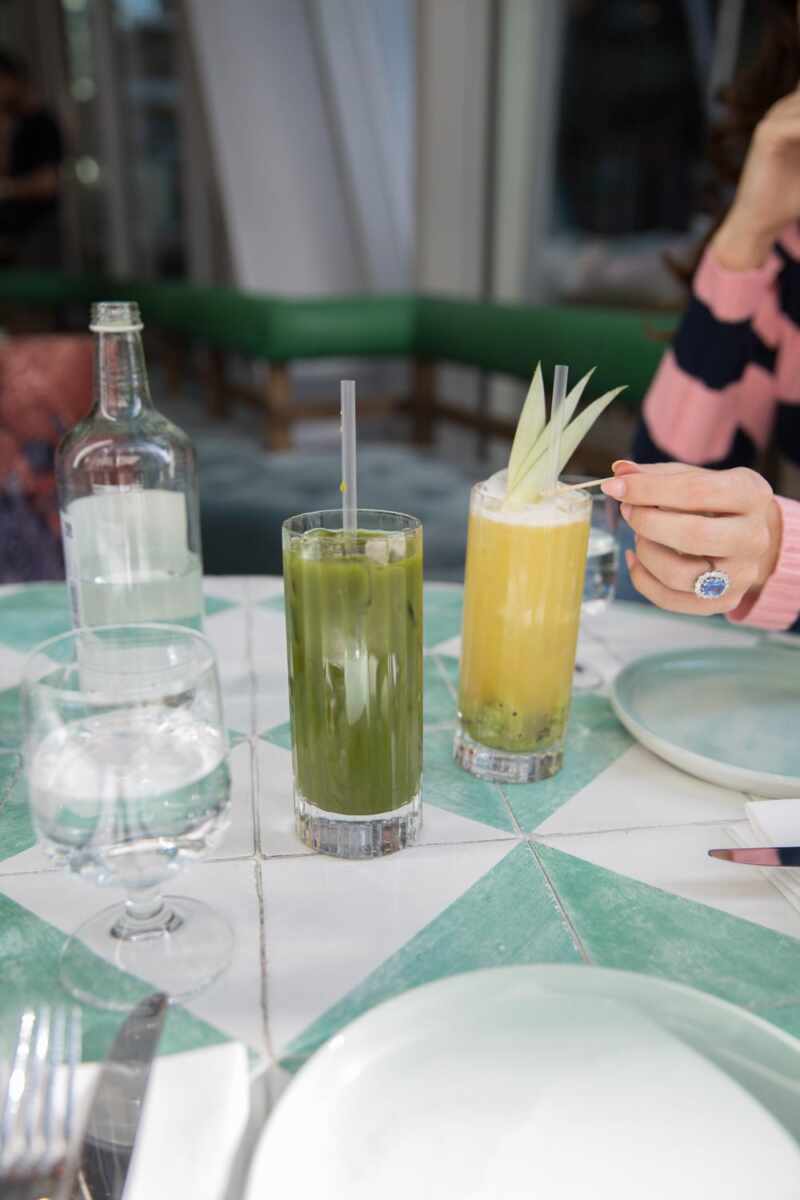 If you're looking for a brunch spot when the sun shines, this place is perfect.
Loads of seats outside, sheltered from the wind. Or ask for the corner table and just bathe in the sunshine pouring through the window. Like a large, striped cat.
Quite excited by these sapphire rings, part of a new Silver May collection coming very soon!
We opted for a late brunch, early lunch – so ordered from both menus.
Grilled octopus salad, tasty, tender, very moreish.
Pretty spectacular seabass ceviche, light, punchy.
Freekeh & feta salad.
Freeken good.
Rosemary chips.
Always good!
Confit fork belly with crispy onions.
Truffle mac and cheese, not very cheesy or truffley. Swerve.
Very very good tuna tartar.
Beast of a "Burgerdict" – A poached egg on a bacon cheeseburger.
Pretty intense, probably good on a hangover.
We skipped desert in favour of a cuppa in the sunshine outside.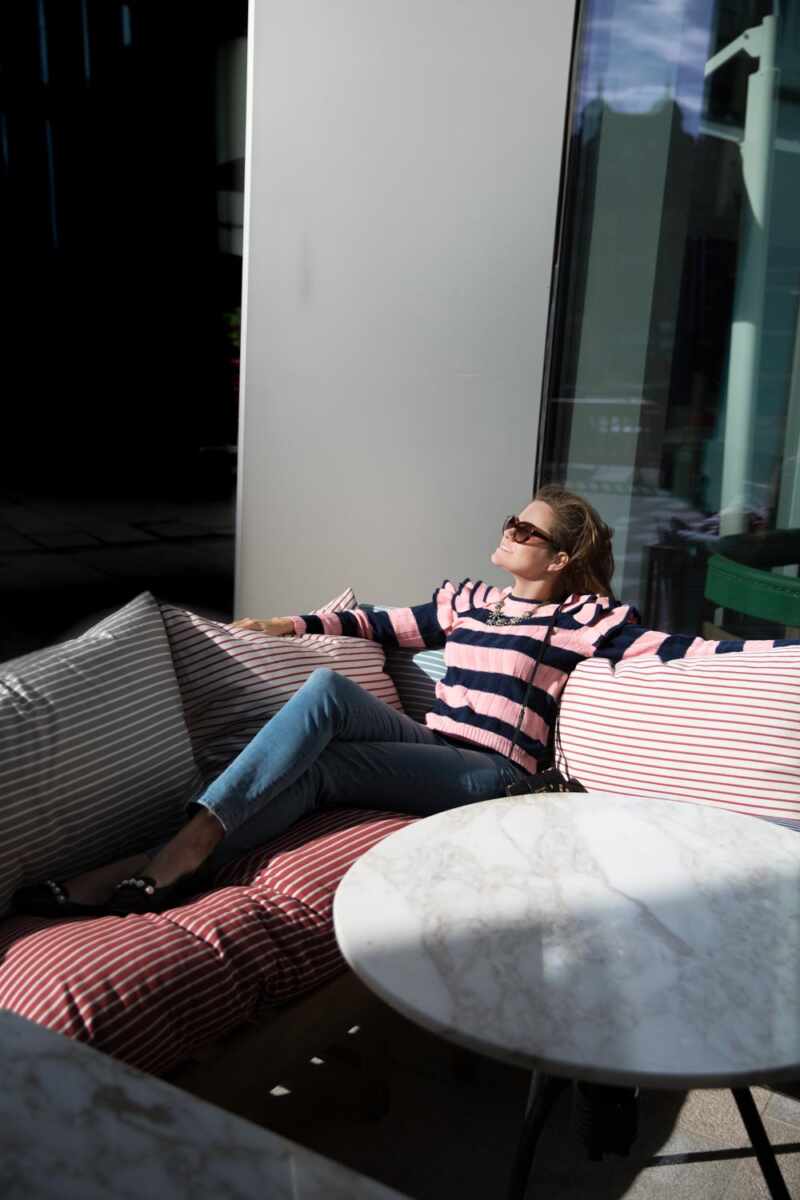 Ad - Shop this post