That's quite the title!
Say it three times fast…
Ok, you officially deserve a slice.
Lemon drizzle cake is my jam.
After much consideration and a good deal of deliberation I've decided that it is in fact the king of cakes.
Sweet but not too sweet, fresh, zingy, fluffy and light but with pockets of dense soaked sponge.
It just can't be beaten.
You can find my Lemon Drizzle Cake Recipe right here, it's so easy you'll probably never need it again.
It's the perfect cake for tea time, but for a birthday it feels somewhat… underdressed. So this year we stepped things up a bit.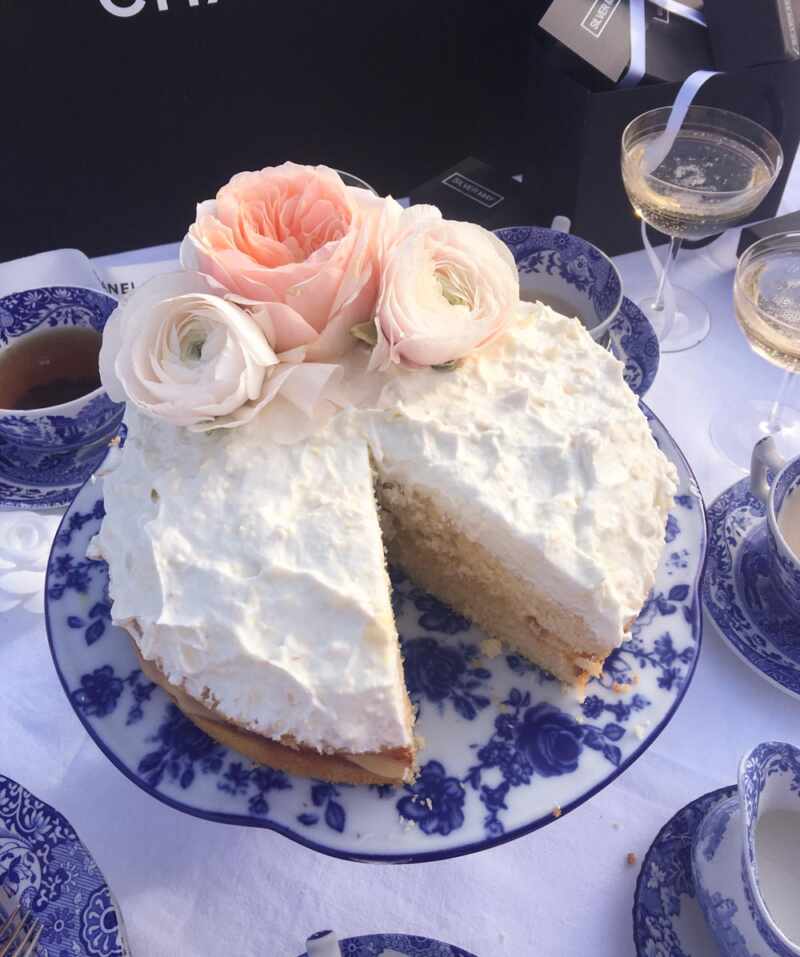 Two fluffy lemon drizzle cake, sandwiching homemade lemon curd and topped with lemon cream cheese frosting.
Heaven! 
Here's what you'll need: (Spoiler: A ton of lemons)
Cakes
Two 8in round cake tins
4 large eggs
8oz (226g) self raising flour
8oz (226g) caster sugar
8oz (226g) unsalted butter (room temp)
Zest of 2 lemons
Drizzle
Juice of 2 lemons (the ones you zested)
4oz (110g) powdered/icing sugar
Curd
4 lemons, zest and juice
7oz (200g) unrefined caster sugar
3½oz (100g) unsalted butter, cut into cubes
3 free-range eggs, plus 1 free-range egg yolk
Frosting
250g cream cheese
50g butter (room temp)
100g Icing/powdered sugar
Juice + zest one lemon
Start by making your cakes. Cream together your cake ingredients until you're left with a nice smooth batter. Grease your cake tins and divide your batter between the two. Bake for about 30-35mins.
While you're waiting, mix together your icing sugar & lemon juice until totally smooth, pop it to one side.
After 30mins check the cakes by inserting a skewer into the middle, if it comes out clean they're done. If not, give them a few mins more.
When it's ready and still piping hot, use a skewer to poke holes all over the cake, all the way down to the bottom. Pour over half of your lemon glaze and repeat with the second cake.
Leave to cool while you make your curd and frosting.
To make the lemon curd, pop a heatproof bowl over a pan of simmering water. Add the lemon, sugar and butter. Lightly whisk the eggs and egg yolk and stir them into the warm lemon mixture. Keep stirring gently for about 10mins, until thick and creamy. Pop into a jar and use every morning on hot buttered toast. 
To make the frosting, beat together the ingredients until smooth. If you use cold butter your frosting will be lumpy (like ours, I left someone else in charge of the frosting…)
Now assemble!
Smear one cake in lemon curd, top with second cake, heap frosting on top and pat over giving it a nice textured finish. Pop a few blooms in the top if you're feeling fancy, and you're done!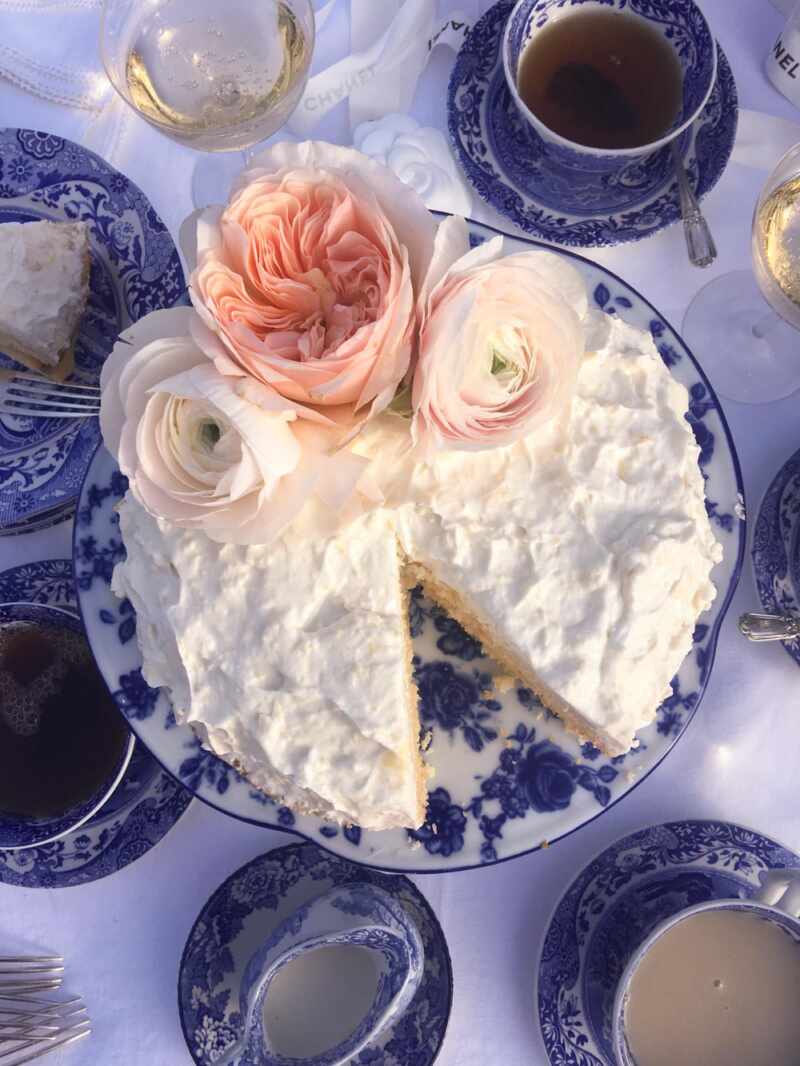 Serve with champagne, pressies and *fingers crossed* a drop of sunshine.
Piece out!