If you've ever fancied stepping aboard a pretty pastel canal boat, well today is your lucky day.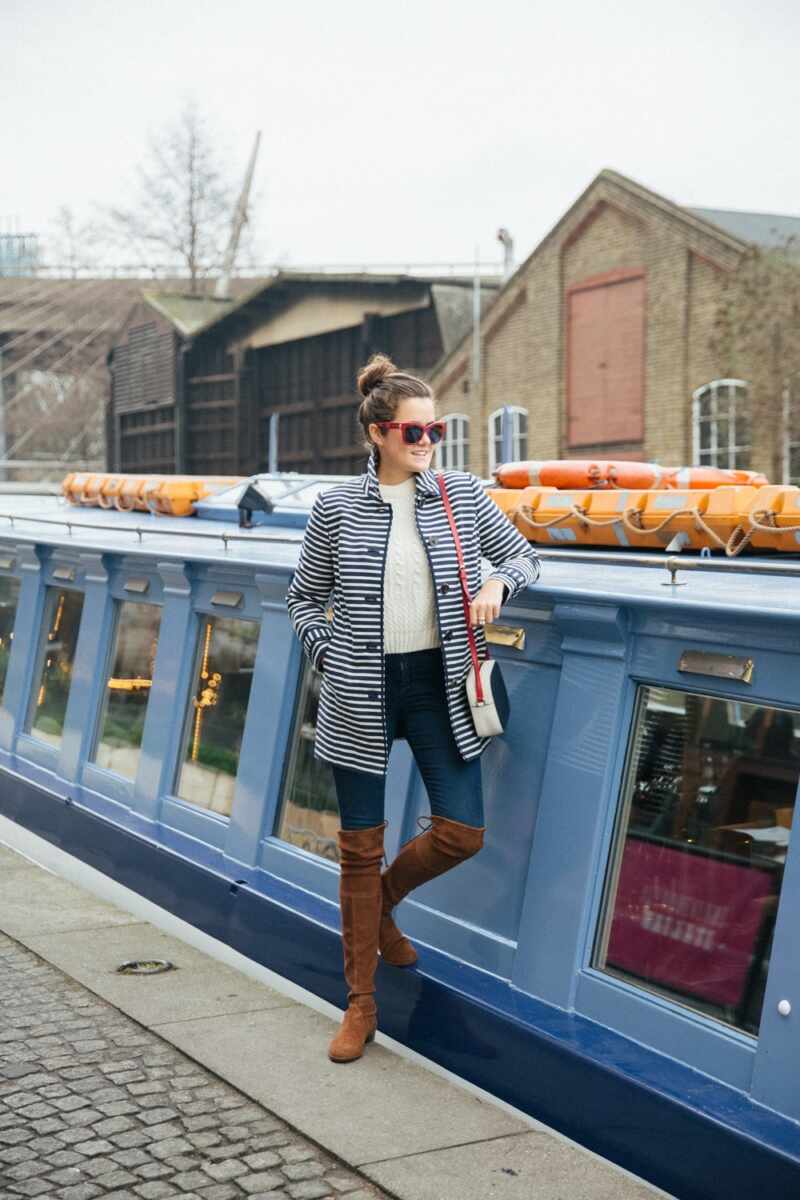 Welcome to London Shell Co.
A floating seafood pop-up, currently roaming the canals of London.
Very pretty, school style interiors with a great wine list and an ever changing menu.
Hop aboard and pop open a bottle.
We shared oysters, drenched in lemon.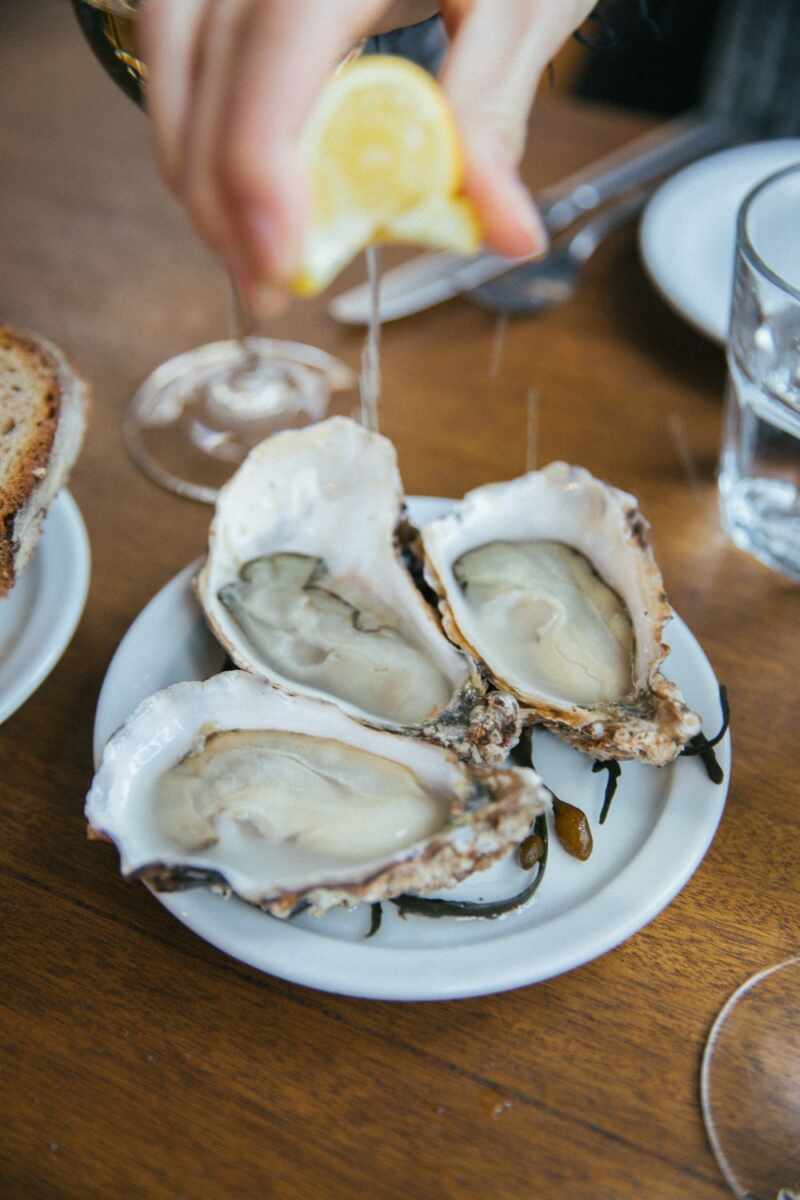 Along with a smattering of other pretty nibbles.
Visited occasionally by curious locals.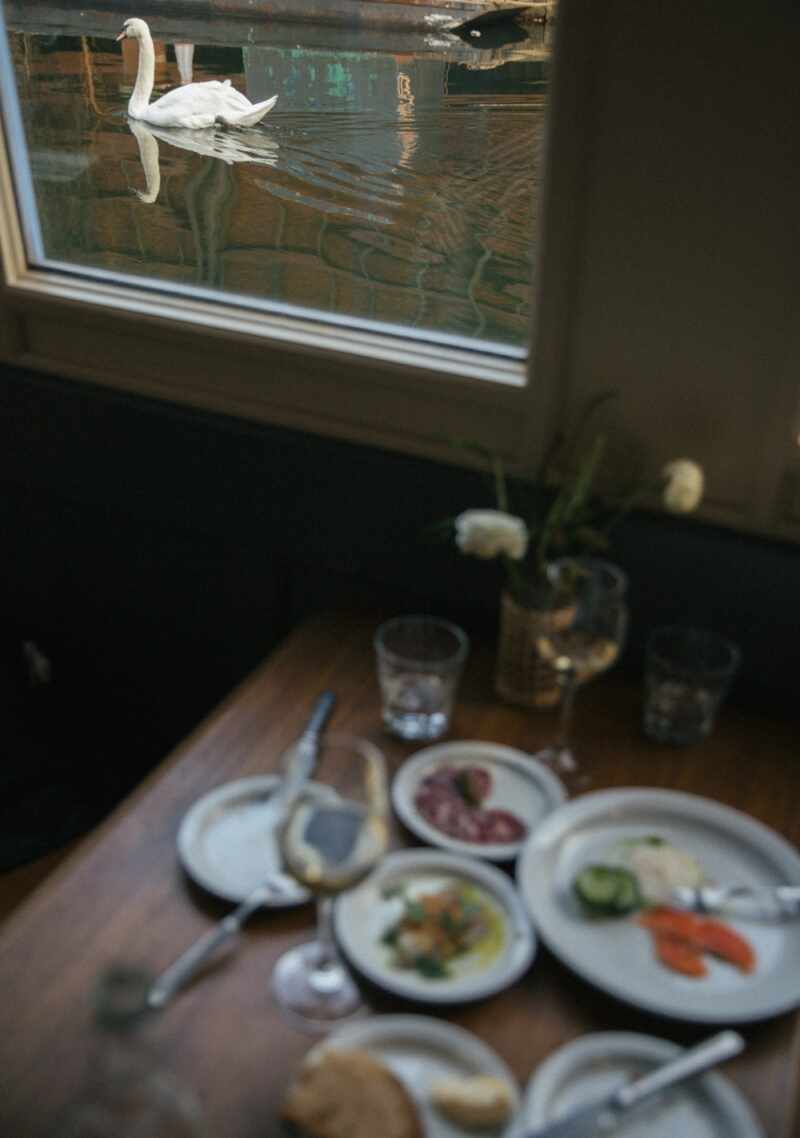 Mains are pretty hearty and very reasonably priced.
Unable to choose, we went for a spicy fish stew and steaming plate of morel risotto to share.
One of the best risottos I've had in years.
Truly exceptional food, served simply, by charming (if somewhat overworked) staff.
We topped off lunch with a rhubarb pudding.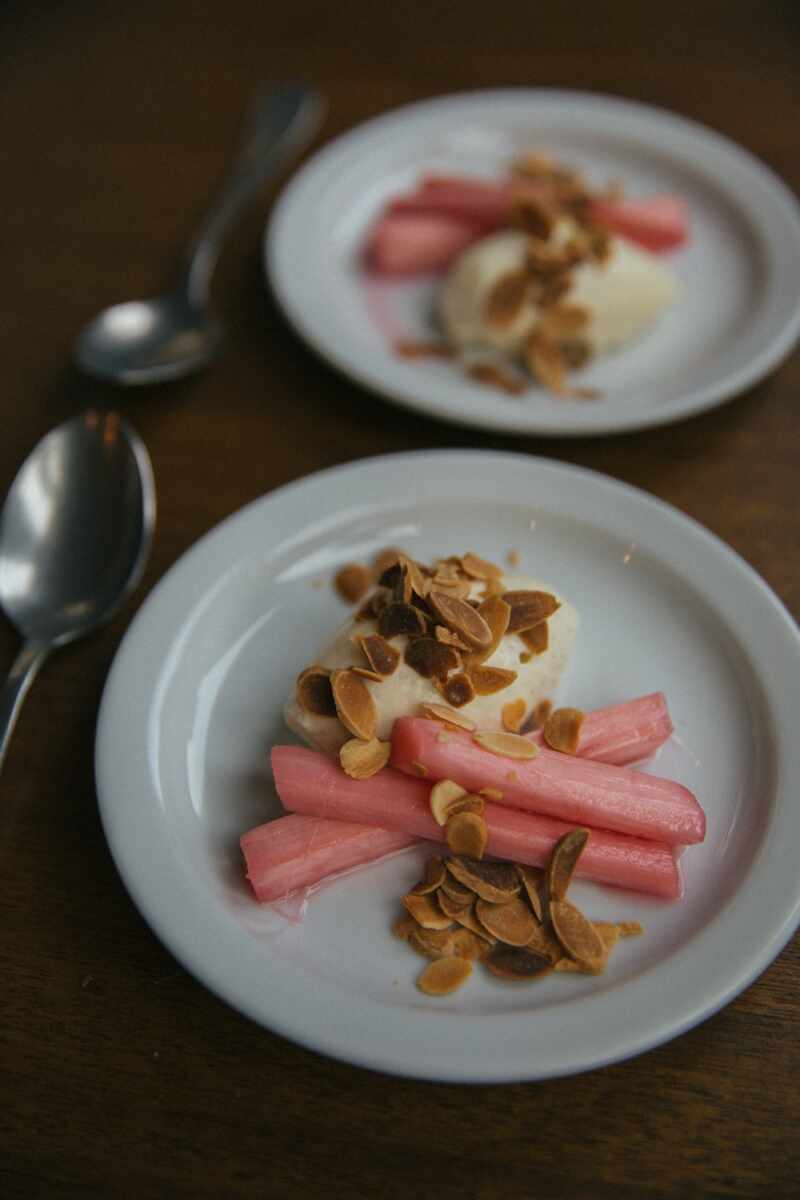 One last glass of wine, and it was time to say farewell…
Would I recommend a trip?
I certainly would, sailor!
Striped coat (also in red) // Fisherman jumper (similar)
Ad - Shop this post