If you go down to the woods (Mayfair) today, you're in for a big surprise.
I mean if a waterfall of flowers, constantly moving, changing, reacting and evolving doesn't surprise you, then I don't know what will.
Welcome to The Pace Gallery's newest immersive experience, Transcending Boundaries.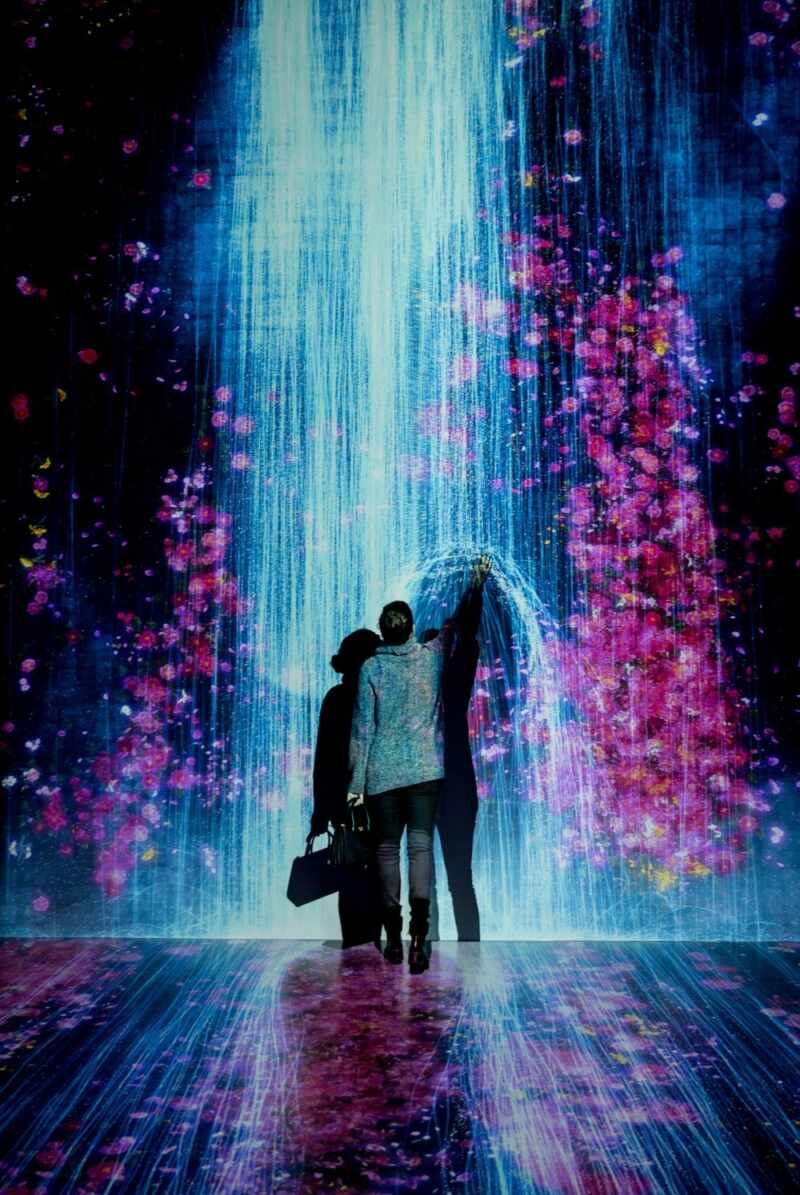 Who's the artist?
Well actually this time it's artists.
teamLab.
"teamLab (founded in 2001, Tokyo, by Toshiyuki Inoko) is an interdisciplinary group of ultra-technologists whose collaborative practice seeks to navigate the confluence of art, technology, design and the natural world. Rooted in the tradition of ancient Japanese Art and contemporary forms of anime, teamLab operates from a distinctly Japanese sense of spatial recognition, investigating human behaviour in the information era and proposing innovative models for societal development."
Toshiyuki Inoko, the collective's founder, says, "We are honoured to share some of our most recently created artworks and hope the universality of their themes—creativity, play, exploration, immersion, life, and fluidity—will seep into the broader conscience."
In short, they want to expand your horizons and play with you.
Everything in the room moves, everything is interactive.
If you stand in one place or walk, flowers bloom in your footsteps.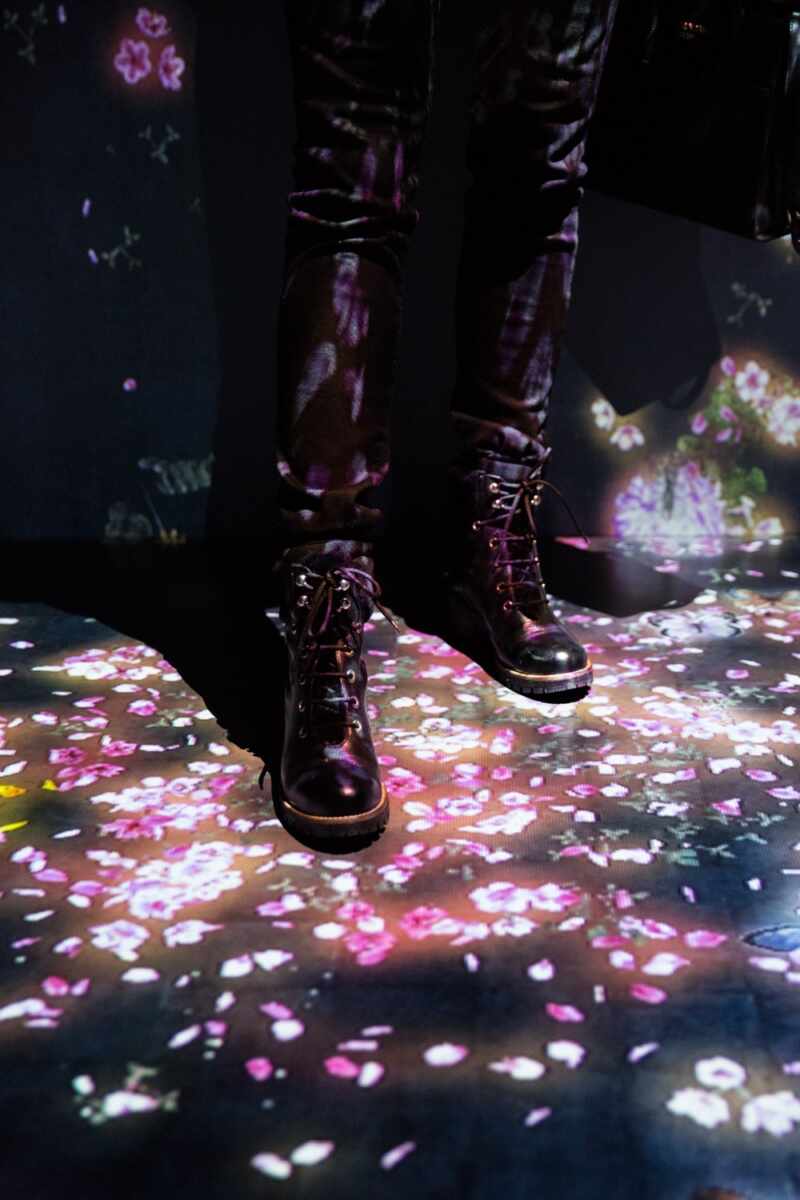 It's a play on the transient nature of human life and our impact on the environment.
In the end, nature will outlast us all, replace us and all we've built.
Conversely butterflies flutter across the walls and fall to the ground when touched, a metaphor for climate change.
In another room it seems as though it's just you in the dark.
But if you stand still, flowers blossom across you.
Be sure to wear white or borrow one of the white shawls at the door!
Thankfully I had my thermals on.
One last room houses a wall of water, moving endlessly from one end to the other.
Utterly mesmerising and strangely calming, we could all do with one of these walls at home!
Sadly the gif cuts it off, but you really have to see the real thing to believe it.
Having just watched "Arrivals" I have to say that this might have been my favourite piece.
A constantly flowing, changing swirl of ink. Blurring, leaking and morphing as you watch.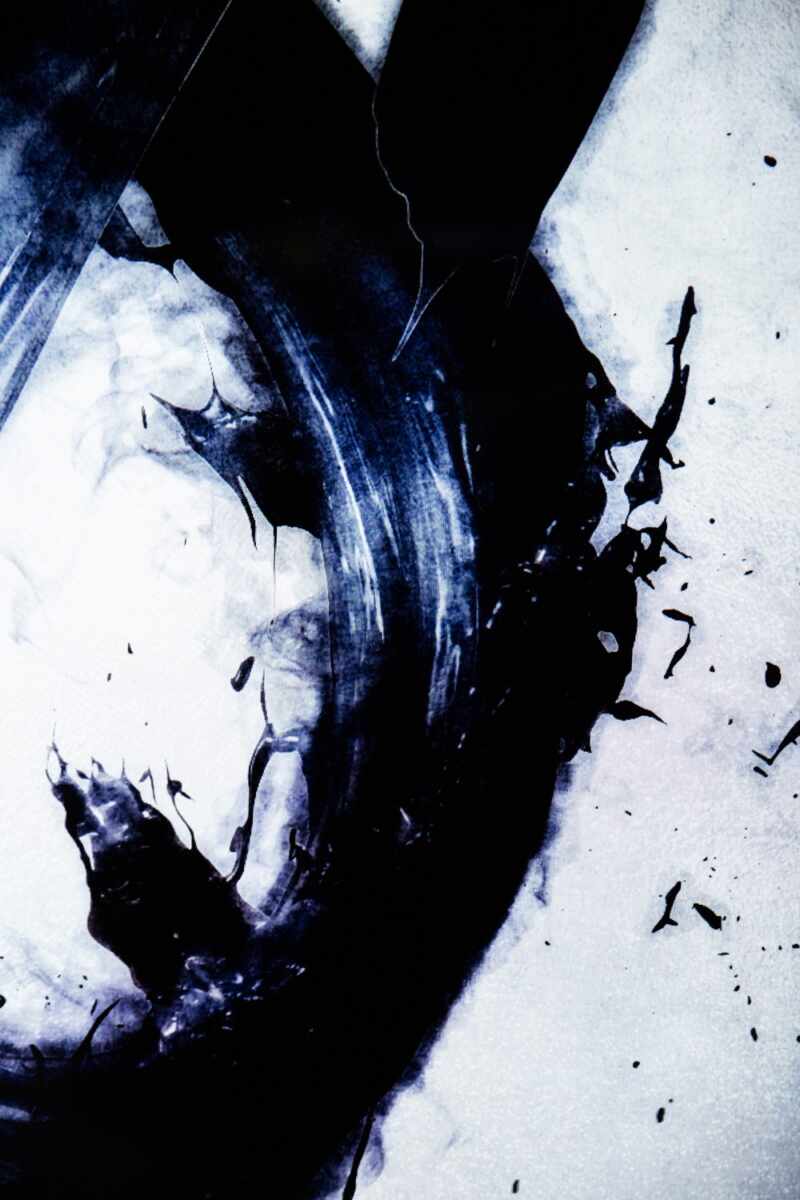 Although nothing compares to the sheer scale and wonder of the waterfall.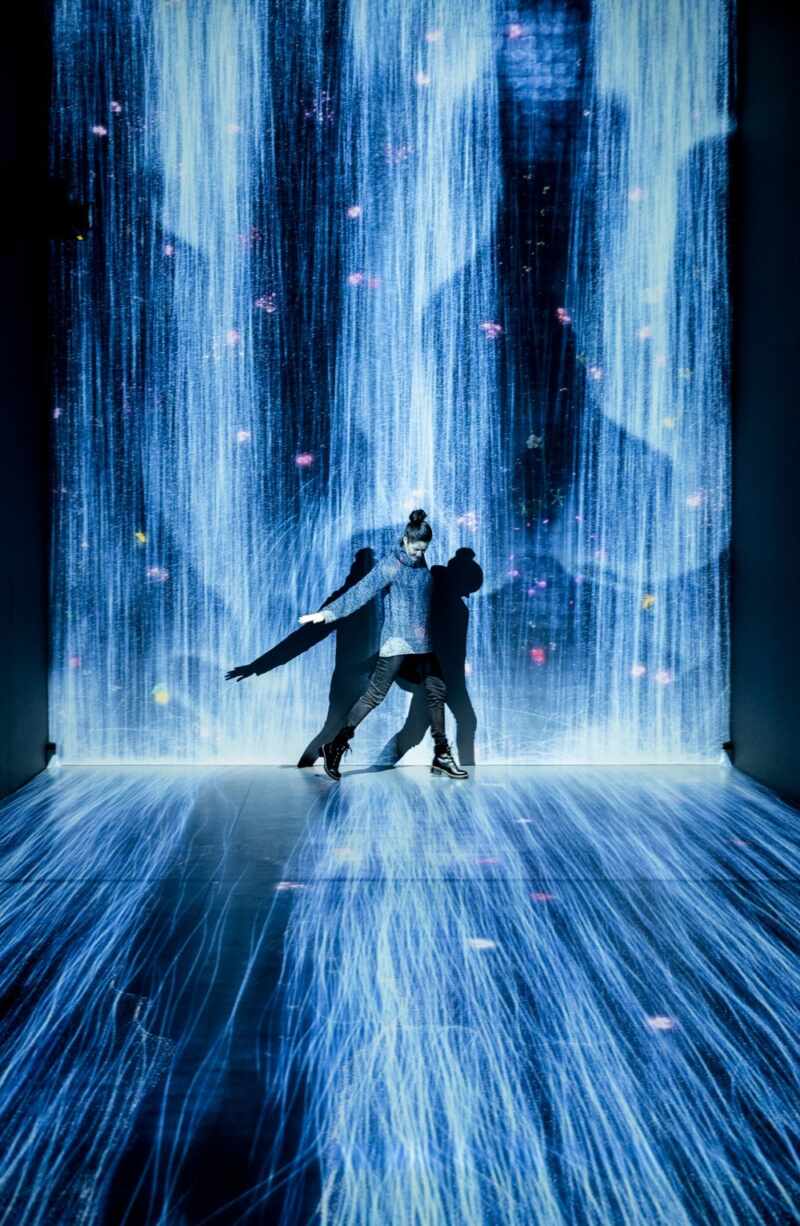 Watching it react and move around you is really quite something.
I thoroughly recommend you check out the exhibition.
It's free and runs until March 11th.
You have to book in so you get the place to yourself, which you can do here.
"Social media is encouraged" so take a group of friends and make the most of it!
When you're done, take a stroll into Soho.
Ad - Shop this post