When Valentina comes to stay we like to squeeze as much as humanly possible into the trip.
If you have a best friend who lives abroad you'll be only too aware of how precious your time together is.
Even if one (or two or three) of your activities is nothing more than snuggling up and watching a 90's movie with a small oil tanker of popcorn – well then you want it to be the best 90's movie and if that popcorn is anything but golden, buttery yellow, well then it just won't do.
So in an effort to make the very most of her time in London, we threw a party the very same night she arrived.
And set about sprucing up the house together…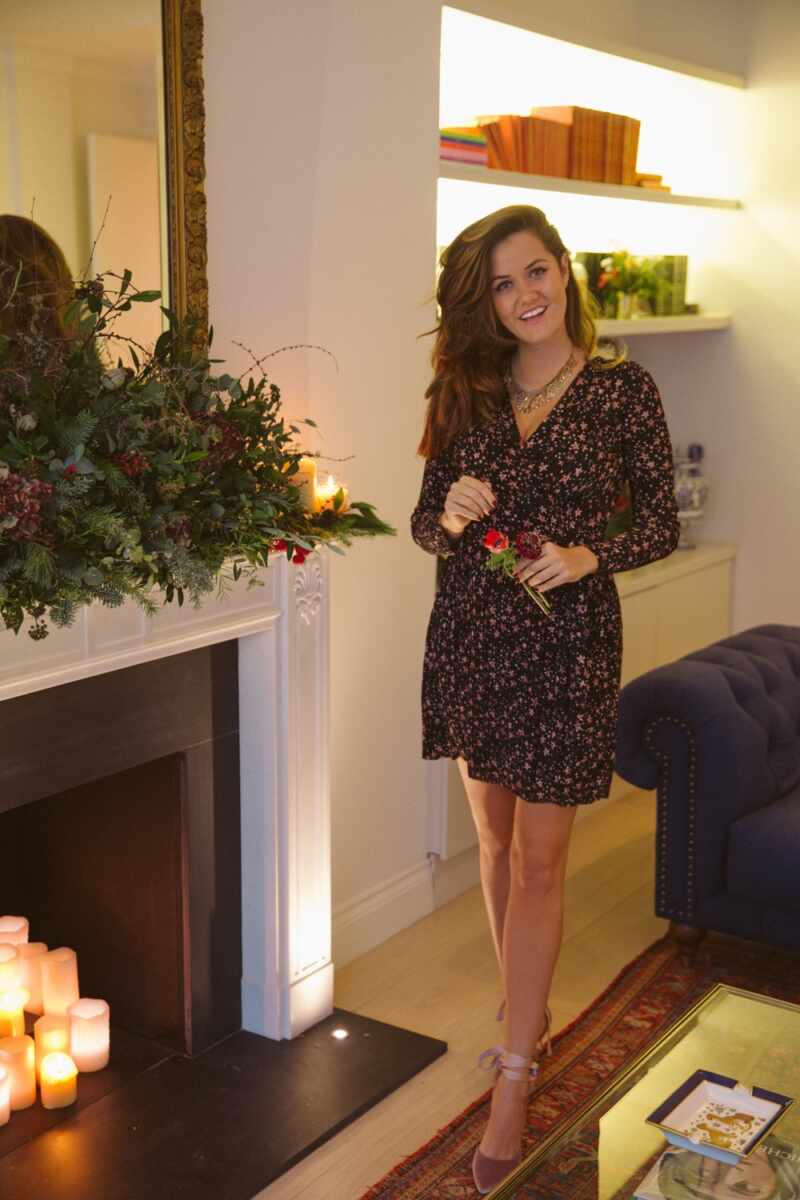 …Christmas music on full volume, naturally.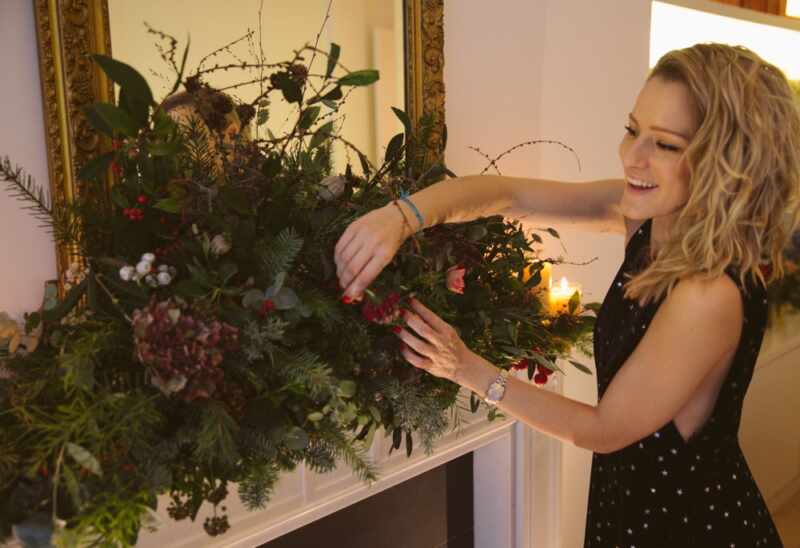 Every candle had to be lit, every flower placed just so.
We lined the bookshelves with little posies, put together by the talented Rowan.
And a huge piece at the very end of the room that made the entire house smell like Santa's Workshop.
Now, in over ten years of friendship you would think that V and I would have learned that we always, always, always… get ready too early.
I can't imagine what it is, we're both quite excitable people and when we're together we bounce off each other's energy and before  you know it, we're on the moon!
Even at university we'd be dressed and ready hours before anyone was due to arrive.
Not that we mind much, it's always a good excuse to crack open a bottle of bubbly!
And chatter away about old stories and new gossip.
As the champagne disappeared, the shoes were kicked off and the coffee table banished.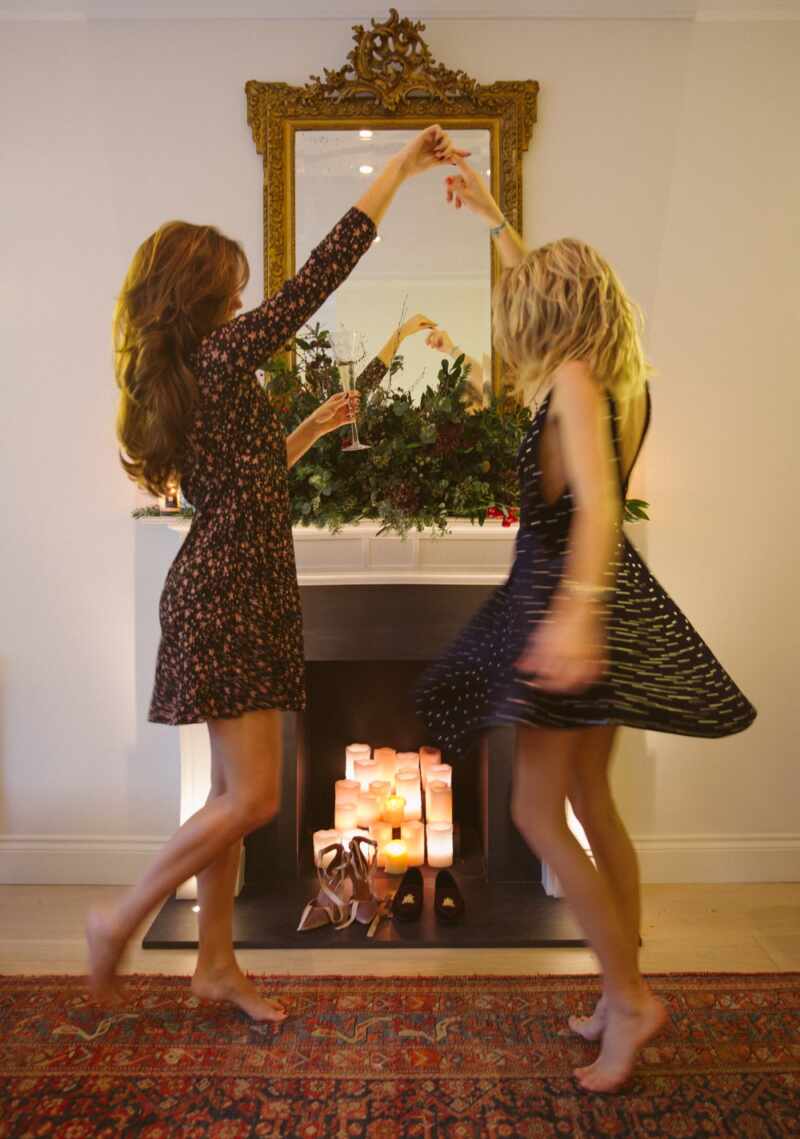 I posted this Topshop star print dress a little while ago and it sold out within a couple of hours, I even got wild offers to buy mine for crazy prices (I'm afraid I can't bear to give it up!) and I've been determined ever since to find another star print dress for everyone who missed out.
So imagine my surprise when Topshop came up trumps again, with not one but two star print party dresses!
My hand-drawn style star print dress // Val's golden star blue velvet dress
In collaboration with Topshop, I've popped a lil scroller below, so whatever your style you should find something for sparkliest season of all!
Ad - Shop this post