When the wind's howling and the rain's pelting against the window, the last thing you want to do is go and work out.
When it comes to choosing between a winter run or snuggling up on the sofa with a packet of biscuits, I know which one sounds more appealing!
Especially when you throw wet feet and chattering teeth into the run.
So when Nike promised me they'd found a solution, I was all ears.
I put their wet weather, winter run gear through its paces.
Choosing a delightfully British (grey and miserable) Sunday morning.
All stretched out,
tied up,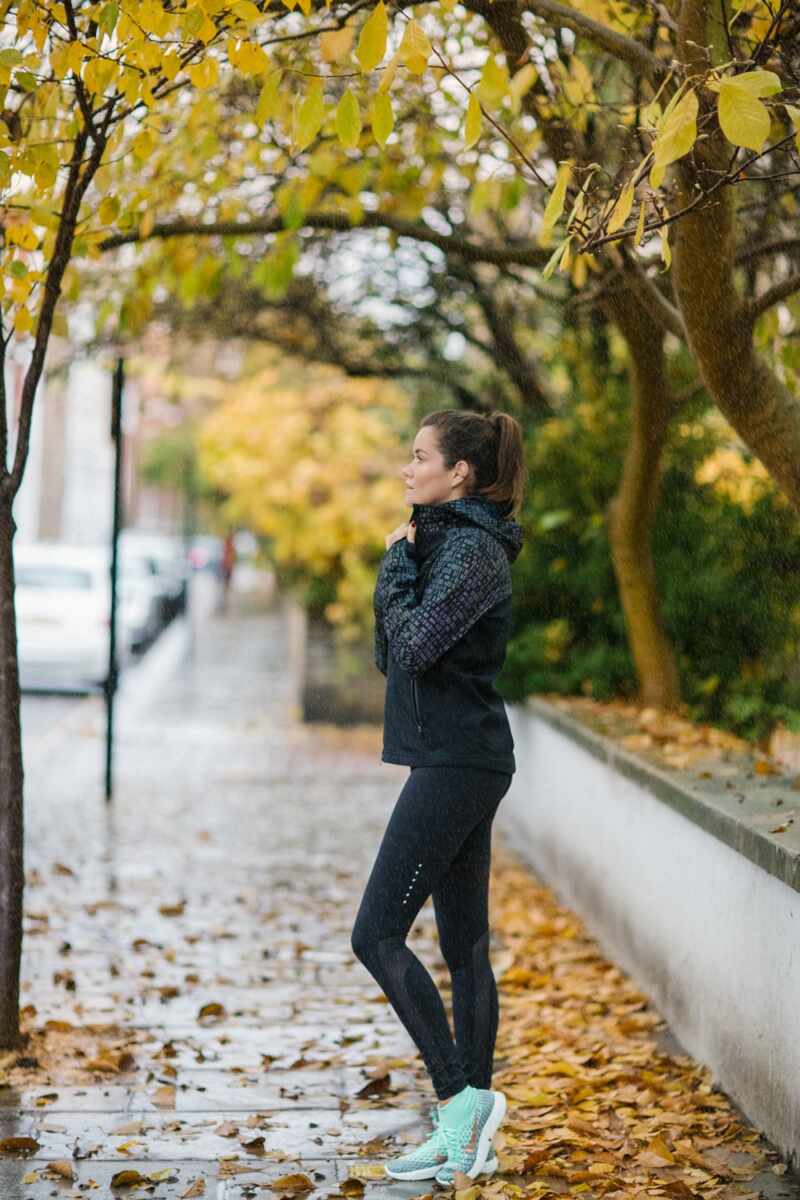 wrapped up…
…and ready to run!
Cowl neck top – Warm, wraps over your hands to keep you warm but instantly whips away any sweat
Dri-fit leggings – same as above, with vents behind your knees
"LunarEpic Flyknit Shield" trainers
Ad - Shop this post