If you're planning a spot of Christmas shopping in London this year… God speed.
Personally I think I'll do mine in pyjamas, glass of wine in hand, laptop on knee! But you know, each to their own.
If you're a traditionalist you will undoubtably head for Oxford St, Regent St, Carnaby St, perhaps even Bond St. Christmas music will be blasting from every store, windows glittering, crowds heaving and eventually you will long for a spot to sit down, somewhere to rest tired feet and enjoy a well earned festive tipple.
I know just the place, follow me!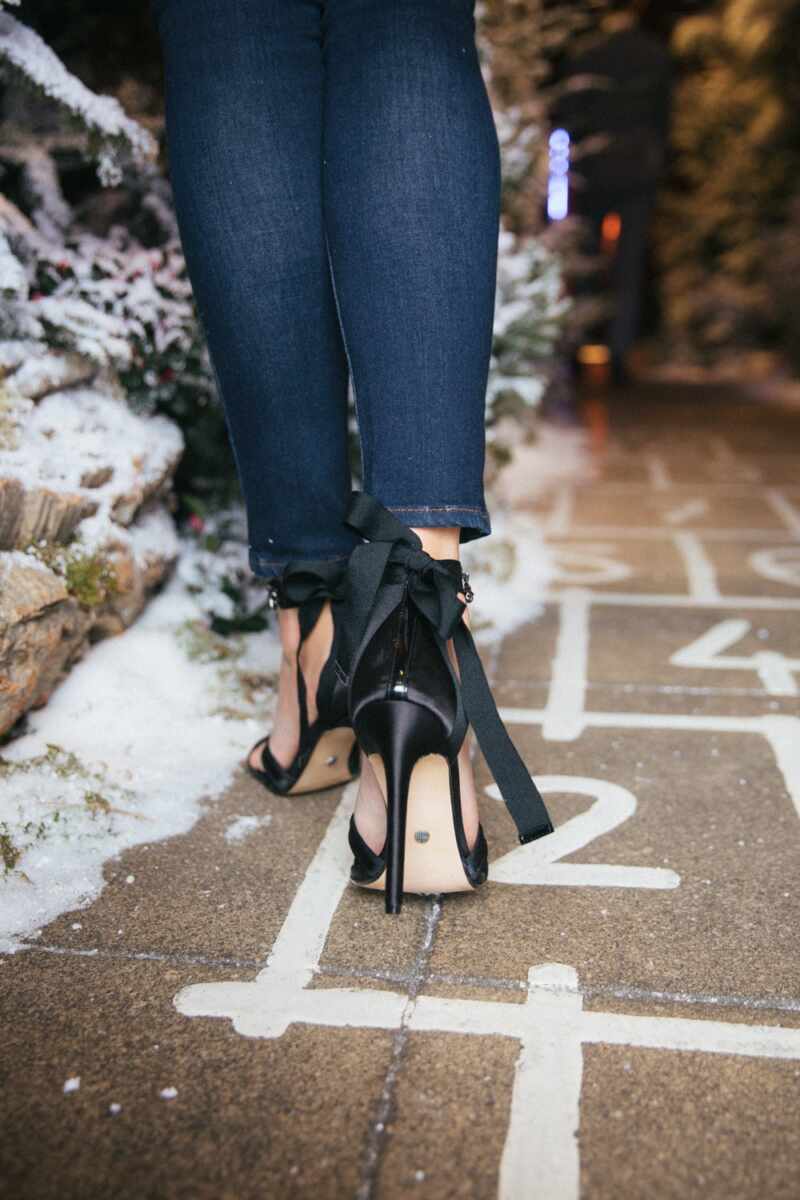 An old Mayfair favourite has been utterly transformed.
Push through the trees…
Expect a good dusting of snow!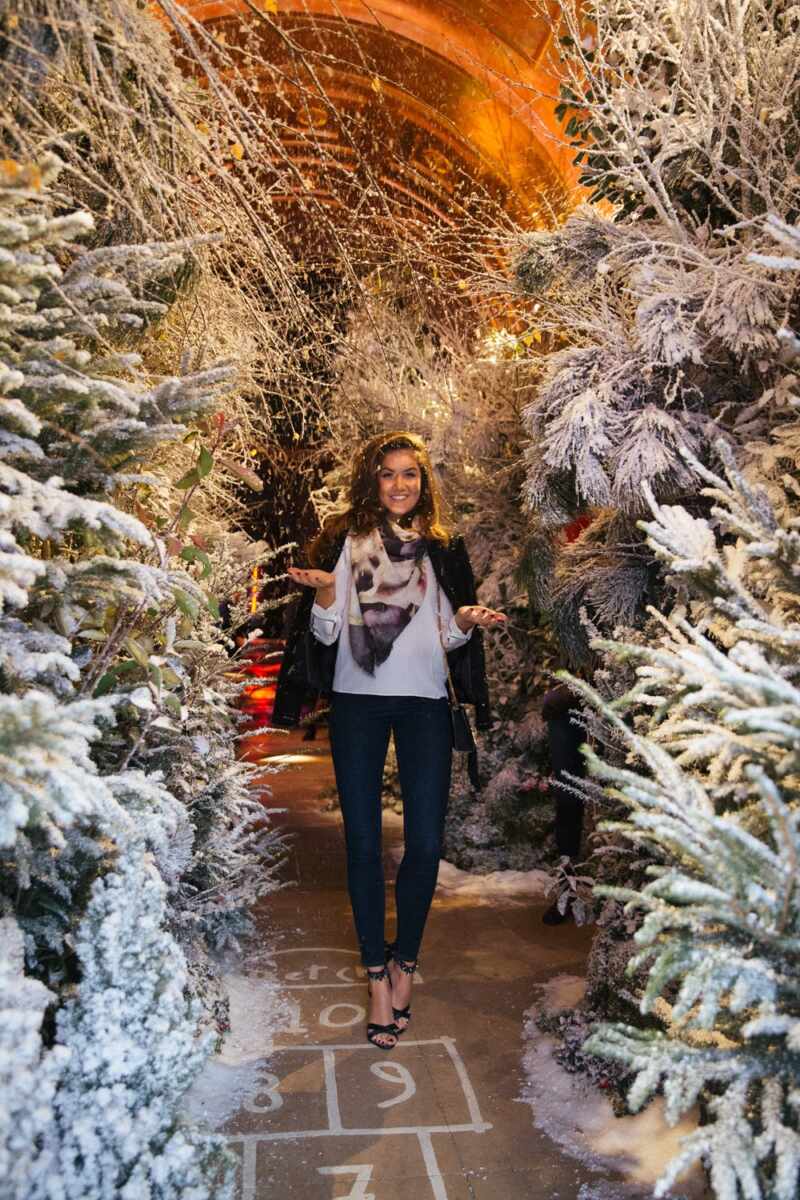 Black tweed jacket // Cashmere scarf
Ad - Shop this post